2023 NEW The Office: Michael in Convertible Funko Pop! Ride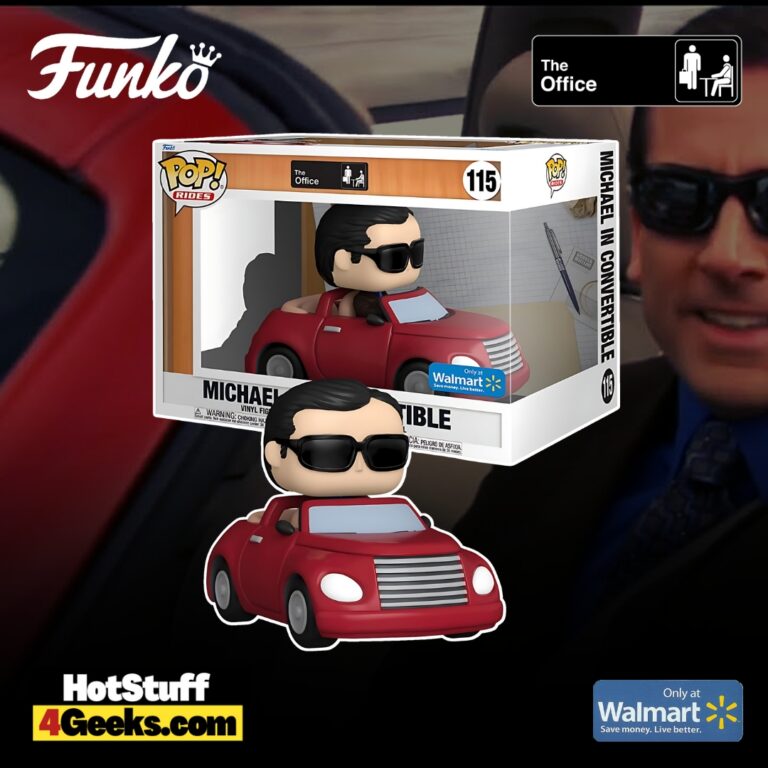 Cruise down memory lane with the latest collectible that's turning heads and corners equally badly, the new Funko Pop! The Office – Michael in Red Convertible Funko Pop! Ride Vinyl Figure – Walmart Exclusive. It's the perfect way to add a pop of nostalgia and humor to your collection, capturing the spirit of Scranton's most endearing boss at his most iconically hilarious.
The Pop! Ride is coming soon! To get your hands on this Pop Vinyl Figure at its release, be sure to check out the links I've provided below – click to jump or keep scrolling for more details!
Roll Out in Style with The Office's Michael Scott Red Convertible Funko Pop! Exclusive
Dunder Mifflin's very own Michael Scott makes a show-stopping entrance in your Funko Pop! collection with the release of the Michael in Red Convertible Pop! Figure.
Inspired by the memorable cold open from "The Office" Season 5, Episode 23, where Michael's misguided confidence meets his parallel parking mishaps, this Walmart Exclusive is a must-have for fans.
The figure captures Michael's flair with oversized black sunglasses and a confident smirk. Nestled in his iconic red convertible, reminiscent of the PT Cruiser, the attention to detail on the car's front grille and the shiny exterior is impressive.
This collectible is a tribute to the larger-than-life character of Michael Scott, embodying his comical bravado and his uncanny ability to turn ordinary office life into a spectacle.
Whether displayed on a shelf or desk, this Funko Pop! Ride brings a piece of "The Office" hijinks right into your space.
It's a playful nod to the quirks of Michael's character, from his hilarious misquotes to his unconventional driving skills, immortalized in vinyl for your collecting pleasure.
The Walmart Exclusive Micheal in Red Convertible Funko Pop! Ride can be found for pre-order at the links below (click to jump!)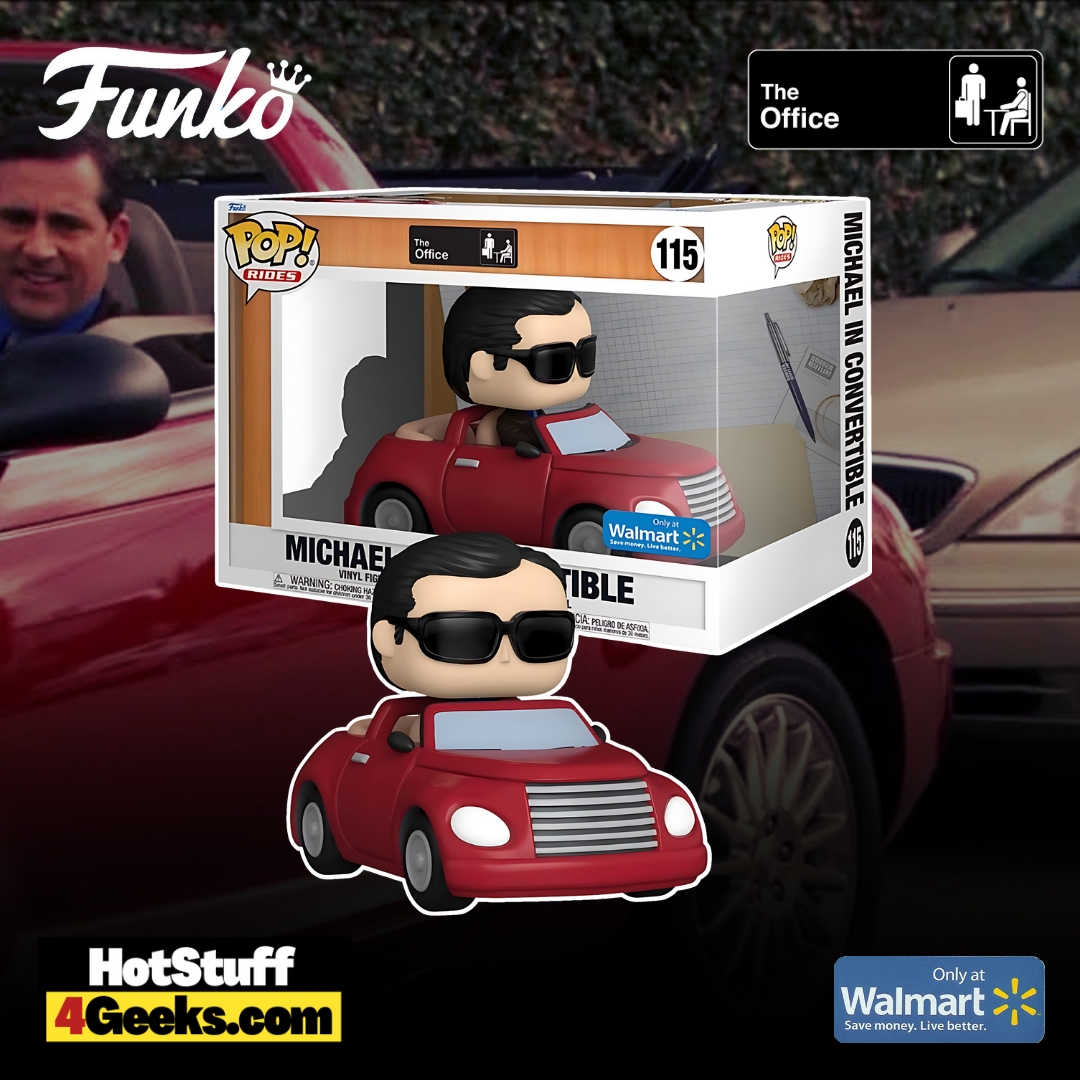 Insights into 'Michael Scott Paper Company' – The Office Season 5, Episode 23
"Michael Scott Paper Company," the 23rd episode of Season 5 of "The Office," aired on April 9, 2009, showcasing a blend of humor and office dynamics.
The episode, written by Justin Spitzer and directed by Gene Stupnitsky, captures Michael Scott, Pam Beesly, and Ryan Howard's struggles in launching their new paper company.
In a cramped, closet-sized office, their interactions encapsulate stress, ambition, and humor.
Pam's evolution from a receptionist to a saleswoman is highlighted when she secures a vital sale for the company despite initial setbacks like the underwhelming pancake luncheon.
At Dunder Mifflin, Jim Halpert's confusion over a 'rundown' assignment from Vice President Charles Miner (Idris Elba) adds a relatable, comedic subplot.
Dwight Schrute and Andy Bernard's rivalry, particularly their musical duel for Erin's attention, brings a unique humor to the episode. This subplot not only entertains but also shows the actors' musical talents.
The episode is notable for its production details, including a new title sequence for the Michael Scott Paper Company setting and Rainn Wilson and Ed Helms' musical rehearsals.
Using an online platform and deleted scenes on the official "The Office" website further engaged audiences.
"Michael Scott Paper Company" stands out for its compelling mix of comedy, character development, and office politics, making it a memorable episode that resonates with fans for its portrayal of the complexities of office life.
As an Amazon Associate I earn from qualifying purchases
Want more stuff like this?
Get the best viral stories straight into your inbox!
Don't worry, we don't spam