2023 NEW TMNT Casey Jones Blacklight Funko Pop! HT Exclusive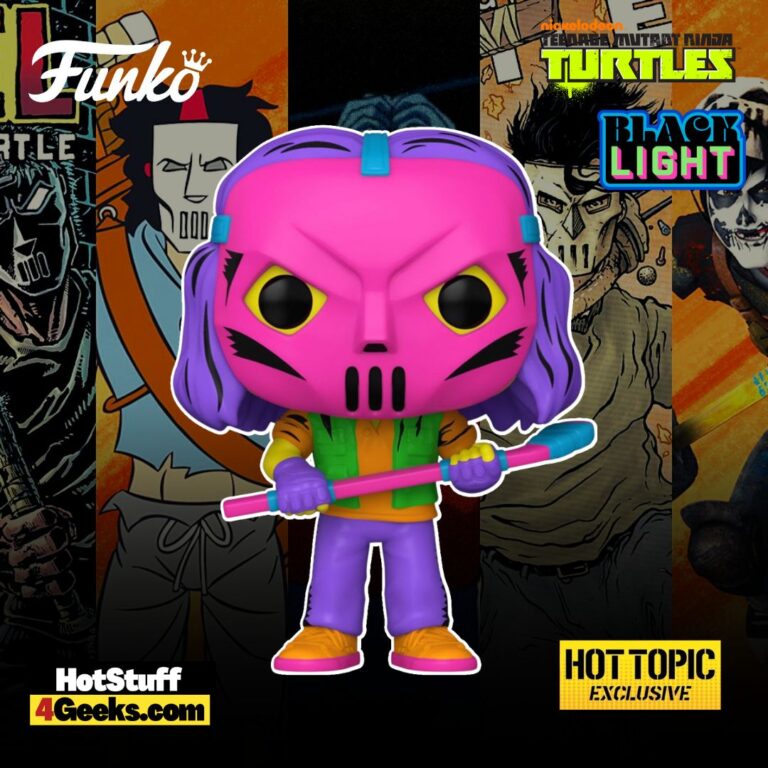 Here's a blast from the past for all you TMNT fanatics: say hello to the new Funko Pop! Retro Toys: Teenage Mutant Ninja Turtles – Blacklight Casey Jones Funko Pop! Vinyl Figure – Hot Topic Exclusive that's here to add a glow of nostalgia to your collection.
The pop figure is now available for pre-order at the links below – click to jump or scroll to continue reading!
Adorned in his classic hockey mask and armed with his trusty sports gear, this Casey Jones figure encapsulates the raw vigilante energy that made the character a fan favorite.
His suit lights up under a blacklight, a nod to the retro aesthetic of 80's television and a tribute to the era when TMNT was at its peak.
Beyond the flashy features, what strikes you about this Funko Pop! is its faithful representation of Casey Jones's character.
His vigilante bravado, the paradoxical blend of chaos and control, and his penchant for sporting goods as weaponry – everything's accounted for.
As an emblem of Casey's larger-than-life persona and a reminder of his impactful presence in the TMNT universe, this blacklight figure is more than just a toy – it's a slice of nostalgia served with a side of glow-in-the-dark spectacle.
A must-have for any TMNT fan, this Funko Pop! brings you one step closer to recreating those epic sewer adventures.
Get your hands on one, and let the good times roll!
The Hot Topic Exclusive Casey Jones Blacklight Funko Pop! is now available for pre-order at the links below (click to jump!)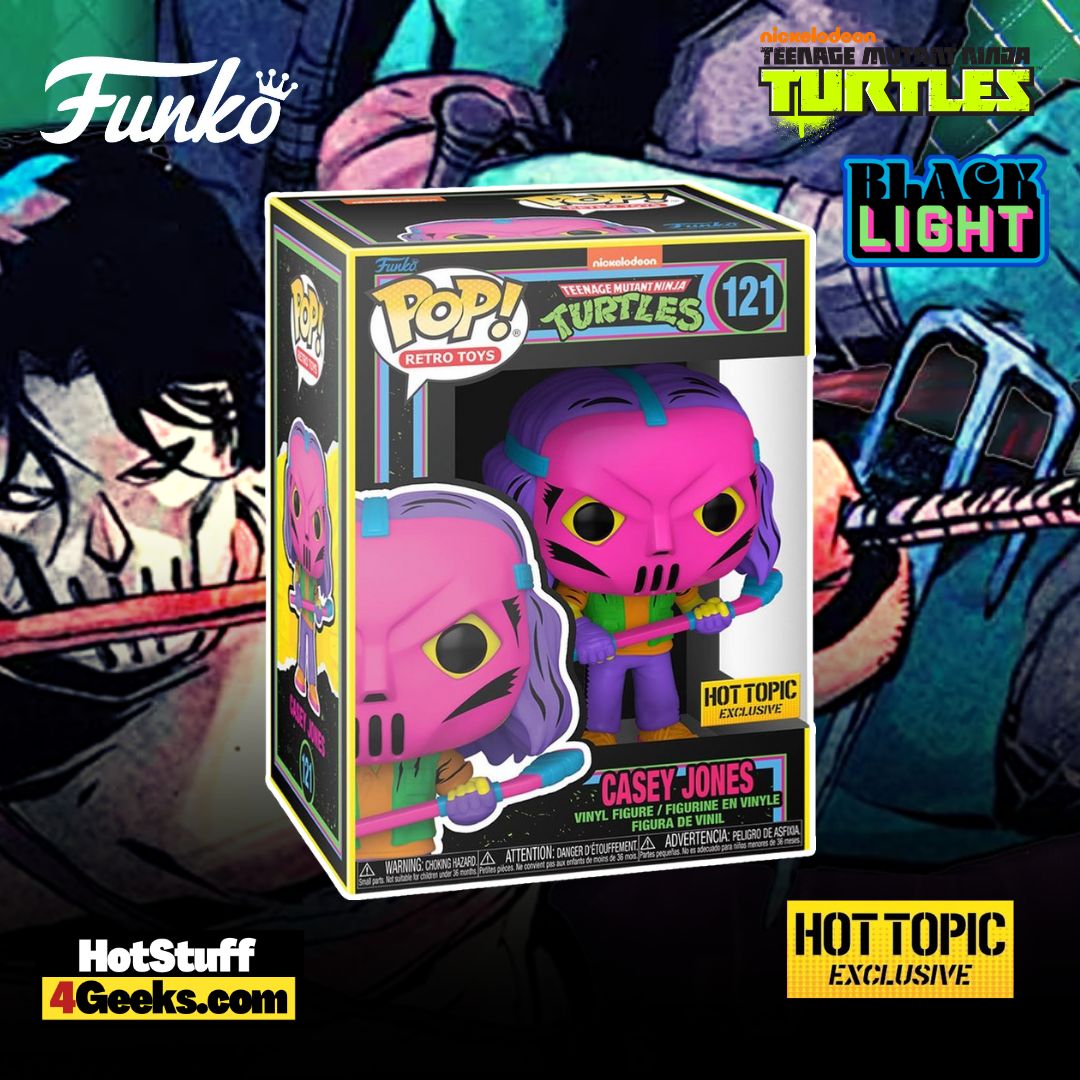 If you're a fan of the Teenage Mutant Ninja Turtles (TMNT) universe, you probably know about the character that bursts into the scene with a hockey mask and an impressive arsenal of sporting goods, Casey Jones.
He isn't your traditional comic book hero, but that's precisely why we adore him.
Here's a guy who's stepped into the vigilante role armed with baseball bats, a hockey stick, and golf clubs.
Picture this: a man chasing down villains with a golf bag full of sporting equipment slung over his shoulder, and you have the essence of Casey Jones.
His penchant for sports gear doesn't stem from a desire to break the norm; rather, it reinforces his extraordinary origins.
Created as a humorous parody of the darker vigilante heroes dominating comics in the mid-80s, Casey Jones embodies traits found in Batman, Daredevil, and The Punisher.
Yet, he isn't just another vigilante taking law enforcement into his hands; he pushes these characteristics to the extreme, manifesting a unique mix of lunacy, crime hatred, and twisted morals.
Our hockey-masked hero made his first appearance in a Raphael solo comic.
Initially, Casey adopted his crime-fighting lifestyle not from a tragic past but rather from overindulgence in violent cop shows.
Think A-Team or TJ Hooker, and you've got Casey'sinspiration.
While CCasey'santics have often bordered on the homicidal, meeting the TMNT softened him, gradually transforming him into a somewhat more balanced, if not entirely conventional, hero.
However, don't let his change of heart fool you; his chaotic past and "Goongala" battle cry keep him as unpredictable as ever.
In the midst of bashing bad guys, Casey also found love with April O'Neil, an ongoing on-and-off romance that added another layer of complexity to his character.
Underneath the hockey mask and behind the enigmatic "Goongala," Casey Jones, or Arnold Bernid Jones, is a character who embodies the blend of seriousness and silly that makes TMNT a beloved franchise to this day.
Starting now, you can receive 10% off in-stock items with my special link at Entertainment Earth!
 Enjoy!
As an Amazon Associate I earn from qualifying purchases
Want more stuff like this?
Get the best viral stories straight into your inbox!
Don't worry, we don't spam