2023 NEW Usher (Yeah) Funko Pop! The Ultimate Dancefloor
Imagine the joy of having your very own Funko Pop! Rocks: Usher (Yeah) Funko Pop! Vinyl Figure, inspired by his iconic dance moves and style from the legendary "Yeah!" era. This captivating collectible would have fans exclaiming, "Yeah!" just as enthusiastically as they did back in 2004.
The pop figure is now available for pre-order at the links below – click to jump or scroll to continue reading!
The Usher "Yeah!" Funko Pop! character would feature Usher's signature style from the unforgettable music video, complete with the sleek black ensemble and silver chain that made him look like the smoothest R&B crooner around.
But the real magic of this Funko Pop! figure would lie in the attention to detail in Usher's dance moves.
With one hand confidently placed on his chest, the Usher Funko Pop! would capture the essence of the smooth moves that had everyone attempting to emulate his slick style on the dancefloor.
This witty and creative collectible would not only pay tribute to Usher's iconic "Yeah!" persona but also serve as a playful reminder of the unforgettable impact the song had on pop culture.
Fans would be delighted to add this unique piece of memorabilia to their collections, showcasing their love for Usher's music and dance moves that continue to inspire generations.
Usher (Yeah) Funko Pop! is now available for pre-order at the links below (click to jump!) It's expected to be released in August 2023.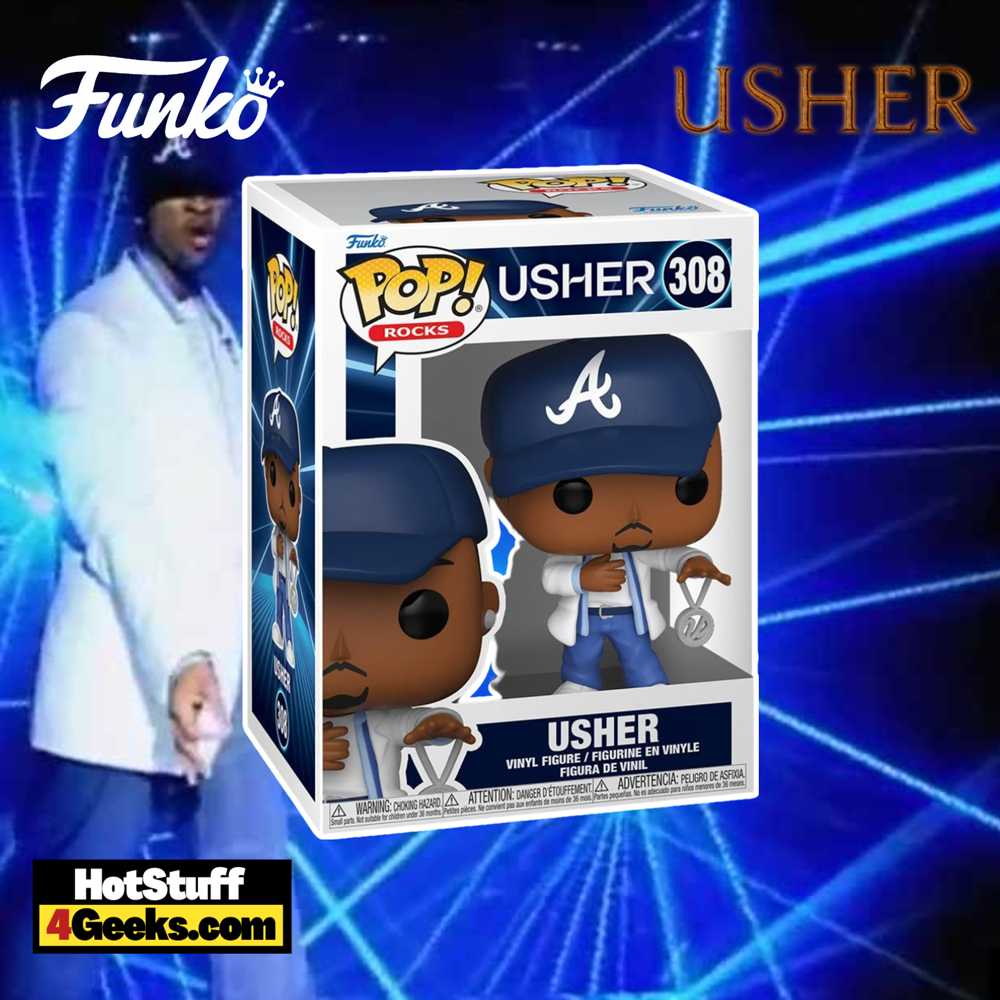 You'd be hard-pressed to find a party in the early 2000s that didn't have everyone grooving to the infectious beats of Usher's iconic hit, "Yeah!"
With its mix of R&B and hip-hop vibes, this dancefloor banger had people of all ages shaking their tailfeathers like there was no tomorrow.
Before we dive into the magic of "Yeah!", it's important to appreciate the man behind the music. Usher, a multi-talented singer, songwriter, dancer, and actor, has been a powerhouse in the entertainment industry for decades.
Known for his sultry voice, smooth moves, and undeniable charisma, Usher has gifted the world with hit after hit, earning him a well-deserved spot among R&B royalty.
And while he's got countless chart-toppers under his belt, there's no denying that "Yeah!" stands out as one of his most memorable creations.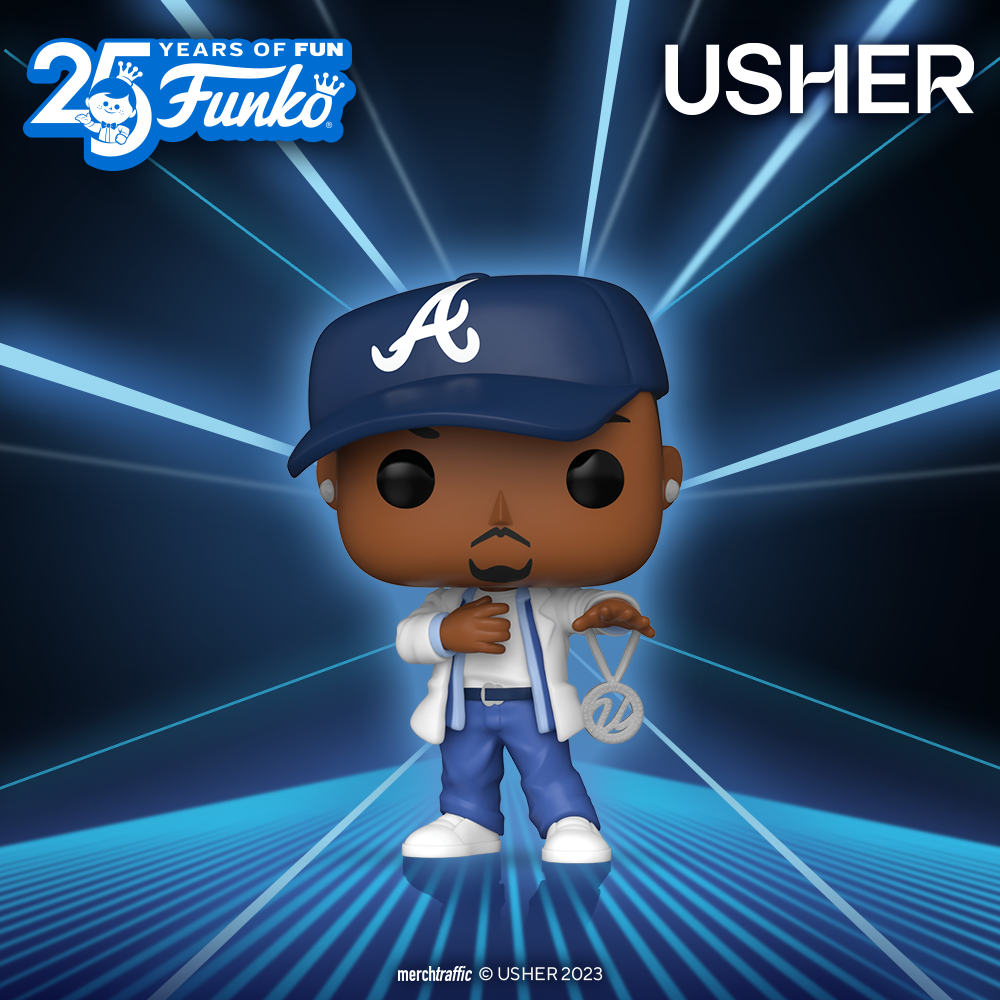 A legendary collaboration was born when Usher teamed up with rapper Ludacris and crunk music maestro Lil Jon in 2004.
These three musical titans came together to create "Yeah!" a catchy tune that blended R&B, hip-hop, and crunk, resulting in an undeniably fresh and irresistible sound.
With its thumping bass, unforgettable chorus, and seductive lyrics, "Yeah!" quickly climbed the charts, becoming a number-one hit in multiple countries and solidifying its status as a timeless party anthem.
As if the song itself wasn't enough to get people moving, the "Yeah!" music video took things to a whole new level.
Showcasing Usher's jaw-dropping dance skills and the infectious energy of the track, the video featured hypnotizing choreography and a club scene that made everyone want to join the party.
Even if you had two left feet, you couldn't help but try to mimic Usher's slick moves as you busted a groove on the dancefloor.
Two decades later, "Yeah!" remains a quintessential party jam.
Whether at a wedding reception, a school dance, or just having a nostalgic night in with friends, this iconic track never fails to get people on their feet and to dance like no one's watching.
Its irresistible energy, unforgettable hook, and infectious beats make "Yeah!" a song that transcends generations and continues to unite people on the dancefloor.
In a world where trends come and go at lightning speed, Usher's "Yeah!" has stood the test of time, remaining a beloved party anthem that never loses its appeal.
From its catchy chorus to its mesmerizing dance moves, this iconic hit has left an indelible mark on pop culture, proving that some things truly never go out of style.
So, the next time you're looking to get the party started, just crank up the volume, let Usher's smooth voice wash over you, and watch as everyone in the room exclaims, "Yeah!"
Funko Pop! Rocks: Usher (Yeah) Funko Pop! Vinyl Figure
Available at:
Starting now, you can receive 10% off in-stock items with my special link at Entertainment Earth!
 Enjoy!
As an Amazon Associate I earn from qualifying purchases
Want more stuff like this?
Get the best viral stories straight into your inbox!
Don't worry, we don't spam