2023 NEW WB 100th Anniversary: Sinestro Funko Pop! Exclusive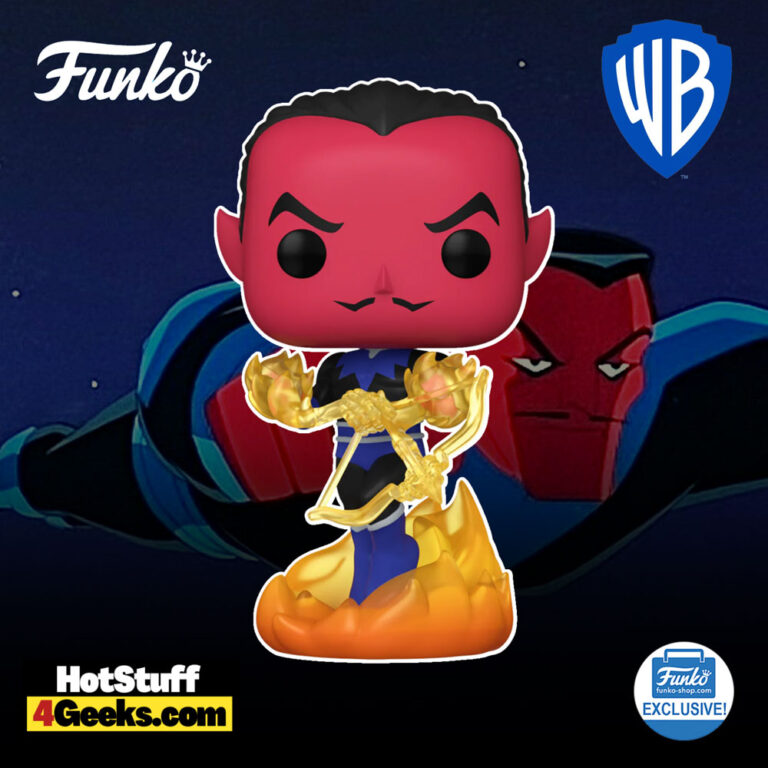 With an iconic look, Sinestro is much more than just a formidable villain – he's an essential part of the DC Universe. And this new Funko Pop! Warner Brother's 100th Anniversary – Sinestro Funko Pop! Vinyl Figure – Funko Shop Exclusive embodies everything that makes Sinestro the villain we all love to hate.
The pop figure is releasing today at 9:30 AM PT  and can be found at the links below – click to jump or scroll to continue reading!
The release of this new Funko Pop is fascinating for fans of the DC Universe, as Sinestro is one of the most iconic villains in the Green Lantern mythos. This figure is sure to become a favorite among fans of the character and those who collect all things DC-related.
An instant classic, it captures the essence of this iconic villain in glorious detail: the intense color scheme that only Sinestro could pull off, the fiercely determined pose atop a base adorned with Villain's powerful blast of concussive force – all contributing to the unmistakable aura of power and fear around him.
Overall, the new Sinestro Funko Pop is an excellent addition to any collection and will surely be a highly sought-after item among fans.
Its release as part of the Warner Bros. 100th Anniversary celebration makes it even more special, as it's a great way to celebrate the long history of one of the biggest entertainment companies in the world.
Get your hands on this limited edition Funko Pop before it vanishes into history ­– it'll be one for the archives for sure!
The Funko Shop Exclusive Sinestro Funko Pop! celebrating the WB 100th Anniversary can be found at the links below (click to jump!)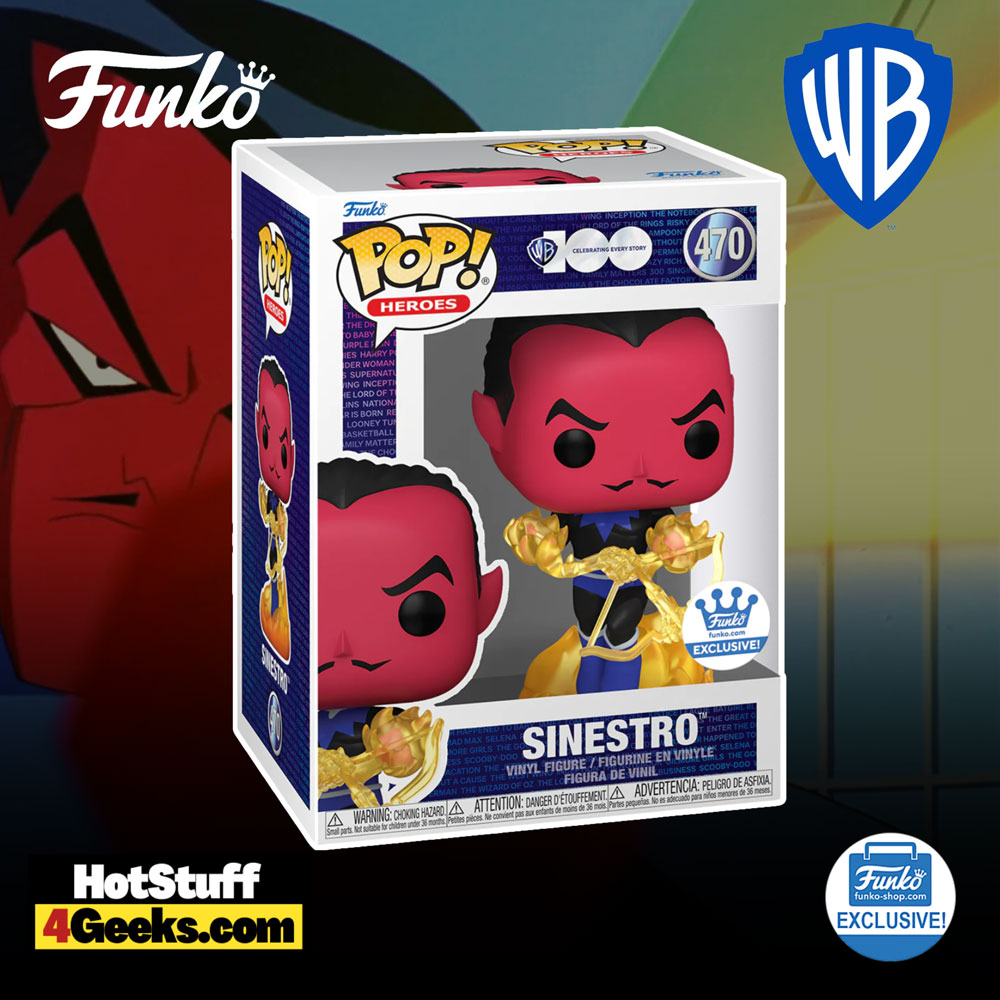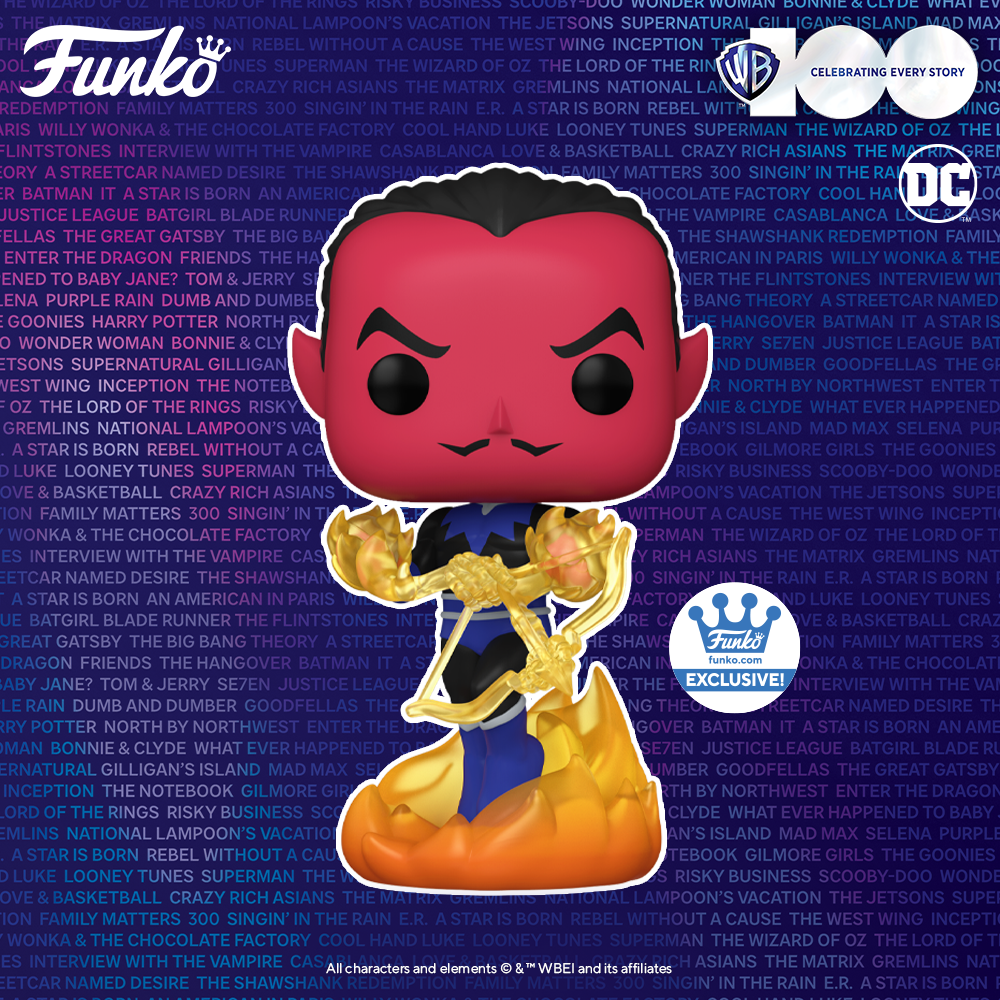 Sinestro, one of DC Comics' most iconic supervillains, has been a recurring character in the Green Lantern comics and other media for decades.
He was created by writer John Broome and artist Gil Kane and was first introduced as a member of the Green Lantern Corps before becoming one of their most formidable enemies.
Sinestro's character design was inspired by British actor David Niven, and his backstory has evolved over time, making him one of the most complex and intriguing villains in the DC universe.
Sinestro's Origin Story
Sinestro was once a member of the Green Lantern Corps, entrusted with the task of protecting the galaxy from evil.
However, he became disillusioned with the Green Lanterns and their methods of justice and eventually became a dictator of his home planet, Korugar.
His oppressive rule was discovered by the Guardians of the Universe, who then banished him to the Anti-Matter Universe.
There, he forged an alliance with the Thunderers and obtained a yellow power ring, which he used to become the leader of the Sinestro Corps.
Sinestro's Powers and Abilities
Sinestro's power ring is a duplicate of the Green Lantern ring, but it is powered by the yellow light of fear instead of the green light of willpower.
This gives him a unique set of abilities, including the power to create force fields, project energy beams, and fly through space.
He is also immune to the effects of the green light, which makes him a formidable opponent for the Green Lantern Corps. Sinestro's power ring is made of Qwardamite, a rare substance found only in the Anti-Matter Universe, which he uses to create his own power batteries.
Sinestro's Impact on the DC Universe
Sinestro's impact on the DC Universe is immeasurable.
He has been a recurring villain in the Green Lantern comics for decades and has played a pivotal role in many of the Universe's biggest events, including the Blackest Night and the War of Light.
Sinestro is also one of the few villains to have his own comic book series, exploring his motivations and quest for power.
Starting now, you can receive 10% off in-stock items with my special link at Entertainment Earth!
 Enjoy!
As an Amazon Associate I earn from qualifying purchases
Want more stuff like this?
Get the best viral stories straight into your inbox!
Don't worry, we don't spam