2023 NEW Wednesday – Enid Sinclair Funko Pop! Exclusive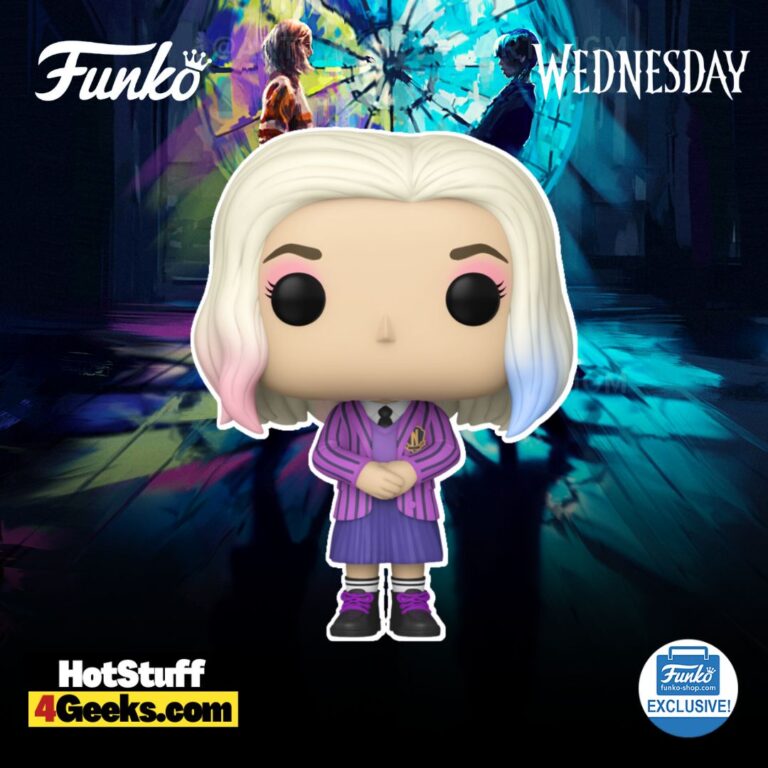 Behold the new Funko Pop! Television: Wednesday – Enid Sinclair Funko Pop! Vinyl Figure – Funko Shop Exclusive! It's a delightful, tiny tribute to the standout character from Netflix's "Wednesday." Who can resist the irresistible charm and personality of Enid Sinclair, the sunny Californian roommate of the iconic Wednesday Addams? Funko has managed to distill her vibrant energy and colorful personality into a petite yet charismatic collectible.
The pop figure can be found at the links below at its release – click to jump or scroll to continue reading!
Sporting her signature Californian flair, the figure brings Enid's energetic aura to life, a perfect reflection of her refreshing presence in the Gothic halls of Nevermore Academy.
Whether she's lending a shoulder to her roommate or standing her ground, Enid's courage and kindness resonate in her figure's gleaming eyes.
This Funko Shop Exclusive is more than a collectible; it's an homage to a character who redefines the norm, boldly celebrating her individuality and encouraging others to do the same.
In Enid Sinclair, we find an embodiment of resilience, acceptance, and authenticity, wonderfully captured in this charismatic Funko Pop! figure.
A unique addition to any fan's collection, it carries the spirit of a character that continues to inspire viewers everywhere.
The Funko Shop Exclusive Enid Sinclair Funko Pop! can be found at the links below (click to jump!)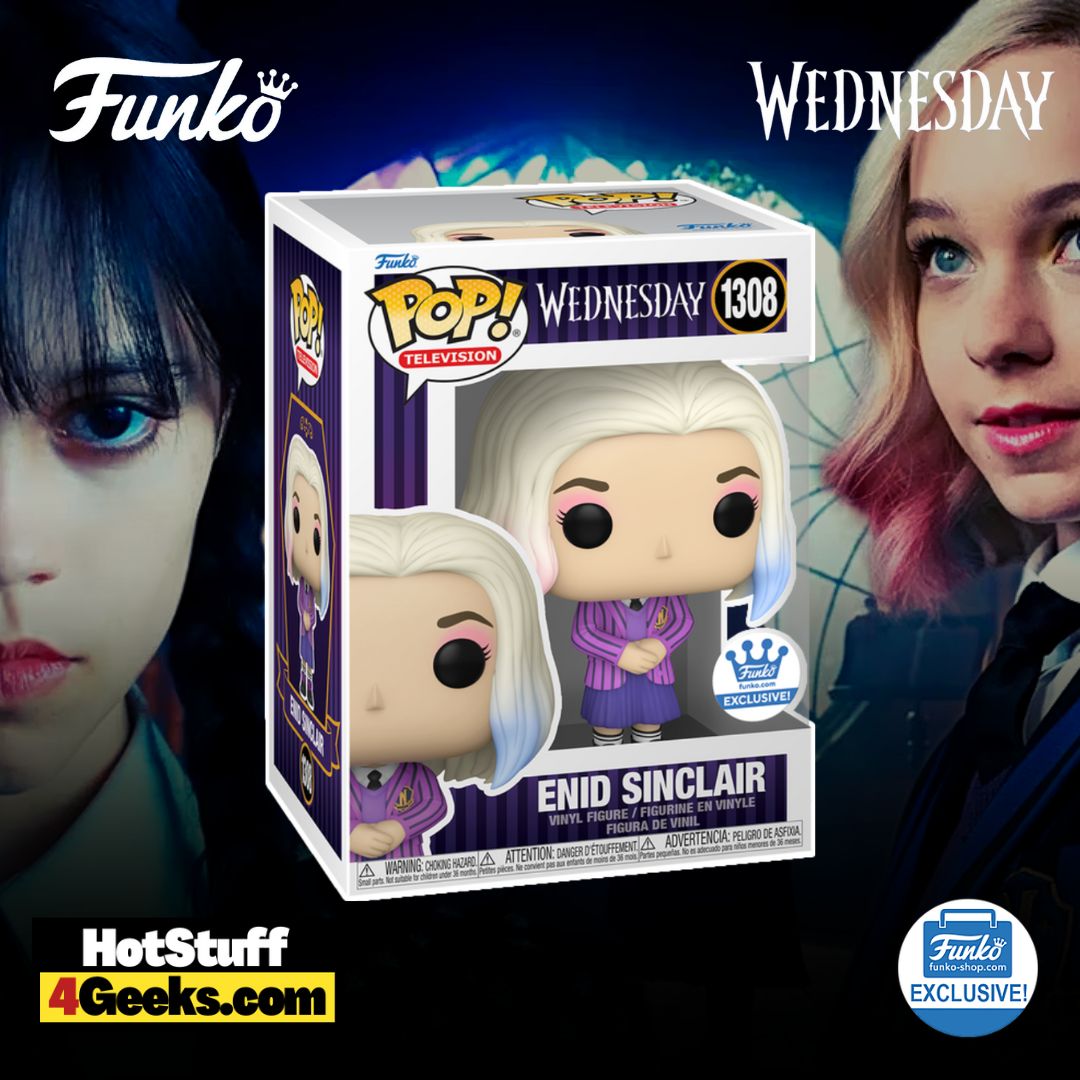 Dive into the world of 'Wednesday,' the hit Netflix series that has captivated audiences across the globe, and one character is likely to charm you in unexpected ways: Enid Sinclair.
Played by the talented Emma Myers, Enid is the lively and bubbly Californian roommate of Wednesday Addams at the quirky Nevermore Academy, and she's redefining what it means to be a supporting character.
One of Enid's most intriguing aspects is her distinct persona: she's sunny, vibrant, and teeming with positive energy—a stark contrast to the somber and mysterious Wednesday.
But this is far from a simple tale of contrasts.
Enid's character transcends the typical trope of the bubbly best friend with her deep-rooted empathy and moral compass.
She doesn't just support Wednesday; she challenges her, lending a sense of balance to their dynamic.
Despite being a werewolf—a detail that could have been exploited for mere shock value—Enid's supernatural element is skillfully woven into her character arc.
It doesn't define her but rather adds another layer of complexity to her personality.
As a result, her character becomes an emblem of acceptance and diversity, subtly encouraging viewers to look beyond surface-level differences.
What truly sets Enid apart, however, is her genuine care for her friends and her courage to stand her ground when it counts.
She's there for Wednesday, but she's no pushover.
When lines are crossed, Enid doesn't shy away from voicing her feelings, bringing an important message about self-respect and boundaries to the fore.
Enid Sinclair isn't just a character on a Netflix show; she's an embodiment of strength, authenticity, and acceptance.
And while her story continues to unfold, one thing is clear: her impact on 'Wednesday' is as unique as it is unforgettable.
So here's to Enid, the dazzling ray of Californian sunshine in the heart of Nevermore Academy.
Funko Pop! Television: Wednesday – Enid Sinclair Funko Pop! Vinyl Figure – Funko Shop Exclusive
Available at:
Starting now, you can receive 10% off in-stock items with my special link at Entertainment Earth!
 Enjoy!
As an Amazon Associate I earn from qualifying purchases
Want more stuff like this?
Get the best viral stories straight into your inbox!
Don't worry, we don't spam