2023 NEW Wolverine (X-Men #1 1991) Funko Pop! Comic Cover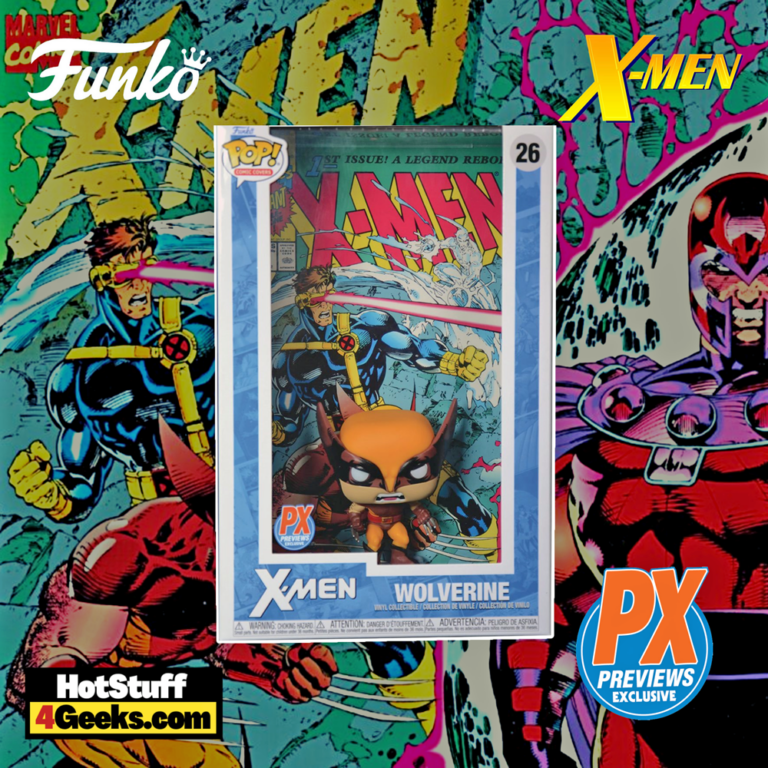 Introducing the one, the only, the ultimate Funko Pop collectible for all you true believers out there: the new Funko Pop! Marvel: Wolverine (X-Men #1 1991) Funko Pop! Comic Cover Vinyl Figure – PX Previews Exclusive! If you're a fan of the clawed Canadian mutant, then you won't want to miss out on this striking little vinyl figurine.
The pop figure is now available for pre-order at the links below – click to jump or scroll to continue reading!
Wolverine, or Logan, as he's sometimes known, is the fierce, tough-as-nails, and fiercely loyal X-Man with a heart of gold (or maybe adamantium?).
In X-Men #1 (1991), our favorite furball is at his best – a perfect blend of ferocity and heroism, as he fights alongside his fellow mutants against the magnetic menace, Magneto.
With his regenerative healing factor, unbreakable skeleton, and retractable claws, Wolverine is always ready to throw down for his team and friends.
Now, back to the Funko Pop! This mini-Wolverine encapsulates the essence of the character from X-Men #1, with his fierce expression and razor-sharp adamantium claws.
It's a delightful tribute to our beloved mutant, complete with a dash of wittiness and a pinch of nostalgia.
So, whether you're an X-Men enthusiast or just a fan of pint-sized heroes with an attitude, this Wolverine (X-Men #1 1991) Funko Pop is the perfect addition to your collection.
And remember, it's not the size of the Funko Pop! that matters; it's the size of the hero within!
The PX Previews Exclusive Wolverine (X-Men #1 1991) Funko Pop! Comic Cover is now available for pre-order at the links below (click to jump!) It's expected to be released in May 2023.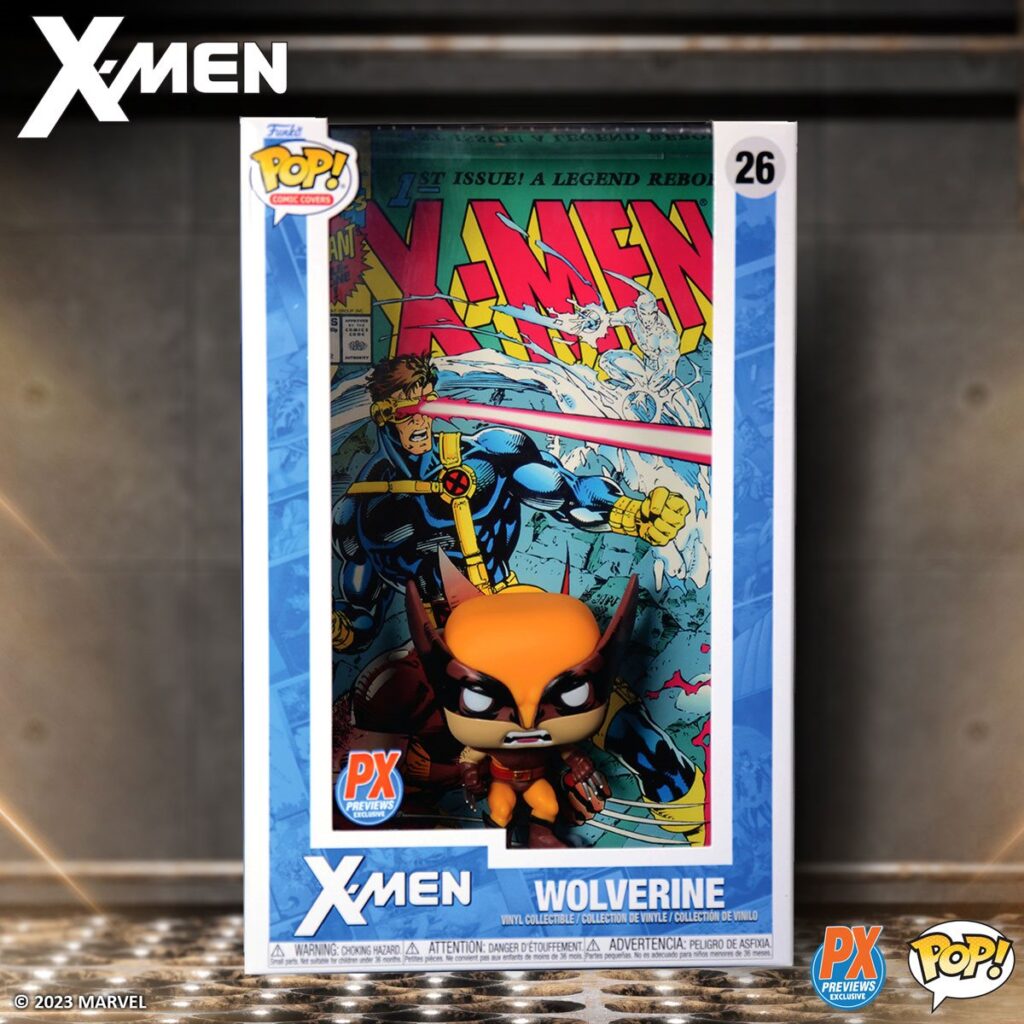 Buckle up, true believers, as we take a trip down memory lane to revisit one of the most iconic comic books of the 90s: X-Men #1 (1991).
This blockbuster issue not only took the world by storm with its record-breaking sales but also marked a new beginning for our favorite mutant team.
So, let's dive into this comic gem, exploring its significance and its creative genius.
And who knows? By the end of this post, you might just feel the urge to dust off your old comic book collection and relive the magic.
The comic book dream team of Chris Claremont and Jim Lee came together to deliver a fresh take on the X-Men that perfectly captured the zeitgeist of the 90s.
Claremont's masterful storytelling and Lee's jaw-dropping artwork created a perfect storm, catapulting X-Men #1 to new heights of popularity.
The two legends joined forces to modernize the X-Men while staying true to their roots, giving fans a perfect blend of classic and contemporary.
X-Men #1 (1991) heralded a new era for Marvel's mutant team as Professor Xavier returned to the helm after years of absence. However, with a growing roster of characters, the X-Men were divided into two teams: Gold and Blue.
This change allowed for a dynamic mix of classic and new members, resulting in a diverse array of personalities that kept readers on their toes.
The stakes were higher than ever, as the X-Men faced not only their long-time foe Magneto but also a world increasingly hostile to mutants.
Jim Lee's groundbreaking art in X-Men #1 (1991) is nothing short of spectacular.
Every panel is packed with adrenaline-pumping action that showcases the unique abilities of our beloved mutants.
From Wolverine's ferocious attacks to Cyclops' powerful optic blasts, Lee's artwork brings each character to life in a visually stunning way.
It's no wonder fans couldn't get enough of this comic, with its movie-like action sequences that left them breathless and begging for more.
What sets X-Men #1 (1991) apart from other comic books of its time is its perfect balance of humor, creativity, and wit.
Claremont's writing is sharp and clever, infusing the story with just the right amount of quirkiness to keep readers engaged.
Amidst the high-stakes action, there are moments of levity that remind us of the strong bonds between the X-Men, making their struggles all the more relatable.
In the ever-evolving landscape of comic books, X-Men #1 (1991) stands as a testament to the enduring appeal of Marvel's mutants.
Its blend of compelling storytelling, stunning visuals, and unforgettable characters makes it a must-read for any comic book aficionado.
So, whether you're a die-hard X-Men fan or a newcomer to the world of mutants, X-Men #1 (1991) is a timeless classic that deserves a place in your collection.
And remember, when it comes to appreciating this masterpiece, it's all about the nostalgia, the art, and the love for these incredible characters – so sit back, relax, and let the magic of X-Men #1 transport you back to the glorious 90s.
Funko Pop! Marvel: Wolverine (X-Men #1 1991) Funko Pop! Comic Cover Vinyl Figure – PX Previews Exclusive
Available at:
Starting now, you can receive 10% off in-stock items with my special link at Entertainment Earth!
 Enjoy!
As an Amazon Associate I earn from qualifying purchases
Want more stuff like this?
Get the best viral stories straight into your inbox!
Don't worry, we don't spam