2023 NEW WWE: Big Van Vader Funko Pop!
The dynamic world of wrestling is immortalized yet again in pop culture with the release of the brand-new Funko Pop! WWE: Big Van Vader Funko Pop! Vinyl Figure. Capturing the essence of Vader's iconic personality, this collectible is a vibrant testament to his legendary status in the wrestling realm.
UPDATE: Now available at Amazon! To get your hands on this Pop Vinyl Figure at its release, be sure to check out the links I've provided below – click to jump or scroll to continue reading!
A Celebratory Salute to a Legend: The Big Van Vader Funko Pop! Vinyl Figure
Big Van Vader redefined the heavyweight category in WWE, a titan who combined brute strength with unexpected agility, a rare combination that made each match a memorable event.
His fearless approach to the ring, cemented by his legendary cry, "It's Vader time!" struck both admiration and dread in the hearts of audiences worldwide.
His larger-than-life persona is now encapsulated in this Funko Pop! figure, an item bound to spark nostalgia in long-term fans and curiosity in newer ones.
This collectible serves as a tangible reminder of Vader's contribution to the wrestling world, a celebration of a true powerhouse whose influence still reverberates in today's WWE landscape.
Collectors and wrestling enthusiasts, it's time to embrace Vader's legacy in a new way.
Big Van Vader Funko Pop! can be purchased at the links below (click to jump!)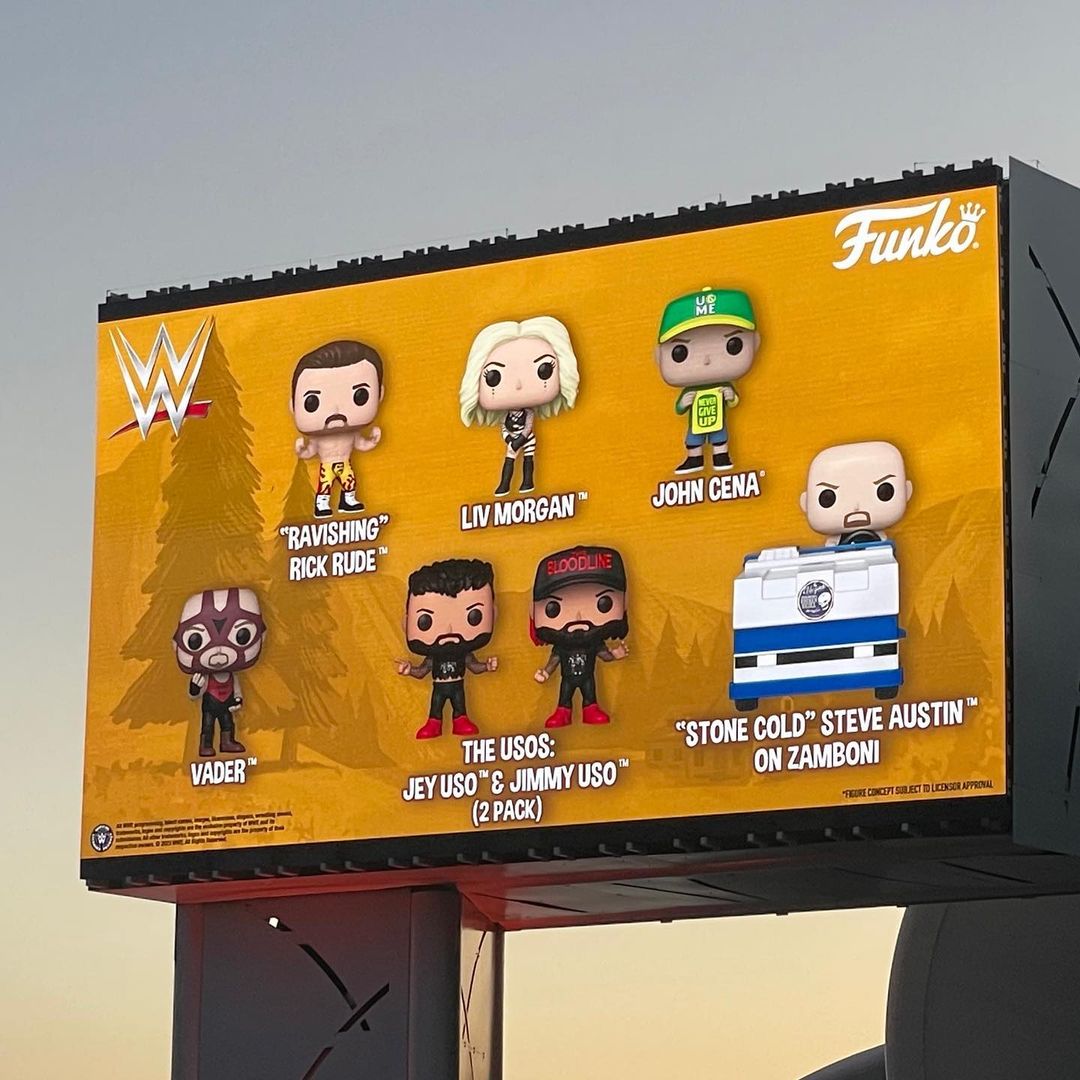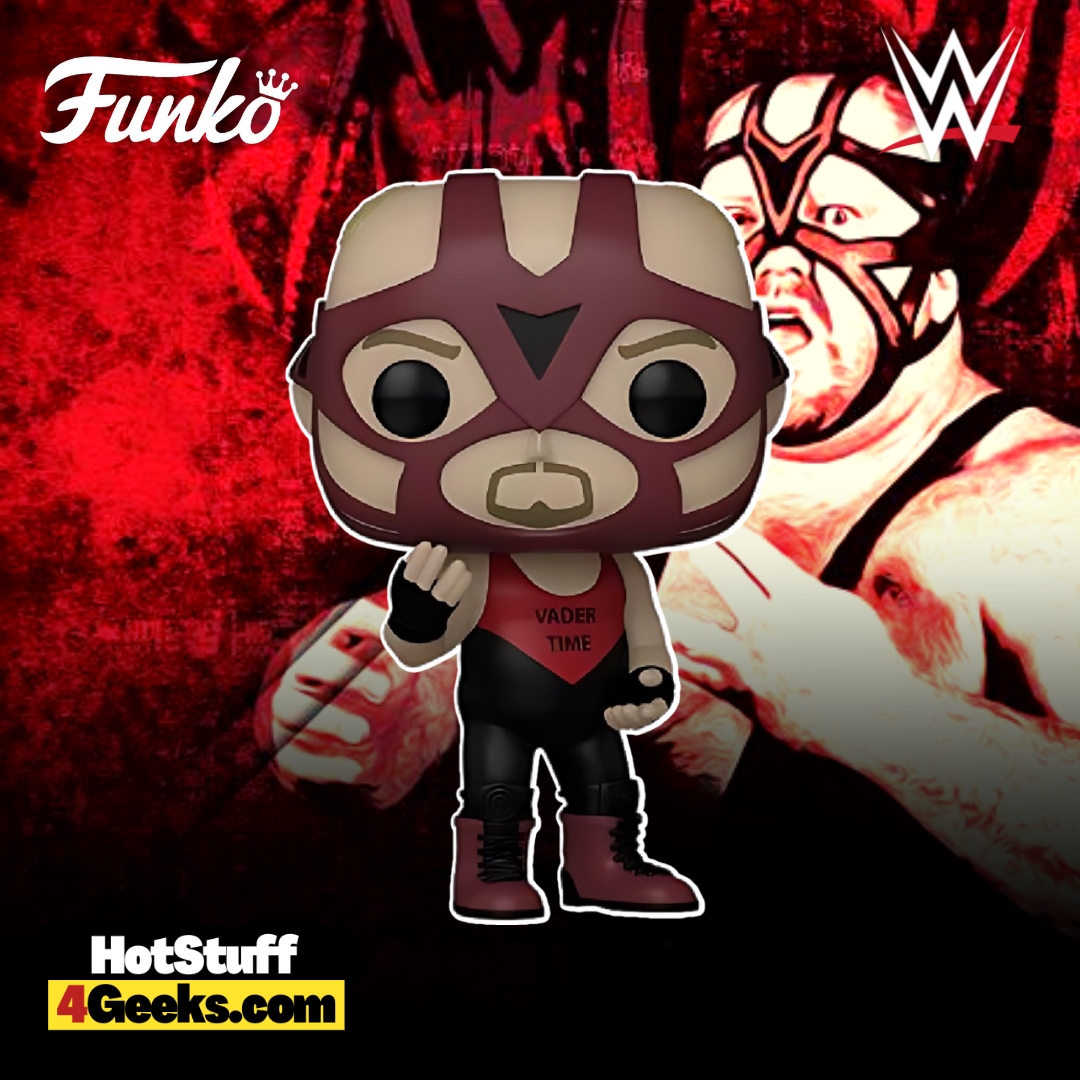 The Colossal Legacy of Big Van Vader: A Goliath of the Wrestling Ring
When the lights dimmed, and the announcer's voice echoed, "It's time! It's time! It's Vader time!" wrestling fans knew they were in for an electrifying spectacle.
This marked the arrival of Big Van Vader, a mammoth of a man whose immense physical prowess was matched only by his indomitable spirit.
Born in the rugged terrain of The Rocky Mountains, Vader tipped the scales at 450 pounds and unleashed a brand of aggression that was equally monumental.
His career took root in Japan, where he stunned audiences by overthrowing the wrestling titan, Antonio Inoki.
The match sent shockwaves through Tokyo's Sumo Hall, sparking a riot that cemented Vader's reputation as a destructive force.
Vader's career trajectory soared as he blazed a trail of victories through Europe and Mexico, asserting his dominance with an arsenal of devastating maneuvers.
Of particular note was the Vadersault – a bone-crushing spectacle that left many competitors writhing in defeat.
Vader then turned his attention to the United States, making a grand entrance in World Championship Wrestling (WCW) in the early '90s.
With the seasoned Harley Race in his corner, Vader claimed victory over WCW legends like Sting, Ric Flair, and Cactus Jack.
He wrested the World Heavyweight Championship from these giants not once, not twice, but three times, setting a precedent that catapulted him into the annals of WCW history.
By 1996, Vader was ready for new challenges and set his sights on WWE. From the moment he stepped into the Royal Rumble Match, his impact was immediate and profound.
Allying himself with manager Jim Cornette, Vader squared off against Shawn Michaels at SummerSlam, an encounter that sent ripples through the WWE universe.
Further alliances and rivalries followed, including a successful encounter against The Undertaker, one of WWE's most formidable figures.
However, wrestling is as much about setbacks as it is about victories, and Vader was not immune to this reality.
Facing bouts of frustration with WWE, he made a triumphant return to All Japan Pro Wrestling, teaming up with his former foe, Stan Hansen.
Together, they laid waste to their opponents, proving that sometimes, even the fiercest of enemies can forge an unbreakable bond.
Vader's wrestling journey reached its zenith when he was posthumously inducted into the WWE Hall of Fame in 2022.
His career spanned nearly three decades and extended across multiple promotions, from WCW to AWA, from NJPW to WWE, and beyond.
He broke barriers, shattered records, and forever changed the way we perceive heavyweight wrestlers.
Through it all, Vader was a force to be reckoned with – a true titan in the wrestling world.
He showcased a unique blend of raw power, fierce determination, and unexpected aerial ability that endeared him to wrestling fans worldwide.
His ability to command the ring and his insatiable hunger for victory remains his legacy, reminding us that in wrestling, as in life, it's always "Vader time."
Starting now, you can receive 10% off in-stock items with my special link at Entertainment Earth!
 Enjoy!
As an Amazon Associate I earn from qualifying purchases
Want more stuff like this?
Get the best viral stories straight into your inbox!
Don't worry, we don't spam