2023 NEW WWE: John Cena w/ "Never Give Up" Sign Funko Pop!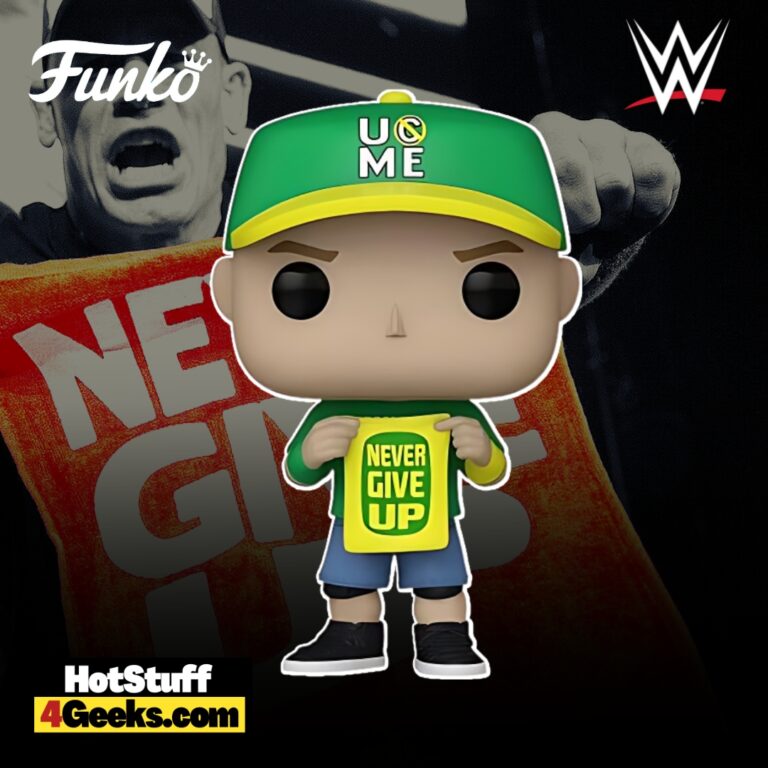 This Funko Pop! release is nothing short of exceptional. We're talking about the brand-new Funko Pop! WWE: John Cena with "Never Give Up" Sign Funko Pop! Vinyl Figure (2023 release). However, it's not just about the striking representation of Cena. This 2023 release is a unique tribute to Cena's enduring mantra that resonates far beyond wrestling rings.
UPDATE: Now available at Amazon! To get your hands on this Pop Vinyl Figure at its release, be sure to check out the links I've provided below – click to jump or scroll to continue reading!
Ever felt like you needed a constant source of motivation on your desk?
Well, the latest 2023 release from Funko Pop! might just be what you're looking for.
The new Funko Pop! WWE: John Cena Vinyl Figure is out, and it's quite a catch!
The figure captures Cena's energy, embodying his trademark fighting spirit, and it's his "Never Give Up" sign that steals the show.
This tiny but impactful detail on the figure is not merely an accessory but a symbol of Cena's relentless drive and persistence that has resonated with fans worldwide.
The sign held aloft in the figure's hand is an undeniable reminder of the values Cena stands for.
It's not just about wrestling; it's about taking on life's challenges headfirst and persevering.
It's about facing adversity with grit and tenacity, regardless of how difficult the fight may seem.
It's like having your very own miniature Cena cheering you on, urging you to push through whatever it is you're facing.
This new release is more than just a must-have for WWE fans; it's a tangible symbol of perseverance.
John Cena with "Never Give Up" Sign Funko Pop! Funko Pop! can be purchased at the links below (click to jump!)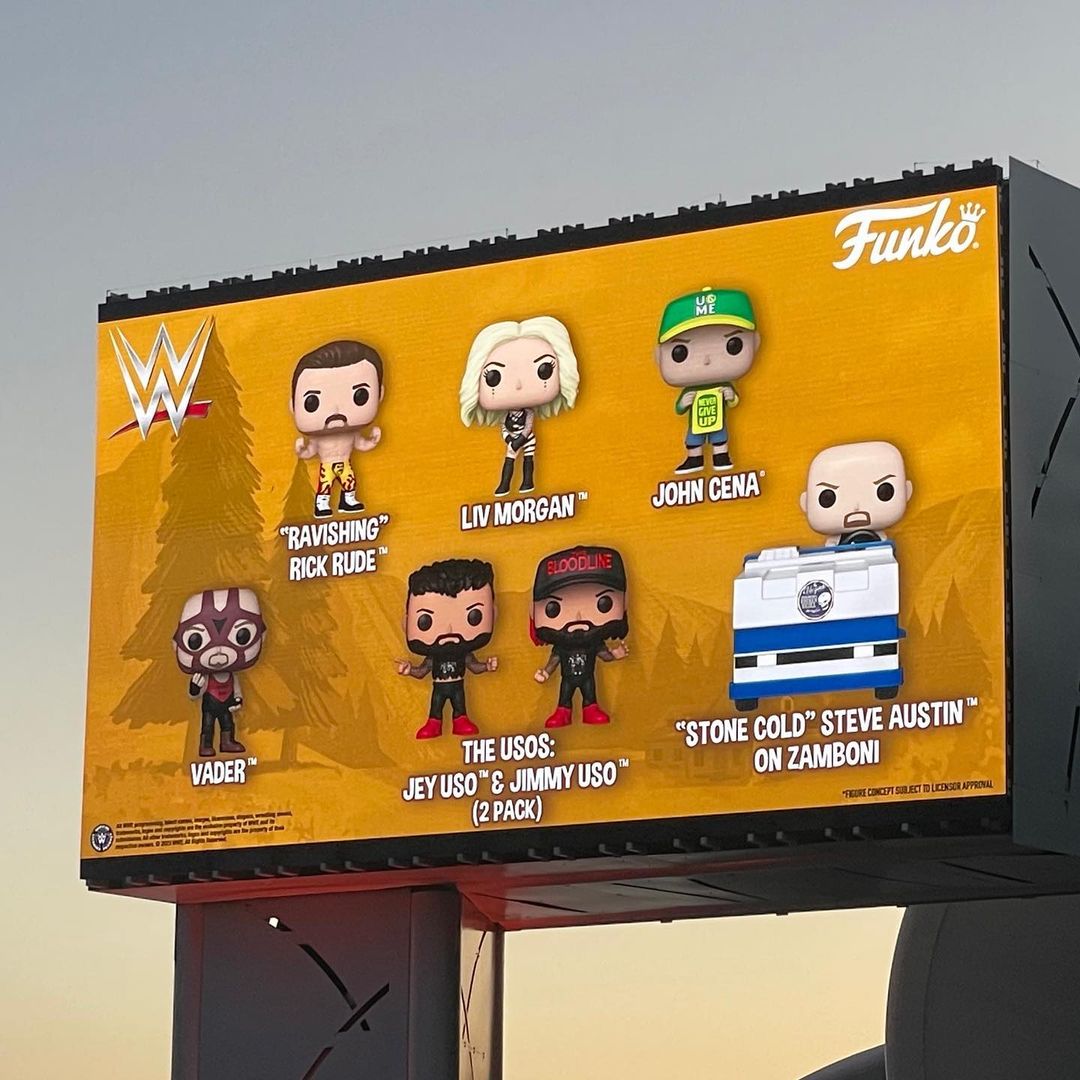 The Tenacity of John Cena: The 'Never Give Up' Ethos
One can't speak of modern professional wrestling without the name John Cena cropping up in the conversation.
Over time, Cena has become much more than just a recognizable face in the ring.
He's a beacon of determination, the embodiment of the mantra he consistently spreads: "Never Give Up."
From the outside, it might appear that John Cena simply materialized atop the wrestling world.
However, the truth is far more complex. John Cena, like everyone else, began at the bottom.
He grappled with the hurdles, fought the setbacks, and stared defeat in the eye, never wavering from his commitment.
It was never an easy feat, but Cena pushed through with his unwavering determination.
The "Never Give Up" message is one deeply ingrained in Cena's life philosophy.
He hasn't just preached it; he has lived it. We've seen it all play out in front of our eyes during his matches and in interviews.
He's faced legendary opponents and impossible odds, yet Cena has always emerged from the ashes, thanks to his steadfast spirit.
His "Never Give Up" slogan is not just a marketing tagline; it's the essence of his spirit.
Let's delve a little deeper into the intricate dynamics of Cena's life and career.
Cena began his wrestling journey at Ultimate Pro Wrestling (UPW), and through his tireless efforts, he eventually made his way to the World Wrestling Federation (now World Wrestling Entertainment).
However, his initial run in the WWE wasn't as smooth as you might imagine.
The spotlight didn't instantly shine on him; instead, he wrestled on the undercard, waiting for his break.
When Cena finally got his opportunity, he grabbed it with both hands.
He went from being an underdog to one of the most respected faces in the WWE.
However, success didn't soften Cena. Instead, he used his newfound platform to amplify his "Never Give Up" mantra.
He realized the power of influence he now wielded and utilized it to inspire countless others inside and outside the wrestling world.
John Cena's "Never Give Up" ethos is an inspiring testament to the power of perseverance and determination.
It demonstrates the potential that lies within each of us to overcome adversity and not only reach but surpass our goals.
Cena's journey is a clarion call to all, reminding us that we must keep pressing on even when we are pushed to our limits when the odds seem stacked against us.
His journey is an inspiring blueprint for anyone who has ever faced failure or felt the weight of defeat.
It reminds us that tenacity is a potent force, one capable of overcoming even the most daunting of obstacles.
In essence, John Cena and his "Never Give Up" mantra encapsulates a powerful message.
It's not just about winning in the ring; it's about persisting in the fight of life, about falling down seven times and standing up eight.
Because if Cena has taught us anything, it's that with perseverance, we can change our destiny.
Starting now, you can receive 10% off in-stock items with my special link at Entertainment Earth!
 Enjoy!
As an Amazon Associate I earn from qualifying purchases
Want more stuff like this?
Get the best viral stories straight into your inbox!
Don't worry, we don't spam