2023 NEW WWE: Rocky Maivia (Metallic) Funko Pop! Exclusive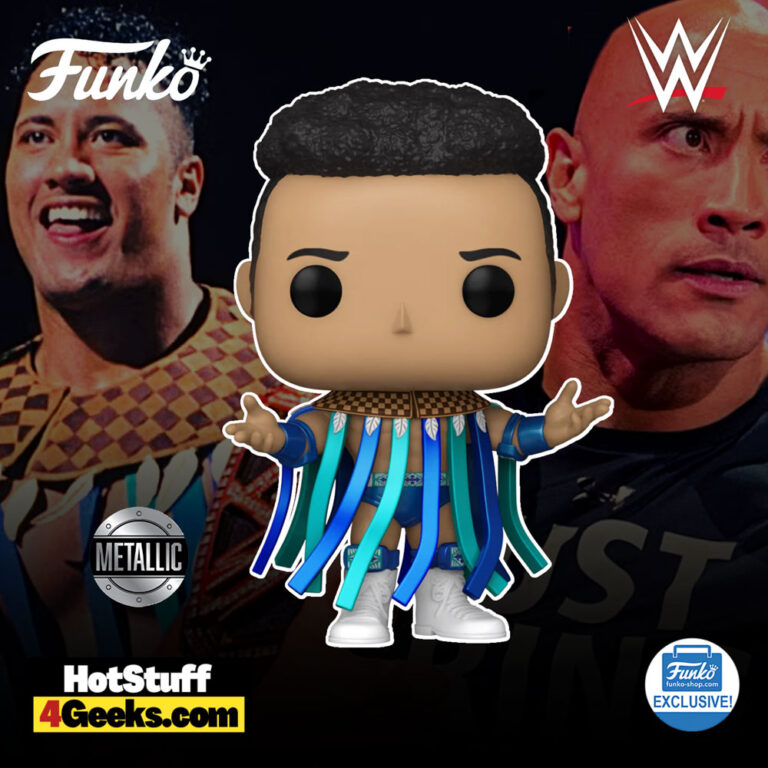 The new Funko Pop! WWE: Rocky Maivia (Metallic) Funko Pop! Vinyl Figure – Funko Shop Exclusive is perfect for any wrestling fan or even just a fan of The Rock himself. This fantastic figure offers fans a unique look into an earlier part of Dwayne Johnson's career, back when he was WWE Wrestler "Rocky Maivia" in 1996.
The pop figure drops on eBay.com at 9:30 AM PT and can be found at the links below – click to jump or scroll to continue reading!
Are you ready to smell what The Rock is cookin'? Because Funko has just released an exciting new addition to their WWE Pop! Vinyl line – the Metallic Pop! Rocky Maivia™!
For those who may not know, Rocky Maivia was the character that Dwayne "The Rock" Johnson portrayed during his early days in the WWE.
He made his debut in 1996, and his flashy entrance, charismatic personality, and impressive athleticism quickly made him a fan favorite.
The new Funko Pop! pays homage to The Rock's roots by depicting him in his debut outfit from 1996, complete with metallic detailing. This Pop! captures the essence of Rocky Maivia and gives fans a chance to add a piece of WWE history to their collections.
The attention to detail on this Pop! is impressive. From the metallic gold accents on his boots to the intricate design on his tights, every aspect of this figure has been carefully crafted to capture the essence of the character.
One of the most impressive things about this Pop! is how well it represents The Rock's early days in the WWE. Many fans will remember him as the charismatic and flashy Rocky Maivia, and this Pop! does an excellent job of bringing that character to life.
As a Funko exclusive, the Metallic Pop! Rocky Maivia is a must-have for any severe WWE collector. It's a fantastic addition to the line and a great way to become The Rock's early days in the WWE.
The Funko Shop Exclusive Rocky Maivia (Metallic) Funko Pop! can be found at the links below (click to jump!)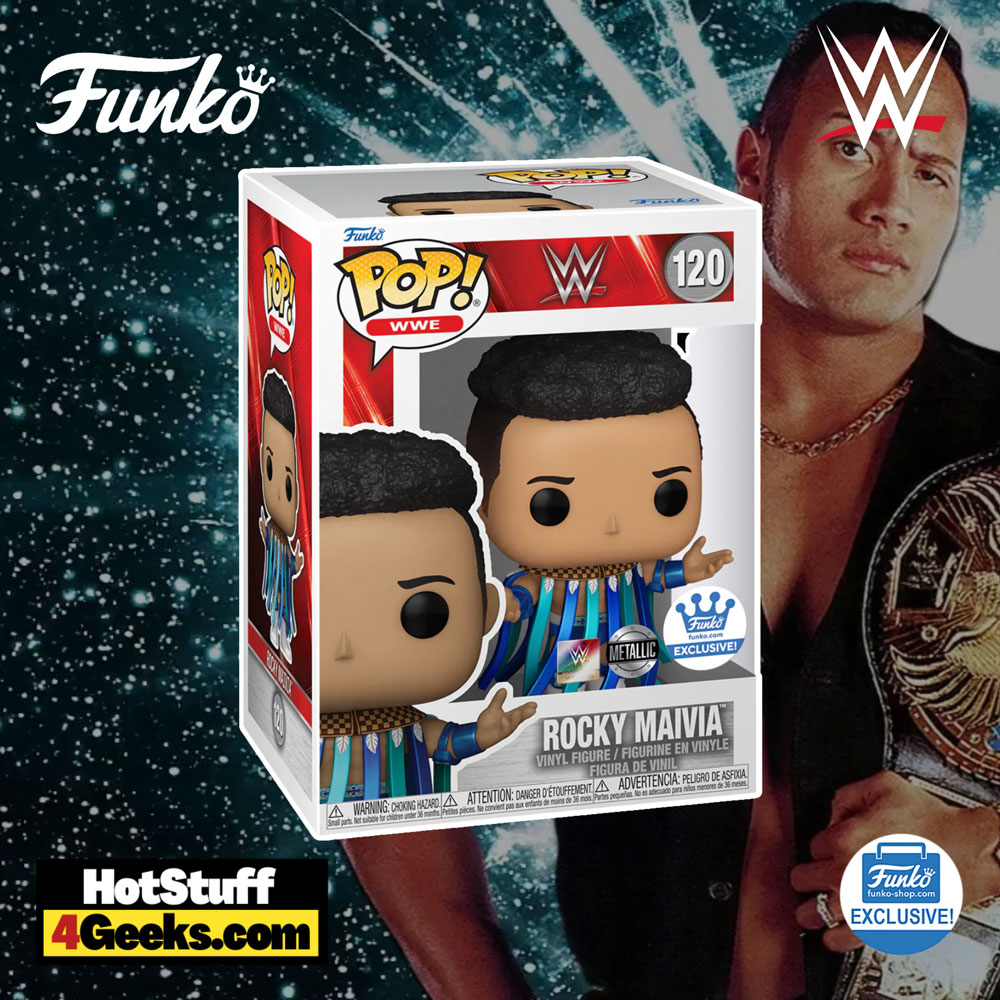 Pro wrestling has been home to many great talents, but few have had a journey to emerge from "The Rock" Johnson.
Before becoming the Hollywood megastar and one of the most beloved wrestlers of all time, he started as Rocky Maivia, a young rookie with much to prove.
Rocky Maivia was born in 1996 when the WWE underwent a transitional phase.
The company had just emerged from the "New Generation" era, dominated by smaller, more athletic wrestlers like Bret Hart and Shawn Michaels.
However, the fans were getting restless and craving something new and exciting.
The WWE responded by introducing a new crop of young talent, including Rocky Maivia.
He was billed as a third-generation wrestler, following in the footsteps of his father, Rocky Johnson, and his grandfather Peter Maivia.
He was given a clean-cut, babyface persona with bright colors, flashy tassels, and an infectious smile.
At first, it seemed like Rocky Maivia would be a huge success.
He had all the tools to become a top star in the WWE, including good looks, athleticism, and an excellent pedigree.
However, something just didn't click with the fans. They saw him as a cookie-cutter character devoid of real personality or charisma.
To make matters worse, Rocky Maivia suffered a severe knee injury early in his career, keeping him out of action for several months.
He was given an even bigger push when he returned, but the fans still weren't buying it wasn't until Rocky Maivia turned his heel that things started to turn around.
He began to show a more edgy, aggressive side and cut promos filled with attitude and swagger.
He ditched the bright colors and tassels in favor of a black turtleneck and sunglasses and began to refer to himself as became transformation was remarkable.
The fans started to embrace him, and he quickly became one of the most pop wrestlers in the WWE.
He was first Intercontinental Championship in early 1997 and won the WWE Championship just one year later.
From there, the Rock became one of the most successful and beloved wrestlers in WWE history.
He became known for his catchphrases, electrifying entrances, and ability to entertain the crowd like nobody else.
He starred in movies, hosted TV shows, and even ran for president (sort of).
Looking back on his journey, it's clear that Rocky Maivia was just the beginning of a legend.
It was a rocky start, to be sure, but the Rock persevered, and he turned his questionable gimmick into a career-defining persona.
It just goes to show that in the world of pro wrestling, anything is possible if you have the talent, the drive, and the willingness to adapt and evolve.
Check more WWE Funko Pops from Funko Fair 2023 here.
Funko Pop! WWE: Rocky Maivia (Metallic) Funko Pop! Vinyl Figure – Funko Shop Exclusive
Available at:
Starting now, you can receive 10% off in-stock items with my special link at Entertainment Earth!
 Enjoy!
As an Amazon Associate I earn from qualifying purchases
Want more stuff like this?
Get the best viral stories straight into your inbox!
Don't worry, we don't spam