2023 NEW Yamato Funko Pop! with Glow Chase Funko Exclusive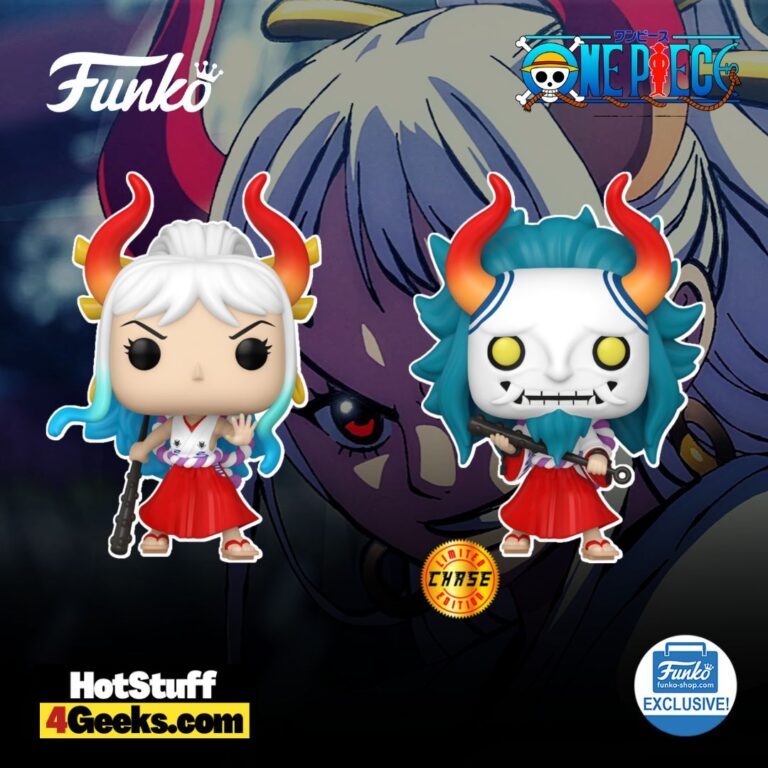 Elevate your One Piece collection with the new Funko Pop! Animation: One Piece – Yamato with Glow-in-The-Dark (GITD) Chase Funko Pop! Vinyl Figure – Funko Shop Exclusive, an exclusive figure that's as compelling as the character it's designed after. Yamato, Kaido's child who chose to become his son, is a fan-favorite figure in the One Piece saga. His strength, tenacity, and pursuit of liberation for the Wano Country are now encapsulated in this exclusive Funko Shop vinyl figure.
This Pop Figure is releasing today at 9.30 AM PT! To get your hands on this Vinyl Figure, be sure to check out the links I've provided below – click to jump or scroll to continue reading!
Unleash the Power with the Exclusive GITD Yamato Funko Pop!
Yamato is not just any figure—it has a Glow-in-The-Dark (GITD) Chase, adding an enticing layer of intrigue.
Just like Yamato's transformative journey in the series, this Pop! Figure brings a unique edge to your collection.
Illuminating in the dark, it represents Yamato's own light in the narrative, symbolizing his unyielding spirit even in the most challenging circumstances.
Remember, this collectible comes with an exciting twist.
There's a 1 in 6 chance you may score the masked chase of Pop! Yamato, making this exclusive figure all the more desirable. Collecting was never so thrilling!
The Funko Shop Exclusive Yamato Funko Pop! with Glow Chase can be found at the links below (click to jump!)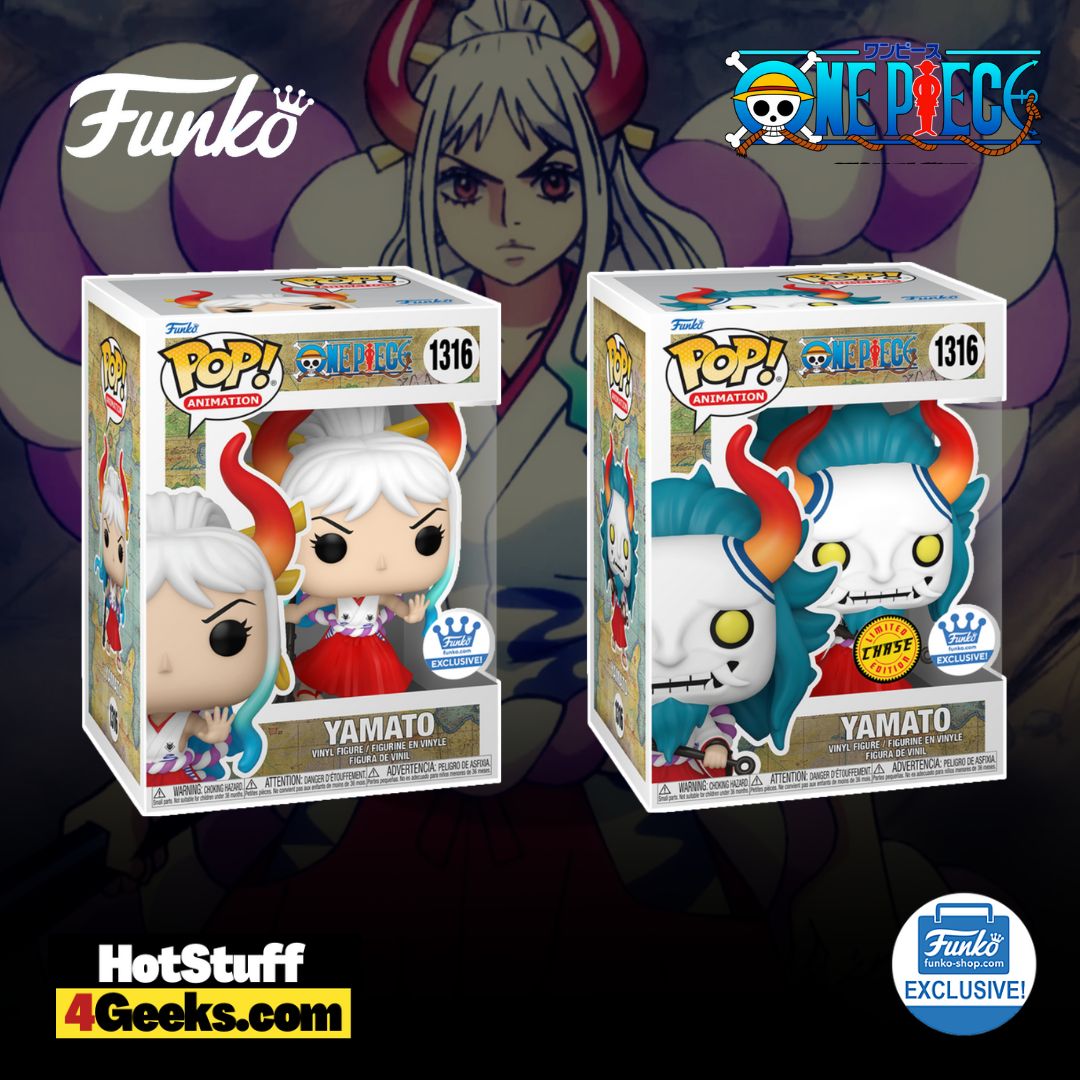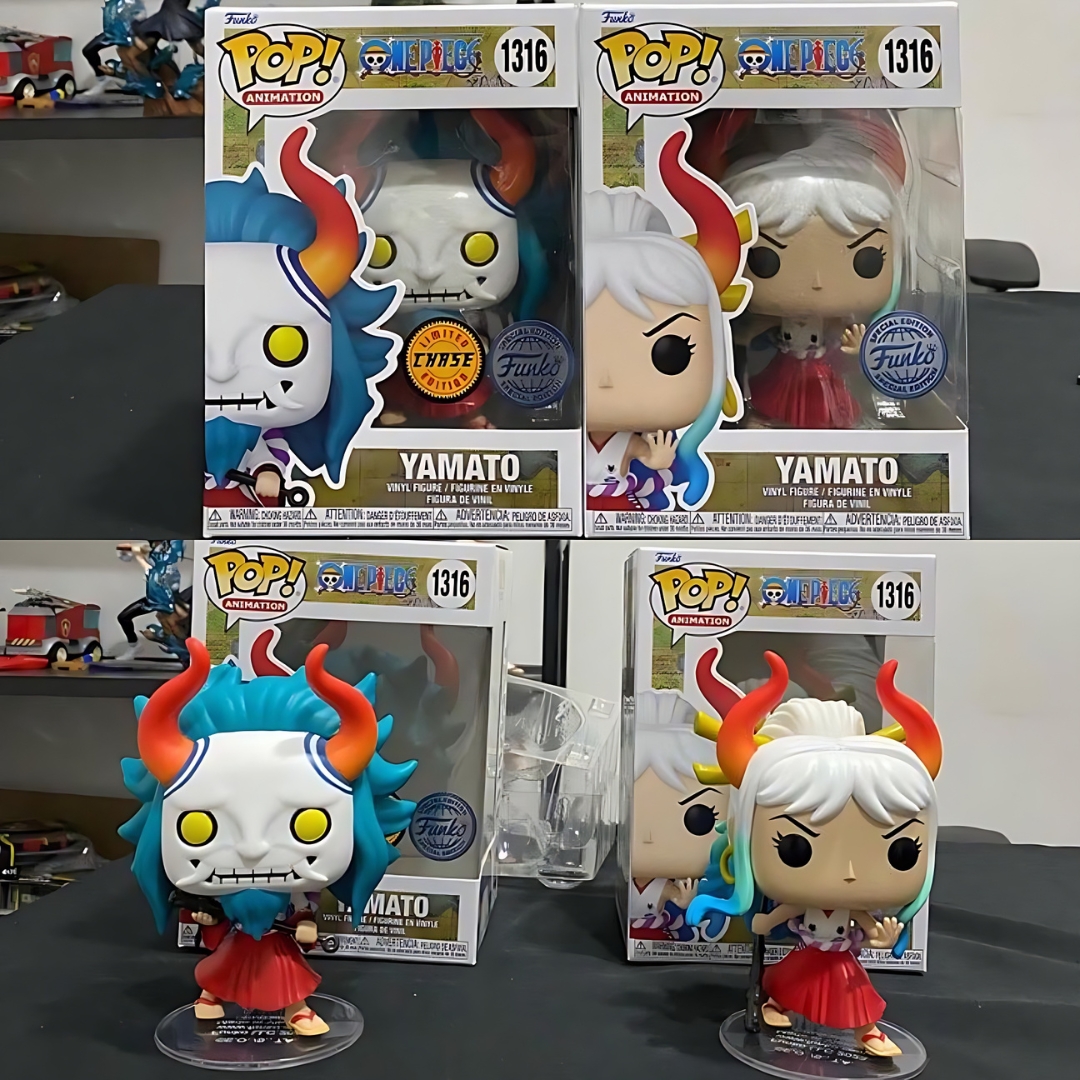 Yamato: A Unique Character Defining a Generation in One Piece
In the world of manga, Eiichiro Oda's One Piece stands as a pinnacle of storytelling.
One Piece's expansive universe is packed with a diverse ensemble of characters, each wielding unique abilities, possessing intricate backstories, and contributing to the vibrant narrative fabric.
Among these characters, a recently introduced figure has captured fans' hearts—Yamato, Kaido's child, who identifies as his son and breathes a gust of fresh air into the long-running series.
Yamato is not your run-of-the-mill character.
The complexities of his identity have been masterfully threaded through his backstory and current journey.
Born as Kaido's daughter, Yamato was destined to follow in his father's formidable footsteps.
But fate and admiration for the legendary samurai Kozuki Oden altered this trajectory.
Fascinated by Oden's strength and righteousness, Yamato deliberately became a man, mirroring the samurai in spirit and action.
This transformative decision reflects the immense strength of Yamato's character.
The undercurrent of tension between Yamato and Kaido breathes life into the narrative.
After deciding to embody the spirit of Oden, Yamato found himself at odds with his father, contributing to the gripping drama unfolding on Onigashima.
He'd even befriended Portgas D. Ace, adding another layer to his character and deepening the bond between him and Ace's brother, Monkey D. Luffy.
A fascinating facet of Yamato is his powerful Devil Fruit—the Inu Inu no Mi, Model: Okuchi no Makami. This isn't just any ordinary fruit; it's a mythical Zoan-type Devil Fruit.
This rare type bestows upon its user strength and stamina far exceeding regular Zoan-type Devil Fruits.
It's as unique as Yamato himself. It grants him the ability to generate ice, transforming him into a formidable opponent in combat.
This ice-creation ability allows Yamato to freeze opponents, augment his weapon damage, and clad his body in ice, providing both offensive and defensive capabilities.
Perhaps the most intriguing aspect of Yamato's Devil Fruit is its deep-rooted significance in the narrative.
The wolf, representing Yamato's complete beast form, is a revered guardian deity in the Land of Wano.
This adds an exciting narrative twist, connecting Yamato's personal journey to the broader mythology of the One Piece universe.
In conclusion, Yamato's character in One Piece exemplifies the richness and dynamism of Oda's storytelling.
The intrigue and depth of Yamato's character and the power of his Devil Fruit make him a unique and captivating addition to the world of One Piece.
Yamato's presence on the canvas of this famous manga is a testament to Oda's creative prowess, keeping fans on the edge of their seats, awaiting the next twist in Yamato's captivating tale.
Funko Pop! Animation: One Piece – Yamato with Glow-in-The-Dark (GITD) Chase Funko Pop! Vinyl Figure – Funko Shop Exclusive
Available at:
Starting now, you can receive 10% off in-stock items with my special link at Entertainment Earth!
 Enjoy!
As an Amazon Associate I earn from qualifying purchases
Want more stuff like this?
Get the best viral stories straight into your inbox!
Don't worry, we don't spam