2023 NEW Yellowstone Funko Pops! A Worldly Wild Tour
Gather your forces! It's time to assemble the Dutton family and their beloved loyal cowboy Rip Wheeler with this new Yellowstone Funko Pops! Now the power struggles and banter of Yellowstone are at your fingertips!
The pop figures are now available for pre-order at the links below – click to jump or scroll to continue reading!
Who would have guessed that Yellowstone fans and Funko Pop! collectors alike would benefit from a delightful surprise this spring?
The iconic characters of Yellowstone will be immortalized in plastic Funko Pop! form!
Many die-hard fans of the series may now add classic moments starring their favorite cowboys and cowgirls to their collection.
Of course, even those who are not fans can still appreciate the sassiness of Beth Dutton with her power stance, John Dutton raising his cap, Jamie Dutton with his crossed arms, and Kayce Dutton with his cowboy intensity.
The day has finally come for everyone to enjoy these unique figures!
It's an exciting way to bring the show into your home and an excellent opportunity to get closer to experiencing the wilds of Montana.
Yellowstone: Rip Wheeler Funko Pop! Vinyl Figure
Yellowstone: Monica Dutton Funko Pop! Vinyl Figure
Yellowstone: Beth Dutton Funko Pop! Vinyl Figure
Yellowstone: Kayce Dutton Funko Pop! Vinyl Figure
Yellowstone: John Dutton Funko Pop! Vinyl Figure
Yellowstone Funko Pop! Vinyl Figures are now available for pre-order at the links below (click to jump!)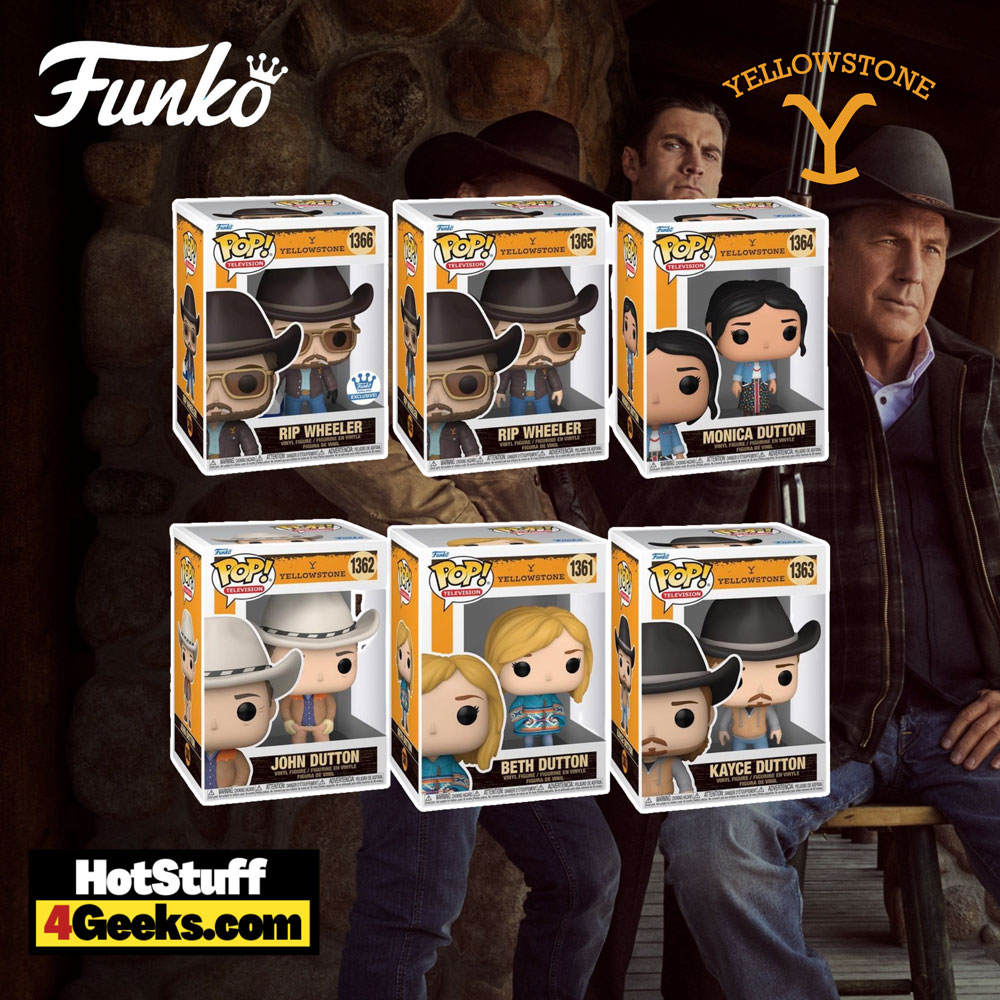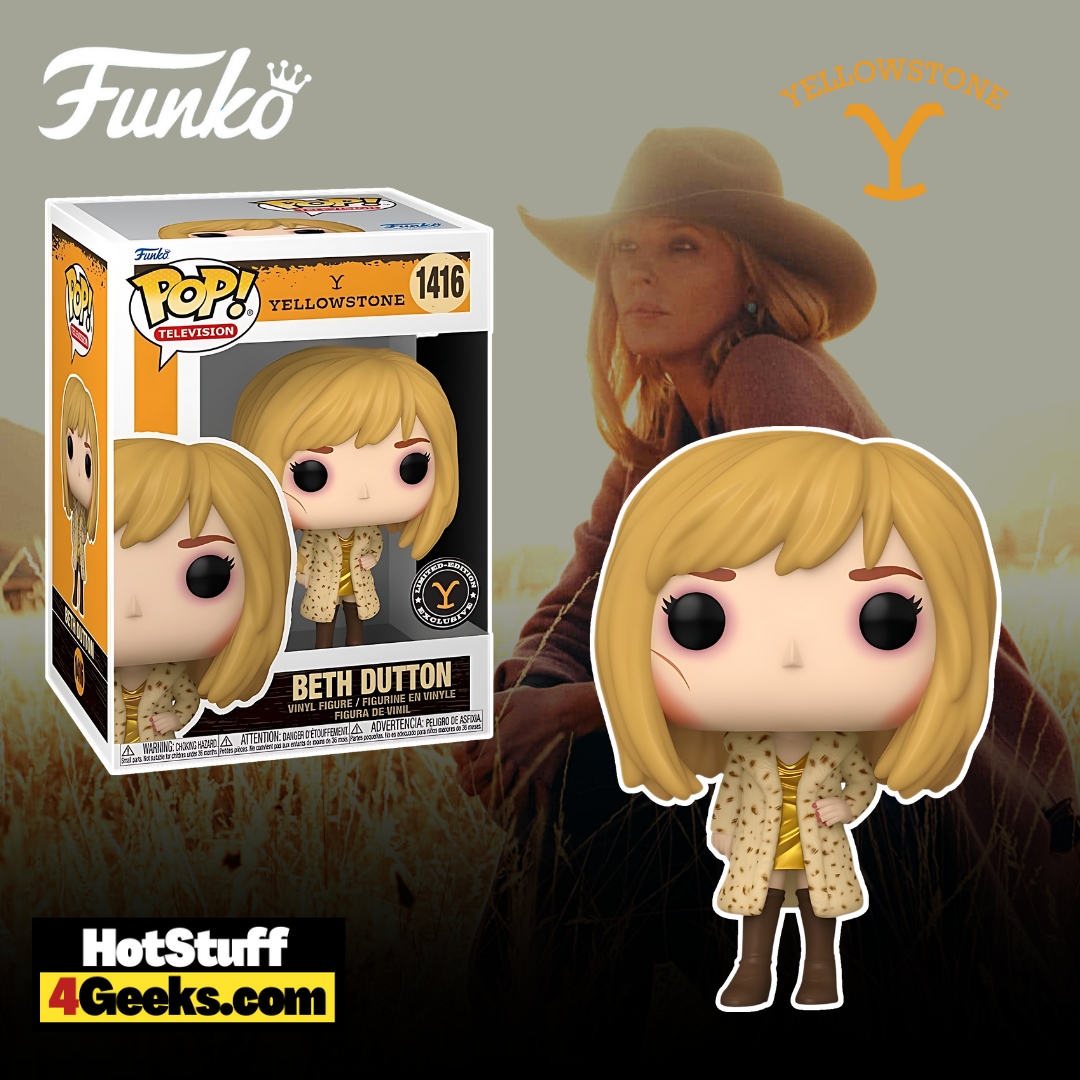 In the ever-evolving world of television, a show about a Montana ranch rarely seizes the spotlight and gallops its way into the hearts of millions.
Yet, Yellowstone has done just that, captivating audiences and spawning a franchise all its own.
I'll saddle up and dive into the secret sauce that transformed this seemingly humble series into a massive cable sensation and beyond.
At first glance, Yellowstone may seem like a simple story about a ranch, but it is so much more than that.
The series taps into the very essence of the American spirit, blending the timeless appeal of a Western with the intrigue and drama of a Shakespearean tragedy.
With themes of family, power, and loyalty woven throughout, it's no wonder viewers find themselves hooked on this riveting tale.
The show's creator, Taylor Sheridan, is no stranger to crafting gripping stories.
With a resume that includes films like Sicario and Hell or High Water, Sheridan has a knack for evoking the feel of '90s cinema – a time when movies were driven by stars and mid-budget productions catered to adult audiences.
With Yellowstone, he brings that same sensibility to the small screen, appealing to older viewers who crave the nostalgia of a bygone era.
The success of Yellowstone isn't only due to its engaging storylines and cinematic roots.
The show also benefits from a dedicated fan base of older viewers who still prefer watching television the traditional way – live.
Unlike many current hit series that split their audience between live broadcasts and streaming platforms, Yellowstone draws a significant portion of its viewers to Paramount Network for live viewing.
While live viewership significantly influences Yellowstone's success, the series has also found a second wind through streaming platforms.
When the first three seasons became available on Peacock, the show gained a massive following, with the season four premiere pulling in a whopping 12.7 million views.
This marked the most-watched cable season premiere since The Walking Dead in 2017, proving that streaming is indeed a vital component of the show's triumph.
As the popularity of Yellowstone continues to soar, the franchise has ventured into new territory with spin-off series that explore different generations of the Dutton family.
The prequel miniseries 1883, which delves into the family's origins, was a major success on Paramount+.
Spin-offs like 1932 and 6666 promise to further enrich the Yellowstone universe, proving there's more to this franchise than cowboy hats and cattle.
As an Amazon Associate I earn from qualifying purchases
Want more stuff like this?
Get the best viral stories straight into your inbox!
Don't worry, we don't spam