2023 NEW Yu-Gi-Oh: Cyber End Dragon 6-Inch Funko Pop!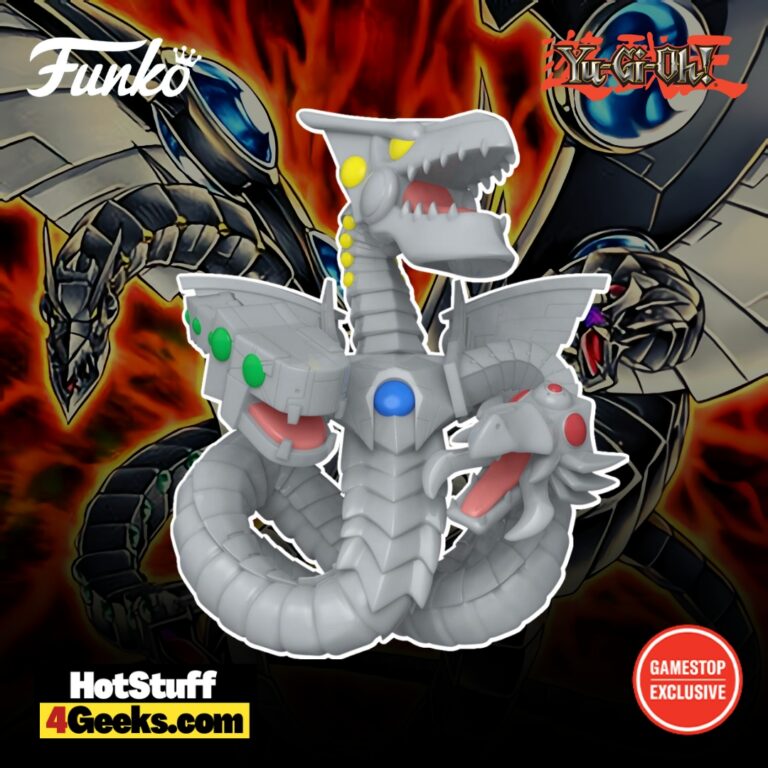 Get ready to elevate your Yu-Gi-Oh! fandom to the next level with the release of the Funko POP! Animation: Yu-Gi-Oh – Cyber End Dragon 6-Inch Super-Sized Funko Pop! Vinyl Figure – GameStop Exclusive. This isn't your ordinary Funko Pop; it's a tribute to one of the Duel Monsters universe's most iconic and formidable monsters.
To get your hands on this Pop Vinyl Figure at its release, be sure to check out the links I've provided below – click to jump or scroll to continue reading!
Cyber End Dragon Super-Sized Funko Pop: A Dueling Arena Game-Changer
Hold onto your Duel Disks! The anime world is abuzz with the news of the Cyber End Dragon 6-inch Super-Sized Funko Pop, exclusive to GameStop.
Now, we aren't talking about a typical Duel Monster card here. This is a behemoth of a collectible inspired directly from the Yu-Gi-Oh! universe where Cyber End Dragon often appears as a colossal force.
If you recall, this mechanized leviathan is a fusion monster that could obliterate opponents with its piercing laser cannons, an epitome of technological dread and raw power within the Duel Monsters card game.
In the lore-rich world of Yu-Gi-Oh!, the Cyber End Dragon isn't just another cog in the machine; it's a living emblem of strategic brilliance and calculated ferocity.
Whether you're a diehard duelist or an anime fan, having this Super-Sized Funko Pop in your collection signifies an unmistakable reverence for the tactical intricacies and emotional gravitas that Yu-Gi-Oh! offers.
Given its imposing stature and meticulous design, this Funko Pop isn't merely another figure on a shelf; it's a piece of the Yu-Gi-Oh! world materialized.
The GameStop Exclusive Cyber End Dragon 6-Inch Super-Sized Funko Pop! can be found for pre-order at the links below (click to jump!)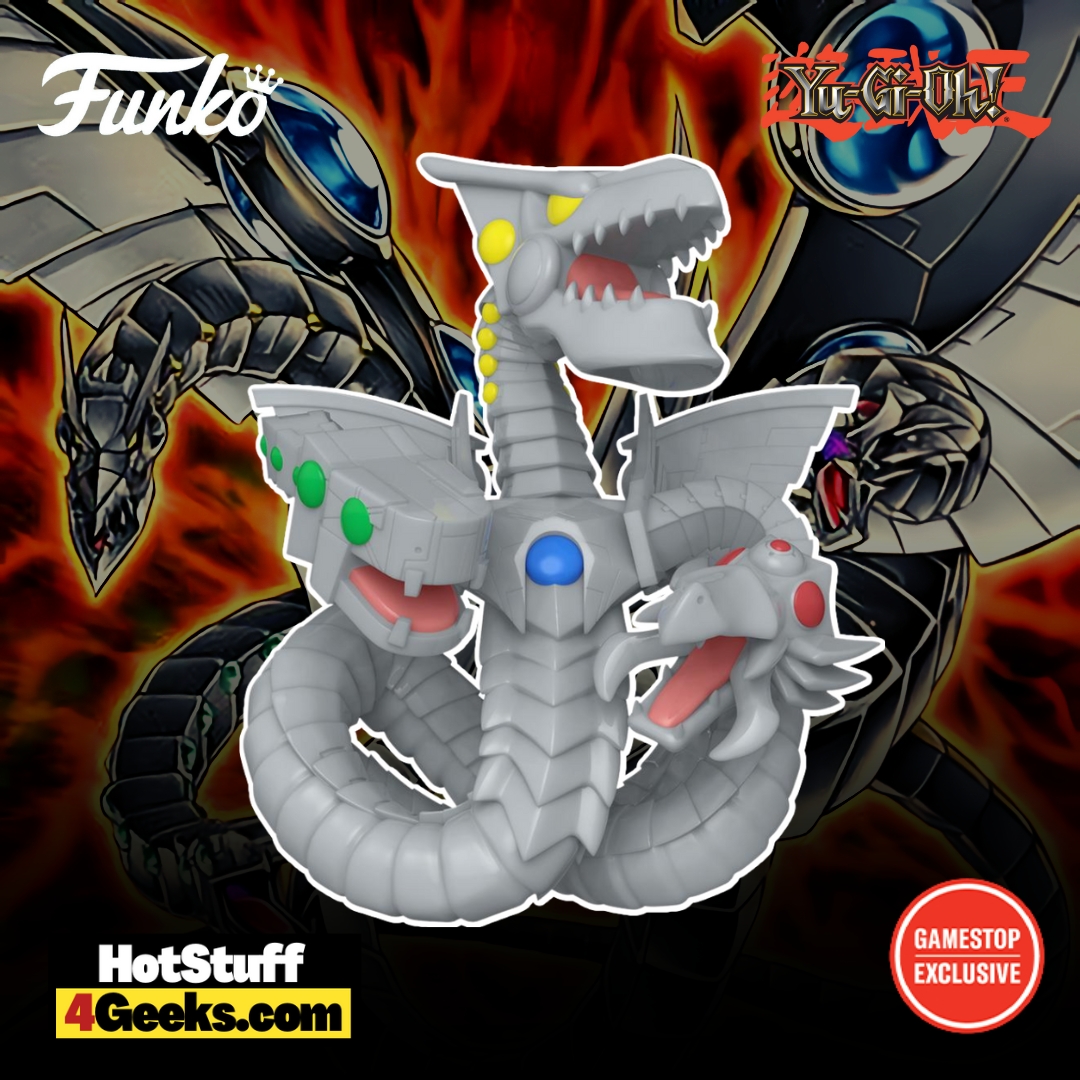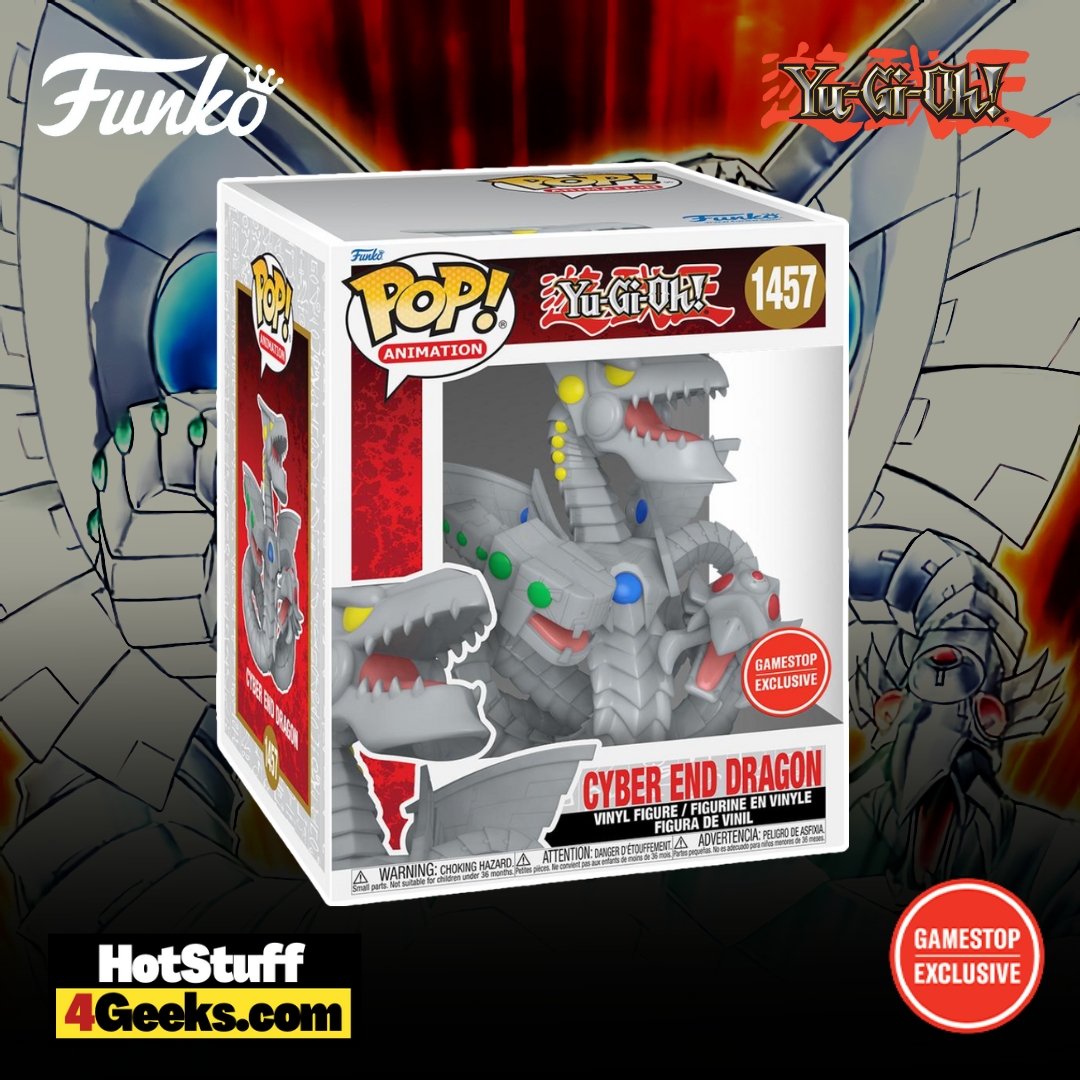 Delving into the Enigmatic World of Yu-Gi-Oh! — More Than Just a Card Game
If you think Yu-Gi-Oh! is merely a tale about a boy playing cards, think again.
Here, we explore the labyrinthine depths and multifaceted enigmas that make this franchise a timeless classic.
When Kazuki Takahashi first introduced Yu-Gi-Oh!, he bestowed upon us a sprawling universe that effortlessly wove together Egyptian mysticism, high-stakes gaming, and moral ambiguity.
On the surface, the story is of Yugi Mutou, a reticent young man who unearths the Millennium Puzzle, an ancient artifact.
This act inadvertently links his destiny with that of a Pharaoh besotted with games of chance.
What unfolds next are Shadow Games—duels that aren't merely about strategy or skill but delve into the very essence of human nature.
The duels take on ominous tones, revealing the innermost fears and intentions of those who dare to play.
And let's not forget the Penalty Game that awaits the unfortunate losers, a punitive act so diabolical it's best left unsaid.
But wait, there's more to peel back here. Yu-Gi-Oh! started its life intended as a horror manga.
While that dread-laced motif ultimately transmuted into the story we now recognize, strands of that initial, darker vision can still be seen—both in the narrative arcs and the monstrous designs of some Duel Monsters.
The anime, a cultural institution in its own right, kicked off two years after the manga's debut and has seen various incarnations. "Yu-Gi-Oh! Go Rush!!", the latest addition to this evergreen franchise, keeps the essence alive while introducing new layers to the saga.
The Yu-Gi-Oh! universe has seeped into our world most influentially through its trading card game.
Launched initially in Japan in 1999, the card game crossed over to North America a few years later, etching its legacy as a top-selling phenomenon.
Yet, the franchise continues to innovate, with adaptations like Yu-Gi-Oh!
Speed Duel and Rush Duel offer faster-paced alternatives for the adrenaline junkie.
While we're on the topic of legacy, one must acknowledge the contribution of Kazuki Takahashi, the mastermind behind this behemoth franchise.
His manga career dates back to the 1980s, but it was Yu-Gi-Oh! that catapulted him into global stardom.
Although not as universally acclaimed, his other works, such as "The Comiq," carry the same flair for convoluted plots and elaborate character development.
Tragically, the world lost this creative genius in a heroic but fatal attempt to save swimmers in distress.
His influence, however, endures as scores of fans across generations continue to find solace, excitement, and camaraderie in the world he created.
To summarize, Yu-Gi-Oh! is far from simplistic; it's a complex tapestry of themes, archetypes, and human emotions.
This is no mere child's play; it's a philosophical adventure where the stakes are as high as they can get.
And that's why it continues to capture imaginations around the world.
Funko POP! Animation: Yu-Gi-Oh – Cyber End Dragon 6-Inch Super-Sized Funko Pop! Vinyl Figure –  GameStop Exclusive
Available at:
Starting now, you can receive 10% off in-stock items with my special link at Entertainment Earth!
 Enjoy!
As an Amazon Associate I earn from qualifying purchases
Want more stuff like this?
Get the best viral stories straight into your inbox!
Don't worry, we don't spam