2023 Pokémon Funko Pops! Hottest Releases. Get Yours Now!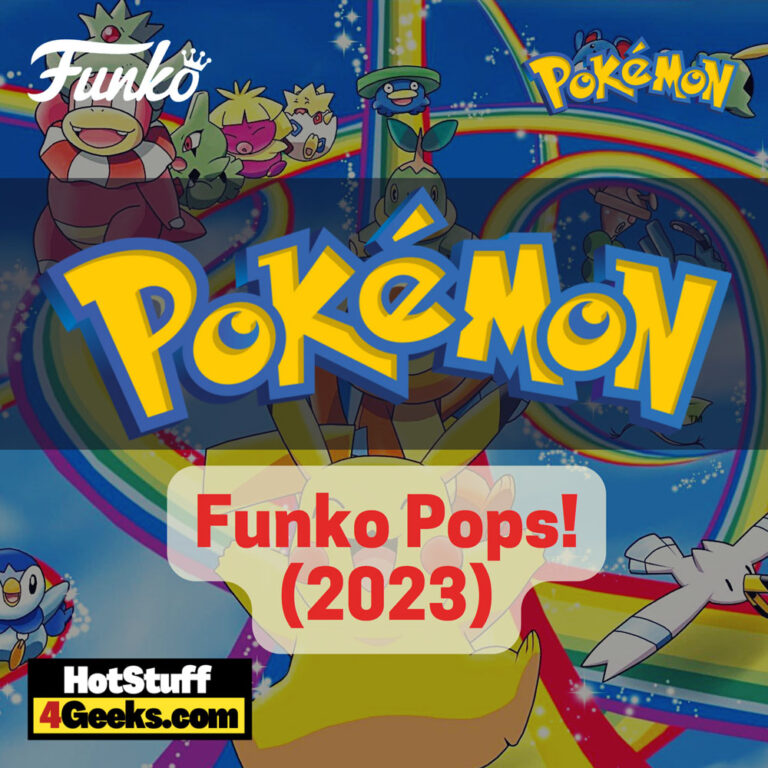 2023 has arrived, and with it comes the highly anticipated release of new Pokémon Funko Pop collectibles! Now, we all know how important it is to complete our collections – we can't expect to win if our Pokédex is incomplete – and this release provides us with an exciting opportunity to do just that.
The new Pokémon Funko Pops can be found for pre-order at the links below – click to jump or scroll to continue reading!
This release provides us with one heck of an exciting opportunity: not only are these collectibles super cute, but some special limited edition variants are also offered for the quickest at catching them.
It will take a lot of dedication and skill, so dig out those Poké balls and get ready to hunt!
And even more enticing?
Chances of acquiring a rare "shiny charm" figure – now that's something worth celebrating.
Since the line was first released in 2018, it has become one of the hottest trends around – proving that Pokémon fans really do stay loyal!
One thing's for sure… this particular hunt promises to be full of joyous surprises.
All aboard the hype train!
Presenting the 2023 Pokémon Funko Pop lineup:
Already released this year:
Pokémon: Glaceon Funko Pop! Vinyl Figure
Pokémon: Glaceon (Flocked) Funko Pop! Vinyl Figure – Hot Topic Exclusive
Pokémon: Glaceon Super-Sized Funko Pop! Vinyl Figure – Target Exclusive
Pokémon: Arcanine Funko Pop! Vinyl Figure
Pokémon: Scorbunny Funko Pop! Vinyl Figure
Pokémon: Pikachu Pearlescent Funko Pop! Vinyl Figure – Pokémon Center Exclusive
Coming Soon:
Pokémon: Aipom Funko Pop! Vinyl Figure
Pokémon: Aipom Flocked Funko Pop! Vinyl Figure – Specialty Series Exclusive
Pokémon: Sobble Funko Pop! Vinyl Figure
Pokémon: Umbreon Funko Pop! Vinyl Figure
Your favorite Pokémon Funko Pop! awaits you at the links below (click to jump!)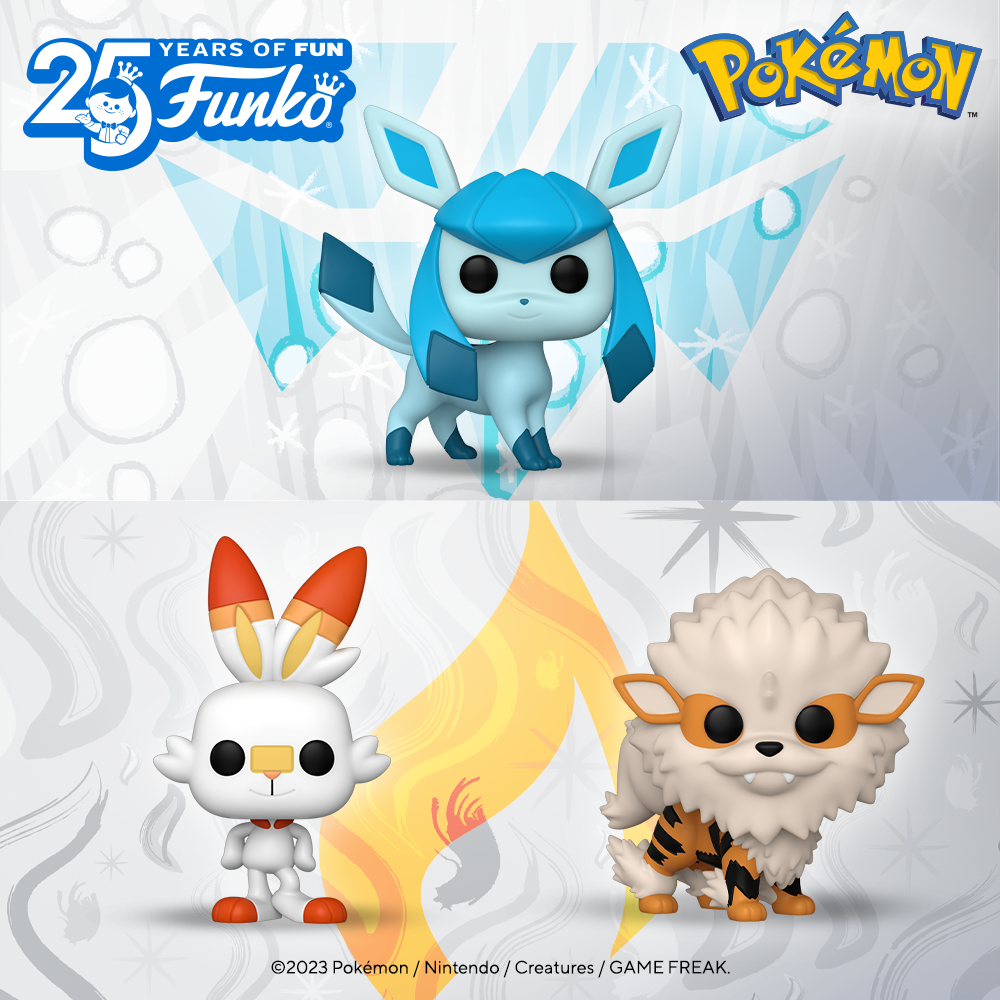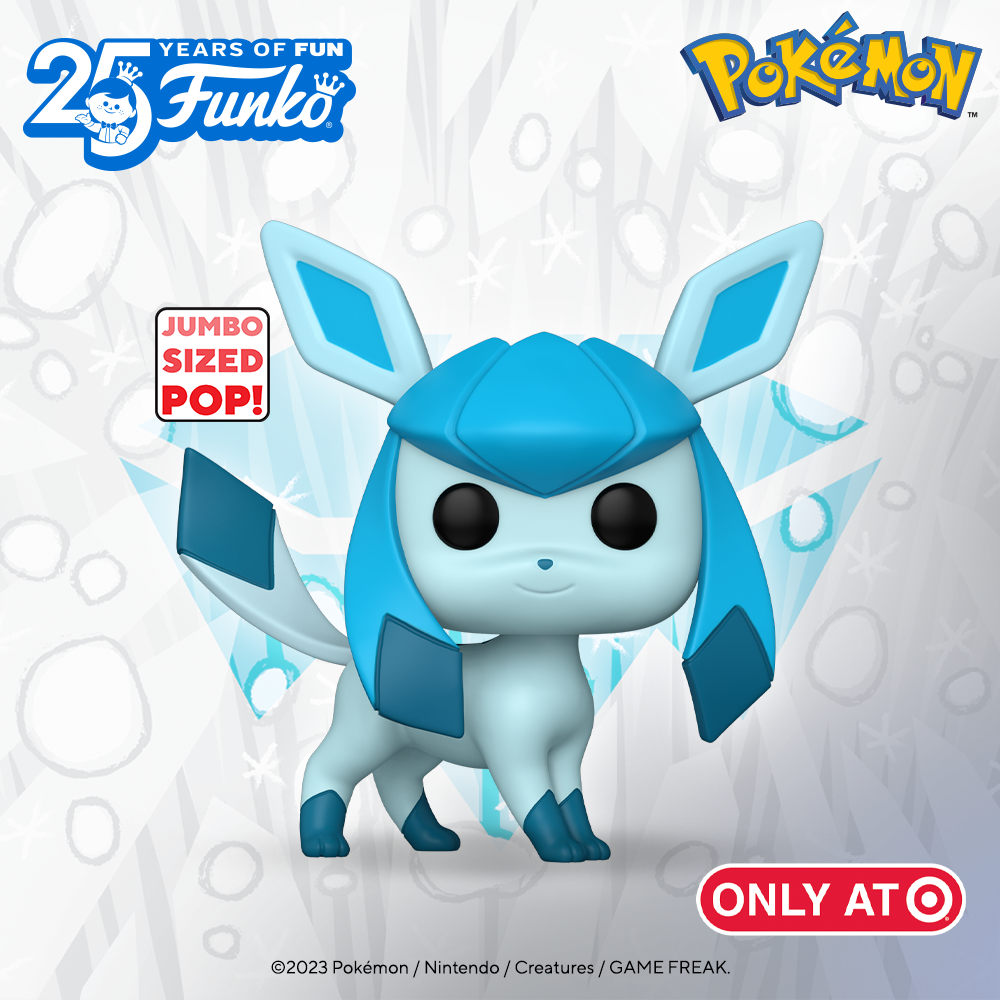 Ever since Poké-mania started taking over the world in the 1990s, you'd be hard-pressed to find an adult or child who isn't caught up in its charm.
With the dizzying array of captivating creatures and plenty of epic adventures, it's no wonder this powerhouse is still a household name even after all these years.
The legendary series keeps growing and growing – so how does Pokémon consistently capture our hearts?
Pokémon is truly the granddaddy of all fandoms.
Before Tumblrs, before memes, and even before the Internet, there was Pokémon.
Its enduring success full of twists and turns can be attributed to its ability to literally "evolve" with its fans, kind of like a parent that just wants to keep up with their ever-growing child!
From trading cards to films, the franchise spawned something for everyone back in the day – video games for the kids and collectible cards for the fanatics – and has somehow managed to capture our collective hearts still decades later.
With such a rich heritage and abundant source material, it's no wonder why this particular fandom continues to reign supreme!
Pokémon GO's overnight success sent shockwaves through the entire Pokémon community and beyond, offering a totally reimagined, wild, and wacky take on the franchise.
Suddenly, trainers around the world were out searching their local parks and streets, going on an augmented reality adventure that felt like something straight out of a dream.
It was exhilarating – an absolute blast!
All of the sudden, virtual exploration became a bonding experience.
Who knew an app could be so fun?
Now that's what I call quite a revolutionary revolution!
Through the generations, its ability to endure and grow is undeniable, offering something for any age Pokéfan.
Whether you've been with it since the first game's launch or have recently joined in on the hype, one thing's for sure: there's never a dull moment in the world of Pokémon!
From captivating characters to immersive storylines that span media formats, this electrifying franchise is a testament to time-defying adventure and affection.
So if you're ready for an epic journey regardless of the generation gap, tap into your inner 'Pokémaster—the adventure never ends; just remember, Gotta catch 'em all!
Starting now, you can receive 10% off in-stock items with my special link at Entertainment Earth!
 Enjoy!
As an Amazon Associate I earn from qualifying purchases
Want more stuff like this?
Get the best viral stories straight into your inbox!
Don't worry, we don't spam