2023 The Avengers 60 Years Funko Pop! & Pin (Complete List)
Funko Pop! & Pin: The Avengers: Earth's Mightiest Heroes – 60th Anniversary Funko Pop! and Pin Vinyl Figures 2023
Available at:
In 2023, Marvel's Avengers celebrates its 60th anniversary in style, introducing the new limited-edition Funko Pop! & Pin set.
This exclusive Amazon release will feature all the classic comic book heroes – Iron Man, Thor, Captain America, Hulk, Black Widow, and Black Panther – plus a few special bonuses: an iconic set of pins with artwork from some of the most beloved original issues.
The Funko Pop! figures show off each hero's classic details with a touch of nostalgic flare, commemorating this once-in-a-lifetime celebration in true Avenger style.
Of course, this set is bound to make quite a bang for fans of Marvel's storied past!
Here's the list for The Avengers: Earth's Mightiest Heroes – 60th Anniversary Funko Pops! release (Amazon exclusives):
Avengers 60th Anniversary Funko Pop! Pins can be found at the links below (click to jump!)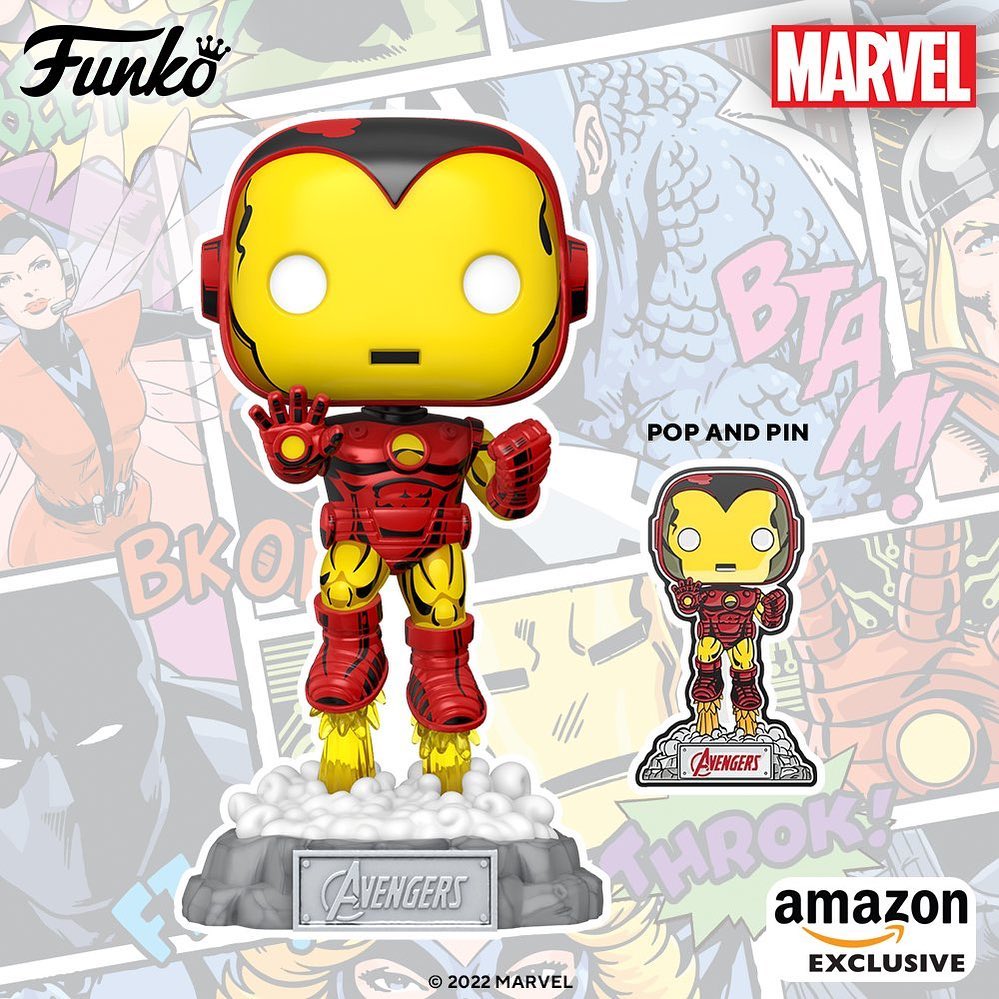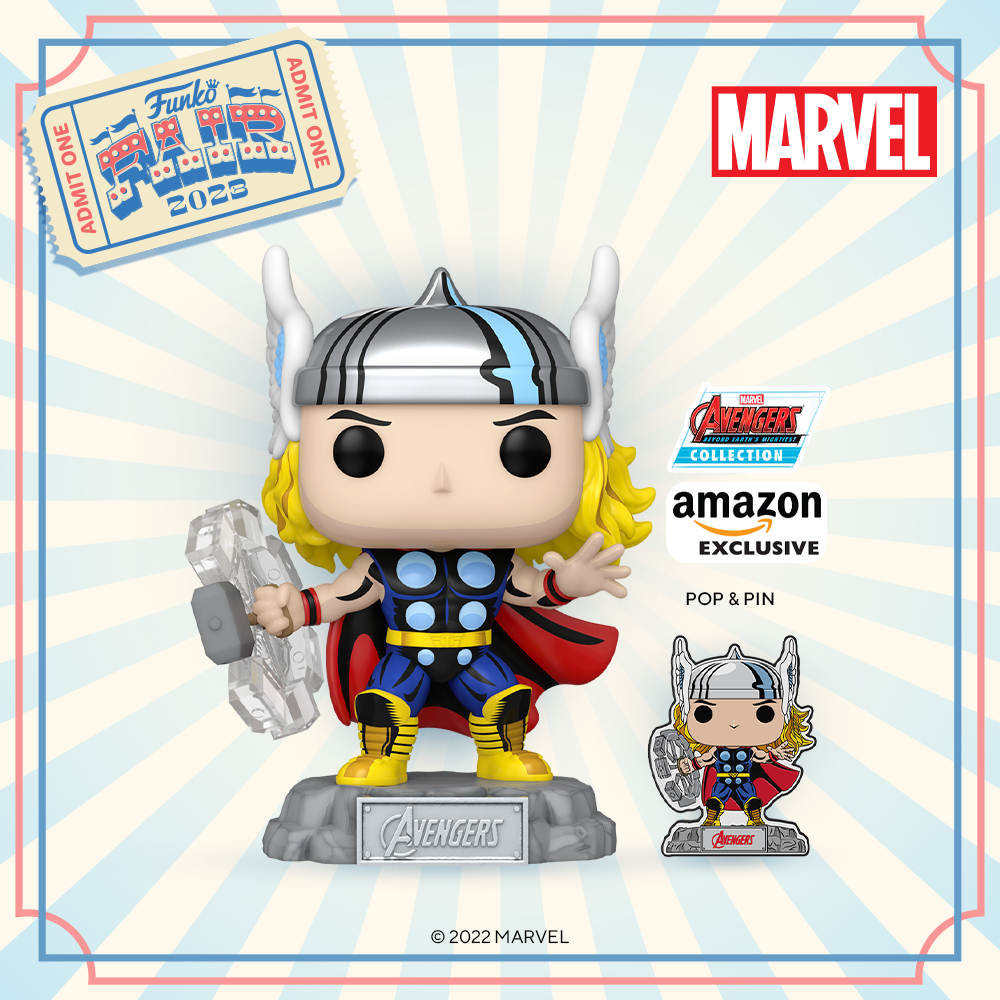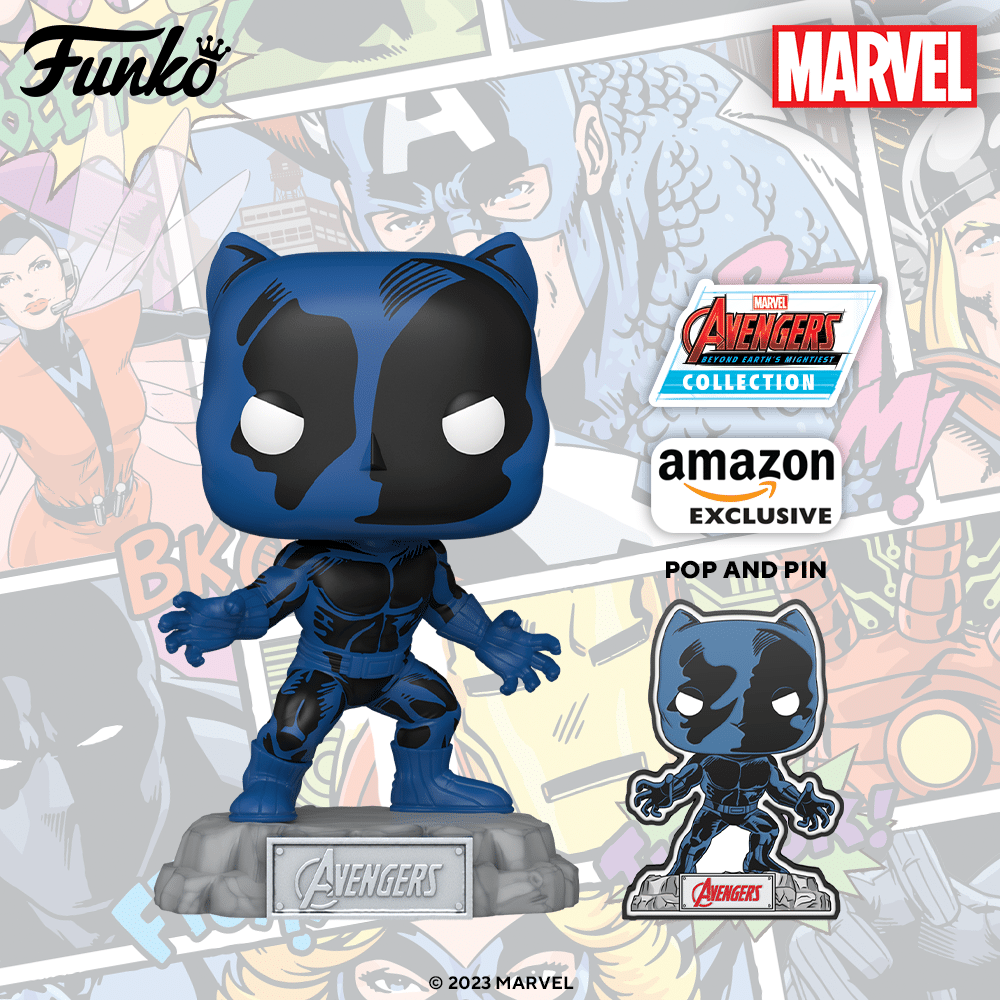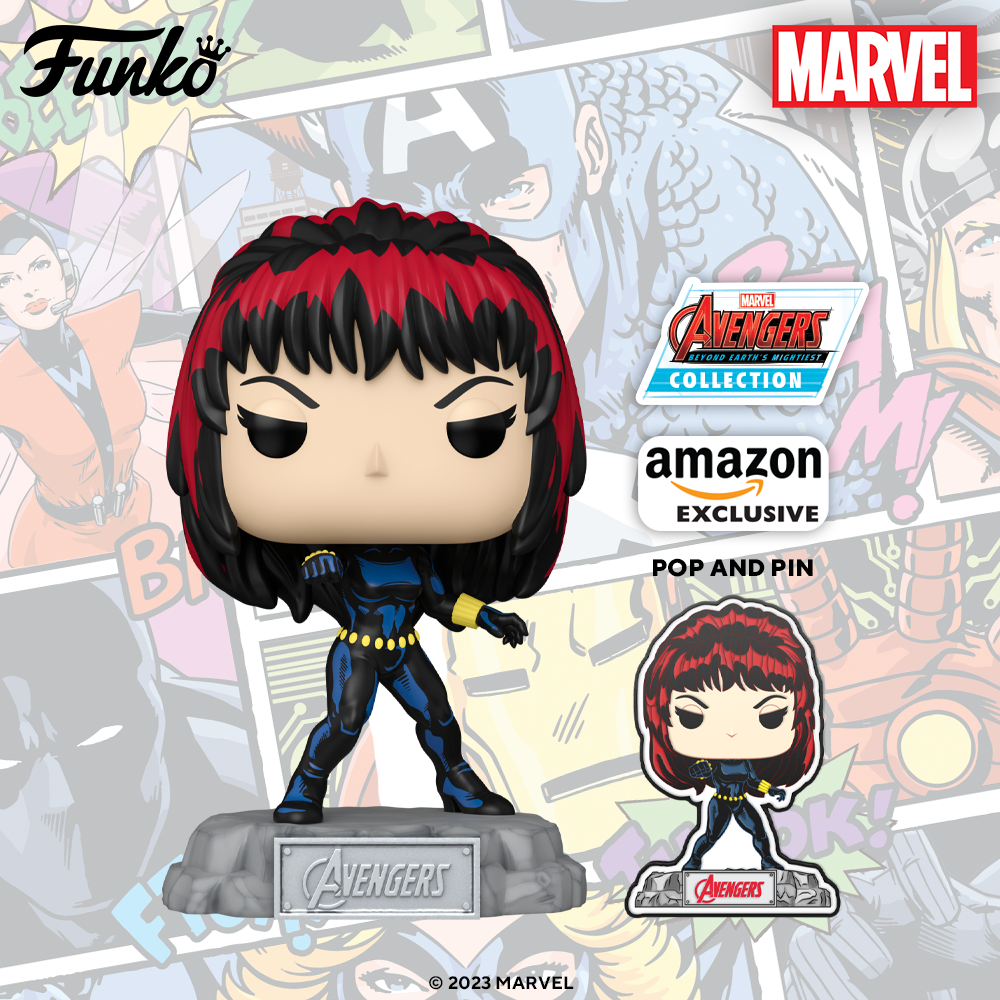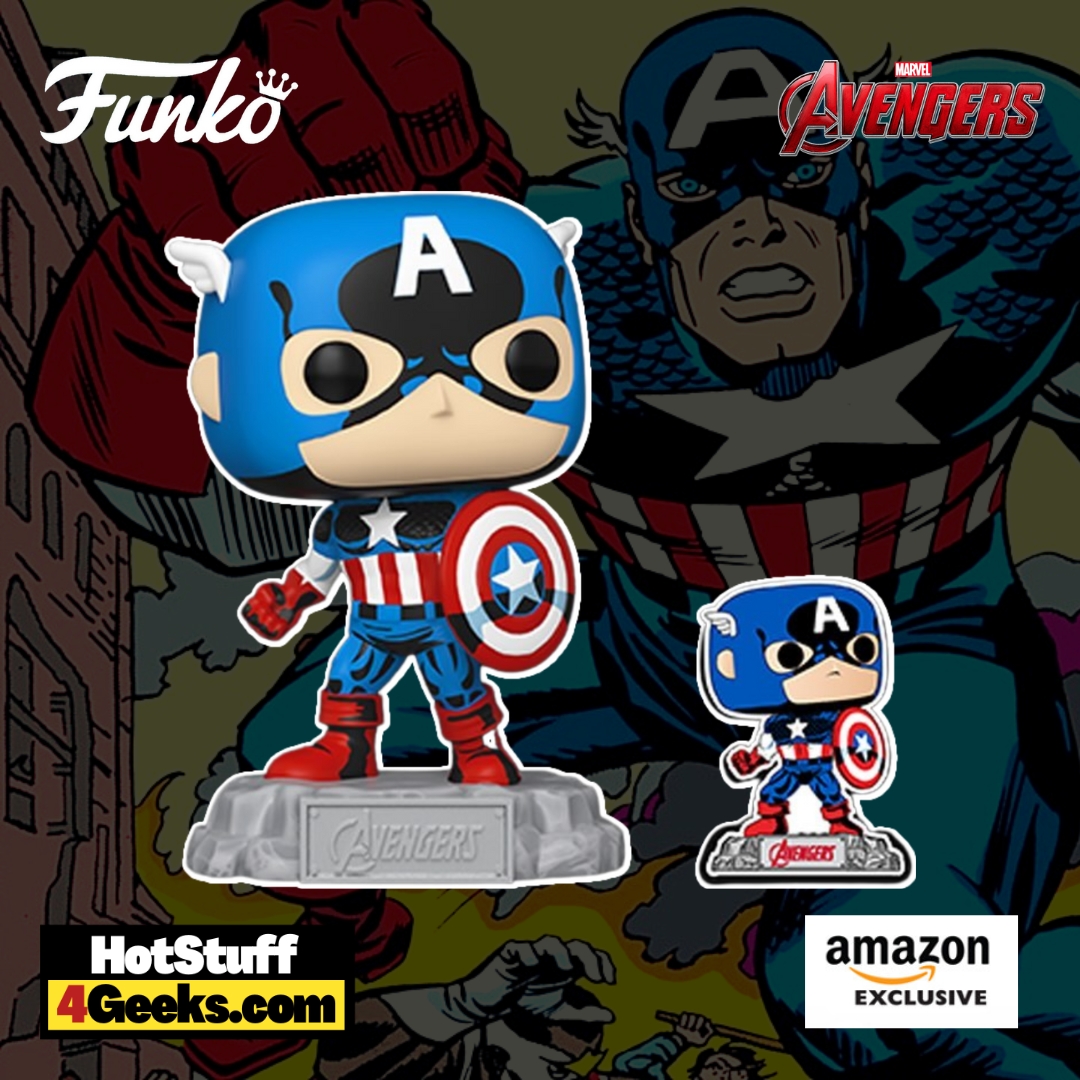 The Avengers: Earth's Mightiest Heroes are celebrating their 60th anniversary this year – surely that has to be some kind of a record.
Many have praised the team for outliving all their other Superhero group peers.
Some even suggest it could be down to their strange combination of strong-headed characters and closely-knit battles against evil forces.
Still, the truth is far simpler than that – they just outlived everyone else.
What started as a ragtag team of individuals trying to save the world from disaster has become a globally recognized force for good celebrated by millions worldwide.
Here's to the incredible legacy they have built up over the years!
Who can forget Iron Man, Captain America, Thor, and all their incredible battles?
From taking on Loki in Asgard to stopping evil robots from conquering the world, no mission was too big or too small for them.
They were our collective superheroes, saving us from inevitable disasters on a weekly basis.
In short, raising their hands and saying "Avengers Assemble!" has been a fantastic journey filled with laughter, drama, and thrilling adventures that nobody will ever forget.
Fans of all ages can get excited about this new Amazon-exclusive vinyl figure set featuring some of Earth's Mightiest Heroes as they embark on yet another adventure together.
It's sure to bring out the inner comic book geek in any true Avenger fan!
Don't miss out on your chance to join the celebration while supplies last; it'll be gone before you know it!
As an Amazon Associate I earn from qualifying purchases
Funko Pop! & Pin: The Avengers: Earth's Mightiest Heroes – 60th Anniversary Funko Pop! and Pin Vinyl Figures 2023
Available at:
Want more stuff like this?
Get the best viral stories straight into your inbox!
Don't worry, we don't spam