3 NEW Genshin Impact Funko Pops Are Finally Here!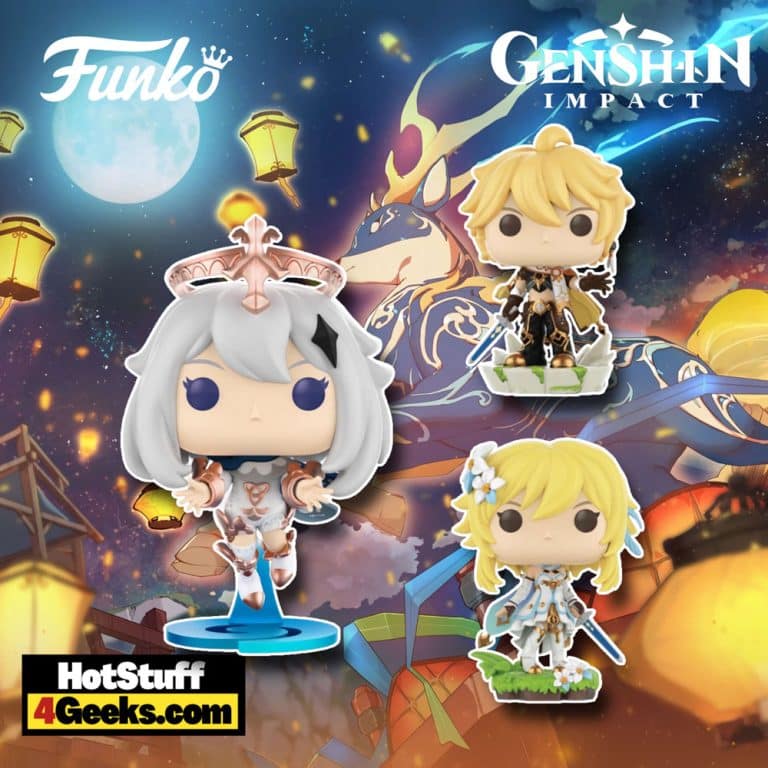 New Genshin Impact Funko pops were unveiled today! They have finally moved from fan-made artist mock-ups that were floating around the web to the real thing! (Available below – click to jump!)
Released in 2020, Genshin Impact is one of the most successful games of the current generation, and the reasons for this are several: engaging narrative, good gameplay mechanics, many characters, the possibility of playing online, and free gameplay, among others.
Here are the three Pop figures in the Genshin Impact lineup revealed today:
Funko Pop! Games: Genshin Impact – Paimon Funko Pop! Vinyl Figure
Funko Pop! Games: Genshin Impact – Aether Funko Pop! Vinyl Figure
Funko Pop! Games: Genshin Impact – Lumine Funko Pop! Vinyl Figure
Genshin Impact Funko Pops are now available for pre-order at the links below (click to jump!) They're expected to be released in August 2022.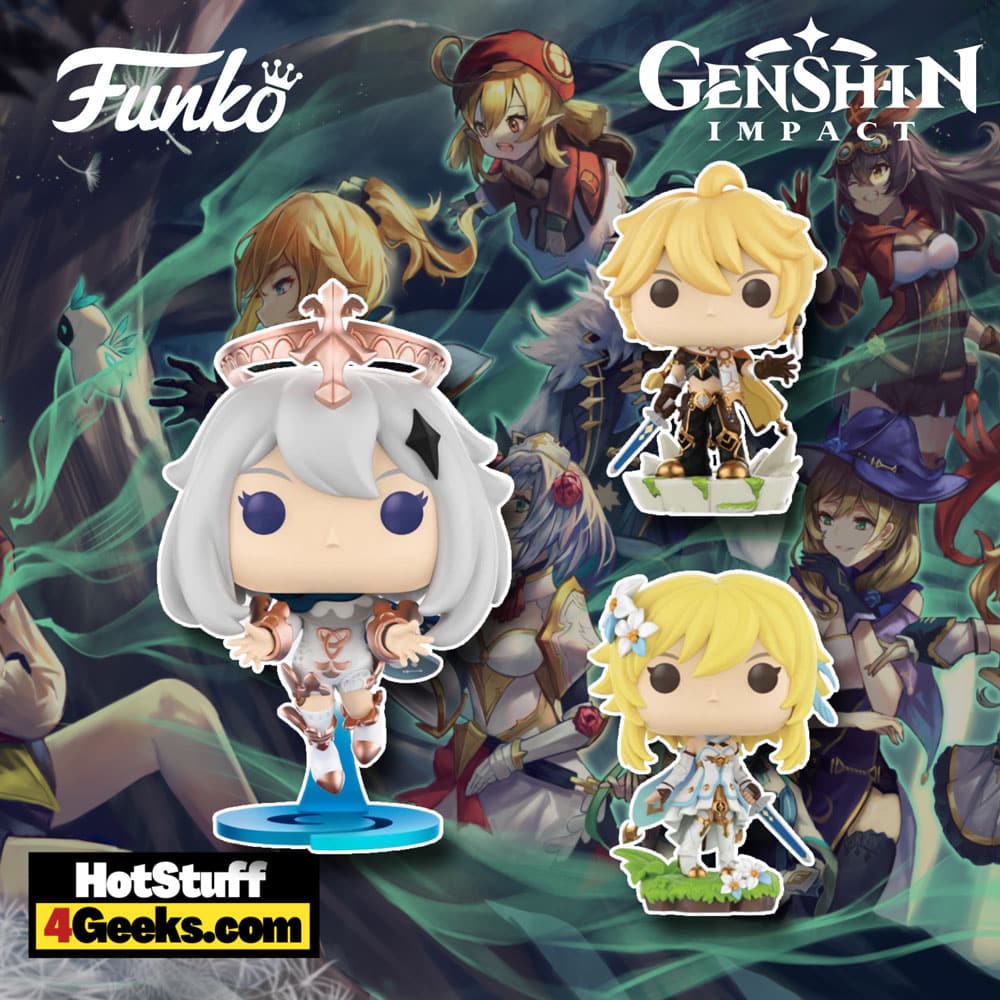 Genshin Impact is an open-world action RPG in which players take control of the mysterious "Traveler" who is transported into the unknown world of Teyvat and must find his twin brother, who has disappeared in the process.
It is a game focused on the main campaign, and the player can switch freely between the characters in the group. However, it is possible to team up with three other friends to play cooperatively to explore the scenery and accomplish tasks.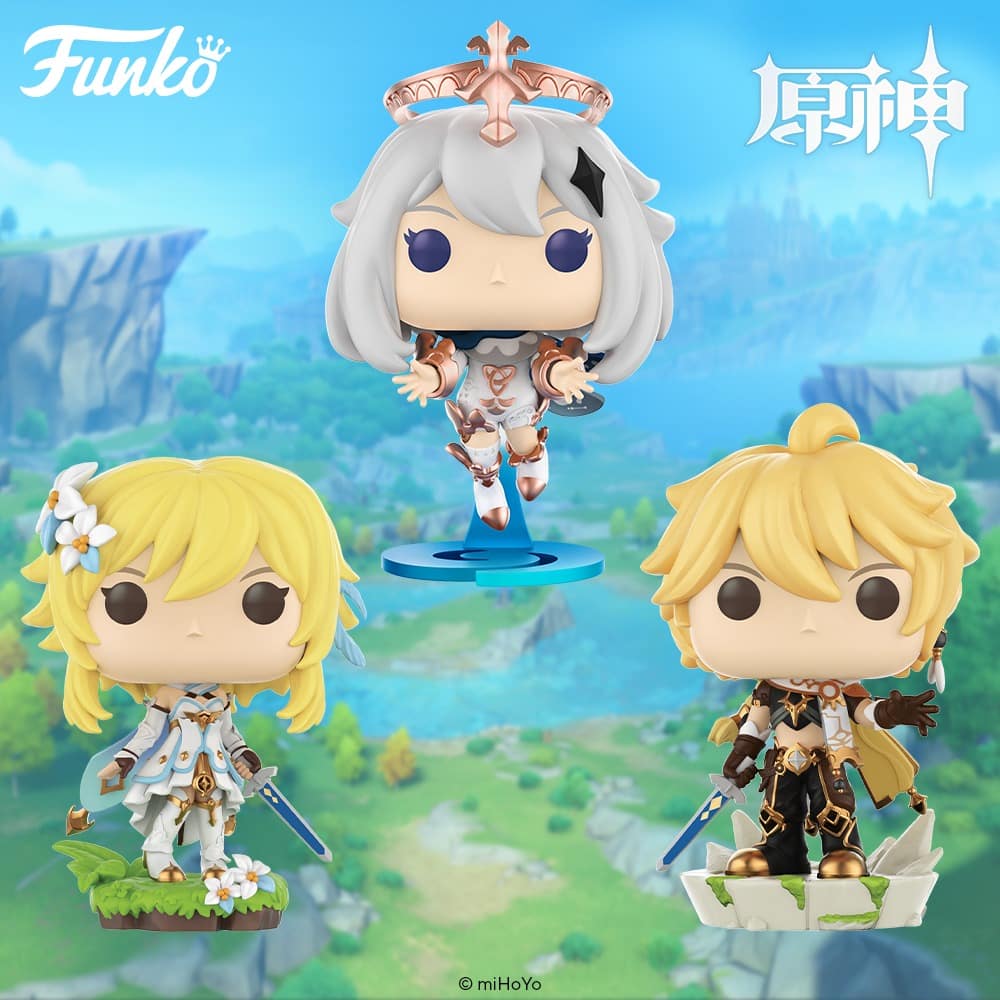 It is possible to fly, swim, climb mountains, and traverse unexplored paths in Teyvat. The idea is that your world will instill curiosity and hold surprises all the time.
Besides encountering many different enemies and confronting bosses, you will also have to solve puzzles, unlock new attacks, and find resources to make your character more powerful.
Starting now, you can receive 10% off in-stock items and free shipping on $39+ orders with my special link at Entertainment Earth!
You can also use CODE: 4geeks anytime. Enjoy!
As an Amazon Associate I earn from qualifying purchases
Want more stuff like this?
Get the best viral stories straight into your inbox!
Don't worry, we don't spam