4 NEW Pokemon Funko Pops Just Landed at Funko Fair 2022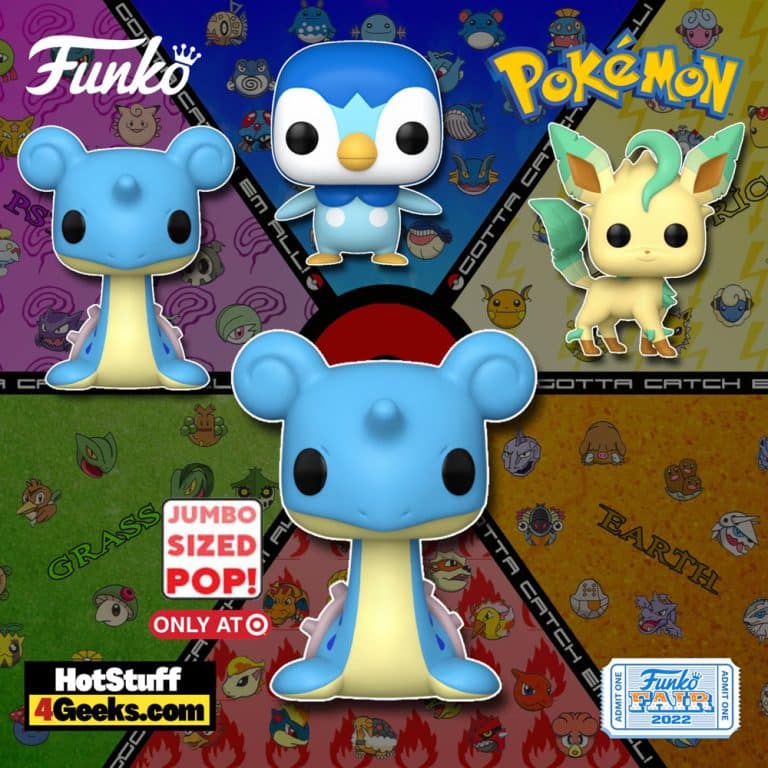 Don't look now, but a new wave of Pokemon Funko Pop figures has just been revealed at Funko Fair 2022. With Funko's upcoming release of its tenth wave of Pokémon figures, your chances to catch 'em all is expanding with the addition of three new characters (Available for order – click to jump!):
Funko Pop! Games: Pokemon – Piplup Funko Pop! Vinyl Figure
Funko Pop! Games: Pokemon – Lapras Funko Pop! Vinyl Figure
Funko Pop! Games: Pokemon – Leafeon Funko Pop! Vinyl Figure
Funko Pop! Games: Pokemon – Lapras 10-inch Super Sized Funko Pop! Vinyl Figure – Target Exclusive
Now that you're practically a Pokémon master, it is time to look into the world of Pokémon to see which pop figure you will catch for yourself or your loved ones. It might not be quite the same as catching a truly rare Pokémon friend, but it will help capture some smiles!
Pokemon Funko Pop! figures from Funko Fair 2022 are now available for order at the links below (click to jump!)
In more than two decades, Nintendo's collectible monster series has sold a lot and is one of the most iconic cases of a game transcending the boundaries of its medium and becoming one of the pop culture icons.
To begin with, Pokémon would never have been what it was without the device it was developed for. Nintendo's handheld was the perfect habitat for the franchise.
Its ease of transportation and the Link Cable, which allowed for monster exchanges and battles between players-two features that made the game one of the most social of its time.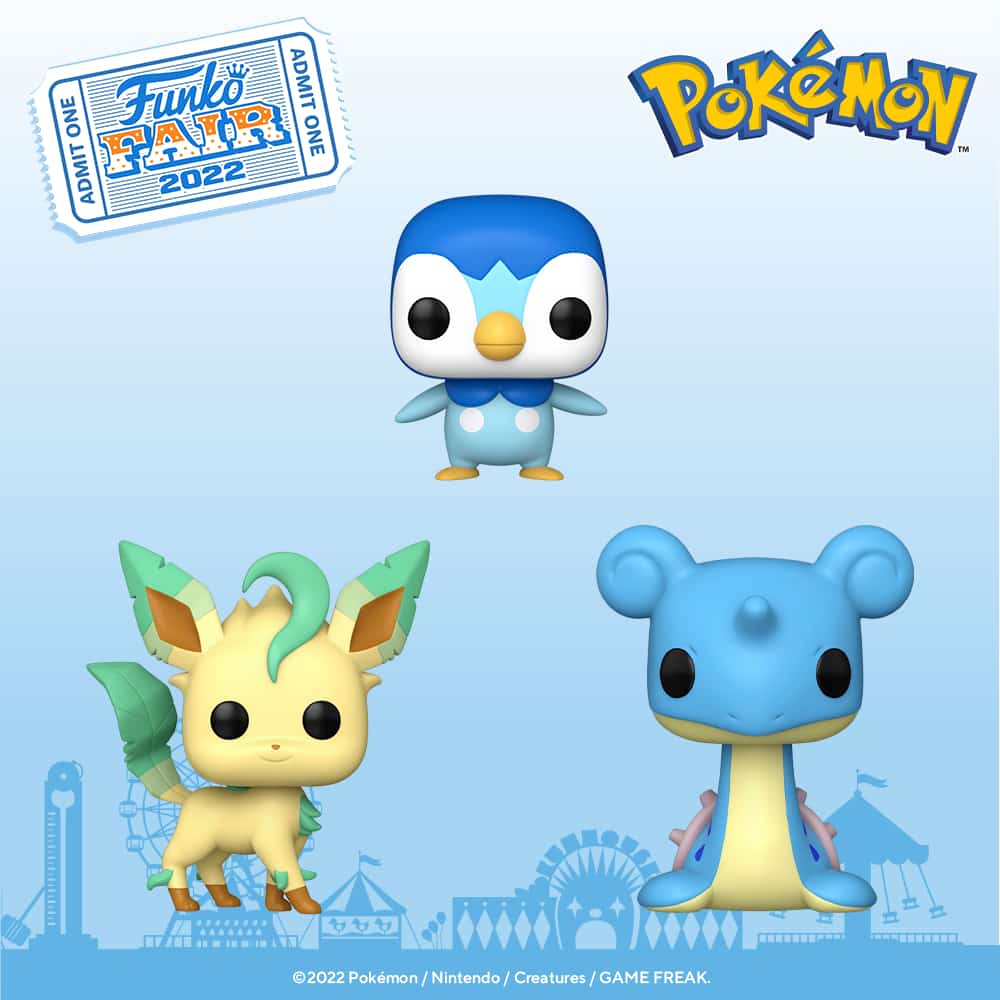 Pokémon knows how to appeal to our collector instinct like a few others, with the mission of catching all the little monsters as the game's primary goal since the beginning.
As if the collectible appeal were not enough, Nintendo got it right with charismatic and striking visuals on several of its pokémons. Not only did we get the urge to catch them all, but we quickly picked our favorites.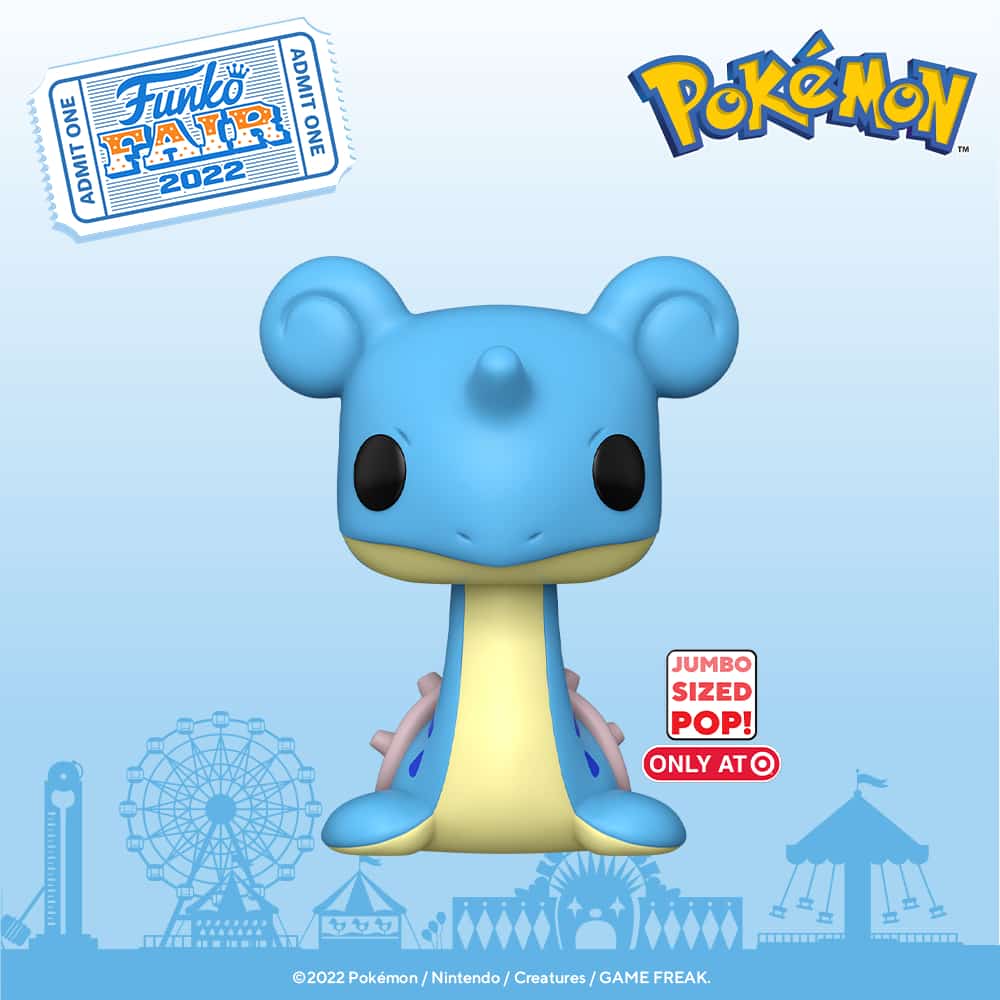 Another masterstroke of Pokémon is introducing the concept of species evolution as a mechanic for level progression. As your monster gets more robust, it becomes more threatening (in most cases) and learns more powerful techniques.
Although the Pokémons game is a complete product by itself, the absolute success came after the appearance of the anime, which knew how to translate this spirit of the collection, competition, and creation of games and catapulted the fame of the brand to the whole world.
As an Amazon Associate I earn from qualifying purchases
Want more stuff like this?
Get the best viral stories straight into your inbox!
Don't worry, we don't spam