4 NEW Apex Legends Funko Pops! – Funko Fair 2022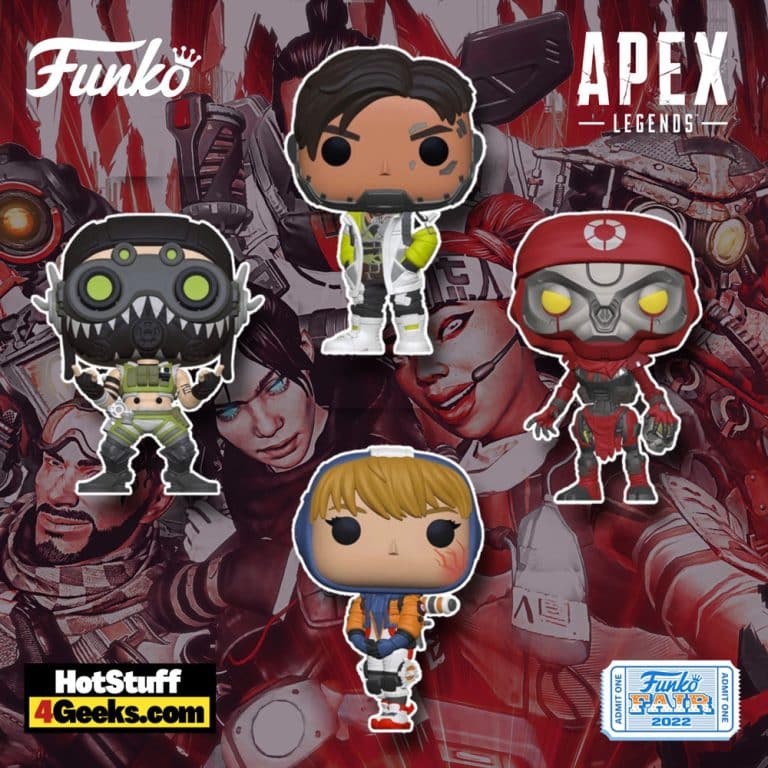 Funko pops are always great, and they are even better when they are from a great game like Apex Legends! Funko has announced today in Funko Fair 2022 that they will be dropping a new wave of Apex Legends Funko Pops as new additions to the Funko Pop Game line.
Apex Legends quickly gained a unique foothold and overgrew in popularity, amassing 25 million registered players in one week and surpassing the 100 million mark in time for its second anniversary.
Now Apex Legends is turning three years old with a new wave of Funko Pops. Leap into battle with your favorite Apex Legends warriors at your side:
Funko Pop! Games: Apex Legends – Crypto Funko Pop! Vinyl Figure
Funko Pop! Games: Apex Legends – Octane Funko Pop! Vinyl Figure
Funko Pop! Games: Apex Legends – Revenant Funko Pop! Vinyl Figure
Funko Pop! Games: Apex Legends – Wattson Funko Pop! Vinyl Figure
Apex Legends Funko Pops are now available for order at the links below (click to jump!)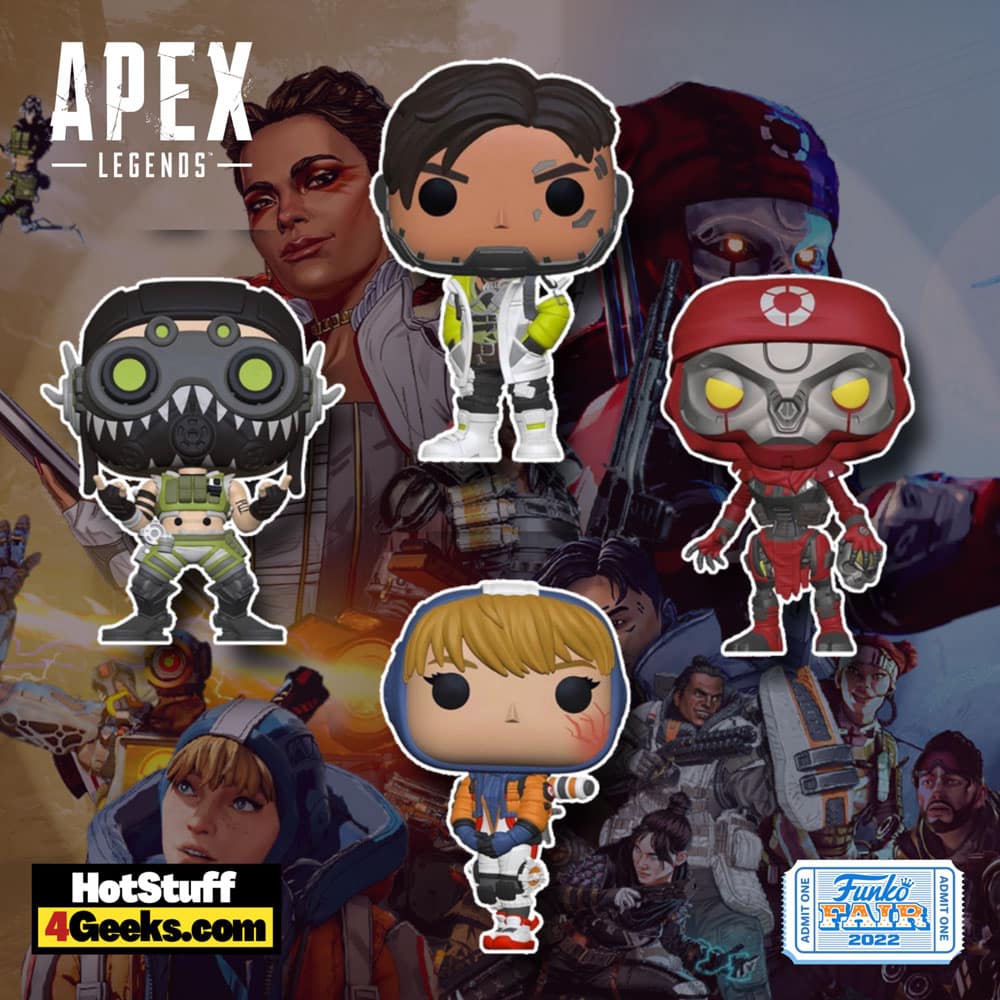 Apex Legends is a free Battle Royale-style first-person shooter game that is available for download on PC, Xbox, PlayStation, and Switch.
Sixty players are dropped into a battlefield where they need to search for weapons, loot, and ammo while fighting other players.
An increasingly smaller ring pushes players closer and closer until only a handful remain and a single team becomes the winner.
Apex Legends is set 30 years after Titanfall 2.
It takes place in a place called the Outlands, where humans and robots are forced to fight for victory in the Apex Games.
Twenty squads of three players are fighting in a furious battle for survival. This battle takes place on several maps – Kings Canyon, Olympus, and World Edge.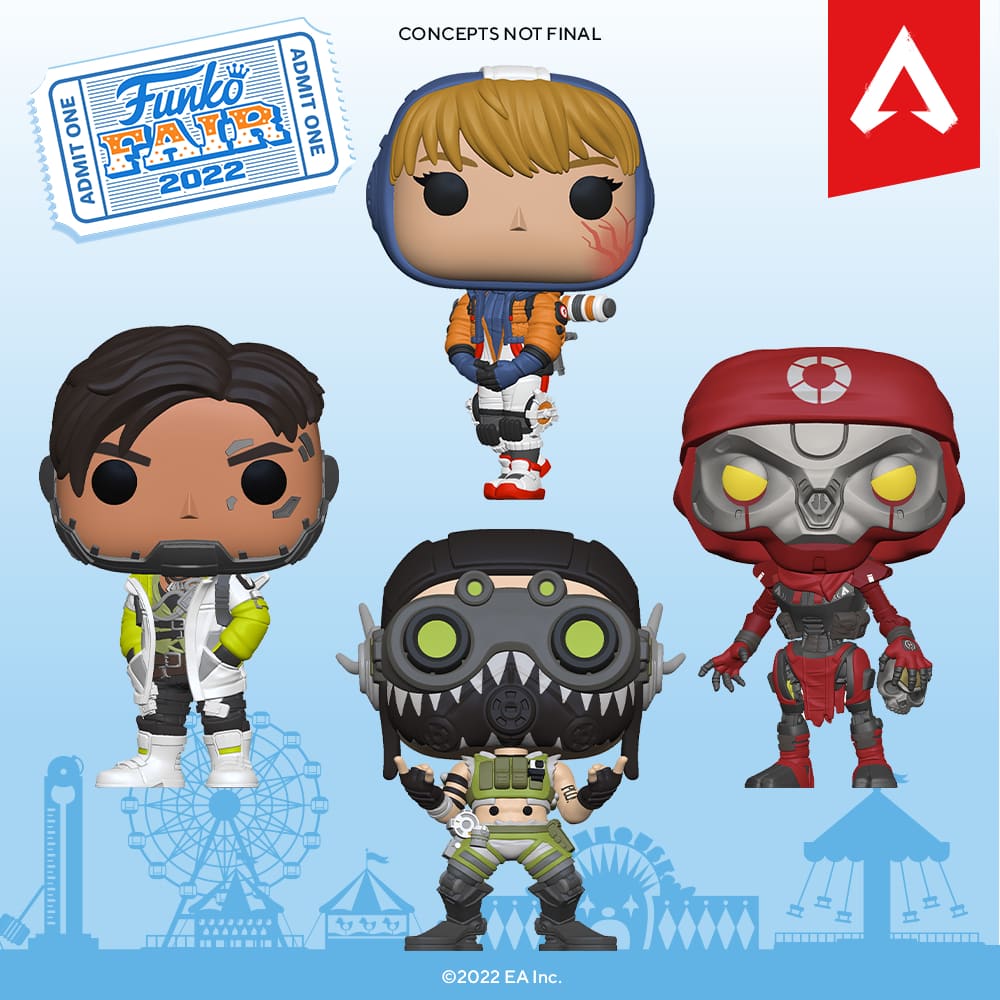 Apex Legends is not Titanfall 3, so don't expect mech suits, wall-running, double-jumping, or other similar mechanics.
However, it is fast-paced gameplay, including sliding across the ground or down hillsides.
The 12th season of Apex Legends, called "Rebellion," was released on February 8.
The season features the debut of new legend Mad Maggie, known for being "ruthless, fearless and her punk-rock look," and is the "meanest crazy woman in the Outlands.
The publisher shared a trailer with a short story to introduce the unique personality in a trial scene.
The new season of the free-to-play battle royale also includes "Control" mode, a 9v9 experience to conquer map points with infinite rebirths.
Starting now, you can receive 10% off in-stock items with my special link at Entertainment Earth!
 Enjoy!
As an Amazon Associate I earn from qualifying purchases
Want more stuff like this?
Get the best viral stories straight into your inbox!
Don't worry, we don't spam