All The Broadway: Hamilton Funko Pops Unveiled in 2022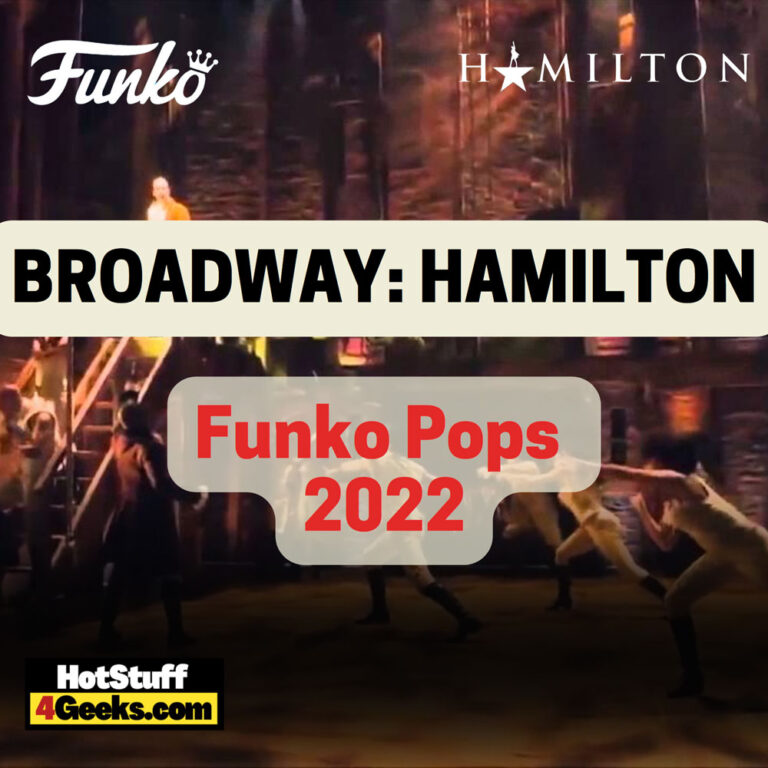 Begin (or expand) your Hamilton-inspired Funko collection with the new Hamilton Funko Pops!
The pop figures are now available for pre-order at the links below – click to jump or scroll to continue reading!
The perfect way to celebrate the musical that brought everyone's attention to one of the most influential founding fathers.
Who could refuse an opportunity to get their hands on these tiny versions of Alexander, Eliza, and other historical figures in all their Funko Pop glory?
Don't think too hard about it. Just "Wait For It," and you'll have yourself a perfect Hamilton-inspired Funko souvenir.
Latest releases:
Alexander Hamilton Funko Pop! Vinyl Figure – Target Exclusive
Laurens and Mulligan 2-pack Funko Pop! Vinyl Figures – Specialty Series Exclusive
Eliza and Angelica 2-pack Funko Pop! Vinyl Figures – Specialty Series Exclusive
Released earlier:
James Madison Funko Pop! Vinyl Figure
Alexander Hamilton (Act 2) Funko Pop! Vinyl Figure
King George Funko Pop! Vinyl Figure
Thomas Jefferson Funko Pop! Vinyl Figure
"Hamilton" premiered on Broadway in 2015 and dramatized the life of American founding father, Alexander Hamilton. The musical follows from his arrival in New York in the American Revolutionary War's early days to his duel with Aaron Burr in 1804.
The show stood out by featuring a unique and modern combination of hip-hop, R&B, and soul — there is almost no dialogue in the piece, only songs from beginning to end.
The Broadway – Hamilton Funko Pop! Vinyl Figures (2022) are now available for pre-order at the links below (click to jump!)
On a February night in 2015, 299 people packed the small Newman Room at The Public Theater in New York City to see a new musical called "Hamilton."
Far from the big Broadway theaters, the work premiered in Off-Broadway, the small rooms with a capacity below 500 spectators. Few realized that they had witnessed a milestone in pop culture history by the show's end.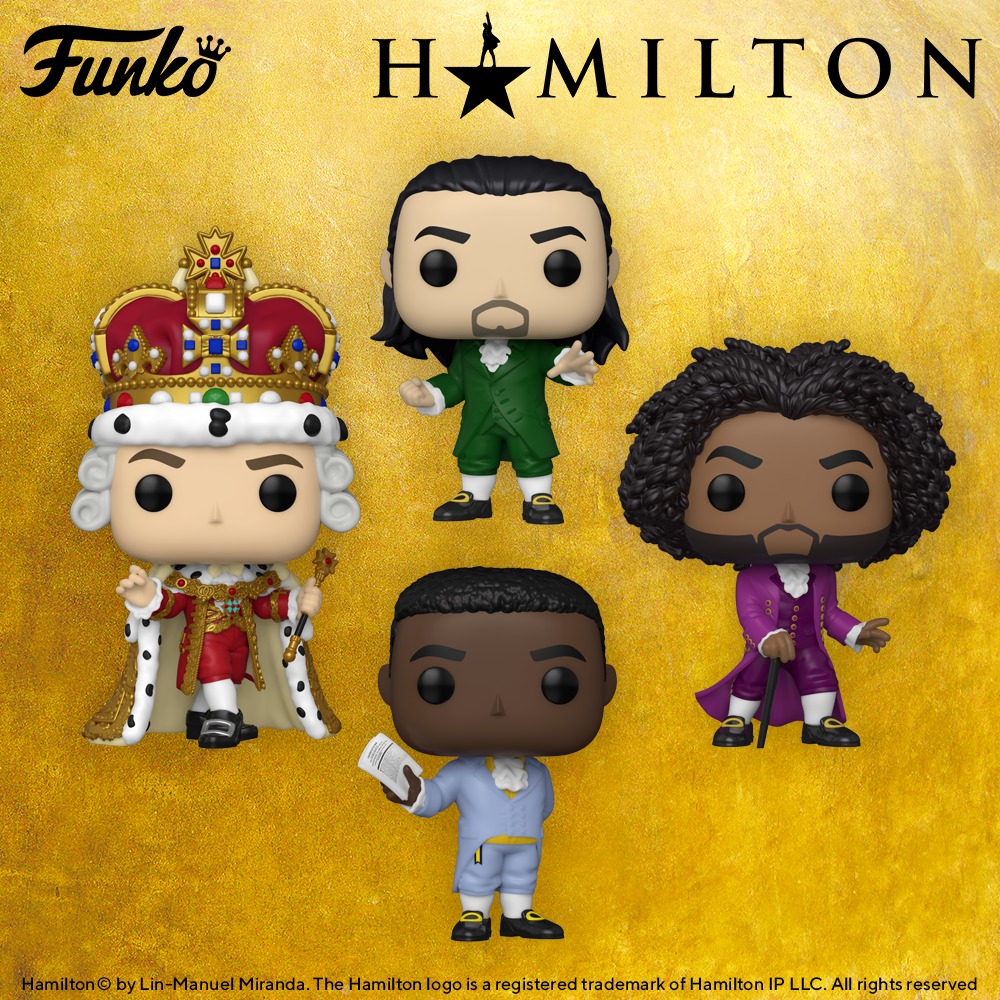 A year later, "Hamilton" had become Broadway's biggest hit – and sold more than 60 million in tickets.
Today, the figure is close to 100 million annually, and it's still not easy or cheap to book a seat in the audience.
The musical version of the little-known life of the founder of the United States, Alexander Hamilton, did not stop at theaters.
A record deal of more than $60 million was enough to bring "Hamilton" to movie screens.
Discovering the formula's secret for the success of "Hamilton" is not difficult.
Between political commentary and a veiled analysis of the current scenario, Lin-Manuel Miranda takes the opportunity to unravel the troubled life of the American statesman through songs meticulously constructed to the sound of hip-hop and R&B, performed by a cast of all races and ethnicities.
He won not one, not two, but eleven Tony Awards, the most prestigious awards in American theater.
He also added a Pulitzer for best drama and a Grammy for best musical album to the extensive list.
Starting now, you can receive 10% off in-stock items with my special link at Entertainment Earth!
 Enjoy!
As an Amazon Associate I earn from qualifying purchases
Want more stuff like this?
Get the best viral stories straight into your inbox!
Don't worry, we don't spam