4 NEW Rocky 45th Anniversary Funko Pops to Collet! (2021)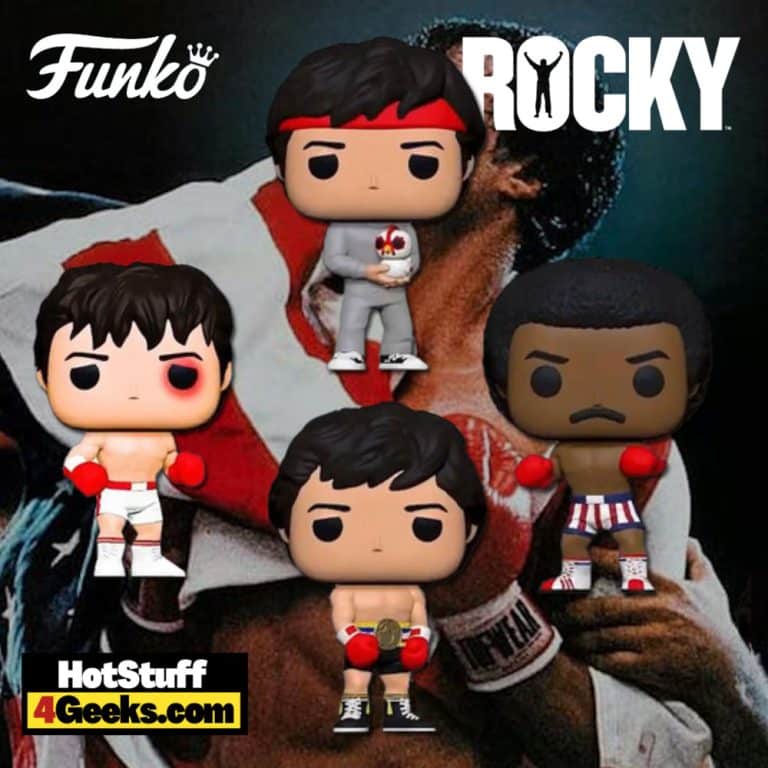 Rocky Funko Pops are coming in a new updated design for some of your favorite Rocky characters, with Rocky Balboa and Apollo Creed ready to go toe to toe once again.
With the variety of films involving sports and inspirational stories about athletes, there is no secret about the preference for Rocky Balboa. With a narrative followed in eight different films, Rocky has become one of cinema's most beloved franchises.
After all, the character is a loser but ends up overcoming any obstacle that comes his way. In each movie, he proved his courage, whether fighting cancer or knocking out a couple of opponents. And since it's been 45 years since the first time, Rocky stepped into a ring against Apollo Creed.
The Italian Stallion, Rocky Balboa, sports icon of 1970s cinema, is back again in pop form. Here's the complete lineup for this wave:
Rocky Anniversary: Rocky Balboa Funko Pop! Vinyl Figure
Rocky Anniversary: Apollo Creed Funko Pop! Vinyl Figure
Rocky Anniversary: Gold Title Rocky Funko Pop! Vinyl Figure – Specialty Series
Celebrate the 45th Anniversary of the original Rocky movie with this knock-out launch!
Rocky 45th Anniversary Funko Pops are now available for pre-order at the links below (click to jump!)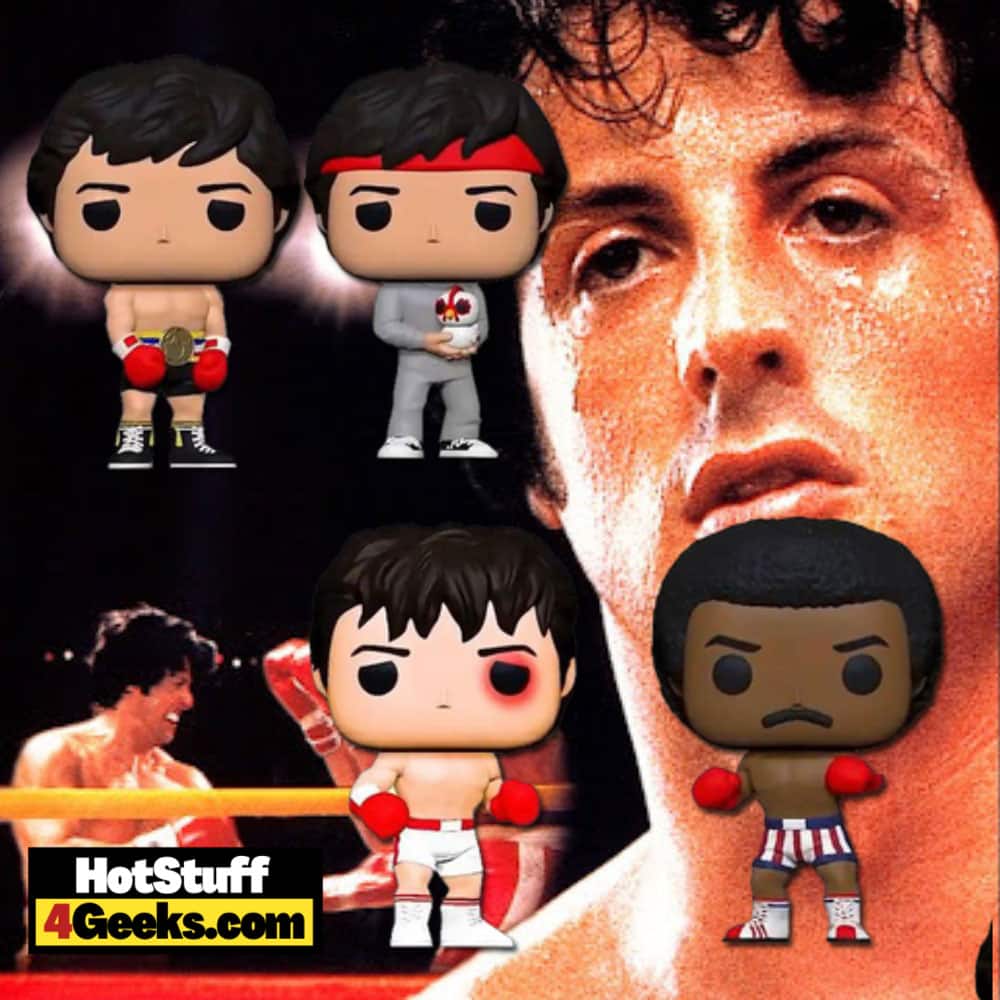 In 1975 when we are introduced to Rocky Balboa, he is still a long way from being the legendary champion that many fans know and love today. But when the United States Bicentennial Tournament took place in 1976, Rocky appears as the center of attention and meets the characters that will shape his life for years to come.
He steps out of the shadow of heavyweight champion Apollo Creed and becomes as big as Balboa's own franchise. Creed's opponent backs out of a planned fight in the opening moment, and Rocky is offered $150,000 to get in the fight. Rocky then begins a strict diet and training for the fight.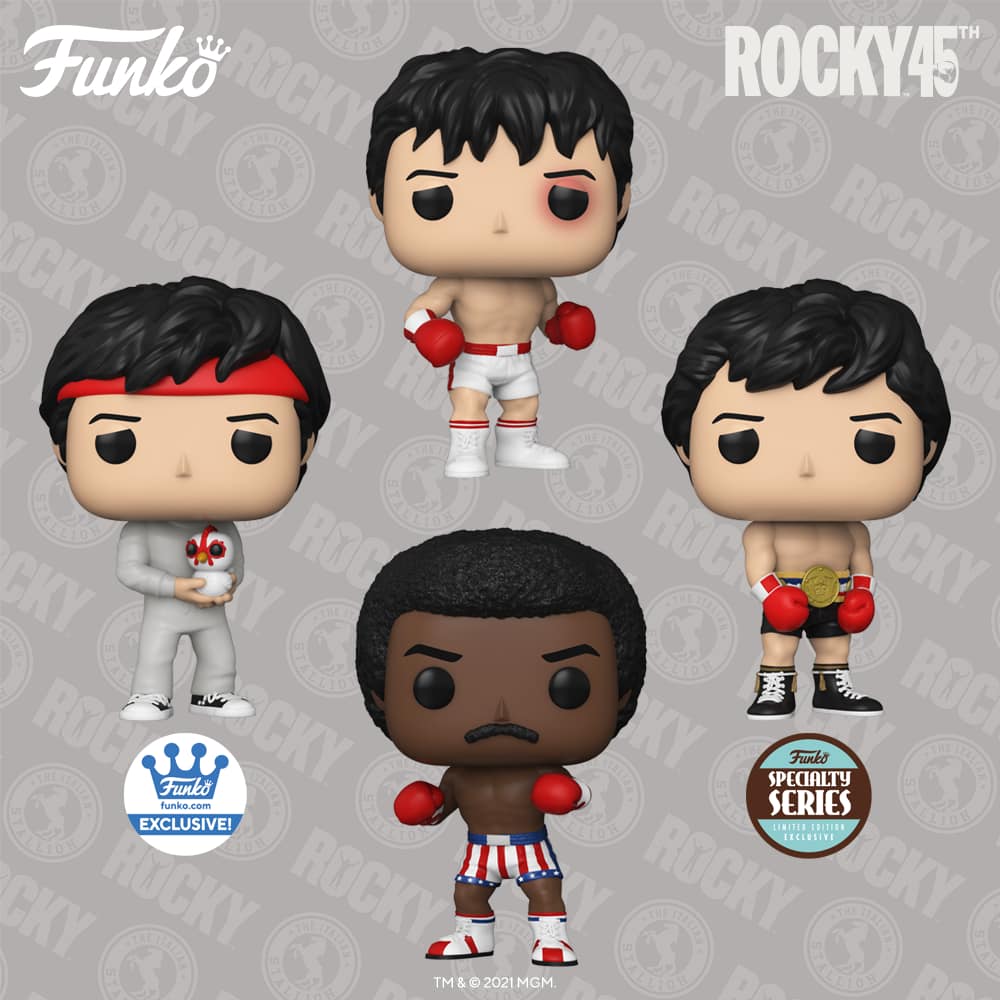 Rocky 45th Anniversary Funko Pops are now available for pre-order at the links below (click to jump!)
Along the way, he falls in love with Adrian Pennino while dealing with his brother, Paulie, who, despite his alcoholism and bad attitude, he is his best friend. So when it comes time for the fight against Apollo, Paulie sits in the ring, cheering Rocky on.
Although Rocky loses the fight, he finishes alongside Pennino and gains the respect of the boxing community, which propels him on to bigger and better things.
Starting now, you can receive 10% off in-stock items with my special link at Entertainment Earth!
 Enjoy!
As an Amazon Associate I earn from qualifying purchases
Want more stuff like this?
Get the best viral stories straight into your inbox!
Don't worry, we don't spam