6 NEW Fairy Tail Funko Pops! Revealed Today! Funko Fair 2022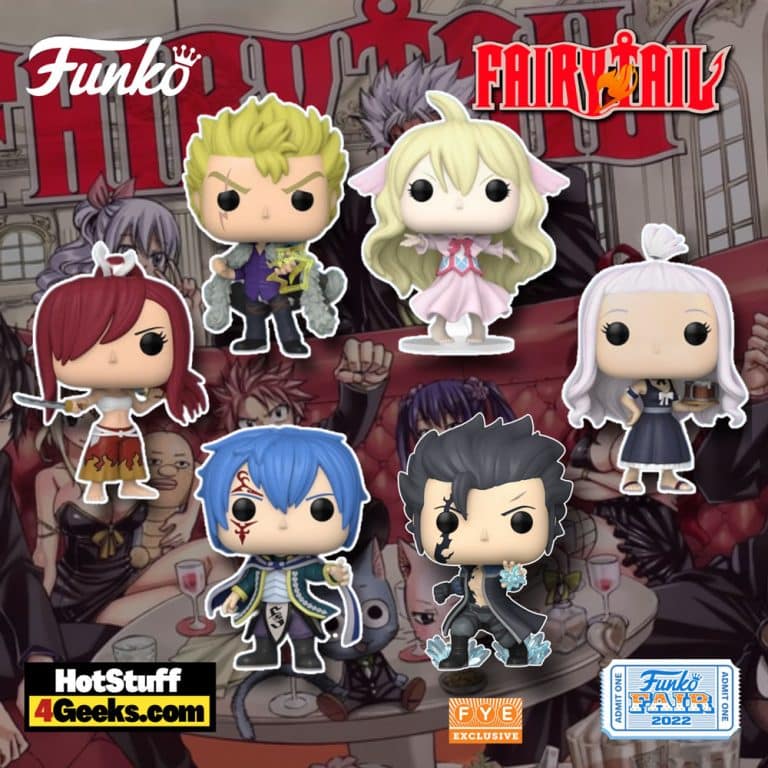 Fairy Tail: 100 Years Quest anime series has been announced, and with this, a new Fairy Tail Funko Pops wave is coming out this year. Greetings from Funko Fair 2022! (Available for order – Click to jump!)
The long-awaited moment has arrived, and it's official: the narrative arc set a year after the battle against Zeref, in which Natsu and his friends tackle a 100-year Quest, will be coming to small screens in the future.
Created in 2006, Fairy Tail has garnered tons of merchandise during its history, as well as several feature-length films that further explore the battling world of wizards and magic.
This new wave of Fairy Tail Pop! Vinyl figures feature a new range of characters that'll certainly flesh out your collection:
Fairy Tail: Ezra Scarlet Funko Pop! Vinyl Figure
Fairy Tail: Jellal Fernandes Funko Pop! Vinyl Figure
Fairy Tail: Laxus Dreyar Funko Pop! Vinyl Figure
Fairy Tail: Mavis Vermillion Funko Pop! Vinyl Figure
Fairy Tail: Mirajane Strauss Funko Pop! Vinyl Figure
Fairy Tail: Gray Fullbuster Funko Pop! Vinyl Figure – Fye Exclusive
Funko Pop! Animation: Fairy Tail Pop Figures are now available for pre-order at the links below (click to jump!)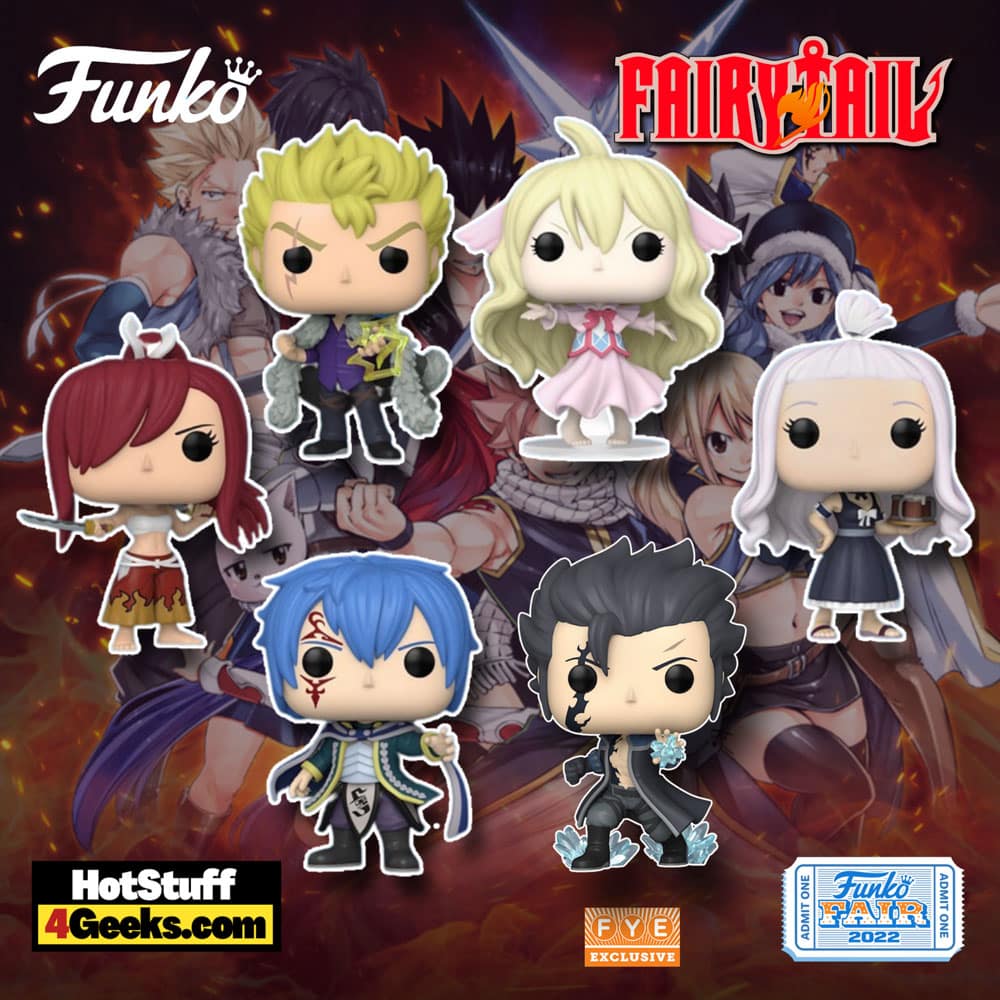 Anyone who has watched anime for a long time now knows what a fun anime Fairy Tail was. The anime was a big hit with several fantastic arcs and villains that made things super enter entertaining.
Fairy Tail is a story created by Hiro Mashima (Edens Zero), adapted into an anime in three seasons.
The franchise has extended into the sequel 100 Years Quest, which follows Natsu Dragneel and his friends who decide to venture on an ancient mission never accomplished. The manga has 9 volumes published since 2018 by Kodansha in Magazine Pocket magazine.
In the mystical world of Fiore, magic exists as an essential part of everyday life. Countless magical guilds are at the center of all magic-related activities and serve as places for like-minded mages to band together and get jobs.
Lucy Heartfilia, a 17-year-old girl, wishes to become a mage and join the most prestigious mage guild in the world, Fairy Tail.
After a series of events, she meets Natsu, a member of Fairy Tail, and invites her to join them. Lucy meets the guild's strange members, such as the ice mage Grey Fullbuster and the swordswoman Erza Scarlet.
Together as a family, they fight the forces of evil, help those in need, and gain new friends while enjoying the endless adventure that is Fairy Tail.
Starting now, you can receive 10% off in-stock items and free shipping on $39+ orders with my special link at Entertainment Earth!
You can also use CODE: 4geeks anytime. Enjoy!
As an Amazon Associate I earn from qualifying purchases
Want more stuff like this?
Get the best viral stories straight into your inbox!
Don't worry, we don't spam