NEW 7 Deadly Sins: Meliodas (Glow Chase) Funko Pop! PX Exclusive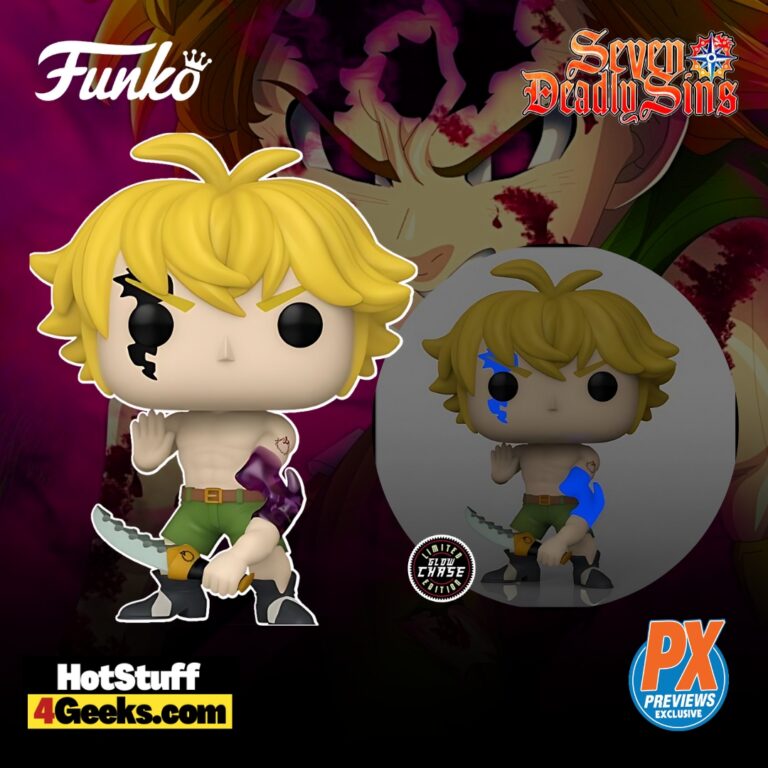 Talk about an overwhelming surge of power encapsulated in a compact form! The new Funko Pop! Animation: Seven Deadly Sins: Demon Meliodas with Glow-In-The-Dark (GITD) Chase Funko Pop! Vinyl Figure – PX Previews Exclusive (2023 release) is a vivid embodiment of Meliodas's staggering strength, the force that's been both an asset and a burden for our cherished hero.
To get your hands on this Pop Vinyl Figure at its launch, be sure to check out the links I've provided below – click to jump or scroll to continue reading!
The Dragon's Twin Tales: PX & AAA Meliodas Funko Pop! Exclusives
The very essence of Meliodas's formidable strength is about to be immortalized, and what better way than with the artistry of Funko Pops?
Unveiling their newest masterpieces, Funko is releasing the Demon Meliodas Vinyl Figure – a PX Previews Exclusive that radiates the raw, unyielding power of our favorite "Seven Deadly Sins" protagonist.
But the celebration of Meliodas's might doesn't end there.
The Glow-In-The-Dark (GITD) Chase beckons all enthusiasts.
Imagine the intensity of Meliodas's demonic energy encapsulated in a figure that literally shines in the dark!
In the light, his commanding presence is evident; in darkness, his inner turmoil and power become palpable.
A product of impeccable design, it offers fans an insight into Meliodas's world, blending both his human-like qualities and his monstrous side.
Truly, a must-have for those immersed in the universe of the Seven Deadly Sins.
Ready to embrace the energy?
The PX Previews Exclusive Demon Meliodas Funko Pop! Vinyl Figure with Glow Chase (2023 release) can be found for purchase at the links below (click to jump!)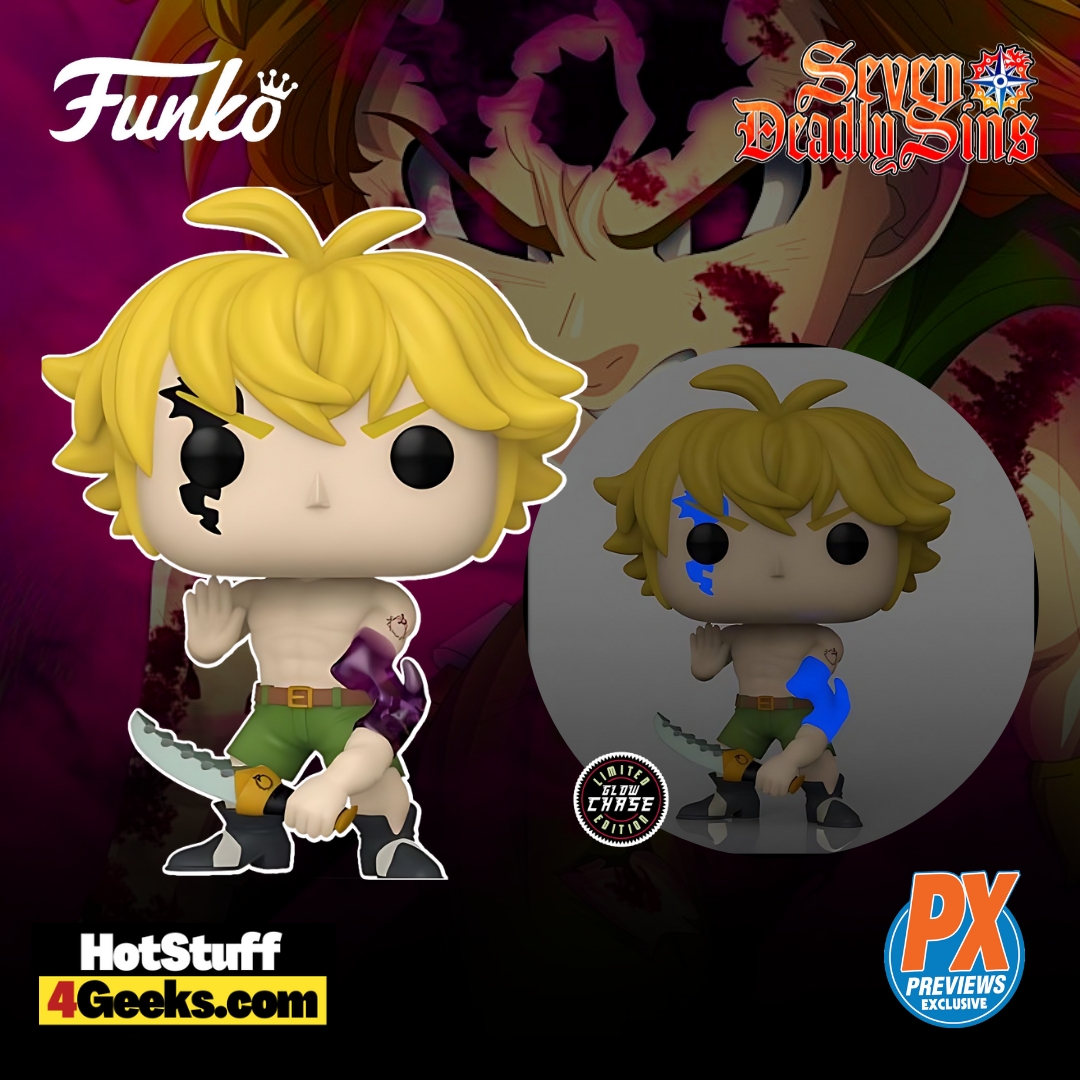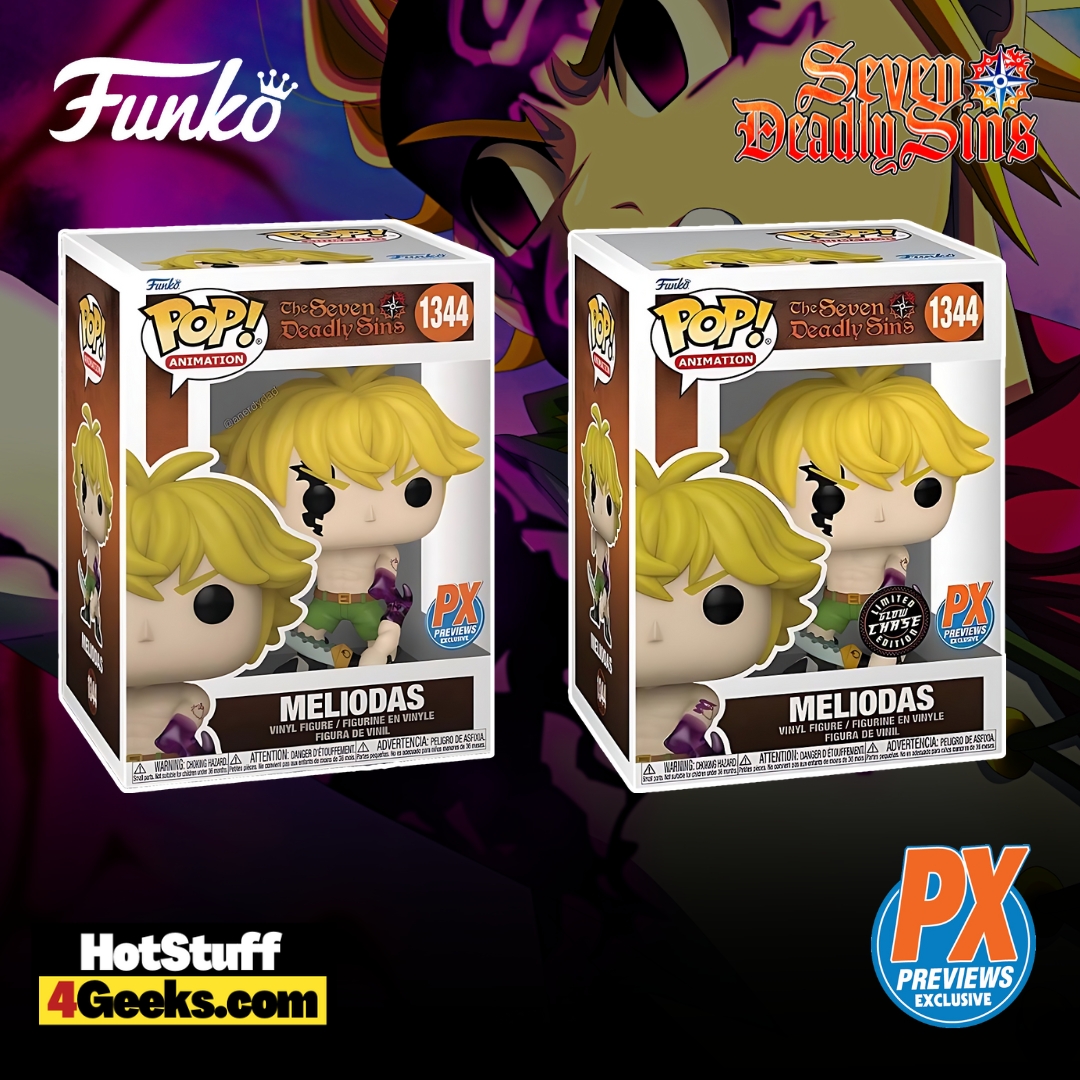 The Duality of Meliodas: Captain or King?
Meliodas, the Dragon's Sin of Wrath, is a name that resounds with force and mystery in the ever-twisting saga of the Seven Deadly Sins.
From the very onset of the series, there's an unmistakable intrigue that surrounds him.
We've seen him, seemingly unassuming at first, demonstrate power beyond imagination and a character depth that's rarely matched in the anime world.
Let's dive deep into the heart of this paradox.
On one hand, you've got Meliodas the Captain – a beacon of hope, an anchor of sorts for the Sins.
Under his guidance, they've faced and surmounted odds that most would deem insurmountable.
There's something compelling about this role; his leadership, which stands as a counterpoint to any and every challenge.
Can you truly envision another Sin stepping into his shoes and rallying the team with equal conviction?
It's a tall order.
Perhaps it's that cheeky charm or the unwavering commitment to his comrades, but Captain Meliodas is a persona many can't help but root for.
Then there's the side of him that's brooding, darker and carries the weight of centuries-long burdens – the potential Demon King.
This Meliodas poses questions that demand answers. Is it conceivable that the weight of love – his connection to Elizabeth – could lead him down a path where he claims the very throne of darkness?
And if he does, will it be an endgame of malice or a strategy to redefine demon-kind? Remember, wearing a crown doesn't necessarily coin you a tyrant.
In Meliodas's case, the crown could be a means to reorient, redefine, and perhaps even redeem.
And this dual potentiality is what makes Meliodas such an engaging character to follow.
He's neither bound by the rigid definitions of good nor is he trapped in the clutches of irrevocable evil.
He's… nuanced, a blend of light and shadow, the epitome of grey in a world that often sees black and white.
Considering the mountainous feats Meliodas has achieved, particularly in the Demon King Arc, his progression isn't just about power.
It's about choice, destiny, and perhaps even redemption.
Defeating the Demon King, an adversary like no other, didn't just amplify Meliodas's strength – it cemented his place as a force to be reckoned with, both as a demon and as a key player in the overarching narrative.
At the end of the day, whether you champion Meliodas as the Captain or watch with bated breath as he flirts with the destiny of a king, one truth remains constant: the journey of this Dragon's Sin of Wrath is one for the ages, compelling us to return, episode after episode, to see where the winding road takes him next.
Funko Pop! Animation: Seven Deadly Sins: Demon Meliodas with Glow-In-The-Dark (GITD) Chase Funko Pop! Vinyl Figure – PX Previews Exclusive
Available at:
Starting now, you can receive 10% off in-stock items with my special link at Entertainment Earth!
 Enjoy!
As an Amazon Associate I earn from qualifying purchases
Want more stuff like this?
Get the best viral stories straight into your inbox!
Don't worry, we don't spam