2022 NEW American Psycho: Patrick Bateman Funko Soda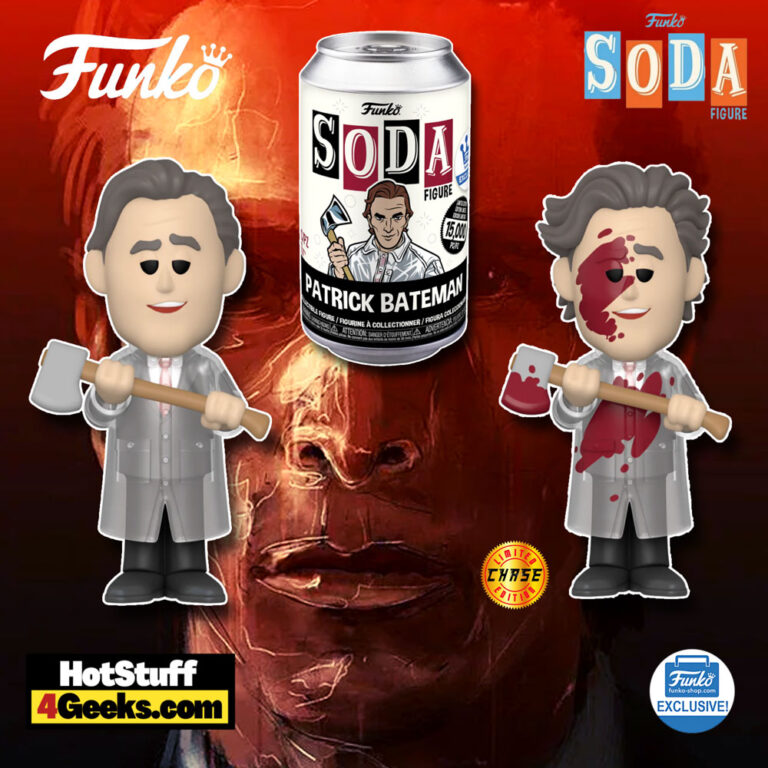 What would Patrick Bateman do with a Funko figure of himself? I can only imagine… but I don't recommend keeping this American Psycho collectible within reaching distance of your other SODA figures.
This American Psycho: Patrick Bateman Funko Soda Vinyl Figure is a Funko web-exclusive figure that comes complete with a bloody chase – and there's a 1 in 6 chance you may find it. It's a limited edition. Funko only made 15,000 items! You can find the figure at the links below – click to jump or scroll to continue reading!
On the surface, Patrick Bateman seems to have it all. He's a young up-and-comer at a prestigious Wall Street firm, always dresses in the latest designer clothes, and regularly dines at the city's most popular restaurants.
But beneath that polished exterior lies a dark secret.
For you see, Patrick Bateman is actually a cold-blooded psychopath who takes pleasure in murdering innocent people.
In fact, if it weren't for his impeccable sense of style and winning smile, he would probably be one of the most feared criminals in New York City.
So, Patrick Bateman is on the prowl, and your SODA figure collection is in his sights. But you can stop his murderous rampage by capturing and keeping him out of trouble.
American Psycho: Patrick Bateman With Bloddy Chase Funko Soda Vinyl Figure – Funko Shop Exclusive can be found at the links below (click to jump!)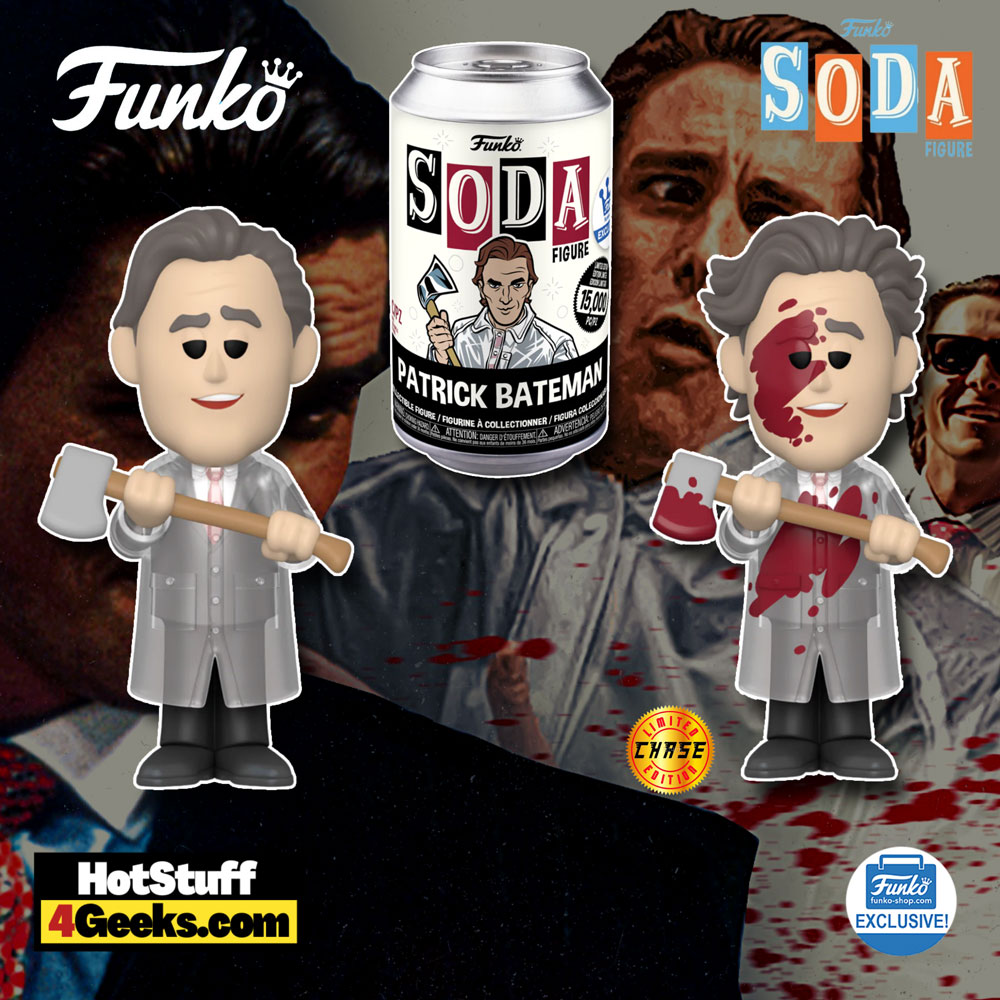 When American Psycho first came out, it was not warmly received. In fact, it was pretty much panned by critics. Audiences were confused by it, and it seemed destined to be nothing more than a footnote in cinematic history.
So, how did it go from flop to cult classic? Well, let's take a look.
Adapted from the Bret Easton Ellis book of the same name, American Psycho is a black comedy about a Wall Street yuppie named Patrick Bateman (played by Christian Bale), who is also a homicidal maniac.
The movie was directed by Mary Harron and co-written by Harron and Guinevere Turner.
The reaction to the movie was initially quite negative. Critics didn't know what to make of it, and its graphic violence and sexual content put audiences off.
As a result, the movie tanked at the box office, grossing just $15 million on a budget of $8 million.
But then something strange happened: word of mouth started to build, and people began to seek out the movie to see what all the fuss was about.
DVD sales soared, and soon the film had developed a devoted following.
These days, it is considered a cult classic, with many people ranking it as one of their favorite movies of all time.
Funko Soda: American Psycho: Patrick Bateman Funko Soda Vinyl Figure – Funko Shop Exclusive
Available at:
Starting now, you can receive 10% off in-stock items with my special link at Entertainment Earth!
 Enjoy!
As an Amazon Associate I earn from qualifying purchases
Want more stuff like this?
Get the best viral stories straight into your inbox!
Don't worry, we don't spam