2022 NEW Bayonetta & Jeanne Mystery Box Funko Pop! Exclusive
Looking to add some extra firepower to your gaming collection?
Then check out the exclusive Funko Bayonetta Bloody Fate Mystery Box! Inside, you'll find Jeanne and Bayonetta Funko Pops who are ready to take on any challenge.
You'll also unlock a vinyl 4-pack of Bayonetta's Scarborough Fair weapons, an Umbran Watch keychain, and a plush of Cereza's cat, Cheshire.
The pop figures can be found below (click to jump!)
Bayonetta and Jeanne are two of the main characters in the Bayonetta video game. They are both kick-ass, take-no-prisoners kinds of girls. They both have superpowers, and they both like to fight.
In fact, they fight each other a lot. They also team up together sometimes to take down larger enemies. But even though they are friends, they always end up fighting each other. It's just what they do.
Jeanne is a bit more serious than Bayonetta, but that doesn't mean she isn't just as tough. She's got a sharp tongue, and she's not afraid to use it.
Bayonetta is more lighthearted and playful, but don't let that fool you – she can still pack a punch. Together, these two ladies are a force to be reckoned with. And they look good doing it, too.
Bayonetta & Jeanne 2-pack Funko Pop Figures (Funko Bayonetta Bloody Fate Mystery Box) are now available for pre-order at the links below (click to jump!)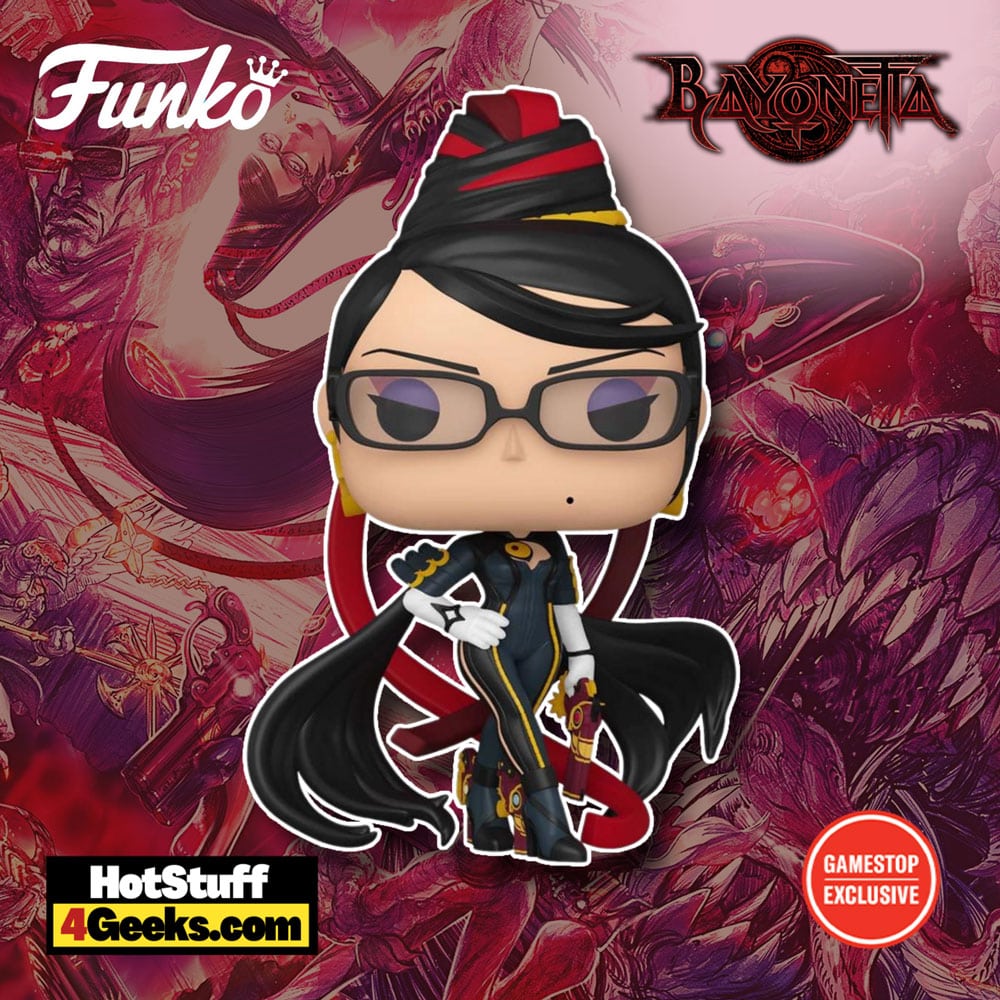 Several things make Bayonetta a unique experience, such as the action, frenetic combat, and comic violence, but among them are also its characters full of charisma, originality, and (mostly) extravagance.
Our beloved protagonist: Bayonetta, is an umbra witch with great skill in bullet arts – a combat style that uses firearms in her hands and heels, and alongside Jeanne, represents the last survivors of her clan.
She lay dormant for 500 years, sealed at the bottom of the ocean until she is found, and begins her journey to remember her past.
Bayonetta is highly mischievous and often jokes with her opponents from the Paradise forces, often in exaggerated (and even perverted) ways.
However, she is powerful, bold, courageous, and imposes her presence in a sexy and deadly combination.
Without a doubt, Bayonetta has entered the gaming world as an outstanding female character, alongside Lara Croft and Samus Aran.
And if there wasn't already a protagonist in the game, that role could be Jeanne – a character with a striking presence.
She is also an umbra witch and possesses powers similar to Bayonetta's – she can even be chosen as a playable character after finishing the game.
Both are tall and powerful but very different women: Jeanne prefers red clothes and silver hair, and her personality is much more aggressive and intimidating than the protagonist.
A childhood friend of Cereza (later Bayonetta) and heiress to the umbra witches' clan, Jeanne also plays the role of a rival.
Facing a lumen sages' attack, she decided to seal Cereza in a deep sleep that would last 500 years.
Jeanne cooperates with the game's villains in the first game to lead Bayonetta to her "destiny," – but the two's friendly relationship is re-established later.
And it is precisely this relationship that drives the events of the second game when Jeanne saves Bayonetta, and her soul ends up in Hell.
As an Amazon Associate I earn from qualifying purchases
Funko Pop! Games: Bayonetta Bloody Fate – Bayonetta & Jeanne 2-pack Funko Pop! Vinyl Figure – GameStop Exclusive (Funko Bayonetta Bloody Fate Mystery Box)
Available (soon) at:
Want more stuff like this?
Get the best viral stories straight into your inbox!
Don't worry, we don't spam