2022 NEW Black Clover - Mereoleona GITD Funko Pop!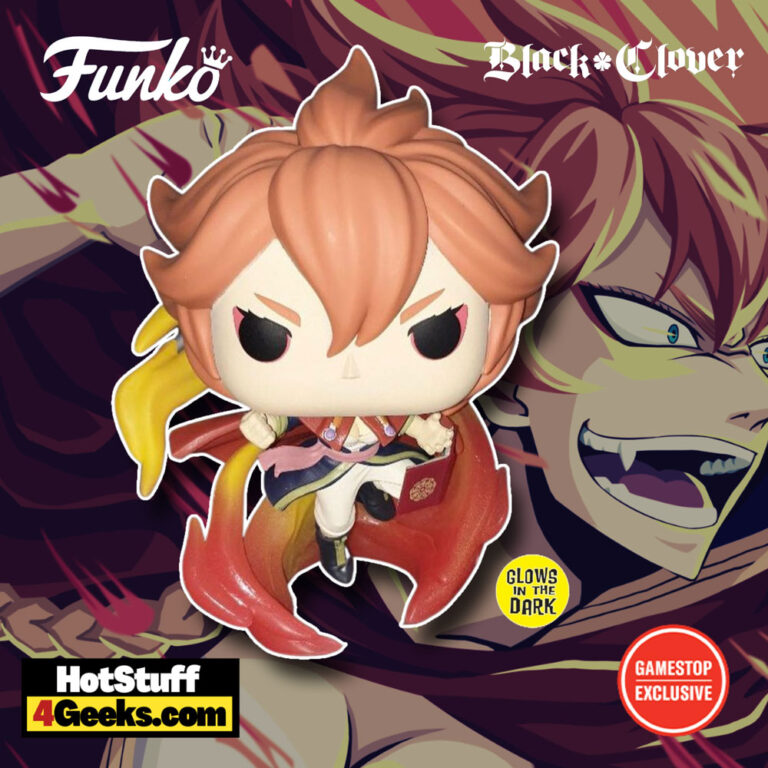 Not official until confirmed.
The new Funko Pop! Animation: Black Clover – Mereoleona Glow-In-The-Dark (GITD) Funko Pop! Vinyl Figure – GameStop Exclusive depicts one of the best characters in Black Clover, showing off her immense amount of magic power.
Mereoleona Vermillion is one tough cookie. She was the temporary captain of the Crimson Lion and Royal Knights squad and definitely lived up to her title.
And that's not even considering her immense physical strength and ability to control fire. In other words, she's pretty much the definition of "badass."
She often uses her Fire Magic to take down her opponents, and she's pretty darn good at it.
So it should come as no surprise that she's one of the most popular characters in the series.
The GameStop Exclusive, Mereoleona Glow Funko Pop! is coming soon. There's no release date yet, but stay tuned because I'll update more information in the long run.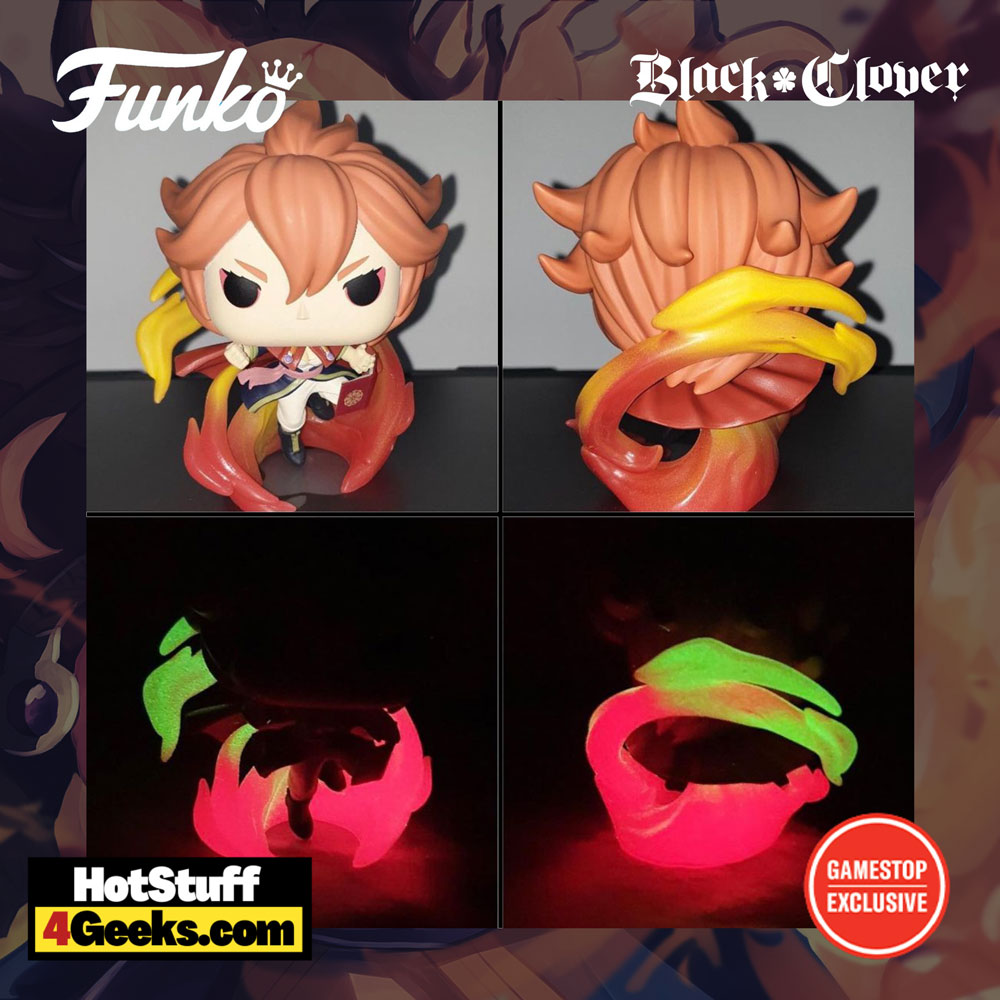 Black Clover has managed to become one of the most watched anime ever, thanks to its large number of different action-packed characters.
Many of these – with great power – are male, as in most shounen. However, the truth is that we gradually began to meet new female characters who made quite a remarkable impression.
Although Fuegoleon Vermillion is the captain of the Crimson Lion squadron, the truth is that the Vermillion House has an even greater power member: her sister Mereoleona.
When Mereoleona entered the series, she immediately made an impact with her fiery attitude and incredible skill.
She shone immeasurable battle skills in the showdown against multiple elven resurrections – when she showed her overwhelming control over the Mana Zone, a very advanced combat technique – managing to stand up to a force that many others barely stood a chance against.
She quickly established herself as one of the strongest Magic Knights in the anime, and her title as the "Uncrowned, Undefeated Lioness" is well deserved.
She's a powerful force to be reckoned with, and her presence changes the dynamic of how the Magic Knights operate.
She's fiercely loyal to her House and always puts her team first, making her a valuable asset to any group.
Her determination and strength of will are inspirational, and she's always ready to fight for what she believes in.
She's an essential part of House Vermillion, and her impact on the anime is undeniable.
Starting now, you can receive 10% off in-stock items and free shipping on $39+ orders with my special link at Entertainment Earth!
You can also use CODE: 4geeks anytime. Enjoy!
As an Amazon Associate I earn from qualifying purchases
Want more stuff like this?
Get the best viral stories straight into your inbox!
Don't worry, we don't spam