2022 NEW Black Panther 2: Shuri in Purple Suit Funko Pop!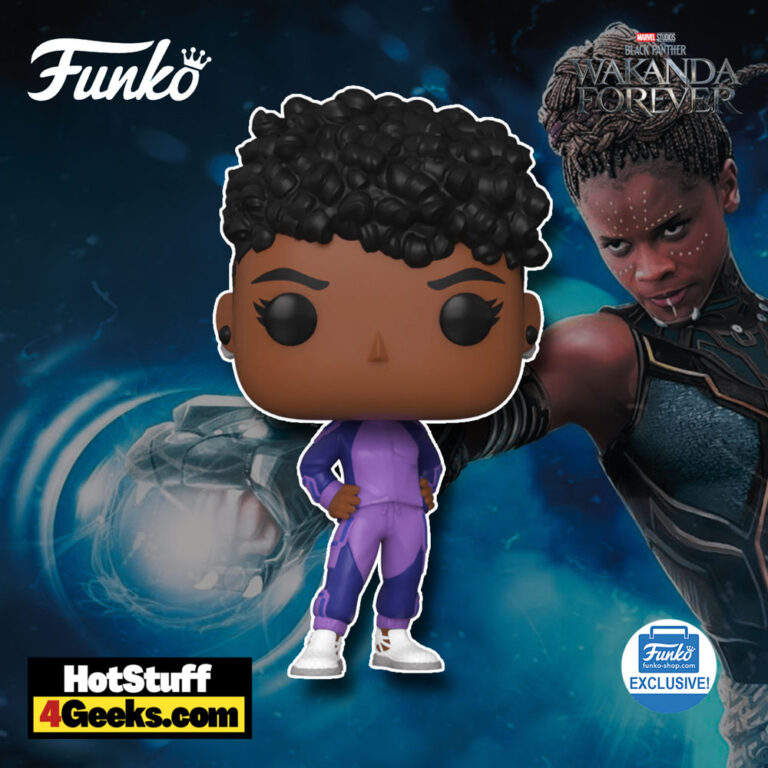 The new Funko Pop! Marvel Studios: Black Panther 2: Wakanda Forever – Shuri in Purple Suit Funko Pop! Vinyl Figure – Funko Shop Exclusive is inspired by the film.
The movie introduces the kingdom of Wakanda – a technologically advanced, hidden African society.
And at the heart of this society is Princess Shuri, the ambitious sister of T'Challa.
You can find the pop order links below (click to jump!)
With the film's success, the heroine has gained even greater prominence, taking on the mantle of the Panther and even becoming Queen of Wakanda.
And now, with this new Funko Pop, you can bring a piece of Wakanda home! This detailed figure captures Shuri in her iconic purple suit, ready to take on whatever challenges come her way.
Shuri in Purple Suit Funko Pop! can be found at the links below (click to jump!)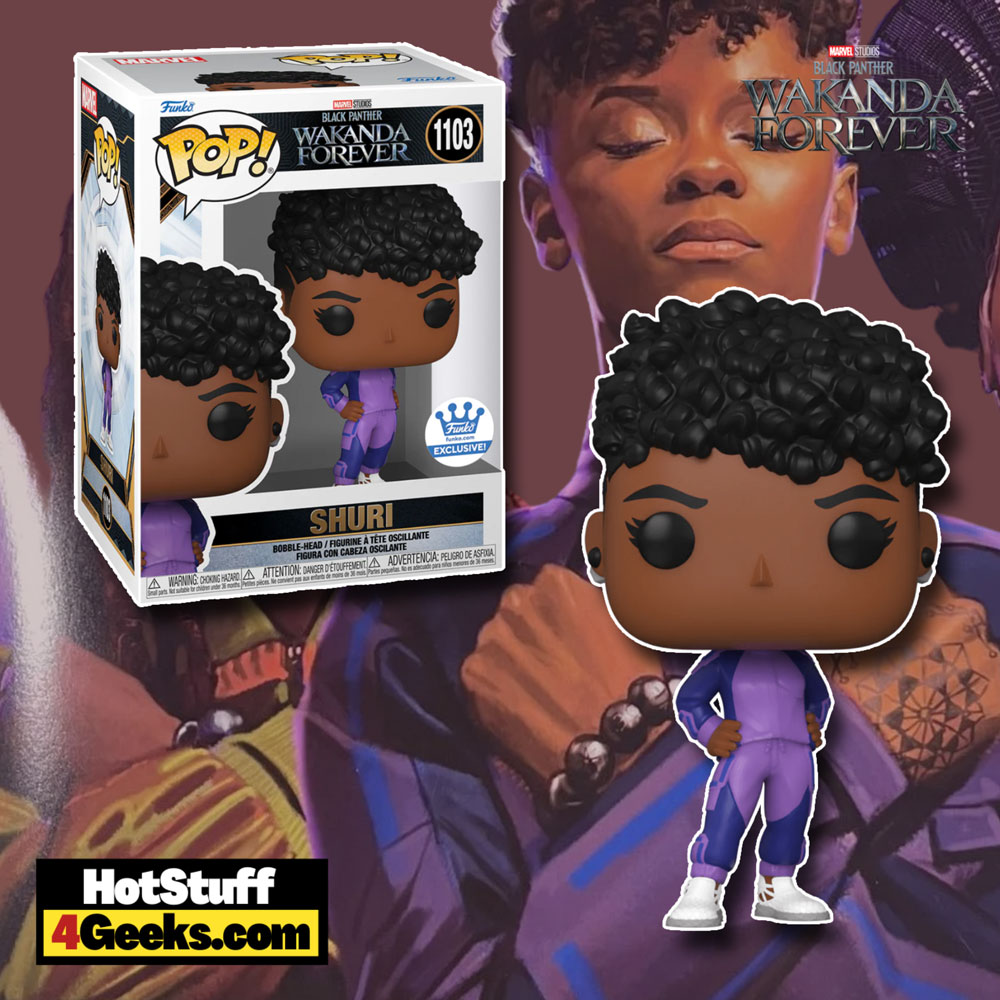 Shuri first appeared in Black Panther Vol. 4 #2 in May 2005. The story retells the origin of T'Challa and introduces Shuri as his younger sister.
From her origins, Shuri is portrayed as a brilliant and ambitious young woman.
When we first see her in the comics, she is disobeying her mother's orders, Queen Ramonda, and attempting to take on her uncle, S'Yan, for the title of the Black Panther.
She ends up being thwarted by other circumstances and her half-brother T'Challa is the one who wins the Panther Tournament.
However, she never failed to prove herself a relentless warrior.
Shuri has always been fervent, and even stubborn, willing to do anything to achieve her goals and honor her people.
And this has not always brought about a good relationship between her and T'Challa.
As brothers, T'Challa and Shuri always had a friendly relationship. The two had different goals but shared joy and love of family that united them, even when their ideologies were quite contrary.
As responsibilities weighed heavily on the head of the Black Panther, solid mutual respect emerged between the two.
However, they did not always get along well. When Namor attacked Wakanda and drowned most of its residents, Shuri was outraged at T'Challa's lack of action, and the two even had some major arguments.
But her brother never stopped supporting and respecting her sister's decisions.
In the movies, the heroine is played by the Guyanese actress Letitia Wright. The version shown on the screen maintains a close relationship with her brother T'Challa and has a much greater focus on her affinity for technology.
In Avengers: Infinity War, Shuri was crucial in the plan to destroy the Mind Stone but disappeared after Thanos' snap.
But, like everyone else, she was brought to life thanks to Hulk's perseverance and will be the protagonist of Black Panther: Wakanda Forever.
Check out more Wakanda Forever pops in here.
Funko Pop! Marvel Studios: Black Panther 2: Wakanda Forever – Shuri in Purple Suit Funko Pop! Vinyl Figure – Funko Shop Exclusive
Available at:
Starting now, you can receive 10% off in-stock items and free shipping on $39+ orders with my special link at Entertainment Earth!
You can also use CODE: 4geeks anytime. Enjoy!
As an Amazon Associate I earn from qualifying purchases
Want more stuff like this?
Get the best viral stories straight into your inbox!
Don't worry, we don't spam