2022 NEW Black Panther Die-Cast with Chase Funko Pop! Exclusive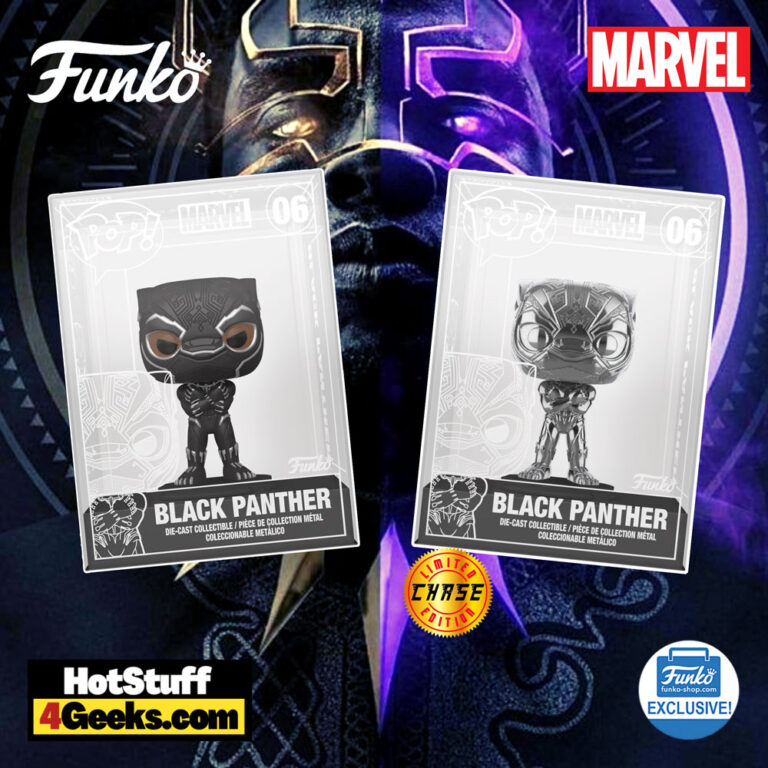 For a reason, Black Panther is one of the most popular characters in the Marvel Universe. He's strong, powerful, and has a badass suit.
The new Funko Pop! Die-Cast: Marvel – Black Panther with Chase Funko Pop! Die-Cast Vinyl Figure – Funko Shop Exclusive depicts one of the most legendary names in comic book history. The pop figure is dropping on Funko.com at 9:30 AM PT today and can be found at Funko.com at the links below (click to jump!)
Over a thousand years, a line of fierce warrior-kings has kept the remote African nation of Wakanda safe from colonial powers.
T'Challa, known as the Black Panther, is one of these kings – a hero endowed with incredible speed, strength, agility, and armor composed of Vibranium, the rare metal symbolizing Wakanda's economy and technological prowess.
The Pop! Black Panther is the perfect addition to any Marvel die-cast fan's collection. There's a 1 in 6 chance of finding an unpainted chase variant, making it a rare and highly sought-after figure.
But even if you don't find the chase, it is still a magnificent figure to add to your Funko collection.
He comes equipped with his iconic vibranium suit and clawed gauntlets, ready to take on whatever challenges come his way.
Wakanda forever!
The Funko.com Exclusive Black Panther Die-Cast Funko Pop! can be found at the links below (click to jump!)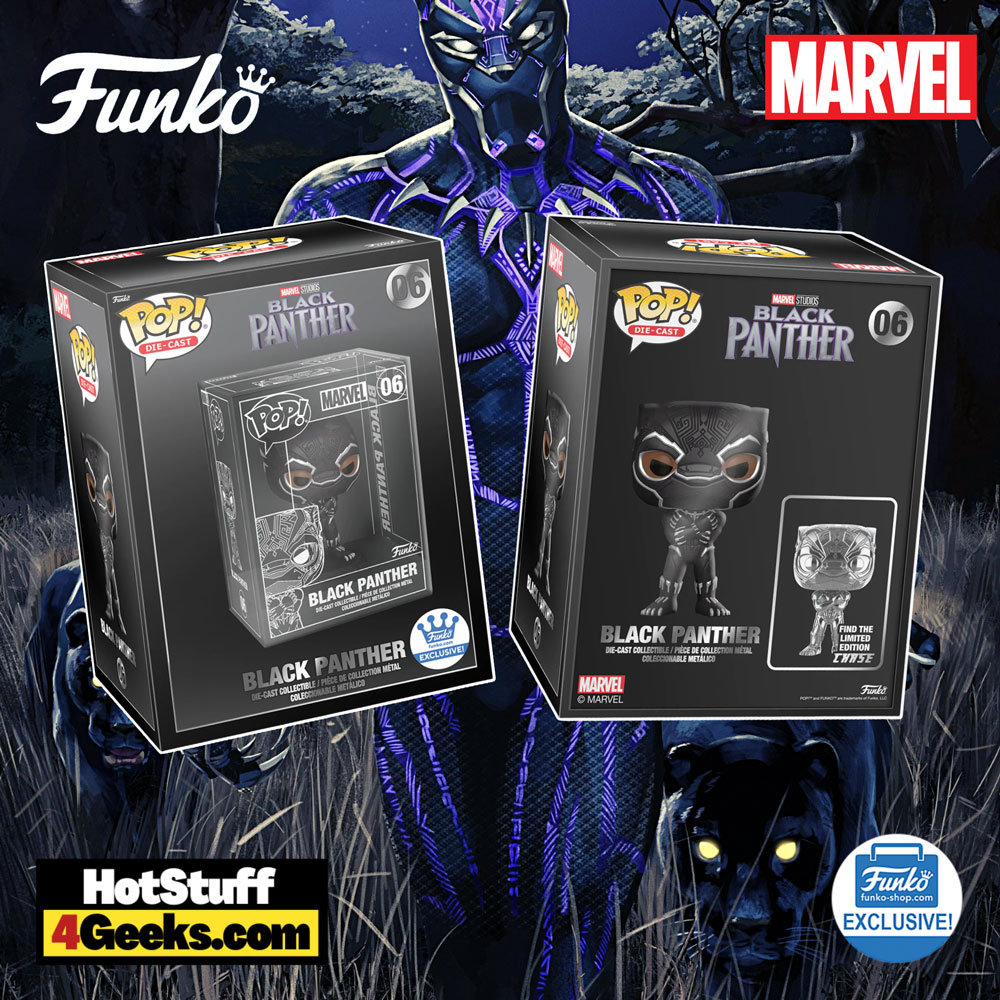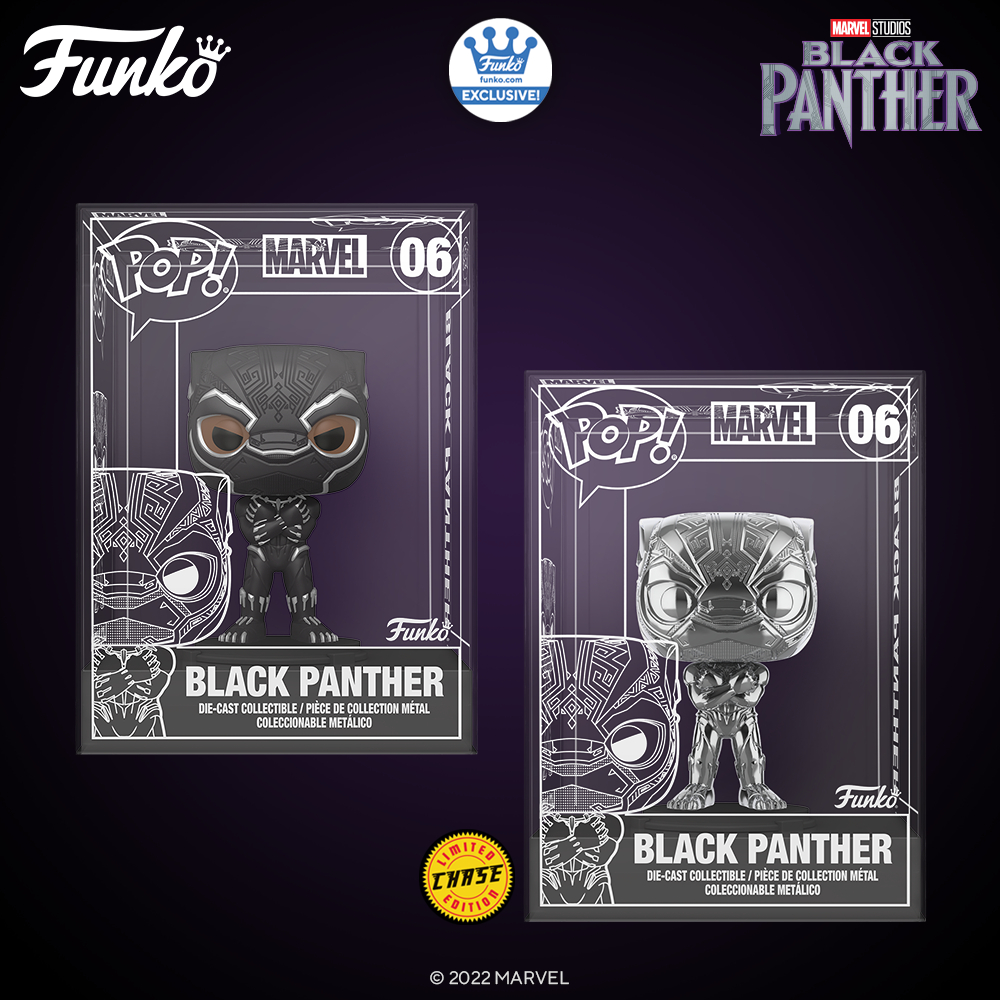 Black Panther made his first appearance in Marvel comics in April 1966, on the pages of Fantastic Four #52. The hero was created by Stan Lee and Jack Kirby.
He was initially introduced to take on the Fantastic Four, who had found the legendary nation of Wakanda during their expeditions.
T'Challa was the young prince of the nation of Wakanda, a technological and well-developed country hidden in the heart of Africa.
Being T'Chaka's son, he was always in line to assume the throne. And unlike his Marvel Cinematic Universe counterpart, his mother's name was N'Yami, and she died shortly after giving birth to him.
As a young boy, T'Challa witnessed the death of his father at the hands of the mercenary Ulysses Klaw.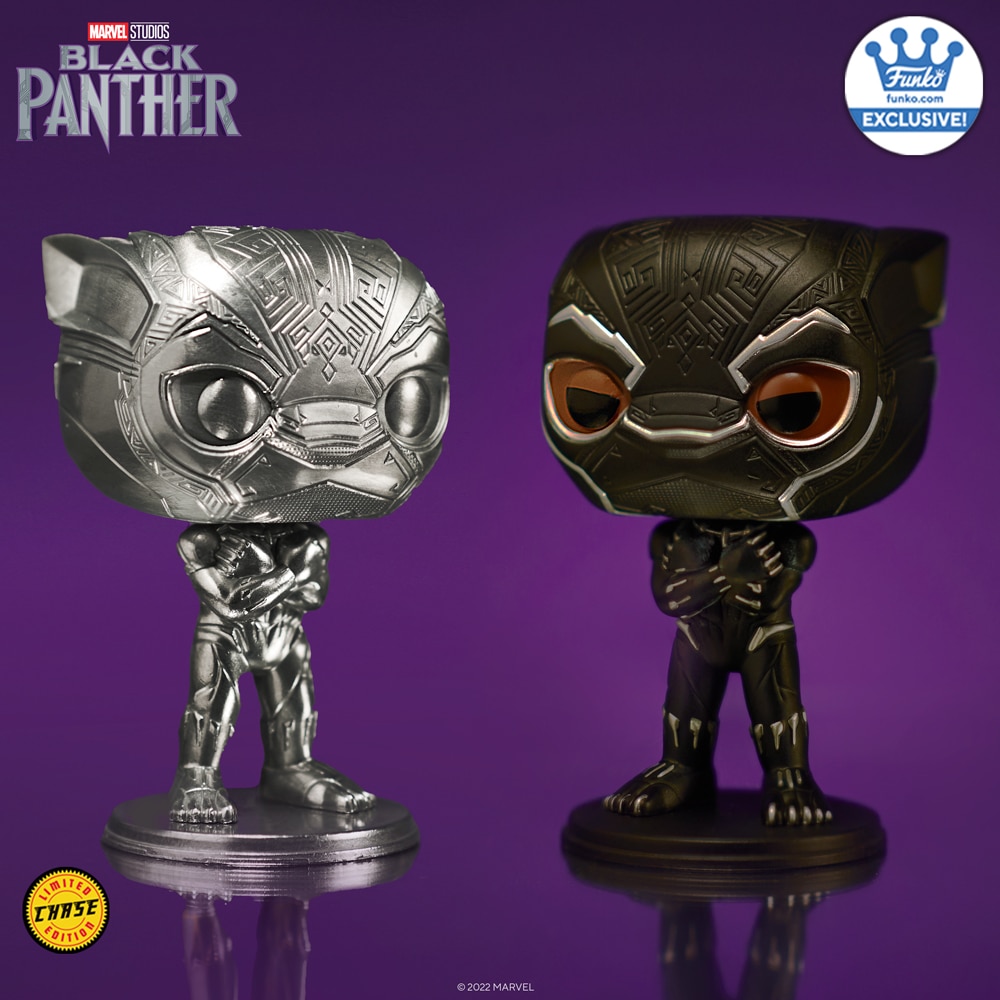 He then made a difficult decision. He left Wakanda (and the throne) behind in search of the world's experience and knowledge. He traveled to the USA, Europe, and several African nations during this period.
Eventually, he decided to return home and challenged his uncle, S'Yan, who was ruling Wakanda at the time.
He won and was crowned as the nation's new leader, taking on the mantle of the Black Panther for good in honor of his father and his people.
From then on, the hero teamed up with various heroes and teams but always defended his kingdom.
Funko Pop! Die-Cast: Marvel – Black Panther with Chase Funko Pop! Die-Cast Vinyl Figure – Funko Shop Exclusive
Available at:
Starting now, you can receive 10% off in-stock items with my special link at Entertainment Earth!
 Enjoy!
As an Amazon Associate I earn from qualifying purchases
Want more stuff like this?
Get the best viral stories straight into your inbox!
Don't worry, we don't spam