2022 NEW Bullet Train Funko Pops! Ladybug,The Wolf & Momomon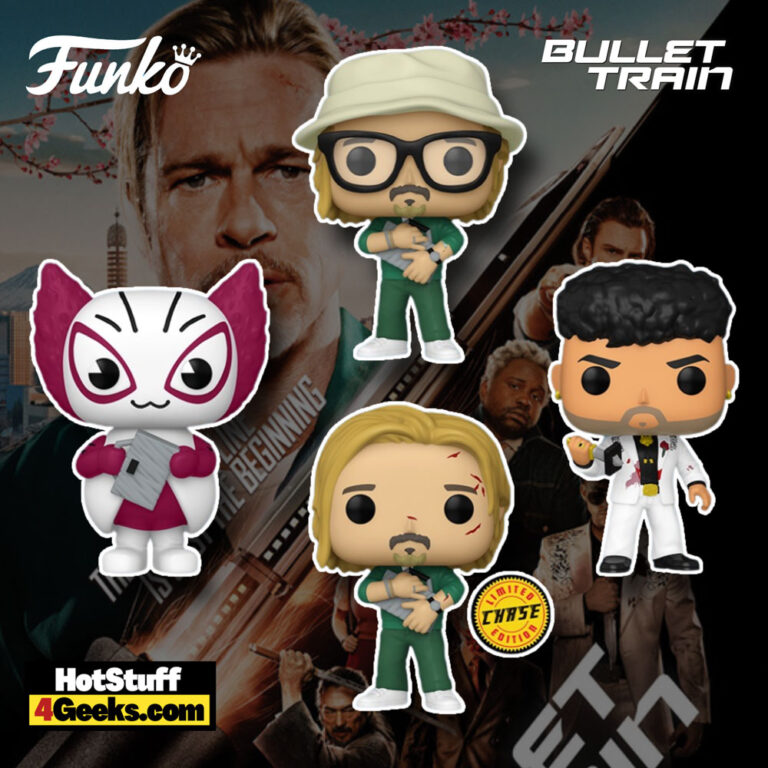 If you're a fan of big action movies with lots of explosions and fight scenes, then you'll want to check out the upcoming film Bullet Train.
Set to be released in August 2022, the film has already inspired a new line of Bullet Train Funko Pops (2022), featuring some characters from the film. The pop figures are now available for pre-order at the links below – click to jump or scroll to continue reading!
While the movie looks action-packed and full of twists and turns, I'm not sure if it will be as exciting as unboxing these bad boys.
Will they be tough to track down? Absolutely. Worth it? Also yes.
With an all-star cast including Brad Pitt as the leading actor, Bullet Train is sure to be one of the biggest blockbusters of the year.
So if you're looking for some thrills, make sure to check out this upcoming release:
Ladybug With Chase Variant Funko Pop! Vinyl Figure
The Wolf Funko Pop! Vinyl Figure
Momomon Funko Pop! Vinyl Figure
Bullet Train Funko Pop! Vinyl Figures (2022) are now available for pre-order at the links below (click to jump!) It's expected to be released on January 2023.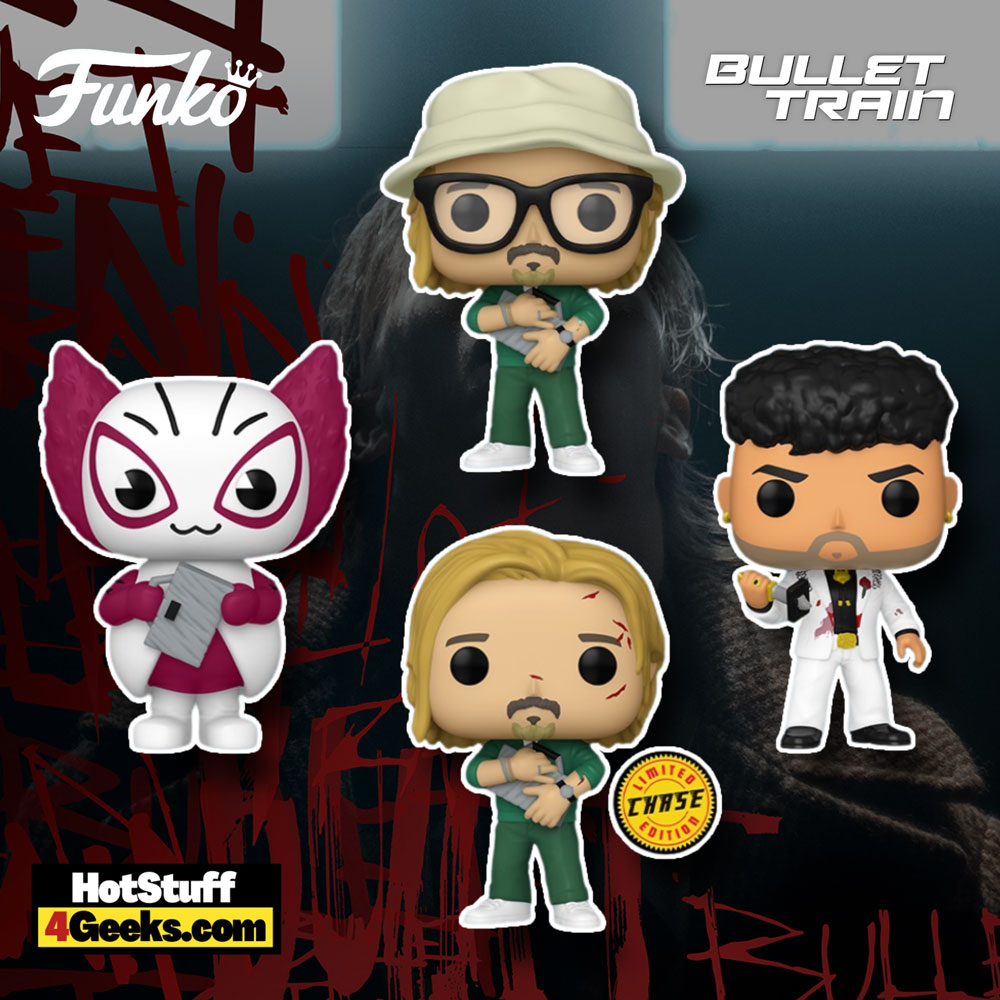 Bullet Train takes place within a train ride where several assassins, albeit with different missions, realize they are all after the same mysterious suitcase.
The mystery? The individual tasks of each assassin seem to be connected, leading them to doubt everyone around them and their true intentions.
The film is based on the suspense novel Maria Beetle, written by Japanese mystery fiction author Kōtarō Isaka.
The novel features the story of five characters who find themselves on a train that will make a 500 km journey for approximately 2:30 hrs.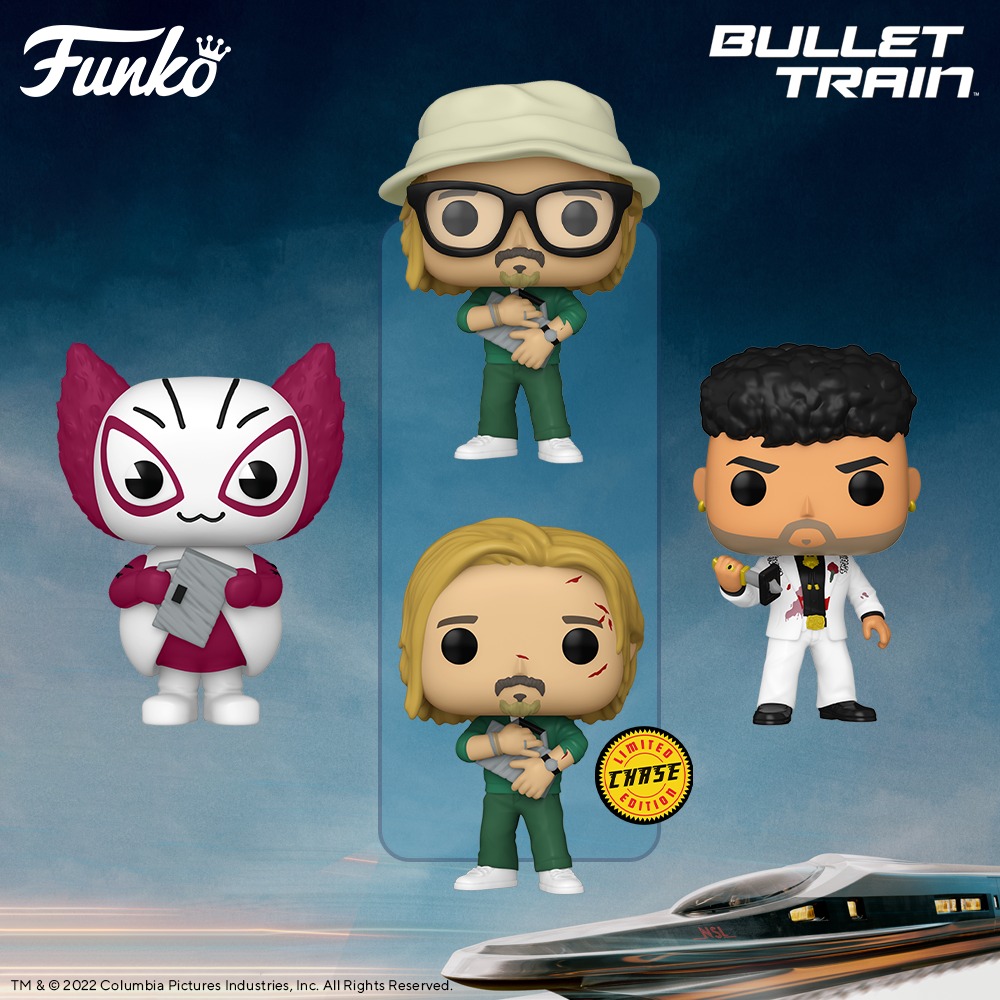 Definitely, when we read the synopsis, it is a fascinating premise, as the whole story takes place only in these hours and in this enclosed environment.
The first character we meet is Kimura, a single father, a former hit man, and a current alcoholic.
He's on the train with the mission to kill the second important character in the book, which is The Prince, a 14-year-old psychopathic elementary school teenager who attacked his young son leaving him in a coma in the hospital.
In another core, we have Lemon and Tangerine (dangerous names, no?), two extremely effective and dangerous (!!) hit men hired by a Japanese mobster to save his son, who has been kidnapped.
They were given a suitcase of money to negotiate with the kidnappers. But since they succeeded in killing all the bandits and saving the boy, they must now return the boy and the suitcase of money.
And finally, we have Ladybug, a rather unlucky hired killer (!!) (Yes, in Japan, there are more hired killers than lawyers!!!) whose mission is to steal a suitcase (?) and get off at the first stop on the train.
In the movie, Brad Pitt gives life to the assassin, Ladybug, who wants to escape the life of crime but ends up being pulled back into this world by his agent, Maria Beetle, played by Sandra Bullock.
In addition to Pitt and Bullock, the film boasts a top-notch cast, with names like Joey King, Aaron Taylor Johnson, and Andrew Koji. David Leitch directs Bullet Train.
Funko Pop! Movies – Bullet Train Funko Pop! Vinyl Figures (2022)
Available at:
Starting now, you can receive 10% off in-stock items with my special link at Entertainment Earth!
 Enjoy!
As an Amazon Associate I earn from qualifying purchases
Want more stuff like this?
Get the best viral stories straight into your inbox!
Don't worry, we don't spam