2023 NEW Candy Freddy Funko Pop! Exclusive: A Sweet Treat for Collectors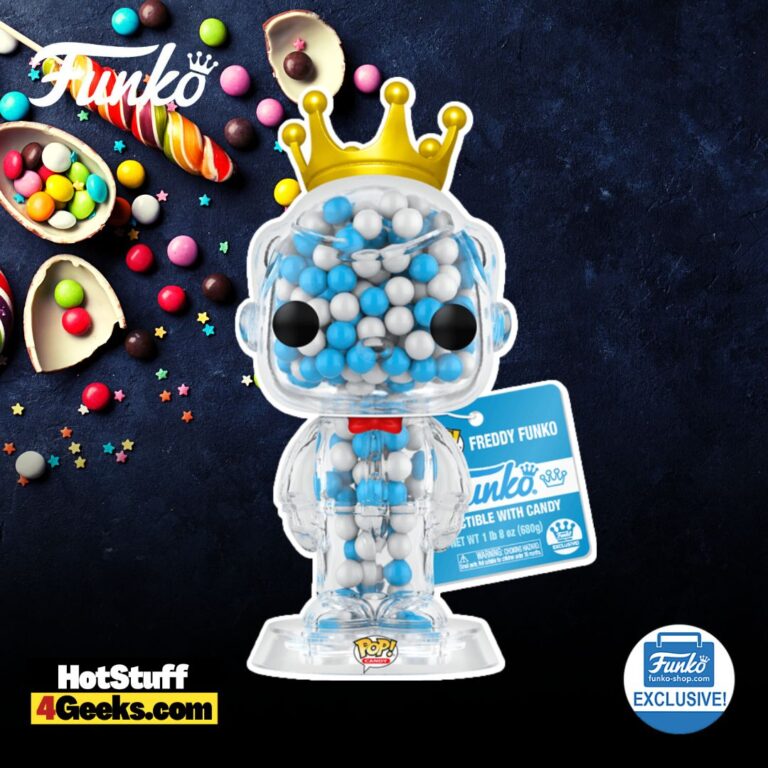 Say hello to a sugar-spun spectacle: the new Funko Pop! Candy Freddy Funko Pop! Vinyl Figure – Funko Shop Exclusive! A pop culture confectionery delight that satiates not just your collection cravings but also your sweet tooth.
The pop figure is dropping today at 9.30 AM PT at the links below – click to jump or scroll to continue reading!
Freddy is encapsulated in a crystal-clear casing, bursting with a lively cascade of blue and white sugar treats.
Each nugget is a vivid memory of childhood candy jars, promising a burst of flavor on your tongue.
This Freddy incarnation maintains his mischievous grin, his eyes sparkling with the same playful invitation, beckoning the kid in you.
Unsnap his base, and behold a surprise – a candy reservoir, ready to sate sudden sugar cravings.
Crafted in a soy-utilizing facility, this edible rendition of Freddy has ingredients as colorful as his persona.
Candy Freddy Funko – a feast for your eyes and your palate.
The Funko Shop Exclusive Pop! Candy Freddy Funko can be found at the links below (click to jump!)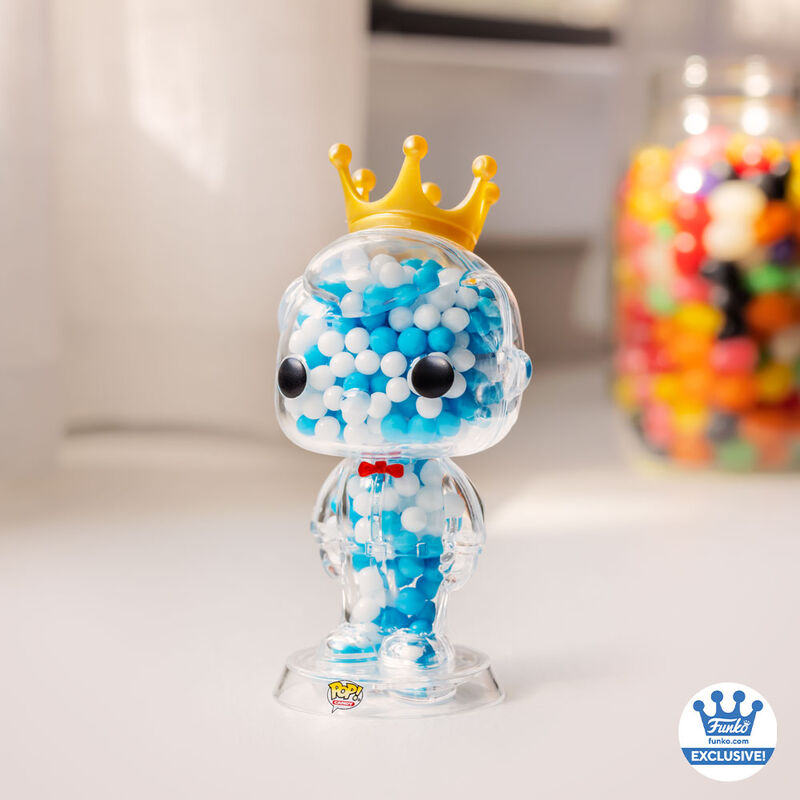 Meet Freddy Funko, the face of the pop culture phenomenon, Funko Inc.
This charismatic character, a crown-sporting, rambunctious redhead, exudes a contagiously enthusiastic spirit.
He embodies geek culture, his various renditions representing the vast scope of our collective fandoms.
Freddy's magic lies in his versatility.
From superheroes to rock stars, Freddy has donned countless avatars, every costume a nod to another corner of our diverse pop universe.
Yet, he never loses his signature charm and goofy grin.
His ceaseless adaptability conveys an essential truth of fandom: at its core, it's about celebrating our shared passion.
Like the ever-smiling beacon he is, Freddy Funko reminds us that joy unites us all, no matter how different our obsessions are.
So here's to Freddy, the crowned jester of our fandom castle, inviting us to revel in the delightfully diverse world of pop culture.
As an Amazon Associate I earn from qualifying purchases
Want more stuff like this?
Get the best viral stories straight into your inbox!
Don't worry, we don't spam