2023 NEW Castlevania-Inspired Funko Pops!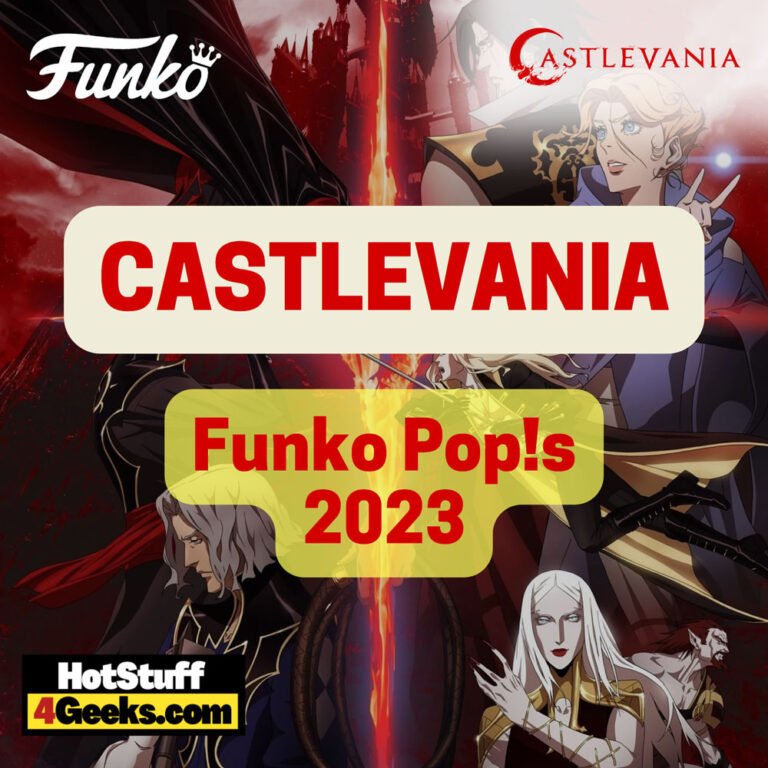 Not official until confirmed.
No matter how you slice it, the new Castlevania-inspired Funko pops are absolutely to die for!
Featuring all of your favorite characters from the hit Netflix series, each pop is beautifully designed and captures the dark essence of the show perfectly.
The Castlevania animated series is a dark medieval fantasy that follows the last survivor of the Belmont clan as they attempt to save Eastern Europe from extinction at the hands of Vlad Dracula Tepe himself.
The series is heavily inspired by the classic game series of the same name and has been praised for its mature themes, intense action, and beautifully animated scenes.
So if you're looking for a spooky addition to your Funko pop collection, be sure to check out these new Castlevania Pop! Figures:
Isaac Funko Pop! Vinyl Figure
Carmilla Funko Pop! Vinyl Figure
Lenore Funko Pop! Vinyl Figure
Hector Funko Pop! Vinyl Figure
Castlevania Funko Pop! Vinyl Figures (2023) is an unconfirmed release. It is only official when or if Funko announces it. I'll update more information in the long run.

Castlevania's first season introduced the main cast of heroes and villains.
Romanian Count Vlad Tepes, better known as Vlad the Impaler, or Count Dracula, vows to exterminate all humans after the love of his life, Lisa, is arrested and executed on charges of witchcraft.
Dracula's villainous actions catch the attention of Trevor Belmont, a nobleman and descendant of a family of warriors who has fought not only the famous vampire but all creatures of the night.
The hero, drunk and braggart, reluctantly decides to protect people.
On the way, he meets and becomes allied with the sorceress Sypha and the Count's son, Alucard, a half-vampire who disagrees with his father's cause.
The trio manages to defeat the vampire and stop his plan to bring an army of demons to Earth from his castle, Castlevania (yes, just like the name of the series and the games).
Netflix took a careful bet on Castlevania and produced the first season with only four episodes.
After the success, the second part came with 8 episodes, and the third season had 10 episodes of just over 20 minutes each.
You can marathon it now!
Castlevania was highly praised for its fidelity to the game that inspired the series the most, 1989's Castlevania III: Dracula's Curse.
It features the same trio of heroes but also incorporates elements and characters from several other titles.
The necromancers Hector and Isaac are from the PlayStation 2 game Castlevania: Curse of Darkness (2005), and the vampire Carmilla first appeared in Castlevania II: Simon's Quest (1988).
The series tells a new story combining all these characters from different eras to appeal to all generations of fans.
Funko Pop! Televison: Netflix – Castlevania Funko Pop! Vinyl Figures (2023)
Starting now, you can receive 10% off in-stock items and free shipping on $39+ orders with my special link at Entertainment Earth!
You can also use CODE: 4geeks anytime. Enjoy!
As an Amazon Associate I earn from qualifying purchases
Want more stuff like this?
Get the best viral stories straight into your inbox!
Don't worry, we don't spam