2023 NEW DC: Batman Beyond with Transparent Chase Funko Pop!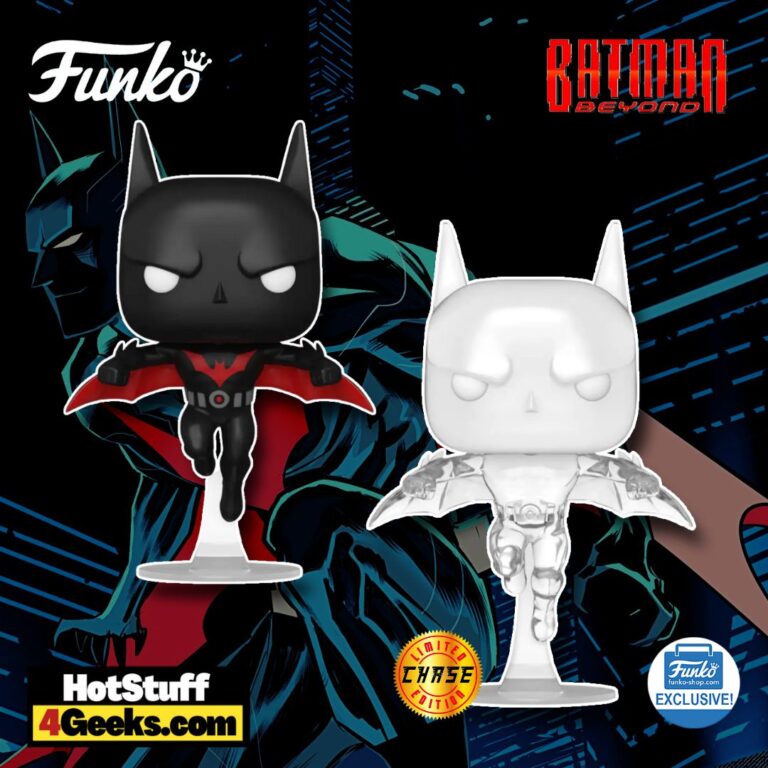 What do you get when you take the Dark Knight and shrink him down to Funko Pop size? Gotham's pint-sized protector, Terry McGinnis, AKA Batman Beyond! Inspired by the fan-favorite animated series, this new Funko Pop! DC – Batman Beyond with Transparent Chase Variant Funko Pop! Vinyl Figure – Funko Shop Exclusive Exclusive is ready to take on all Neo-Gotham criminals.
The pop figures are dropping today at 9.30 AM PT, and you can find them at the links below – click to jump or scroll to continue reading! 
It's 2039, and Gotham City is drowning in crime and poverty. Bruce Wayne, once Batman, now lives a secluded life in his mansion, accompanied only by his guard dog.
Just when the city needs a savior, Terry McGinnis, a high schooler, takes up the Batman mantle after crossing paths with the recluse Bruce.
Terry's not just another kid – he's quick-witted and tough as nails. As he begins his journey as the new Batman, he learns that Bruce isn't the only one with secrets.
Gotham is a labyrinth of hidden threats and danger.
Batman Beyond delivers a thrilling, dark narrative that plunges you into a city teetering on the brink, where each shadow whispers a secret and a new Batman soars above the rooftops.
As our riveting tale of Batman Beyond unfolds, it's impossible not to become invested in the gripping narrative, compelling characters, and pulse-pounding action.
And for those among us who wish to bring a little piece of this dark, thrilling universe into our own, there's a special treat waiting.
The Batman Beyond Pops! it's truly something special. Mirroring Terry McGinnis's transformation into the Dark Knight, this collectible is a must-have for any Batman enthusiast.
The Funko Shop Exclusive Batman Beyond with Transparent Chase Variant Funko Pop! is now available for pre-order at the links below (click to jump!)
Ah, the futuristic saga of Batman, a gripping tale spun into an animated series that graced our screens from 1999 to 2001.
This riveting depiction brings to life an older, reclusive Bruce Wayne, once the enigmatic Batman, who has since hung up his cowl and retreated into the shadows.
Yet, in the crime-riddled city of Gotham, the dark silhouette of Batman is a beacon of hope, an irreplaceable symbol.
Enter Terry McGinnis, a whip-smart, rebellious teenager with an uncanny knack for stumbling into trouble, who unexpectedly stumbles upon Wayne Manor and its secrets.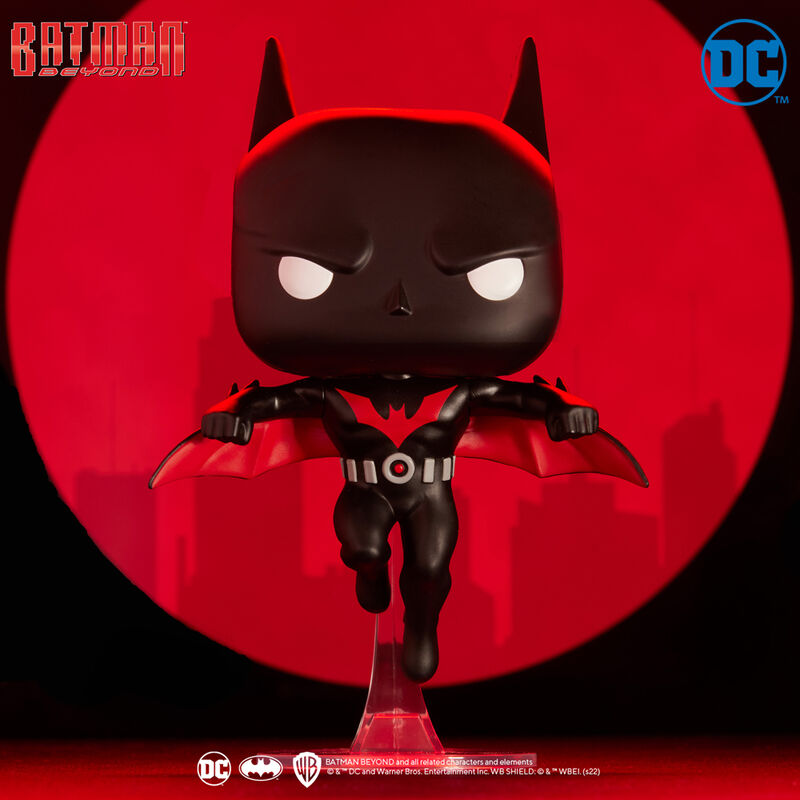 An unexpected relationship forms as Bruce sees a spark of his younger self in Terry, his audacious determination, and an unquenchable desire to fix the wrongs around him.
This leads Bruce to take Terry under his wing, transforming him into Gotham's new guardian.
Meanwhile, Amanda Waller, an individual of immense power and influence, always held Batman in high regard.
She saw in him an epitome of justice, a figure that needed to exist in perpetuity.
However, time was unkind to her hero. Aging had begun to take its toll on Batman, threatening his superhero existence.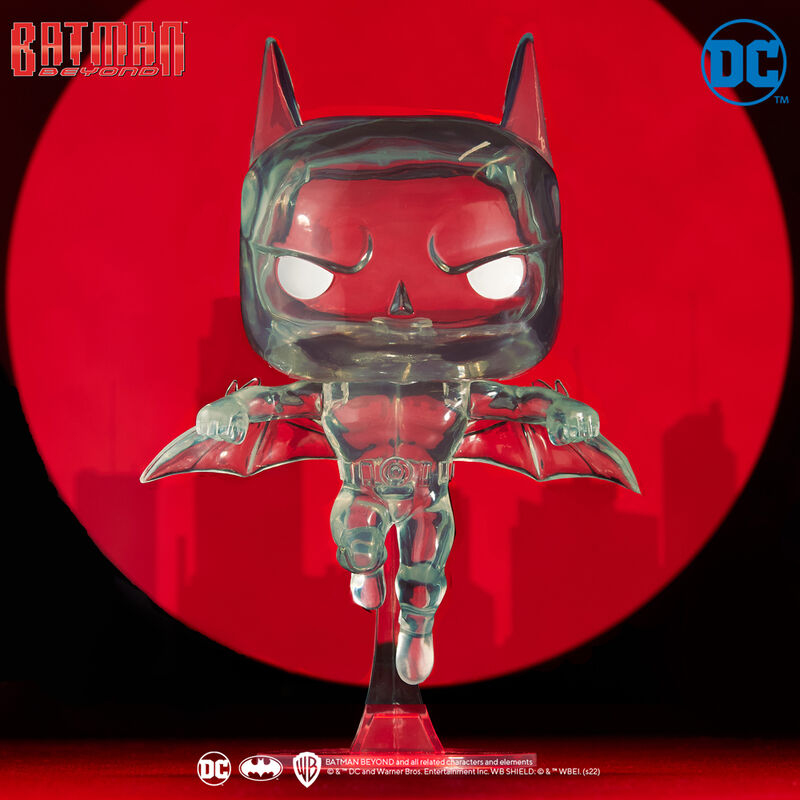 Anticipating Batman's eventual retirement, or even worse, his death at the hands of a villain, Waller embarked on a daring endeavor.
She acquired a sample of Batman's DNA and embarked on a quest to find the perfect couple to carry forward Batman's legacy.
She found her candidates in Warren and Mary McGinnis, who remarkably mirrored the traits of Thomas and Martha Wayne, Bruce's parents.
In a covert operation, she manipulated Warren's DNA to mirror that of Bruce Wayne.
Consequently, when their son Terry McGinnis was born a year later, he was imbued with the genetic prowess of Batman himself.
The once defiant delinquent Terry became the Dark Knight of Gotham. Under Bruce's tutelage, he proved himself to be an exceptional warrior, defying conventional fighting styles and often resorting to guerrilla tactics to outsmart his foes.
Time and time again, Terry demonstrated his peak physical condition, toppling foes stronger and mightier than him.
His brilliant intellect, shaped and honed by Bruce's detective training, combined with his learned ability to create healing concoctions from everyday chemicals and herbs, made him an exceptional Batman.
In his early twenties, Terry, the once bratty kid, began to eclipse even Bruce Wayne.
Displaying superior strategy and a keen understanding of psychological warfare, Terry succeeded in defeating the Joker using mind games alone, a feat that the original Batman himself never managed, proving that he was indeed a worthy successor to the Batman mantle.
Funko Pop! DC – Batman Beyond with Transparent Chase Variant Funko Pop! Vinyl Figure – Funko Shop Exclusive Exclusive
Available at:
Starting now, you can receive 10% off in-stock items with my special link at Entertainment Earth!
 Enjoy!
As an Amazon Associate I earn from qualifying purchases
Want more stuff like this?
Get the best viral stories straight into your inbox!
Don't worry, we don't spam