2023 NEW Princess Aurora w/ Castle Funko Pop! Town and More
Funko Pop! Disney Ultimate Princess Funko Pop! Vinyl Figures (2023 release)
Available at:
Step into a world of enchantment and nostalgia with the new Disney Ultimate Princess Funko Pops (2023 release)! Included in this release are Anna, accompanied by ducks, Merida holding her trusted bow, Mulan proudly wielding her sword and a unique Princess Aurora figure paired with her famed castle. A must-have addition for every discerning collector's assortment.
UPDATE: Now available for pre-order! To get your hands on these Pop Vinyl Figures, be sure to check out the links I've provided below – click to jump or scroll to continue reading!
Unveiling 2023's Disney Ultimate Princess Funko Extravaganza!
Disney diehards and Funko enthusiasts, the stars have aligned in 2023. The spotlight gleams on four iconic princesses immortalized as Funko Pops, who are oh-so-adorable and dripping with details.
Frozen's Anna is here, and instead of snowflakes, she's flanked by the cutest ducks you've ever seen—This Pop! is an ode to her warmth.
Our fiery Scottish lass, Merida, emerges with every curl and determined look intact.
Then there's Mulan,  encapsulating her blend of elegance and warrior prowess.
Last but certainly not least, Princess Aurora isn't just making an appearance. She's taking it up a notch by bringing her iconic castle along in the enchanting Pop! Town Vinyl Figure.
The grandeur! The splendor! It's a delightful dance of detail and nostalgia. Grab them, treasure them, and let the magic take you back.
Unveiling the Disney Ultimate Princess Funko Pops List for this release:
Frozen Anna with Ducks Funko Pop! Vinyl Figure #1023
Merida Funko Pop! Vinyl Figure #1022
Mulan Funko Pop! Vinyl Figure #1020
Princess Aurora with Castle Funko Pop! Town Vinyl Figure #29
Disney Ultimate Princess Funko Pop! Vinyl Figures  (2023 release) are now available for pre-order at the links below (click to jump!)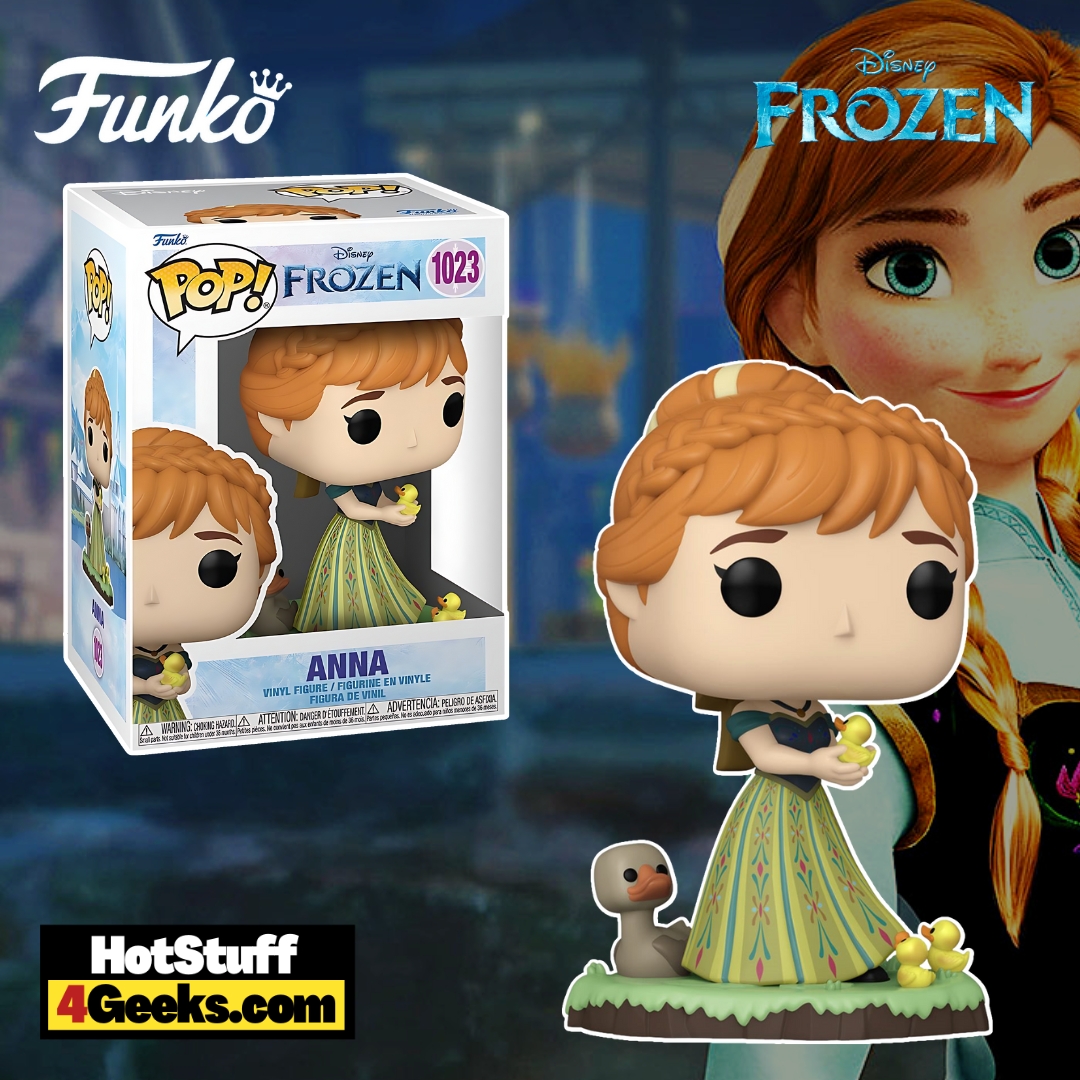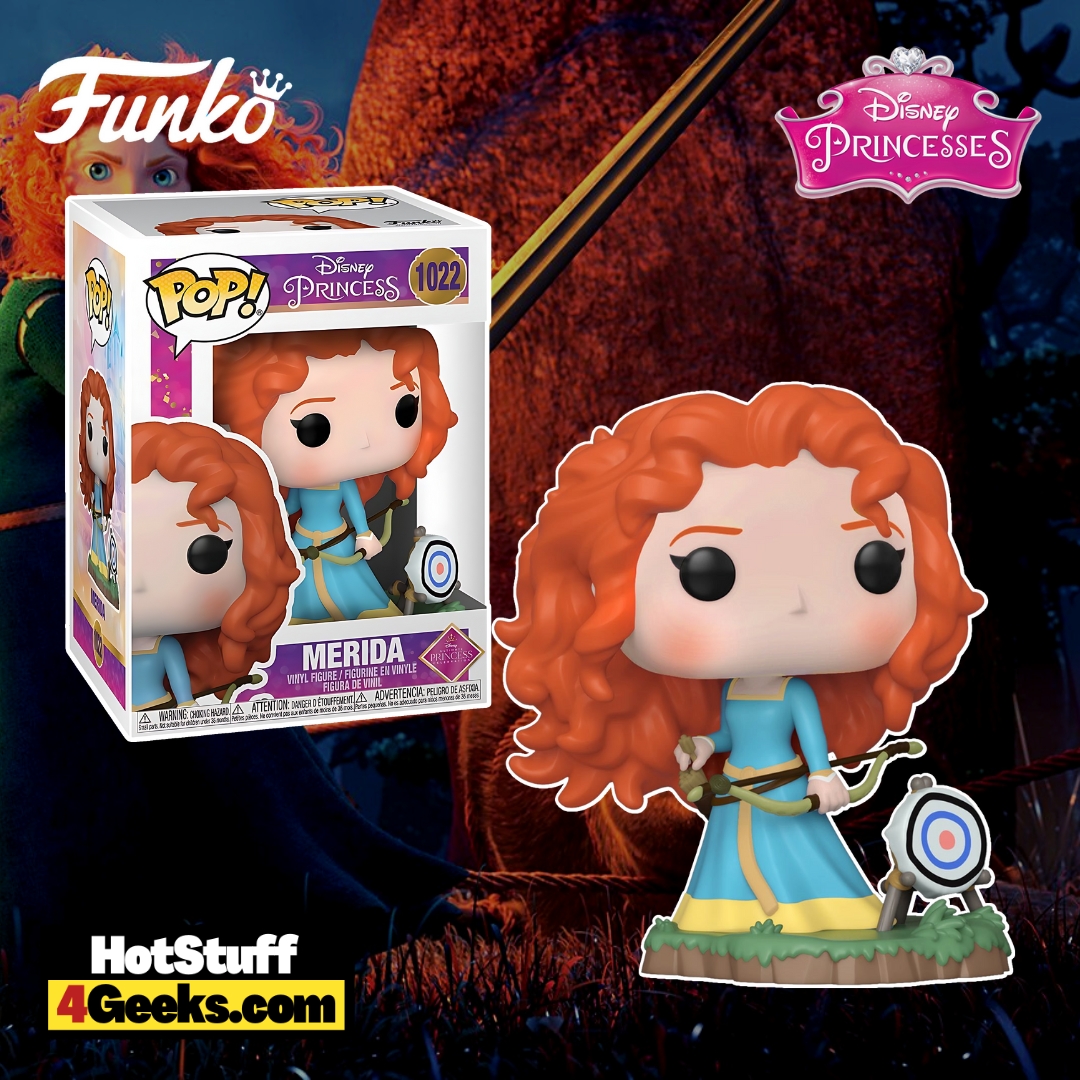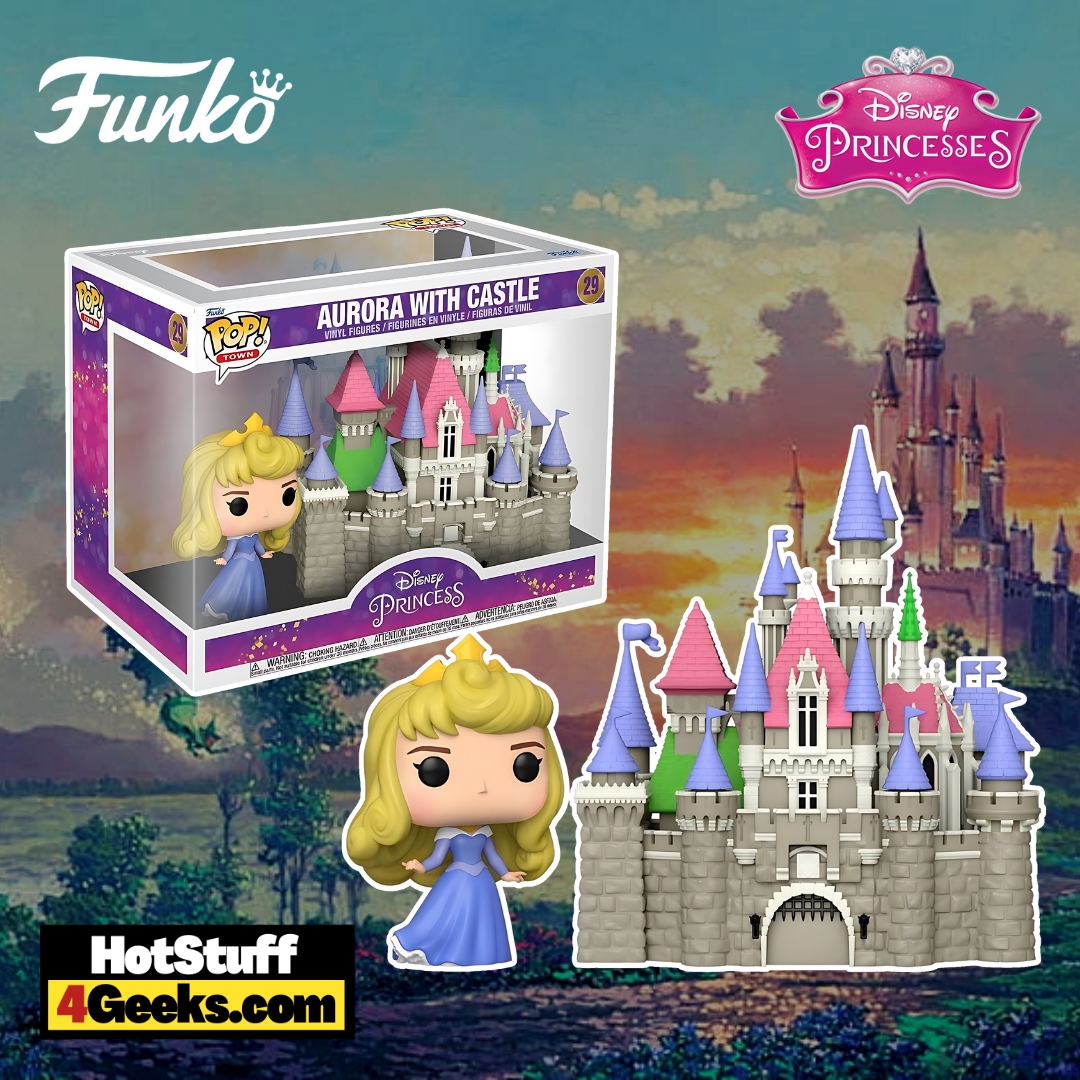 A Modern Guide to Disney's Princess Pantheon
When you think of Disney princesses, perhaps a flutter of childhood memories comes rushing back.
Disney has woven an undeniable magic into our culture, and the princesses are central to that tapestry.
These animated icons are pillars of strength, kindness, resilience, and determination, not merely damsels in distress.
Let's dive deep into the qualities that make some of Disney's princesses truly stand out. No, we're not merely ranking them but appreciating their intricate characters.
First up, Merida, our fiery Scottish lass. She's not just about arrows and unruly locks.
Merida's journey challenges conventional norms, teaching us that sometimes, forging one's path can be a tad complex. But through it all, the essence of family shines as the true North Star.
Then there's Pocahontas, whose soul seems intertwined with nature itself. Her audacity to bridge two worlds showcases a diplomat's finesse.
Far from mere folklore, her narrative becomes an anthem of understanding, unity, and love that transcends boundaries.
Aurora's tale, on the other hand, seems laced with enchantment. Amidst slumbers and curses, her elegance emerges not just in grace but in her pure heart.
Her story may be timeless, but her spirit makes her genuinely ageless.
If we're talking spirit, Rapunzel's zeal to chase the floating lanterns is admirable.
Beyond her towered confinement, she embodies a blend of sweet tenacity, proving that dreams are worth pursuing, even if they take us out of our comfort zone.
Snow White's cheeriness amidst adversity is pure gold.
Her story is not merely about poisoned apples or serenades; it's about optimism and finding sunshine even in the darkest woods.
Sailing into the horizon, Moana's voyage is more than just finding Te Fiti's heart.
It's a journey of self-discovery, courage, and understanding one's legacy. Every wave she rides symbolizes challenges, yet she sails forth, determined and steadfast.
Tiana's New Orleans adventure is a hearty gumbo of dreams, resilience, and hard work. Love does play its part, but Tiana's dedication to her culinary aspirations teaches us the authentic recipe for success.
Amid Agrabah's bustling bazaars, Jasmine's narrative is one of defiance against confinement and societal norms.
Her spirit is a beacon of independence, illuminating the tales of many who dare to dream beyond the palace walls.
Mulan, beyond her armor, is a testament to bravery and challenging age-old norms.
Her story is less about disguise and more about discovering inner strength when the odds seem stacked against you.
The undersea wonder Ariel, with her brilliant red locks, offers a tale drenched in curiosity and the pursuit of one's true self.
Her literal and metaphorical voice is her strength, guiding her towards love and a world unknown.
Cinderella's glass slipper might be iconic, but her resilience truly fits perfectly.
Despite hardships, her belief in dreams and the power of kindness makes her tale glow even past midnight.
Lastly, Belle's tale is one for the bookworms and dreamers.
Amidst a castle of enchantment, her beauty lies not just in appearance but in her capability to see beyond the surface to find love and redemption in the most unexpected places.
To wrap it all up, these princesses are more than just tiaras and gowns.
Their tales, filled with trials and triumphs, become life lessons.
Their dreams, hopes, and adventures paint a canvas of inspiration for all, reminding us that every story, no matter how old, has a sprinkle of magic waiting to be discovered.
As an Amazon Associate I earn from qualifying purchases
Funko Pop! Disney Ultimate Princess Funko Pop! Vinyl Figures (2023 release)
Available at:
Want more stuff like this?
Get the best viral stories straight into your inbox!
Don't worry, we don't spam