2023 NEW Release Alert: Dr. Stone Funko Pops!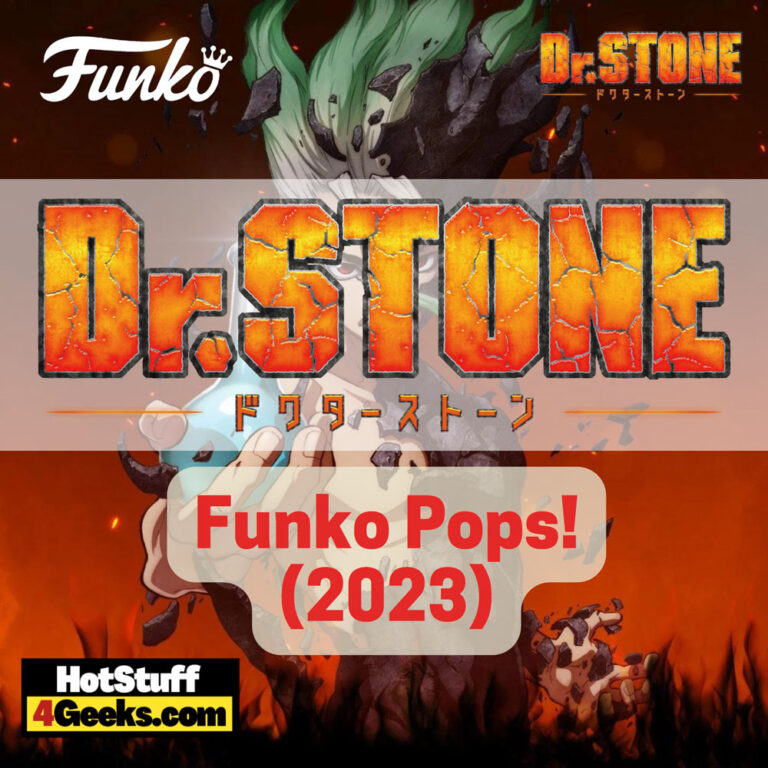 Not official until confirmed.
Dr. Stone is one of the most innovative and intriguing anime to come out in recent years. The first wave of Dr. Stone Funko Pops is inspired by the exploits of Senku Ishigami, a brilliant teenage boy who wakes up after being frozen in stone for several thousand years.
In a world where all civilization has been destroyed and everyone has turned to stone, Senku must use his scientific expertise to re-create the wonders of the modern world.
From building a water purifier to creating gunpowder, Senku's journey is a fascinating look at how human ingenuity can triumph over impossible odds.
With an engaging cast of characters and gorgeous animation, Dr. Stone is a must-have anime for any fan of the genre. Here's the breakdown for the upcoming Dr. Stone Funko Pop! Figures:
Dr. Stone – Chrome Funko Pop! Vinyl Figure
Dr. Stone – Kohaku Funko Pop! Vinyl Figure
Dr. Stone – Senku Funko Pop! Vinyl Figure
Dr. Stone – Tsukasa Funko Pop! Vinyl Figure
Dr. Stone Funko Pop! Vinyl Figures (2023) is an unconfirmed release. It is only official when or if Funko announces it. I'll update more information in the long run.

The story of the Dr. Stone anime series begins with a brilliant scientist named Senku Ishigami. After a mysterious event turns all of humanity to stone, Senku is the first to break free.
He sets out on a mission to restore the world to its former glory by reawakening the petrified people and teaching them the science that they have forgotten.
While this task is no easy feat, Senku is confident that anything is possible with enough hard work and determination.
Along the way, he meets new friends and allies, each with their own skills and talents that contribute to his cause. With the power of science on their side, there's nothing that Senku and his friends can't achieve.
Dr. Stone's manga series has been serialized in Japan since 2012 by Riichiro Inagaki and illustrated with beautiful artwork by Boichi.
TMS Entertainment released the anime adaptation of Dr. Stone in 2019, followed by the second season in 2021.
The anime series is confirmed to return with the third season in 2023, and while many are looking forward to it, the manga's community of readers is heartbroken.
After five years in circulation, the Dr. Stone manga ended in chapter 232 in the newest issue of Shonen Jump magazine.
The end of the story of Senku and his friends is free on the magazine's official website.
And while many have imagined that this is the closure of the franchise, on his Twitter feed, Inagaki indicated that he might explore new stories in the Dr. Stone universe.
As an Amazon Associate I earn from qualifying purchases
Want more stuff like this?
Get the best viral stories straight into your inbox!
Don't worry, we don't spam