NEW 2022 Universal Monsters: Dracula Black Light Funko Pop!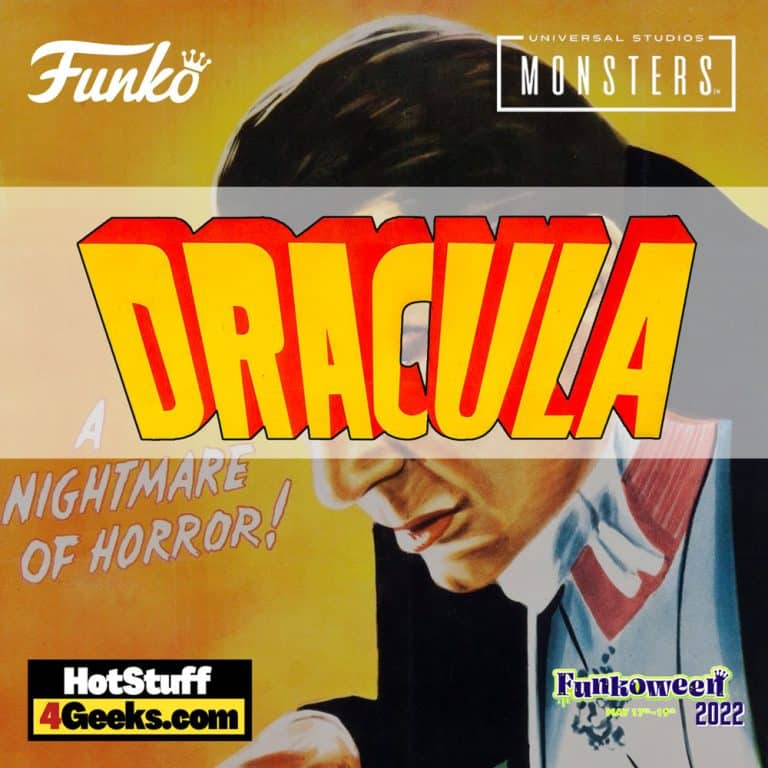 Not official until confirmed.
The new Funko Pop! Movies: Universal Monsters – Dracula Black Light Funko Pop! Vinyl Figure – Walgreens Exclusive depicts the first Dracula ever portrayed in a film. Which, of course, makes him the original. The golden standard. The vampire numero-uno.
And Bela Lugosi did a great job. He was all sophisticated and mesmerizing. Terrifying and charming.
Dracula tells the story of Count Dracula, who manipulates Reinfield into taking him to London so that the monster can spread chaos and terror. It's up to Van Helsing to find out what's going on and stop the Lord of Darkness.
This film marks the beginning of Universal's dominance in terms of Horror Cinema that would forever shape Western culture.
Dracula Black Light Funko Pop! is an unconfirmed release. It is only official when or if Funko announces it. I'll update more information in the long run.

Dracula is a 1931 American pre-Code vampire horror film directed by Tod Browning and starring Bela Lugosi as the main character. The film was produced by Universal Pictures and is based on the 1924 stage play Dracula by Hamilton Deane and John L. Balderston, which in turn is based on Bram Stoker's novel of the same name.
Dracula follows the novel's general plot, but there are significant differences. Some changes were made to downplay the novel's erotic undertones, while others were due to censorship restrictions of the day.
In addition, the film omits many of the novel's key characters and events and adds several new characters and scenes unique to this adaptation.
As a result, Dracula has been both praised and criticized by fans of the original novel. However, it is generally considered to be one of the best cinematic adaptations of Stoker's novel.
Funko Pop! Movies: Universal Monsters – Dracula Black Light Funko Pop! Vinyl Figure – Walgreens Exclusive
Starting now, you can receive 10% off in-stock items and free shipping on $39+ orders with my special link at Entertainment Earth!
You can also use CODE: 4geeks anytime. Enjoy!
As an Amazon Associate I earn from qualifying purchases
Want more stuff like this?
Get the best viral stories straight into your inbox!
Don't worry, we don't spam