ECCC 2021: Schitt's Creek - Alexis Rose Funko Pop! Exclusive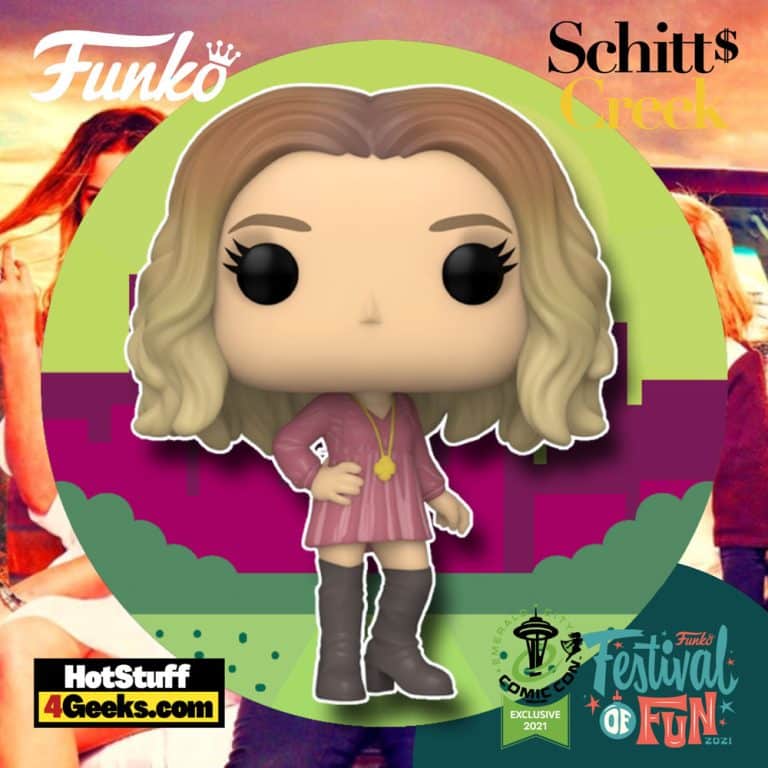 The Funko Pop! Television: Schitt's Creek – Alexis Rose Funko Pop! Vinyl Figure is an ECCC 2021 X Festival of Fun 2021 X Target Exclusive and will be available to everyone starting December 3, 2021, at 6 am PT.
She's a Schitt's Creek icon, even as a POP! So celebrate your favorite Schitt's Creek character with this Alexis Rose Funko Pop! ECCC 2021 Exclusive. Modeled after Alexis in her "a little bit Alexis" stylish outfit, this collectible is what every fan needs!
Schitt's Creek is filled with many fun and memorable characters. Still, none of them stand out like sassy socialite Alexis Rose, who surprised everyone by being the most identifiable and well-developed character on the hit series.
She went from a spoiled brat, horrified by the loss of her wealth and the prospect of small-town living, to an empowered businesswoman who selflessly helped make her community a better place.
The ECCC 2021 X Festival of Fun 2021: Alexis Rose Funko Pop! – Target Exclusive is available starting December 3th at the links below (click to jump!) Also, don't forget to check more images of this cool pop right down.
Over six colorful seasons, the Rose family changed and was changed by the quaint charm of Schitt's Creek, but Alexis emerged as the character with the most growth and influence.
From being a part of some of the show's most important storylines to inspiring the most growth in others around her, and even giving her its iconic catchphrase, there are many reasons why Alexis is truly its main character.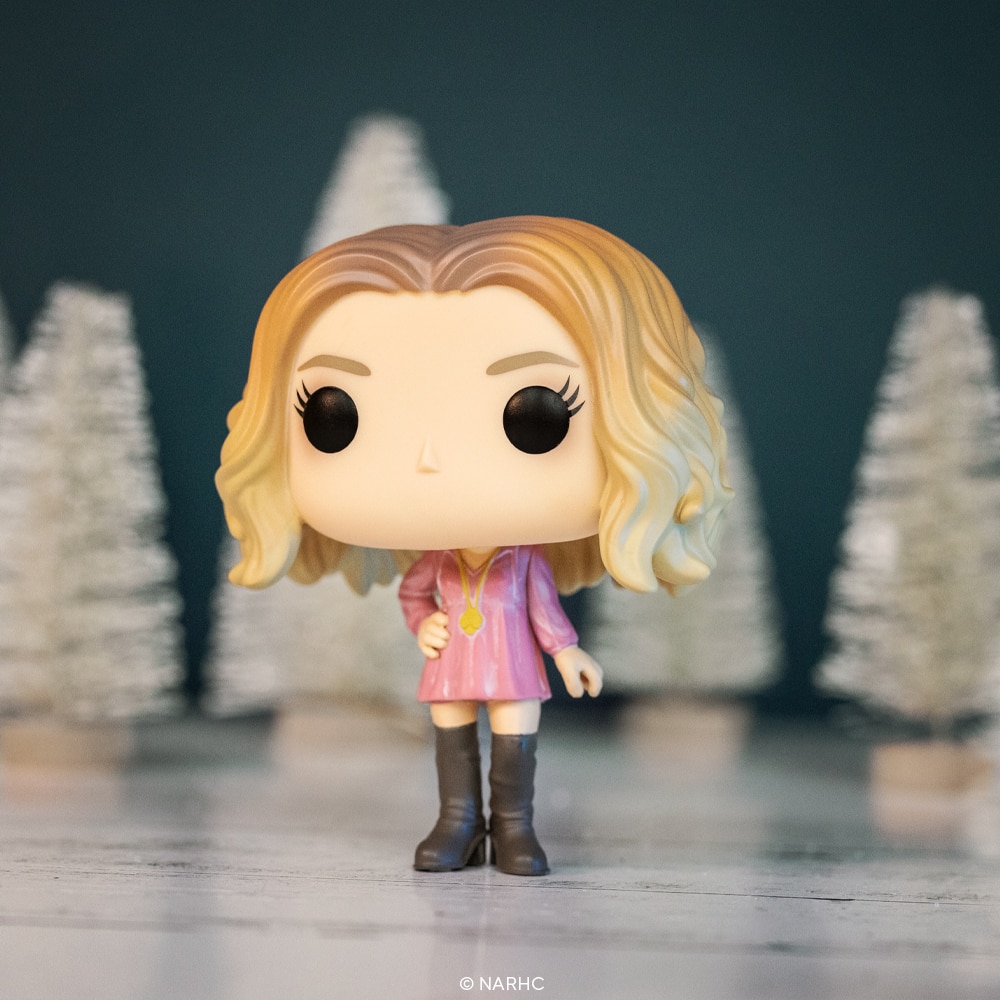 The Alexis Rose ECCC 2021 X Festival of Fun 2021 X Target Exclusive Funko Pop! is available starting December 3th at the links below (click to jump!)
Awarded Best Comedy Series at the 2020 Emmy Awards, Schitt's Creek surprised audiences by snatching seven consecutive trophies, making a famous splash in the comedy categories.
Again, the series surprised, defeating the beloved The Marvelous Mrs. Maisel and the praised The Good Place and Insecure, closing its last year masterfully.
Unlike its competitors, Schitt's Creek was the only nominee in the comedy categories originating outside the United States. Produced in Canada, the CBC series arrived in the United States on the little-known Pop TV just a month after its Canadian TV debut in 2015.
Still, it was only upon entering Netflix's North American catalog that the comedy began to receive greater recognition and, in 2019, its first Emmy nominations.
The series tells the story of the Rose family, socialites who, after losing their fortune, must move to a town set in rural Canada that lacks the luxuries of their big-city lives.
Starring Eugene Levy, Catherine O'Hara, Dan Levy, and Annie Murphy – all of whom won Emmy 2020 awards for their performances – the production shows the four of them sticking together despite all the recent events in their lives.
Seeking to maintain a fun atmosphere, Schitt's Creek uncomplicated themes such as sexuality and family with well-written scripts that took a light-hearted approach to the main characters' lives.
The optimistic tone of the series became the main attraction for the audience and received critical acclaim, especially at a time when almost everything that happens in the world seems to point to a grim future.
To keep up with the public demand, the specialized media – and the Emmy Academy – started paying more attention to Schitt's Creek, belatedly realizing the merits of the series and awarding it both for its great final year and its legacy of uncompromising yet well-made comedy.
Starting now, you can receive 10% off in-stock items and free shipping on $39+ orders with my special link at Entertainment Earth!
You can also use CODE: 4geeks anytime. Enjoy!
As an Amazon Associate I earn from qualifying purchases
Want more stuff like this?
Get the best viral stories straight into your inbox!
Don't worry, we don't spam