ECCC 2021: The Simpsons – Stupid Sexy Flanders Funko Pop! Exclusive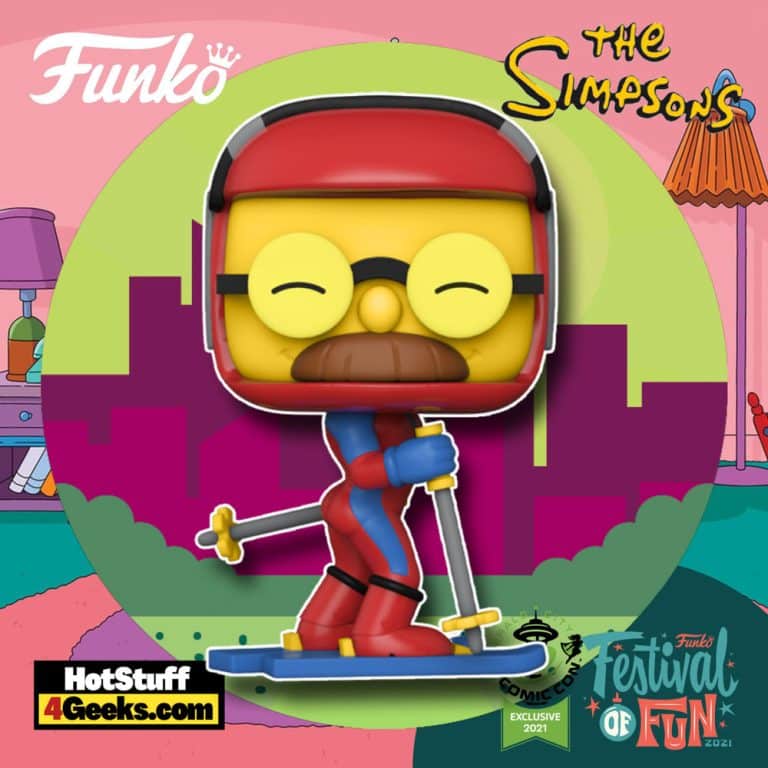 The Funko Pop! Television: The Simpsons – Stupid Sexy Flanders Funko Pop! Vinyl Figure is an ECCC 2021 X Festival of Fun 2021 X Hot Topic Exclusive and will be available to everyone starting December 3, 2021, at 6 am PT.
A Simpsons figure based on one of the show's most famous scenes, the stupid and sexy Flanders, is released by Funko.
When you're standing on top of a mountain, there's something you never want to see. No, it's not a bear. It's not even an avalanche. But, as Homer Simpson learned, there's nothing quite as unsettling as seeing your annoying neighbor in a skintight suit.
Now you'll be able to see The Simpsons' stupid, sexy Flanders on the shelf in your home, if you're sure about it, with Funko's new vinyl collectible. And yes, it's definitely designed with maximum mobility in mind because that ski suit is as revealing as ever.
The stupidly sexy Flanders ECCC 2021 Funko Pop is new Simpsons collectible is Homer's biggest nightmare, who is also perhaps our favorite version of his neighbor.
The pop is a faithful recreation of Ned showing off his ski suit and some of his other assets as he joins his neighbor on the slopes.
The ECCC 2021 X Festival of Fun 2021: Stupid Sexy Flanders Funko Pop! – Hot Topic Exclusive is available starting December 3th at the links below (click to jump!) Also, don't forget to check more images of this cool pop right down.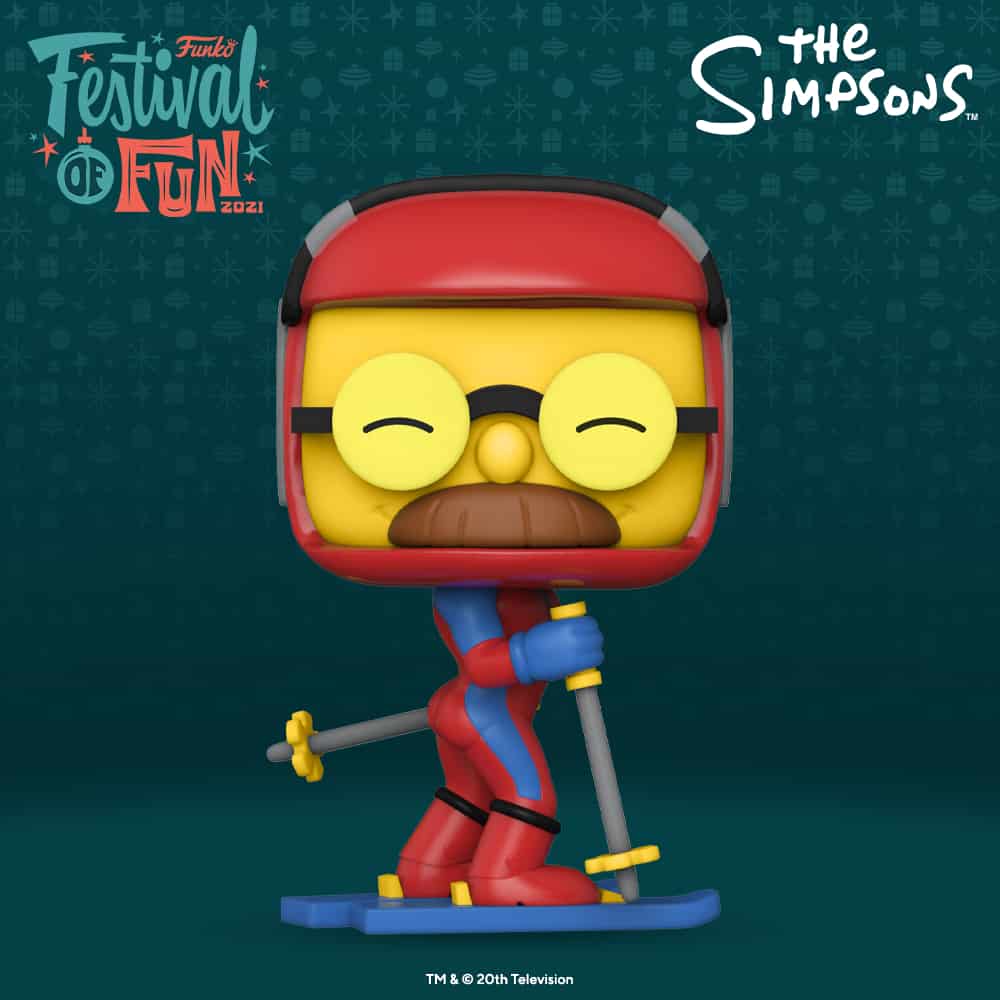 That unforgettable moment took place during the tenth episode of season eleven of The Simpsons, "Little Big Mom."
Homer was trying to figure out which race to ski when Ned showed up looking like a modern-day Norse god.
After Homer asked him about the suit, Ned wiggled his butt to show how flexible he made it. Homer then accidentally started down the mountain.
When he tried to remember his instructor's lesson, all he could picture was Ned in his suit saying, "Nothing at all! Nothing at all! Nothing at all! Nothing at all!"
Starting now, you can receive 10% off in-stock items with my special link at Entertainment Earth!
 Enjoy!
As an Amazon Associate I earn from qualifying purchases
Want more stuff like this?
Get the best viral stories straight into your inbox!
Don't worry, we don't spam