2022 NEW Fullmetal Alchemist Brotherhood: Ling Yao Funko Pop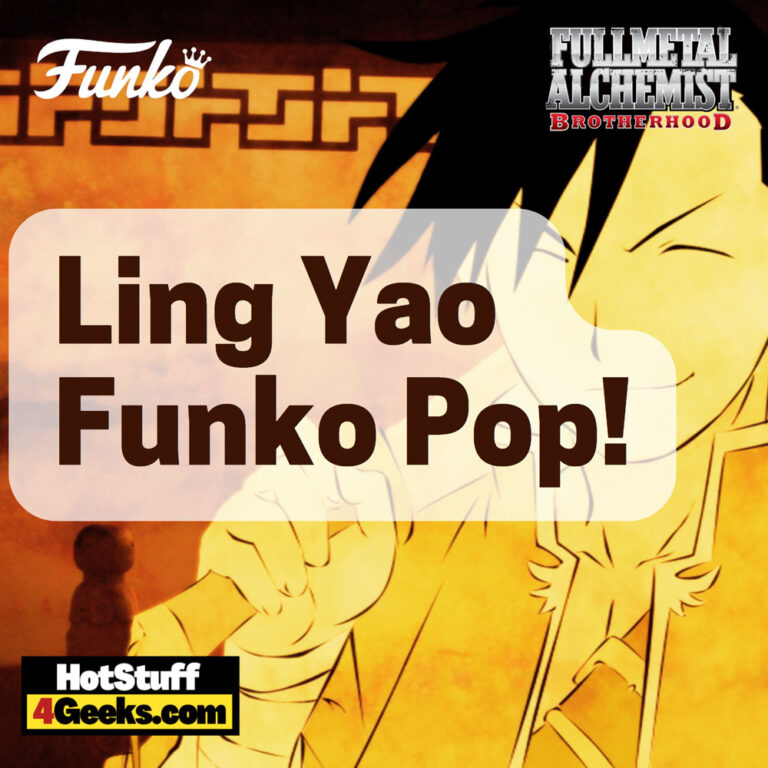 Not official until confirmed.
Some people are Funko pop collectors. Others are devoted fans of anime. And then there are those who are lucky enough to be both.
For these die-hard fans, the release of a new Funko Pop! Animation: Fullmetal Alchemist: Brotherhood – Ling Yao Funko Pop! Vinyl Figure is a cause for celebration.
The figure captures the essence of the beloved anime character, complete with his signature hairstyle and outfit.
Fullmetal Alchemist is a Japanese manga series written and illustrated by Hiromu Arakawa.
The story follows two brothers, Edward and Alphonse Elric, seeking to regain their original bodies. While traveling, they meet Ling Yao, a prince from the eastern nation of Xing and the ruler of the Yao clan.
Ling Yao is a carefree, detached, and fickle person. He is the 12th son of the Xing emperor and the leader of the Yao clan.
Together with two subordinates, Fu and Lan Fan, he went to Amestris in search of immortality, aiming at the imperial throne.
Ling is also searching for the Philosopher's Stone, which he believes can help him achieve his goals. However, he soon learns that the stone is not what he thought it was and that using it comes at a high cost.
Ling Yao Funko Pop! is an unconfirmed release. It is only official when or if Funko announces it. I'll update more information in the long run.

The aspiring emperor of Xing spares no effort to assist Edward and Alphonse Elric in the battles against artificial humans, intending to discover the secret of immortality.
In the story, Ling shares his body with Greed, a homunculus who ends up rebelling against the other members of his species for his individual ambitions.
It all started when Father, seeing Ling's determination, decides he will use him as a pawn and, using a bit of Philosopher's Stone from his body, transforms him into the new Greed.
Ling accepted the spirit of Greed for his chance at immortality, and the new Greed came to inhabit his body.
As a Homunculus, Ling gains the ability of instant regeneration; he also gains the Ultimate Shield.
However, these powers come at the cost of leaving Greed in control of his body most of the time.
Check more Fullmetal Alchemist here.
Starting now, you can receive 10% off in-stock items with my special link at Entertainment Earth!
 Enjoy!
As an Amazon Associate I earn from qualifying purchases
Want more stuff like this?
Get the best viral stories straight into your inbox!
Don't worry, we don't spam