Fun on the Run 2023: WWE – Liv Morgan Funko Pop! Exclusive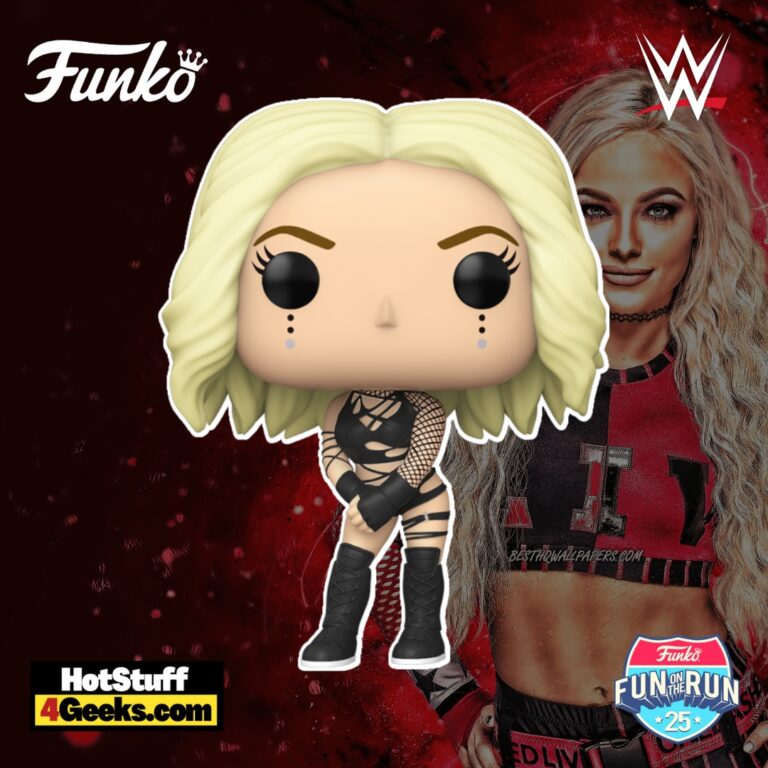 Can you feel the energy pulsating? Brace yourself! Liv Morgan, the legendary WWE powerhouse, is ready to bring the thrill of the ring right into your living room, all thanks to the magic of the new Funko Pop! WWE – Liv Morgan Funko Pop! Vinyl Figure – Walmart X Fun on the Run Exclusive, Liv Morgan is all set to leap from the ropes of reality into the colorful world of collectibles.
This Funko Pop! is releasing today at 6.00 AM PT! To get your hands on this Pop!, be sure to check out the links I've provided below – click to jump or scroll to continue reading!
The Tiny Titan: WWE's Liv Morgan as a Funko Pop! Vinyl Figure
This tiny but mighty version of Liv encapsulates her dynamism perfectly.
From her signature ring attire to her charismatic energy, this Funko Pop! figure captures the essence of the WWE star in a delightful, playful way.
Don't be fooled by its size – it may be small, but it's jam-packed with the spirit of Liv's unwavering determination and her unyielding audacity.
Who knows what epic wrestling narratives this Funko Pop! Liv Morgan could inspire within your collection.
Maybe she's about to win a title match, or perhaps she's rallying the other figures for a grand showdown.
With this exclusive addition, you're not just adding a figure. You're welcoming an epic story-maker into your home.
Let the fun begin!
The Walmart X Fun on the Run Exclusive Liv Morgan Funko Pop! can be found at the links below (click to jump!)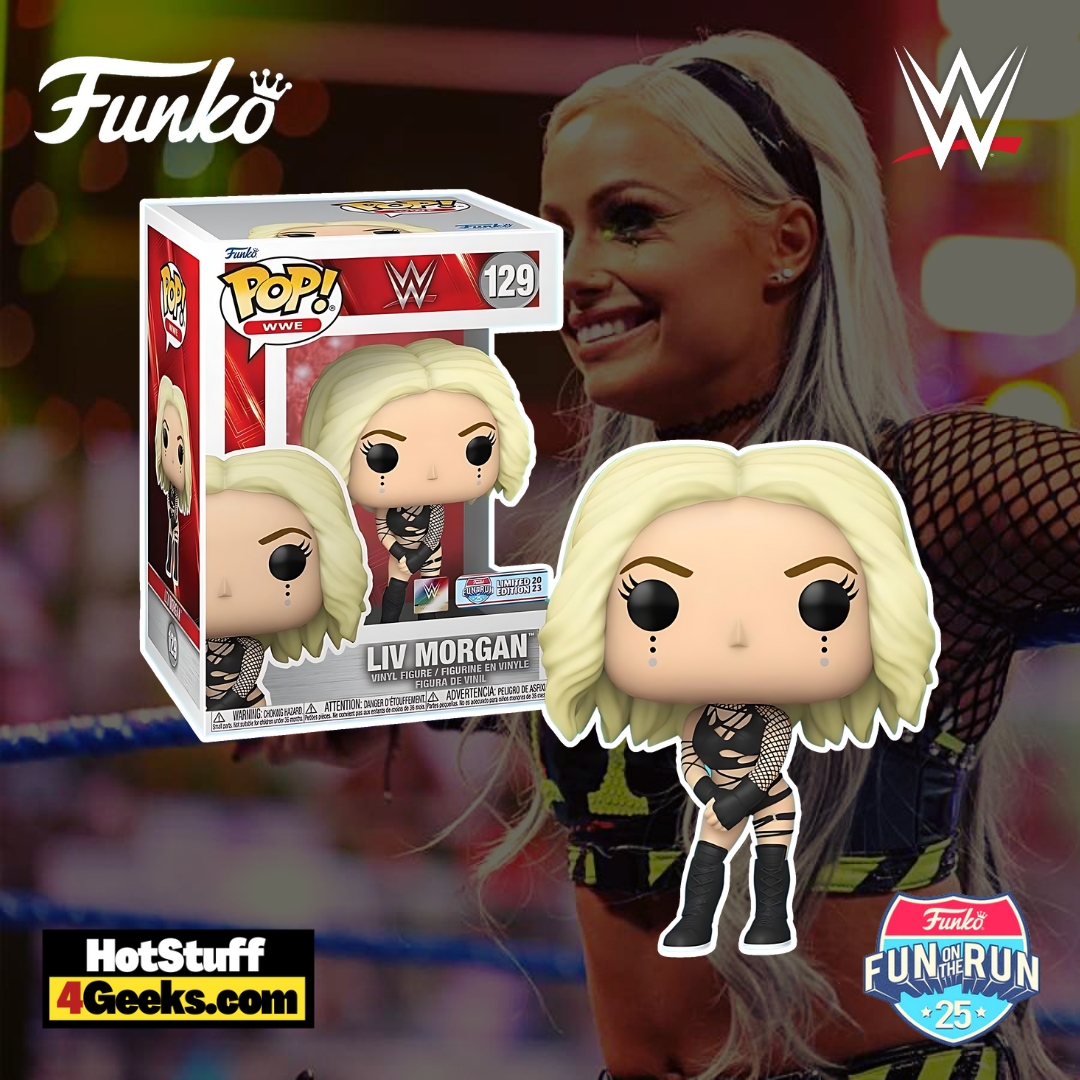 Riding the Wave of Success: The Liv Morgan Story
Perched atop the wrestling ring, she brandishes a charisma that not only echoes through the roar of the crowd but also reverberates across the industry itself.
Meet Liv Morgan, a power-packed talent who has successfully carved out a remarkable journey within the world of professional wrestling.
Born in Paramus, New Jersey, as Gionna Jene Daddio, Liv knew that the world of wrestling was her calling.
She viewed it not only as a sport but also as an art, a blend of raw power and pure entertainment.
She stepped into the wrestling ring with WWE in 2014, rechristening herself as Liv Morgan, and she hasn't looked back since.
Climbing the ladder of success wasn't easy for Liv.
Her initial career trajectory saw her grappling with many challenges, battling through an undercard slot in NXT and struggling to find her unique place in an industry often dominated by larger-than-life personalities.
However, Morgan proved to the world that persistence pays off by utilizing her passion, resilience, and sheer grit to break through the noise.
What distinguishes Liv Morgan in the wrestling universe is her authenticity.
Whether it's her genuine affinity for pizza – a fun fact that her fans adore – or her unyielding determination in the ring, Morgan possesses an undeniable allure.
She is unapologetically herself, which resonates with fans and sets her apart from her counterparts.
Despite the glamour and glitz that usually accompanies a WWE career, Liv remains grounded.
Her story serves as a beacon of inspiration for aspiring wrestlers, especially young girls.
Liv's journey underscores the message that one can overcome any obstacles to reach their dreams with hard work and a never-give-up attitude.
In recent years, we've witnessed Liv evolve as a performer.
Her on-screen character has developed a lot of depth, which, coupled with her agile, high-energy wrestling style, makes her a compelling athlete to watch.
She's not just a wrestler; she's an entertainer, captivating audiences worldwide with her performances.
However, the story of Liv Morgan is far from over. If anything, she's just getting started.
This vibrant athlete, who once toiled away in relative obscurity, now stands on the cusp of achieving wrestling superstardom.
As she continues her journey, one thing is sure – Liv Morgan is, and always will be, a force to be reckoned with.
Here's to Liv Morgan – her past, present, and promising future in professional wrestling.
She's a testament to the power of determination, a beacon of hope for aspiring athletes, and proof that dreams, no matter how big, can come true.
Through her story, she continues to inspire, uplift, and change the wrestling world.
And that, my friends, is worth celebrating.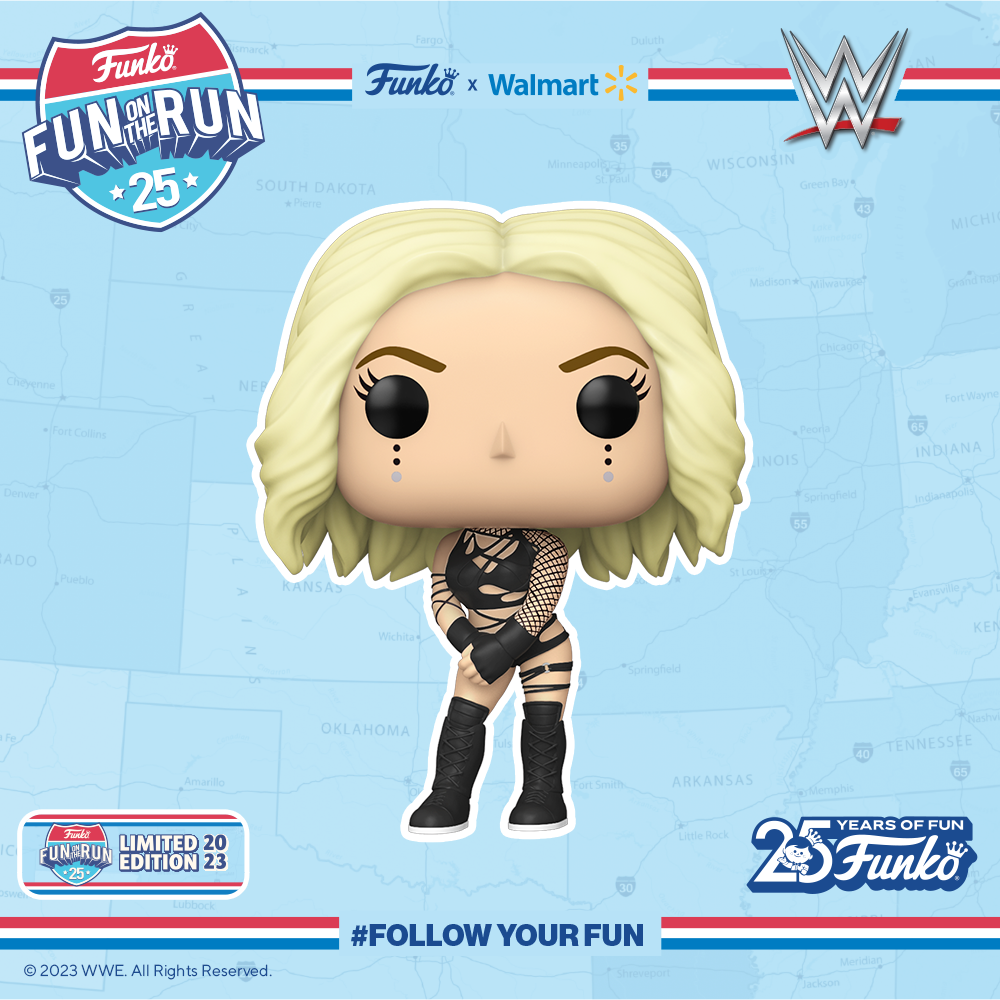 Funko Pop! WWE- Liv Morgan Funko Pop! Vinyl Figure – Walmart X Fun on the Run Exclusive
Available at:
Starting now, you can receive 10% off in-stock items with my special link at Entertainment Earth!
 Enjoy!
As an Amazon Associate I earn from qualifying purchases
Want more stuff like this?
Get the best viral stories straight into your inbox!
Don't worry, we don't spam