Funko ECCC 2021 - A Helpful List, Gallery and Shopping Guide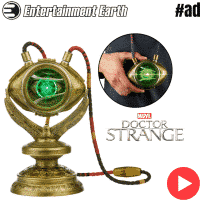 Officially the ECCC 2021 is postponed until December. Funko wants to keep alive its spirit and that of other conventions. The dates on which it should be held, also known as Spring Convention, Funko has prepared a new virtual convention, the Funko Virtual Con Spring 2021.
Funko's fifth virtual convention will take place from March 1, 2021, to March 5, 2021, and will be a week full of prizes, special guests, exclusives, and more.
As in recent events, Funko continues its effort to combat bots and offer a better experience to acquire their exclusives, so it has prepared a lottery system to ensure that all Funko fanatics get the ECCC 2021 exclusives they want when they go on sale on Wednesday, March 3.
If you can't participate in the lottery or if you're not one of the lucky ones, don't worry. The shared exclusives will be available at retailers to the public at 6 am PT on 3/4 at Funko.com and through the respective sites and stores.
Below are links for each ECCC 2021 Funko pop exclusives.
ECCC 2021: Funko Pop List, Gallery, and Shopping Guide
Funko Pop! Games: Pokémon – Charmander Diamond Glitter Collection Funko Pop! Vinyl Figure – ECCC 2021 and Target Shared Exclusive
Available at:
Read More »