Funko Fair 2023 Avengers: Endgame – Thor's House Funko Pop!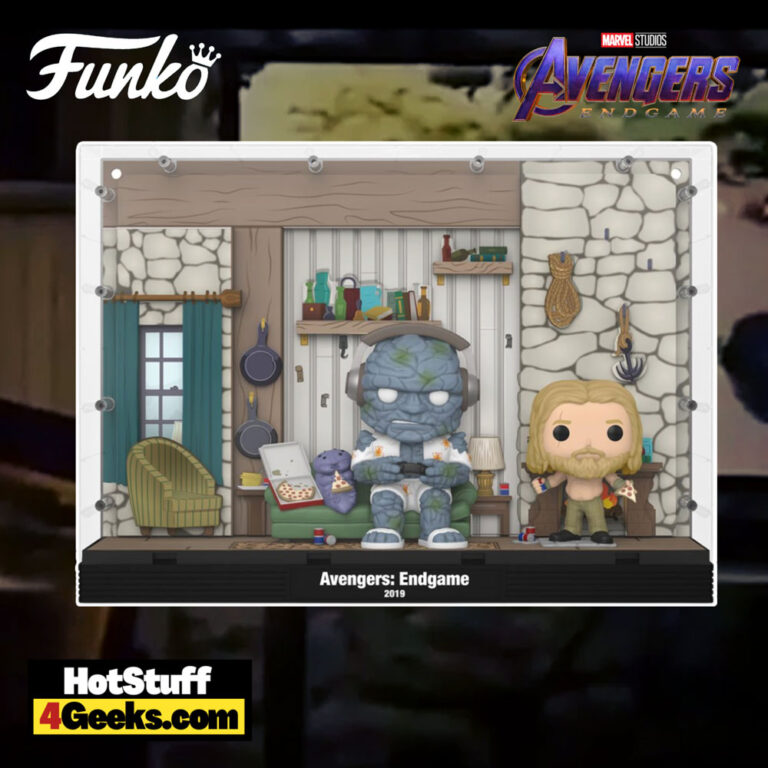 Marvel Studios continues to keep fans on their toes with their new waves of Funko Pops! The release of the Funko Pop! Marvel Studios' Avengers: Endgame  – Thor's House (Miek, Korg, and Thor) Funko Pop! Vinyl Figure (Funko Fair 2023) is definitely an interesting one – featuring Korg, Miek, and of course, the God of Thunder himself.
In probably the lightest moment of Avengers: Endgame, we find Thor living in a cabin with his new friends, Korg and Miek.
It may feel like a surprise to see the God of Thunder spending his time playing video games, guzzling beer, and attempting (but failing) to wield Mjolnir again after giving it up at the end of Thor: Ragnarok!
This scene serves as a much-needed respite from all the action-packed drama taking place elsewhere in the movie, and it's one of those funny moments that even audiences who aren't familiar with Thor's characters can appreciate.
The pop figure is now available for pre-order at the links below – click to jump or scroll to continue reading!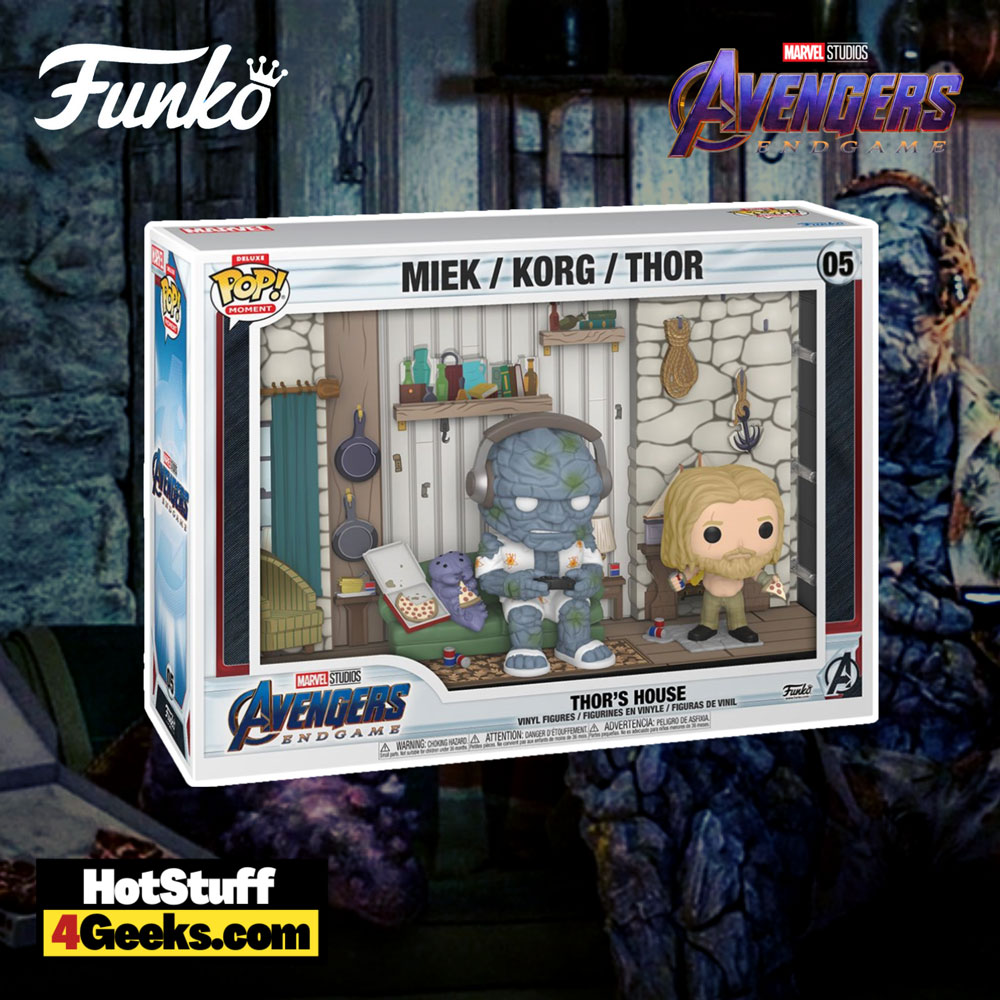 In Avengers: Endgame, we see a different side of Thor as Hulk, and Rocket Racoon arrive in New Asgard to recruit him for their mission to reverse the damage done by Thanos.
However, they find their friend is not the warrior they once knew.
Thor has completely given himself over to a sedentary lifestyle, spending his days playing video games with his friend Korg and drinking beer.
This scene is a comedic relief in the otherwise intense and dramatic film.
It is meant to show Thor's character development from a powerful and confident warrior to a more relaxed and carefree individual.
The scene is also a reminder that even in the midst of an epic battle to save the universe, there's always a chance to laugh and have a good time with friends.
The dynamic between Thor, Korg, and Miek adds to the scene's humor, making it a standout moment in the film.
Funko Pop! Marvel Studios' Avengers: Endgame  – Thor's House (Miek, Korg, and Thor) Funko Pop! Vinyl Figure (Funko Fair 2023)
Available at:
Starting now, you can receive 10% off in-stock items and free shipping on $39+ orders with my special link at Entertainment Earth!
You can also use CODE: 4geeks anytime. Enjoy!
As an Amazon Associate I earn from qualifying purchases
Want more stuff like this?
Get the best viral stories straight into your inbox!
Don't worry, we don't spam