Funko Fair 2023: Demon Slayer: Kagaya Ubuyashiki Funko Pop!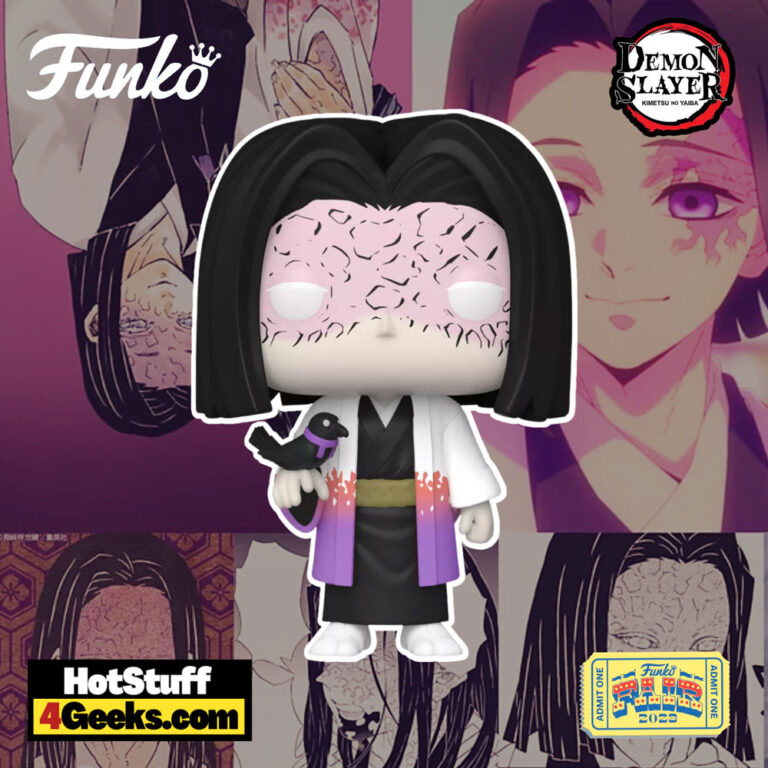 Today, fans of Demon Slayer: Kimetsu no Yaiba can collect a unique piece of memorabilia in the form of the new Funko Pop! Animation: Demon Slayer – Kagaya Ubuyashiki Funko Pop! Vinyl Figure – GameStop Exclusive (Funko Fair 2023)
The pop figure is now available for pre-order at the links below – click to jump or scroll to continue reading!
This collectible vinyl figurine embodies the brave Leader of the Demon Slayer Corps and his fight against Muzan Kibutsuji.
Even with a genetic disease that slowly rots away at his skin, Ubuyashiki doesn't back down and stands his ground against demon forces.
He has been featured prominently in several manga chapters and anime episodes, making him a prevalent character amongst fans and admirers!
The GameStop exclusive Kagaya Ubuyashiki Funko Pop! (Funko Fair 2023) is now available for pre-order at the links below (click to jump!)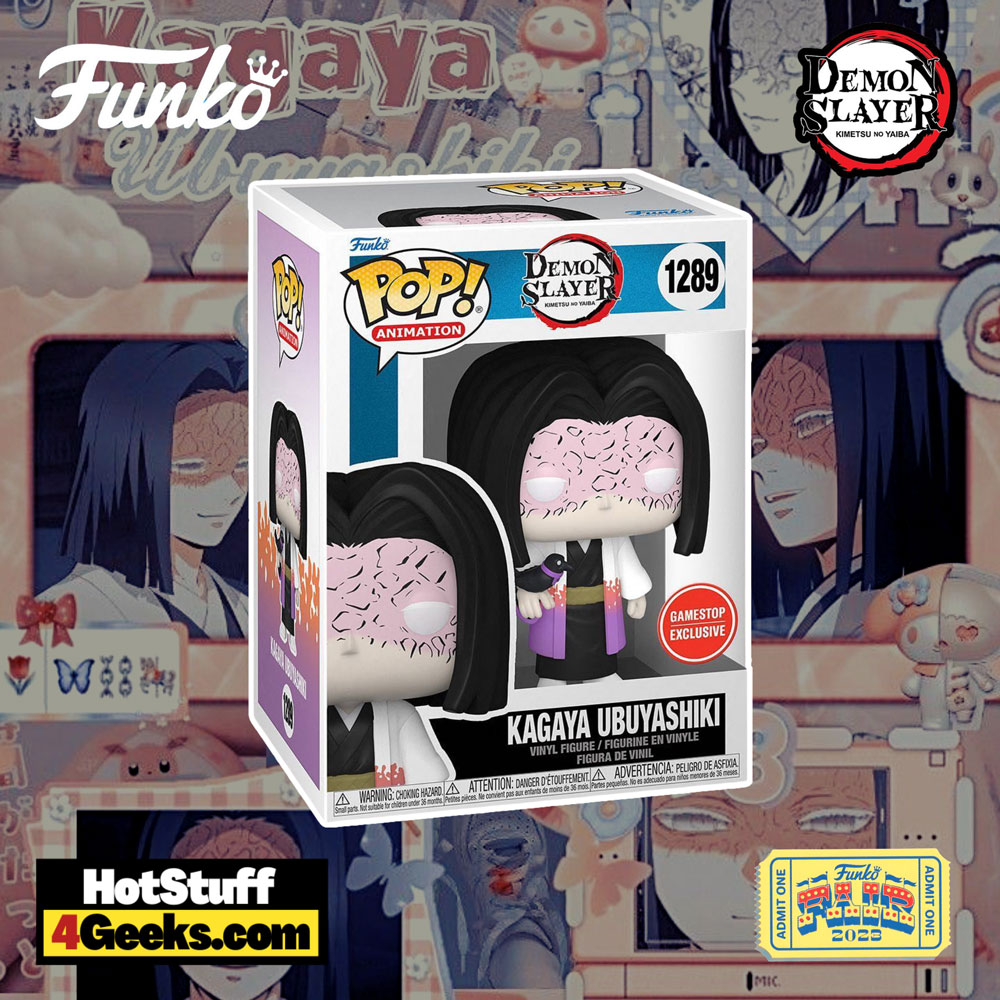 Kagaya is the 97th Leader of the Demon Slaying Corps. And even though he is still very young, only 23 years old, he already uses all his influence to help the Hashiras in their hunt against Muzan.
He has a genetic disease that makes it appear as if his skin is slowly rotting away while the scarring spreads across his face, starting as a small mark when he was still young, and by the time of his death, it has taken over a large part of his body.
About his temperament, he is a very calm and caring young man with his allies. This becomes obvious when he is told about Rengoku's death (which leaves him deeply shaken) and in his conversation with Tengen Uzui when the latter shows interest in retiring.
He was incredibly understanding, accepting the idea with all his heart.
To him, all the members of the Demon Slayer Corps are like his children, for whom he has a genuine concern.
Since he has a genetic disease that debilitates him more and more (this is clear as the episodes of the anime go by, in each appearance, he is in worse health), Kagaya is completely honest about his weaknesses and disabilities but shows great responsibility as Leader to make up for the lack of vigor.
Kagaya Ubuyashiki is a powerful and charismatic leader, and it is no accident that he has become respected by all.
His calmness was even recognized by Muzan, who said that he "had the smile of Buddha."
After all, a warm smile, an encouraging word, and a platform for his team to sharpen their skills?
These are some of his secret weapons for inspiring greatness from his fellow members.
Despite not having physical abilities that allow him to use the famous element-based Breath, Kagaya has a handy power of foresight.
This ability allows him to avoid disastrous situations and gives him greater clarity to understand problems that are confirmed in the future.
Perhaps Kagaya is some kind of superhero!
Check out more Demon Slayer – Wave 2 Funko Pops! here.
As an Amazon Associate I earn from qualifying purchases
Want more stuff like this?
Get the best viral stories straight into your inbox!
Don't worry, we don't spam