Funko Fair 2023: Willow Funko Pops! Unveiled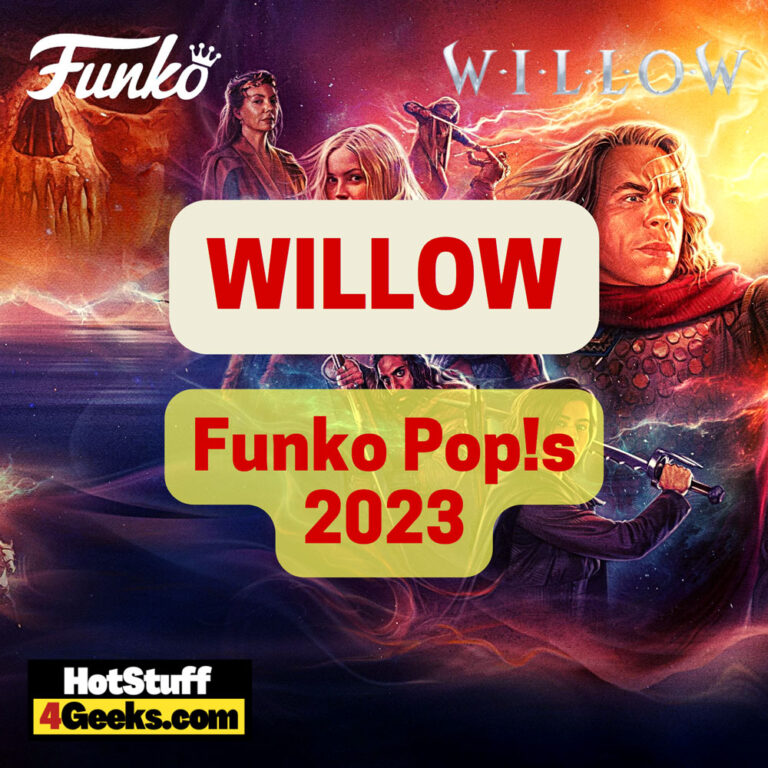 The new Willow Funko Pops! (Funko Fair 2023) are the perfect unique collectible for anyone looking to bridge the gap between mystical magic and modern pop culture. Originally based on the beloved TV series of the same name, these Funko pops bring a dose of whimsy and nostalgia.
The pop figures are now available for pre-order at the links below – click to jump or scroll to continue reading!
Get ready for the latest batch of Willow Funko Pops! They're inspired by the highly anticipated 2022 TV series and feature all your favorite characters reimagined as super cute collectibles.
Willow is a must-watch for fans of fantasy and adventure.
It's a series that offers something for everyone, from its stunning visuals and captivating storyline to its talented cast and well-balanced pacing.
Whether you're a fan of the original story or new to the world of Willow, these pops are sure to leave you eager for more.
Here's the Willow Funko Pop! Figures list for this release:
Willow: Ufgood Funko Pop! Vinyl Figures
Willow: Sorsha with Glow-In-The-Dark (GITD) Chase Funko Pop! Vinyl Figures
Willow: Madmartigan Funko Pop! Vinyl Figures
Willow: General Kael Funko Pop! Vinyl Figures
Willow Funko Pops! are now available for pre-order at the links below (click to jump!)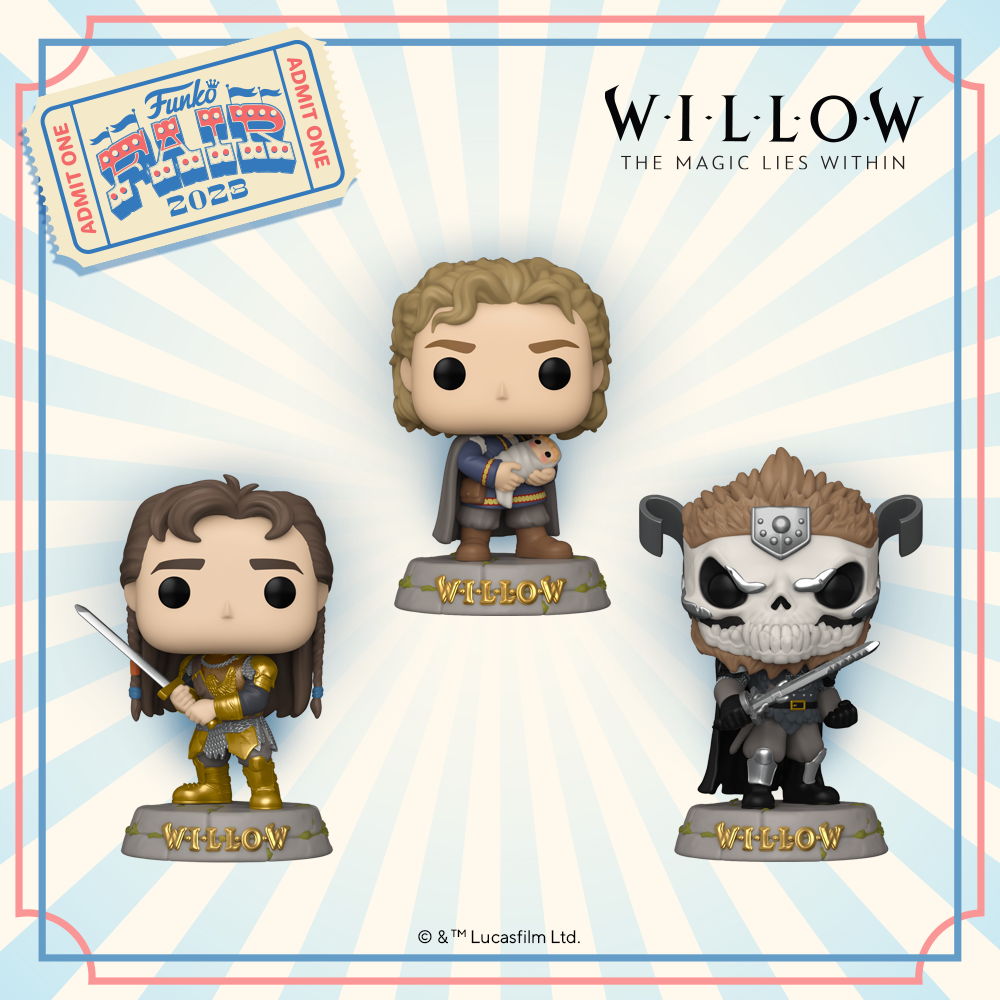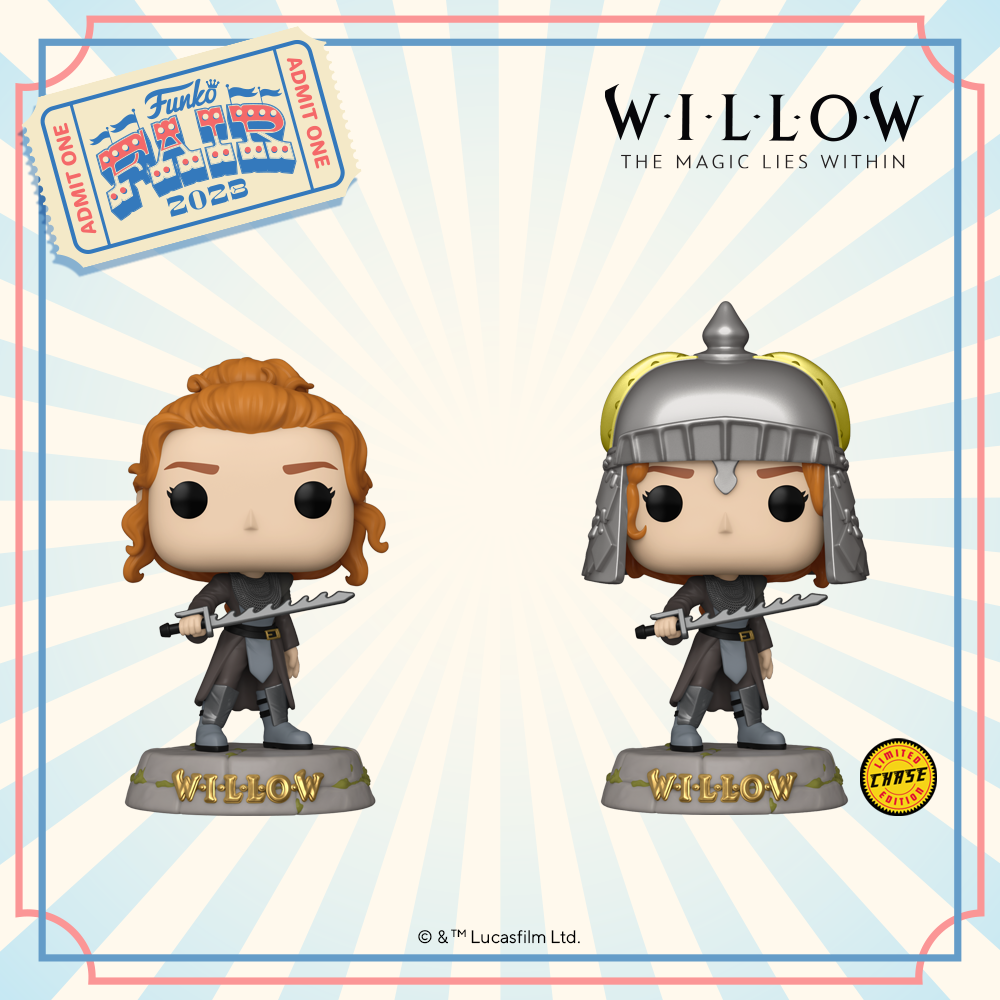 The fantasy world is back with a new series called "Willow." The show is an eight-episode television production that can be streamed on Disney+.
The mind behind "Willow" is George Lucas, the creator of "Star Wars." Lucas created this world in the early 1970s, even before the story of the galaxy far, far away was brought to the big screen.
However, it was only brought to life in 1988, with Ron Howard as the director.
The film was well-received for its special effects and was a relative box office success, although not on the level of a massive blockbuster.
The main character of the story is Willow (played by Warwick Davis), a hobbit-like aspiring wizard who eventually becomes a hero.
The plot begins with the evil Queen Bavmorda ordering the death of a newborn baby to prevent a prophecy from coming true.
The prophecy states that a child born with a particular rune mark will lead to her downfall.
A brave maid from the kingdom manages to save the baby girl named Elora Danan and sends her down the river to escape the queen's killer dogs.
Elora Danan ends up in Willow's community, who take her in, despite their initial plan to give her to a family of tall beings (humans).
Throughout the journey, Willow meets the mercenary Madmartigan, who will assist him in his adventures and help him fight against the powerful and evil queen.
Funko Pop! Television: Willow Funko Pop! Vinyl Figures (Funko Fair 2023) 
Available at:
Starting now, you can receive 10% off in-stock items with my special link at Entertainment Earth!
 Enjoy!
As an Amazon Associate I earn from qualifying purchases
Want more stuff like this?
Get the best viral stories straight into your inbox!
Don't worry, we don't spam