Funko Fundays: Camp Fundays Mystery Box of Fun – 2023 Edition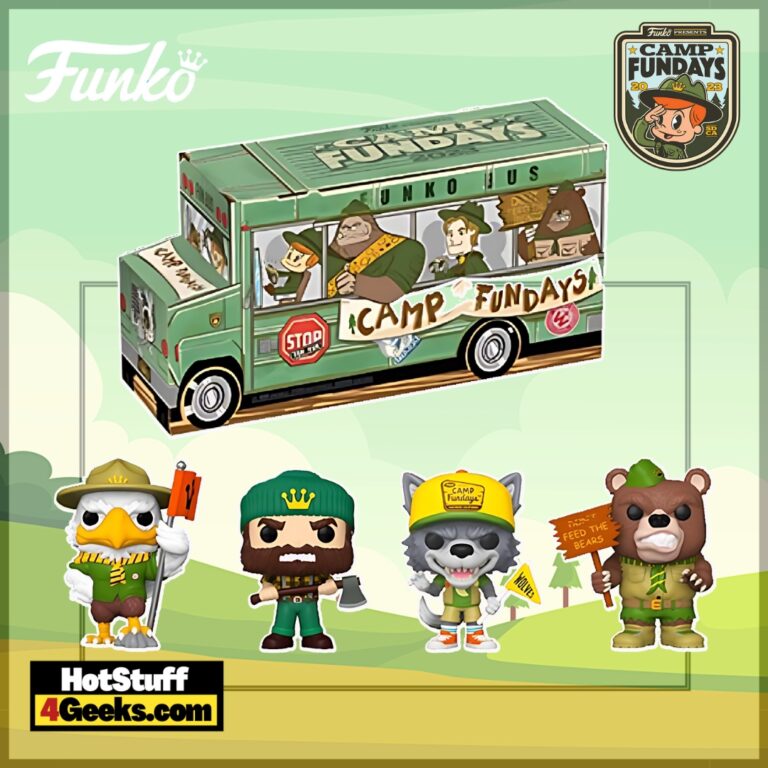 Gear up, collectors and enthusiasts! The Funko Fundays: Camp Fundays Mystery Box of Fun – 2023 Edition is about to bring a whole new level of excitement and anticipation to the Funko universe. Packed with exclusive collectibles that embody the spirit of Fundays Camp, this Mystery Box of Fun promises to elevate your collecting experience.
Mark your calendars, as this thrilling adventure is set to launch online on Friday, July 21, 2023, at 9:30 am PT at the links below (click to jump!) Don't miss out on this exclusive chance to own a piece of Funko Fundays history!
The 2023 Edition of Funko's Camp Fundays: An Unforgettable Adventure
Get ready, camp enthusiasts and collectors alike! This year, Funko is inviting you on a unique adventure with its Camp Fundays 2023.
The theme? Classic camp fun, camaraderie, and of course, exclusive Funko collectibles.
Prepare to dive into the spirit of camping.
We're talking about exciting contests, exclusive giveaways, and the chance to meet some special guests.
The Camp Fundays are a one-of-a-kind experience that has us all on the edge of our seats.
Now, let's talk about the Fundays Box of Fun, an exclusive package that promises to raise the bar even higher. This year, there's a brand-new twist.
4 unique team themes are making their grand entrance, each one bringing a box packed with exclusive, limited-edition collectibles you won't find anywhere else.
Here's the lowdown on the teams and the related Mascot Funko Pop!:
Chaseapeak Eagles Funko Pop! – known for their sharp talons and expansive wingspan.
Protomoa Wolves Funko Pop! – fierce and with their keen eyesight.
Funamuck Bears Funko Pop! – synonymous with their claws and roars.
Popawaka Lumberjacks Funko Pop! – with their unbeatable strength and iconic flannel shirts.
The Camp Fundays 2023 BOX OF FUN! can be found for purchase at a retail price of $105 at the links below (click to jump!)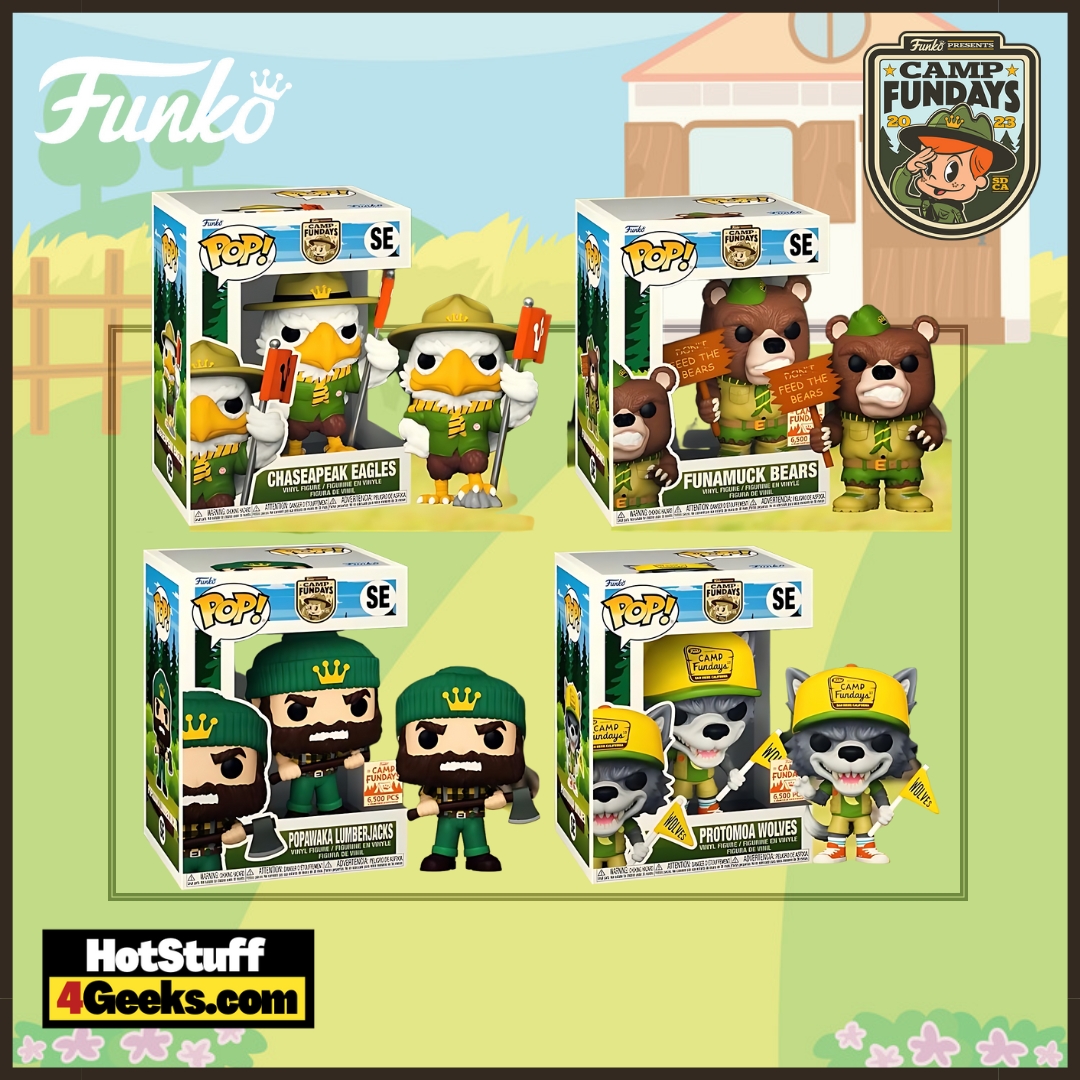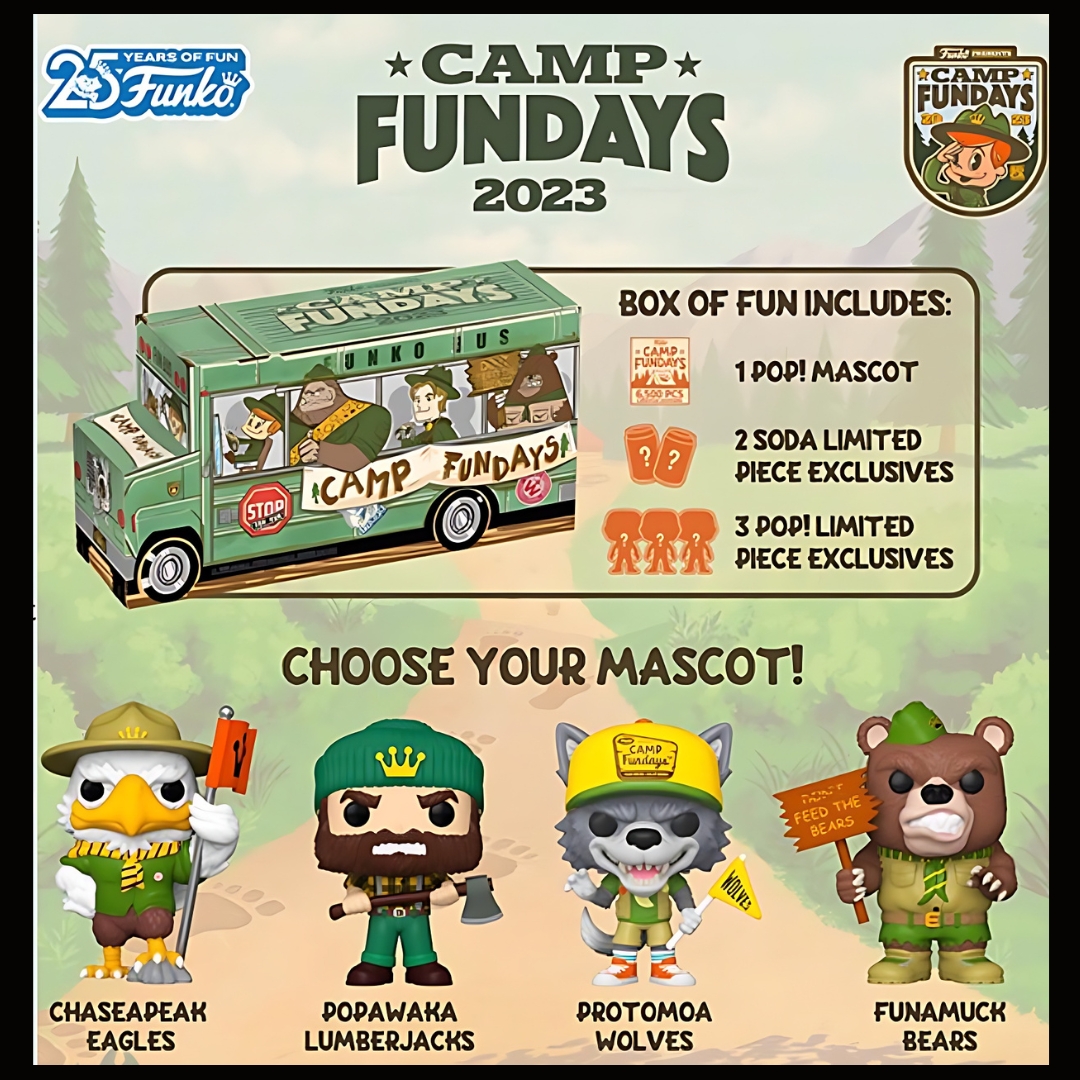 Every Box of Fun comes with 1 mascot Pop!, 4 mystery Pops!, and 2 mysterious SODA collectibles.
With each box representing one team, the thrill of surprise awaits with every unboxing.
Excited yet? Well, hold on to your excitement because all this fun is set to drop on Friday, July 21, 2023, at 9:30 am PT.
And yes, that's when the Fun Days Box of Fun goes live on Funko.com.
But what if you can't make it to the event? No worries, you're still part of the camp.
You can grab your box online and join in the fun. It's a magical Funko experience you wouldn't want to miss.
So, fellow campers, don't forget to grab your box packed full of everything you need for a fantastic time at Camp Fundays.
It's going to be an incredible adventure, and we're thrilled you're coming along.
Remember, these boxes are limited, so get yours while they last. This is one camp experience you certainly won't forget anytime soon!
Let's meet at Camp Fundays, where the spirit of summer camp meets the joy of collecting Funko.
See you there, campers!
Funko Fundays: Camp Fundays Mystery Box of Fun – 2023 Edition
Available at:
Starting now, you can receive 10% off in-stock items with my special link at Entertainment Earth!
 Enjoy!
As an Amazon Associate I earn from qualifying purchases
Want more stuff like this?
Get the best viral stories straight into your inbox!
Don't worry, we don't spam