Funko NYCC 2022: Blacklight Grape Ape Funko SODA w/ CHASE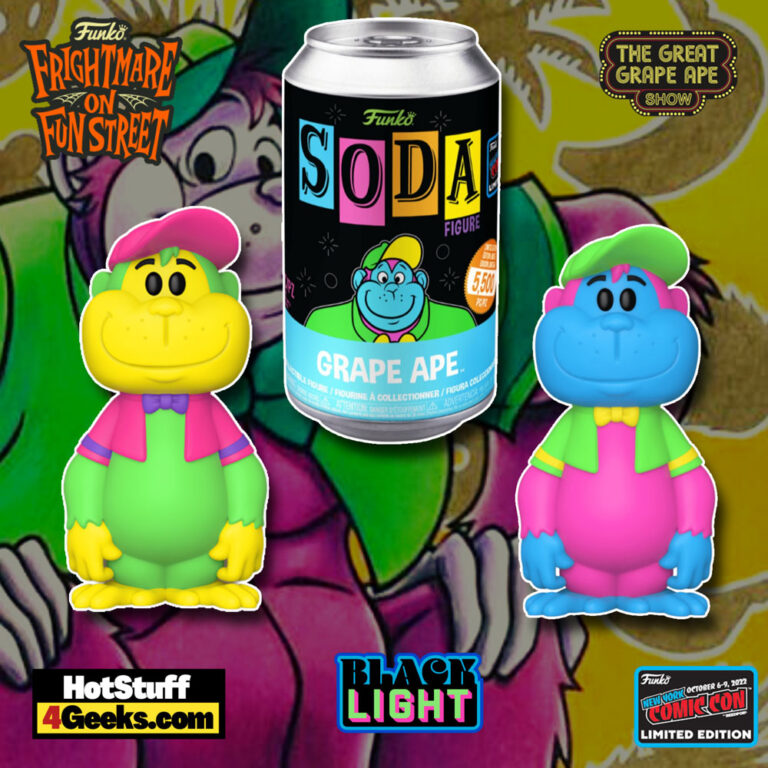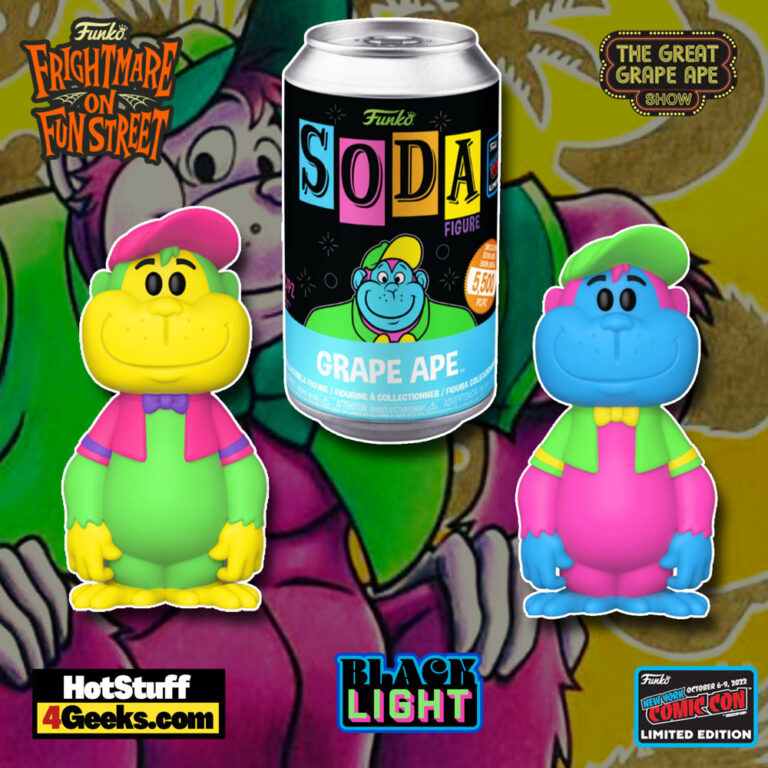 The new Funko SODA: Hannah Barbara – Blacklight Grape Ape Funko SODA Vinyl Figure with CHASE – NYCC 2022 and Funko Shop Exclusive will be available online starting 6 AM PT on Friday, October 7th at the links below (click to jump!)
In the early 1970s, Hanna-Barbera produced a TV show called The Great Grape Ape Show. The title character was a giant purple gorilla who lived in a comic book world filled with other anthropomorphic animals.
Despite its goofy premise, the show was actually surprisingly popular, and it even spawned a hit theme song that became a top 40 hit in 1976.
Despite his simple design, something about Grape Ape captivated viewers.
He was always ready with a "Groovy Grape" catchphrase, and his laid-back demeanor made him the perfect foil for comic hijinks.
Even today, nearly 50 years after his debut, Grape Ape remains one of Hanna Barbara's most beloved characters. Whenever he pops up on reruns or merchandise, he brings a sense of nostalgia and joy to all who see him.
That's why I'll always have a soft spot for this groovy grape ape.
The New York Comic-Con 2022 exclusive Grape Ape Blacklight Funko SODA Vinyl Figure can be found at the links below as soon as the online sale begins (click to jump!)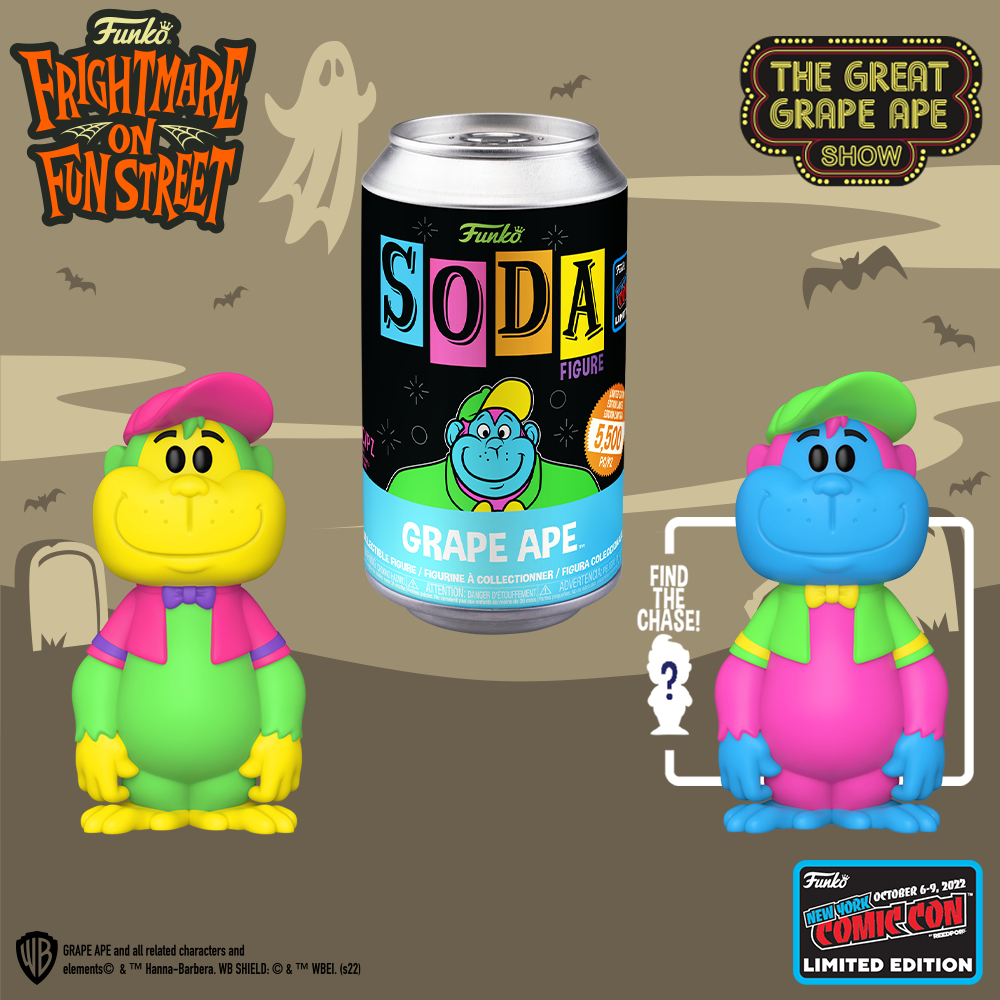 In the 1970s, Grape Ape became a beloved Saturday morning cartoon fixture.
The star of the show was, naturally, a giant purple ape. He lived in a treehouse with his best friend, a small chimpanzee named Beegle Beegle. Together, they went on wacky adventures and somehow managed to get into all sorts of hijinks.
Though it's been almost 50 years since the show ended, its devoted fans have not forgotten Grape Ape or the lessons he taught them.
What made The Great Grape Ape Show so special? For starters, it was one of the few cartoons of its time to focus on an animal character.
Grape Ape was also unique in that any personality trait did not define him; he was equal parts goofball and wise sage. This made him relatable to viewers of all ages.
Though it's been many years since the show aired, its lessons are still relevant today. Perhaps the most crucial lesson Grape Ape taught is that being different is okay.
In every episode, Grape Ape faced some kind of discrimination because he was different from everyone else. For example, he was often made fun of or excluded because of his size, color, or silly antics.
But in every case, Grape Ape persevered and ultimately won the respect of those who had doubted him.
This is a valuable lesson for kids (and adults!) who feel like they don't fit in because they're not like everyone else. It's okay to be different! in fact, it's what makes you unique.
Though he may not be as well-known as some of Hanna-Barbera's other creations, there's no doubt that Grape Ape is one of the studio's most endearing characters.
Funko SODA: Hannah Barbara – Blacklight Grape Ape Funko SODA Vinyl Figure with CHASE – NYCC 2022 and Funko Shop Exclusive
Available at:
Starting now, you can receive 10% off in-stock items with my special link at Entertainment Earth!
 Enjoy!
As an Amazon Associate I earn from qualifying purchases
Want more stuff like this?
Get the best viral stories straight into your inbox!
Don't worry, we don't spam