Funko NYCC 2022: Heroes: DC – Aquaman Funko Pop!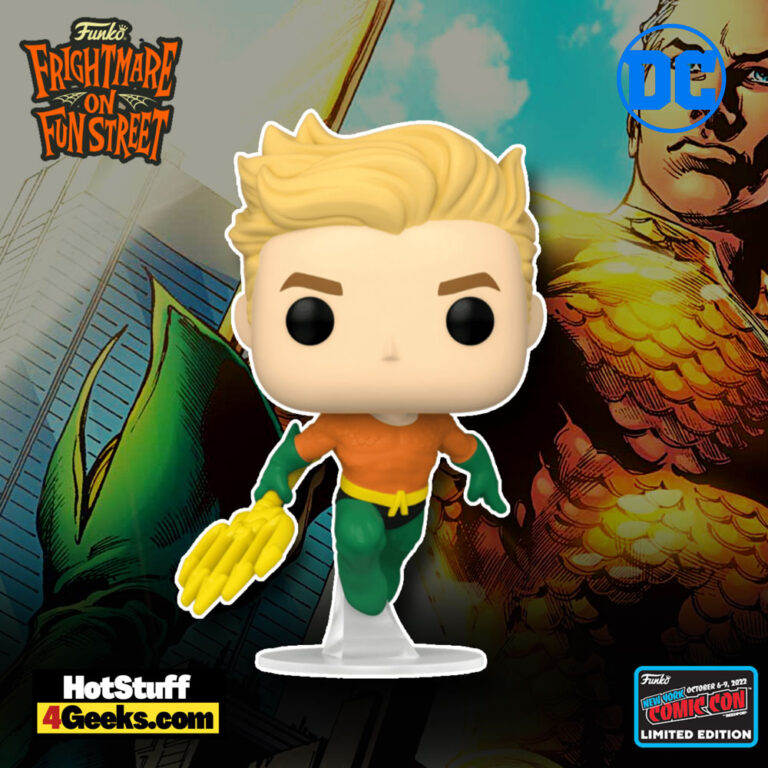 The new Funko POP! Heroes: DC – Aquaman Funko Pop! Vinyl Figure – NYCC 2022 and Walgreens Exclusive will be available online starting at 6 AM PT on Friday, October 7th, at the links below (click to jump!)
Aquaman is the superhero of the sea and has some pretty unique abilities. For example, he can breathe underwater, swim at super speeds, and even communicate with sea creatures.
But what really sets Aquaman apart from other superheroes is his ability to control the tides. Using his mystical Trident, Aquaman can create massive waves that can knock down buildings and wash away enemies.
He can also use the Trident to create whirlpools and tsunami-like waves. In short, Aquaman is a powerful superhero who is not to be messed with.
So if you're ever feeling down about your swimming skills, just remember that Aquaman is out there somewhere, ruling the seas with his extraordinary powers.
Aquaman is one of the most badass superheroes out there, and this pop figure is based on Aquaman's appearance in the DC Comics universe, and it captures his powerful presence perfectly.
The figure comes with Aquaman's trademark Trident and features his signature orange and green costume. This is a must-have for any fan of Aquaman or of DC Comics superheroes in general.
The New York Comic-Con 2022 exclusive Aquaman Funko Pop! Vinyl Figure can be found at the links below as soon as the online sale begins (click to jump!)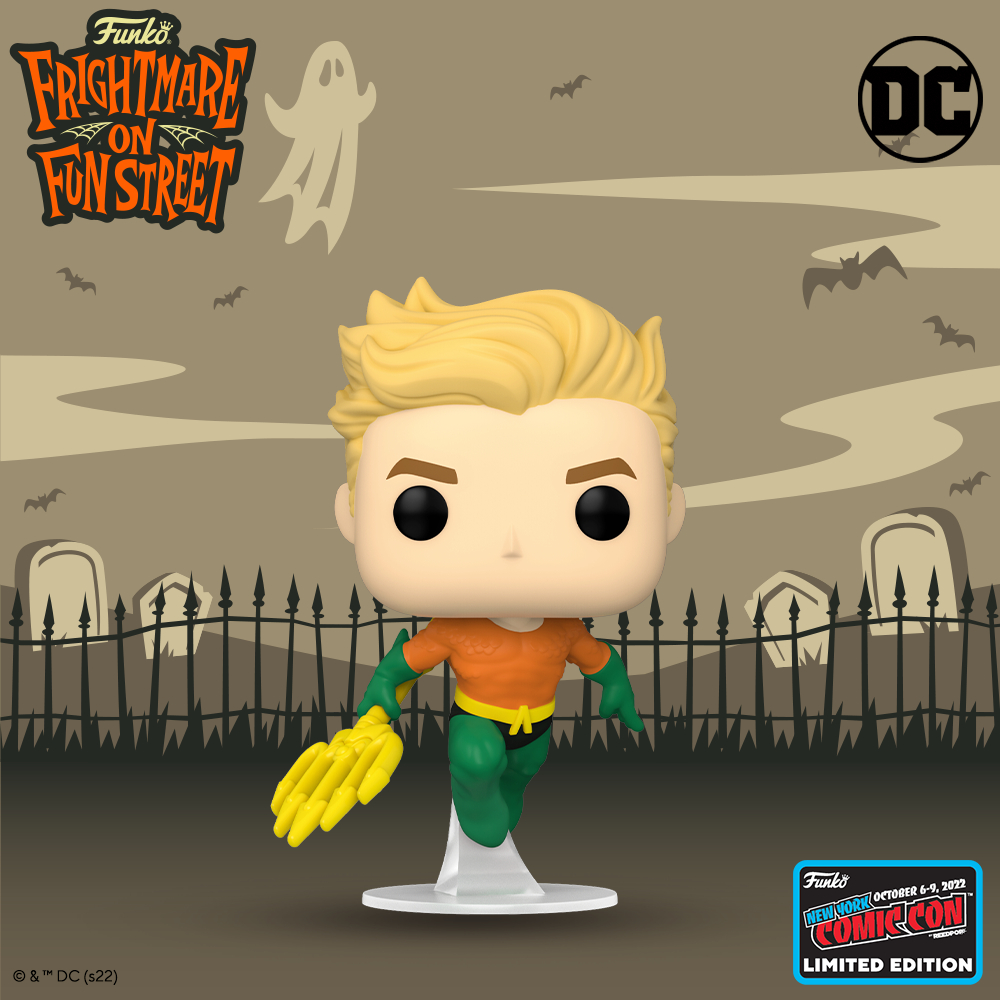 Aquaman is a dc comics superhero who made his first appearance in 1941. He is the ruler of the undersea kingdom of Atlantis and can breathe underwater and communicate with sea life.
Aquaman is often portrayed as a hero who fights for justice and protects the environment. In recent years, he has become more popular due to his appearances in movies and television shows.
Despite his popularity, Aquaman is often the butt of jokes due to his superhuman abilities. However, this makes him more lovable and heroic in the eyes of many fans.
Funko POP! Heroes: DC – Aquaman Funko Pop! Vinyl Figure – NYCC 2022 and Walgreens Exclusive
Available at:
Starting now, you can receive 10% off in-stock items and free shipping on $39+ orders with my special link at Entertainment Earth!
You can also use CODE: 4geeks anytime. Enjoy!
As an Amazon Associate I earn from qualifying purchases
Want more stuff like this?
Get the best viral stories straight into your inbox!
Don't worry, we don't spam