Funko NYCC 2022: Jujutsu Kaisen – Itadori w/ Glasses Funko Pop!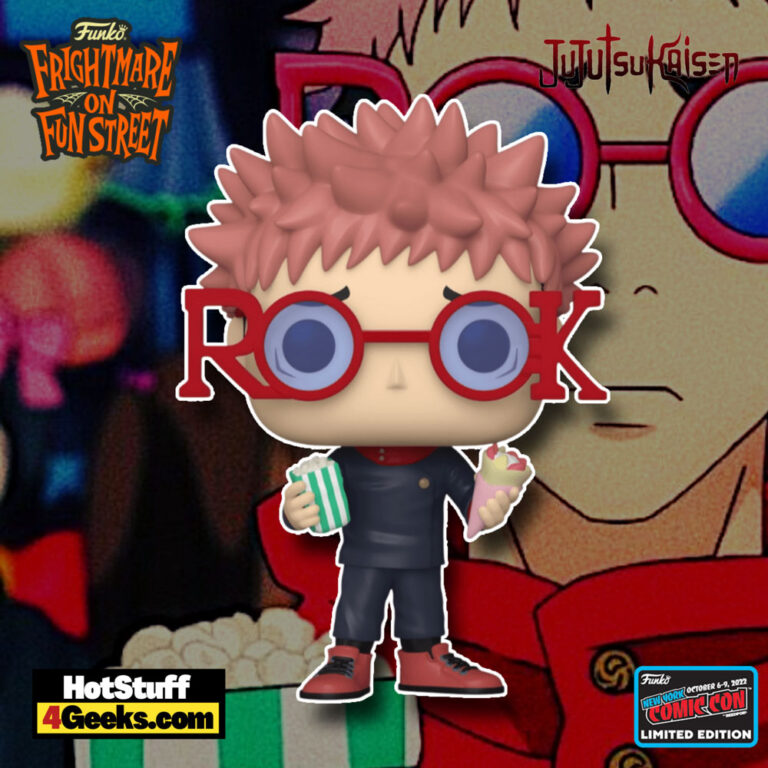 The new Funko POP! Animation: Jujutsu Kaisen – Itadori with Glasses Funko Pop! Vinyl Figure – NYCC 2022 and Funko Shop Exclusive will be available online starting at 6 AM PT on Friday, October 7th, at the links below (click to jump!)
Itadori's the moody teenager with a heart of gold who always seems to be getting himself into trouble. But when it comes to taking out evil spirits, there's no one better than Yuuji Itadori.
That's because he's possessed by the mighty sorcerer Sukuna, and together they make one heck of a team. But even the strongest partnership has its challenges, and lately, Itadori has been feeling the strain. So what does he do to relax?
He dons a pair of glasses and pretends to be an average high school student, of course!
But even with his new look, it's impossible to hide his true nature for long. After all, there's just something about a teenage boy with monster-slaying powers that makes him stand out from the crowd.
The New York Comic-Con 2022 exclusive Itadori with Glasses Funko Pop! Vinyl Figure can be found at the links below as soon as the online sale begins (click to jump!)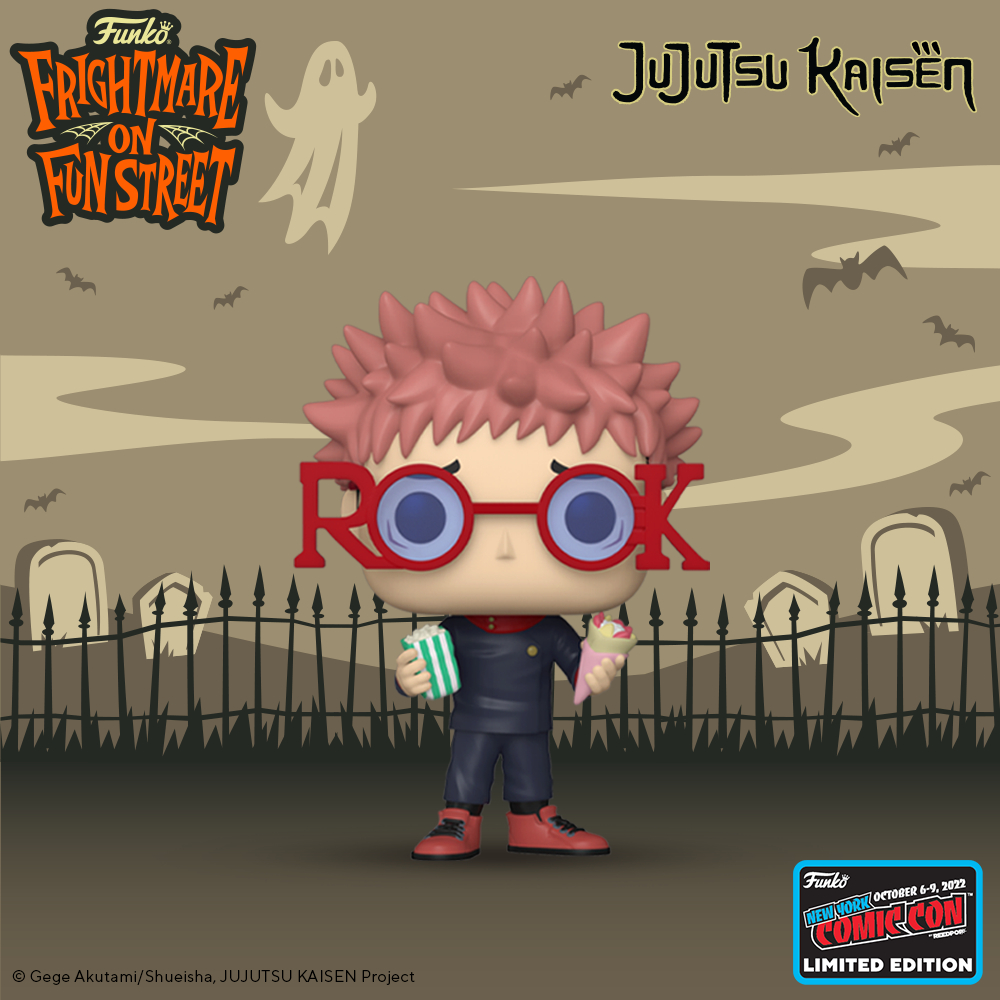 Yuji Itadori, the protagonist of the story, was a student at Sugisawa High School, where he was very popular due to his physical strength, endurance, and athletic abilities.
However, he never showed interest in joining sports clubs, although he was always called upon to replace absent players.
Raised by his grandfather, Yuji keeps to himself the two messages he told him on his deathbed: "Always help others" and "die surrounded by people.
And he puts the first lesson into practice when his friends' Occult Club ends up attracting curses to the school. This happens when they release a mysterious talisman in the shape of a rotten finger.
To protect his classmate Megumi Fushiguro and the other students, Yuji ends up eating the bizarre finger.
This causes him to become the bearer of Ryomen Sukuna, one of the most powerful curses in history.
Satoru Gojo, one of the teachers at the Tokyo Jujutsu High School of Sorcery, decides to take Yuji as a student and teach him how to channel his cursed energy, despite the refusals of his superiors.
While they wish to exorcise and kill Yuji, Gojo proposes to postpone doing so and train his new skills and powers. The goal is for him to consume the remaining Sukuna fingers and end the curse on the world.
Funko POP! Animation: Jujutsu Kaisen – Itadori with Glasses Funko Pop! Vinyl Figure – NYCC 2022 and Funko Shop Exclusive
Available at :
Starting now, you can receive 10% off in-stock items with my special link at Entertainment Earth!
 Enjoy!
As an Amazon Associate I earn from qualifying purchases
Want more stuff like this?
Get the best viral stories straight into your inbox!
Don't worry, we don't spam