Funko NYCC 2022: Kitbull – Kit & Doggy Funko Pop! & Buddy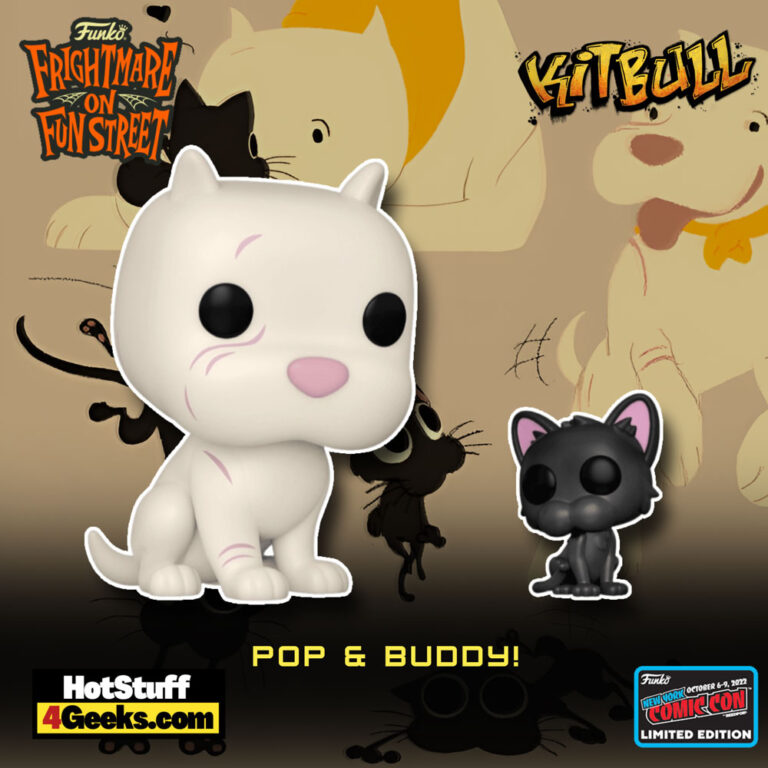 The new Funko POP! & Buddy: Kitbull – Kit & Doggy Funko Pop! Vinyl Figure – NYCC 2022 and Walmart Exclusive will be available online starting 6 AM PT on Friday, October 7th, at the links below (click to jump!)
Pixar's short film Kitbull is a heartwarming story about the unlikely friendship between a kitten and a pit bull.
The film follows the two animals as they learn to trust and care for each other, ultimately becoming inseparable best friends.
Despite its short running time, the film packs a powerful emotional punch, largely thanks to its wonderfully animated characters.
Kitbull is a must-see for animal lovers and reminds them that even the most unlikely creatures can form deep and lasting bonds.
The New York Comic-Con 2022 exclusive Kit & Doggy Funko Pop! Vinyl Figure can be found at the links below as soon as the online sale begins (click to jump!)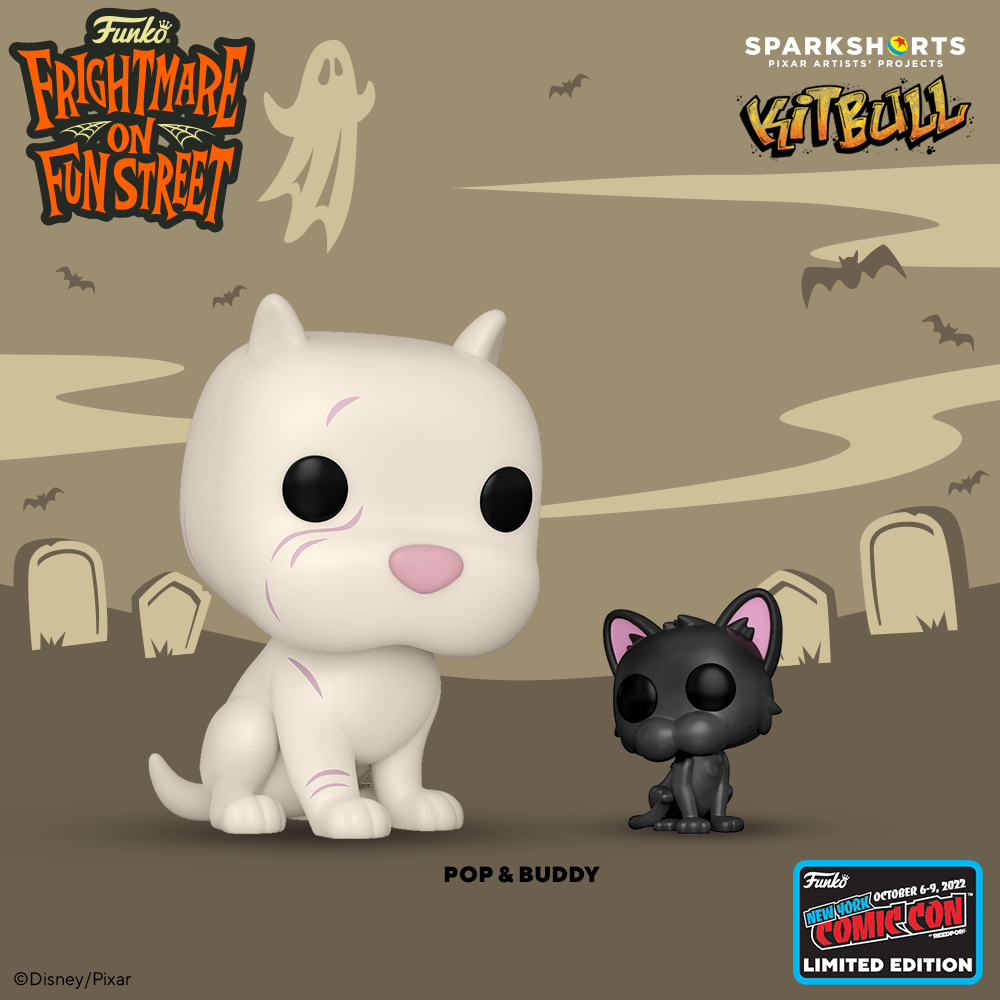 Pixar's animated short film, Kitbull, tells the story of the friendship of a kitten and a pit bull. The intention is to combat the stereotype that pitbull dogs are violent and dangerous.
In the eight-minute film, an abandoned kitten finds shelter in a cardboard box in a backyard where a pit bull spends the whole day, often chained up. At first contact, the two are estranged.
The pit bull tries to approach him, but the kitten gets scared. Then, one night, the bull's guardian beats him up and kicks him out of the house on a rainy day.
The kitten realizes that the dog only wants company and shows great need and desire for a friend like him.
The next day, when they hear the door opening, their fear is so great that the kitten prepares to leave, but not without first showing the pit bull that they must go together.
Watch the short film Kitbull – a lesson about innocence, neediness, and animal docility to find out what happens.
Funko POP! & Buddy: Kitbull – Kit & Doggy Funko Pop! Vinyl Figure – NYCC 2022 and Walmart Exclusive
Available at:
Starting now, you can receive 10% off in-stock items with my special link at Entertainment Earth!
 Enjoy!
As an Amazon Associate I earn from qualifying purchases
Want more stuff like this?
Get the best viral stories straight into your inbox!
Don't worry, we don't spam