Funko NYCC 2022: Star Wars: Andor – B2Emo Funko Pop!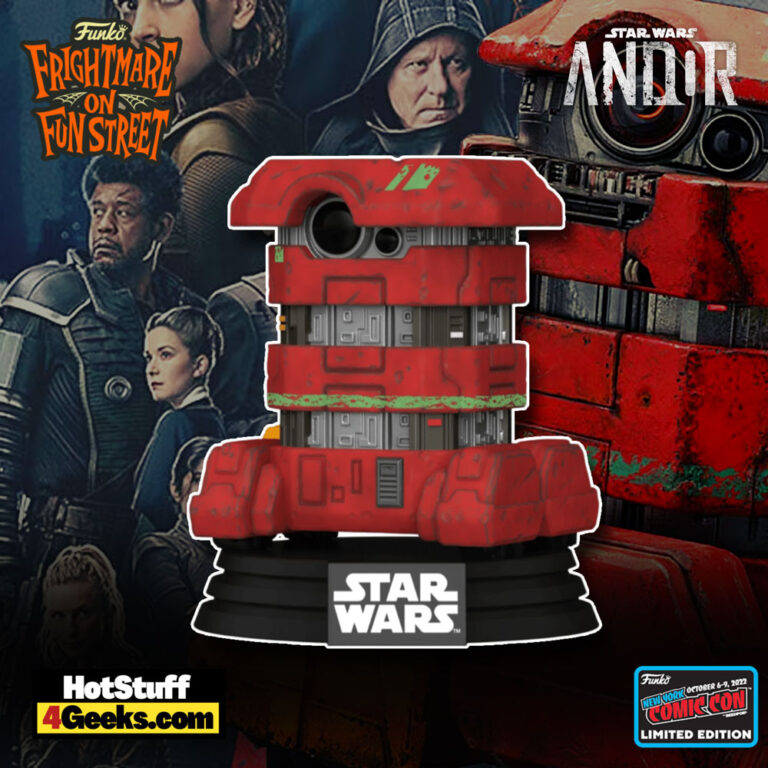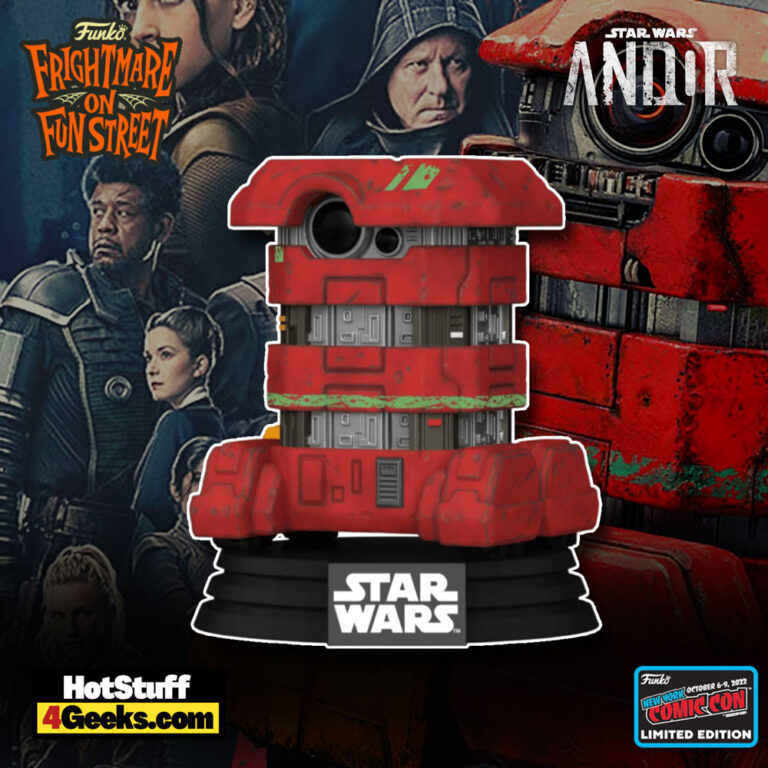 The new Funko POP! Star Wars: Andor – B2Emo Funko Pop! Vinyl Figure – NYCC 2022 and Walmart Exclusive will be available online starting at 6 AM PT on Friday, October 7, at the links below (click to jump!)
B2EMO is the personal rescue assistance droid of Maarva Andor, who has developed a deep affection for Cassian over the years.
B2 finds himself involved in Cassian's various mischief, often earning punishment from Maarva, who disapproves of his mischief.
B2EMO may not be the most capable droid, but he cares for those he loves.
The droid wants nothing more than to be taken along with Cassian in his exploits and would follow him to the edge of the galaxy.
His adorable design and unwavering loyalty are part of what makes the new droid a fan-favorite character.
The New York Comic-Con 2022 exclusive B2Emo Funko Pop! Vinyl Figure can be found at the links below as soon as the online sale begins (click to jump!)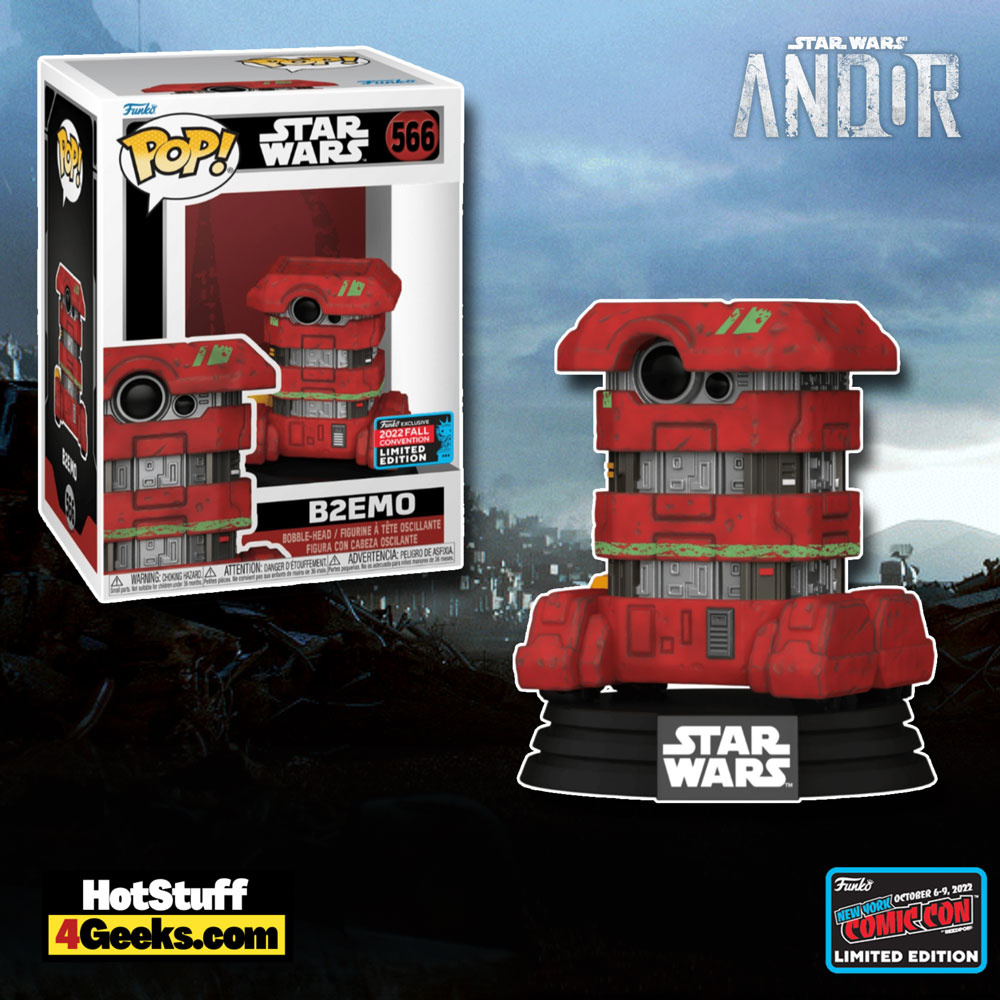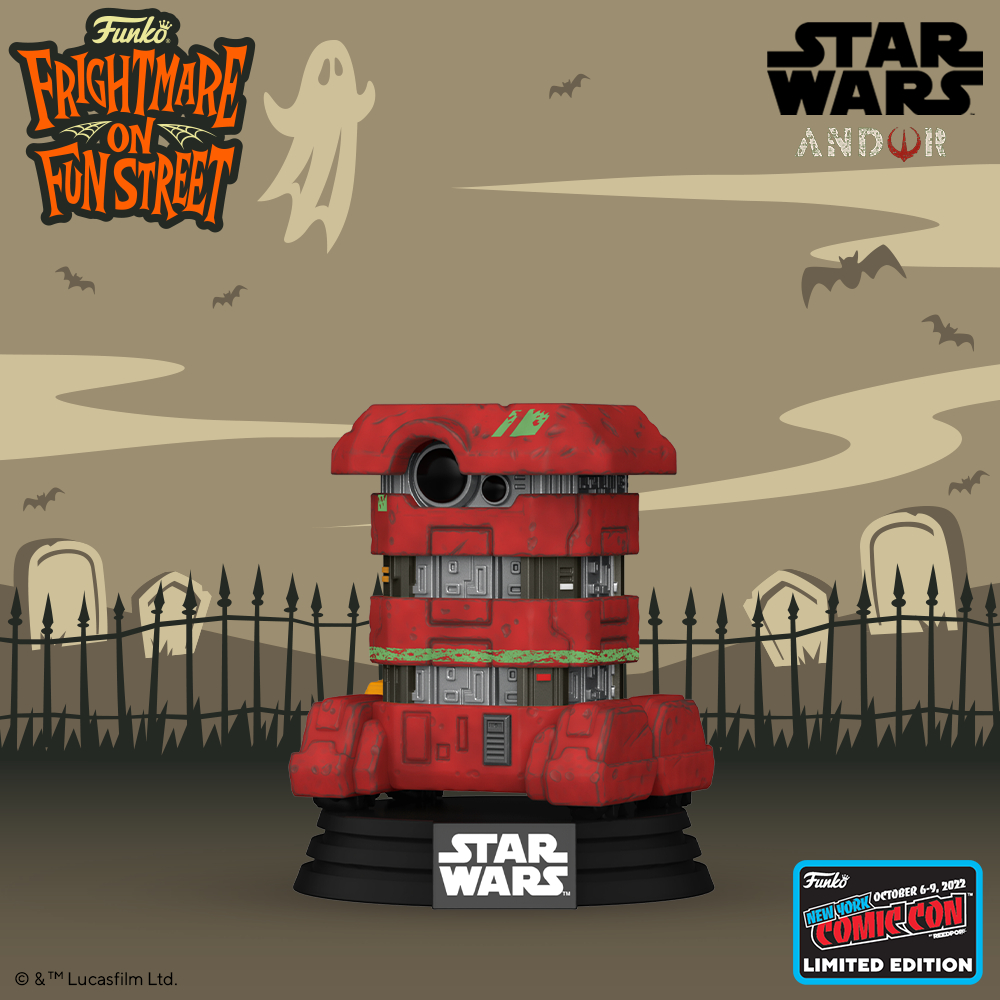 After a long wait, Andor is finally available on Disney+.
The bet on a series focusing on Cassian Andor, a character that made a mark on fans in Rogue One, is unexpected, but it is also a strong example of the kind of content this new era of streaming allows.
Rogue One received a lot of praise, but it was a risky move in an era when Disney was focused only on the big screen. We could hardly imagine an Andor movie, especially after what happened with Solo.
Still, an Andor series seems like precisely the kind of unexpected content that expands Star Wars and with the potential to surprise us.
After the premiere was delayed from August to September 21, we finally had the first episodes available, and I must confess that I was surprised by the series' tone.
Andor became a hero of the Rebellion by stealing the plans for the Death Star and thus beginning the events you can watch in the first Star Wars, but before that, there is an origin story to tell.
That is precisely what Lucasfilm has decided to do, tell the story of a Cassian Andor in an era of more extraordinary recklessness, where Diego Luna again gives us a strong performance and in which (at least in this beginning) he manages to explore a side of Star Wars you would never imagine seeing on a screen.
Funko POP! Star Wars: Andor – B2Emo Funko Pop! Vinyl Figure – NYCC 2022 and Walmart Exclusive
Available at:
Starting now, you can receive 10% off in-stock items with my special link at Entertainment Earth!
 Enjoy!
As an Amazon Associate I earn from qualifying purchases
Want more stuff like this?
Get the best viral stories straight into your inbox!
Don't worry, we don't spam