Funko NYCC 2022: X-Men – Juggernaut Funko SODA 3-Liter w/ CHASE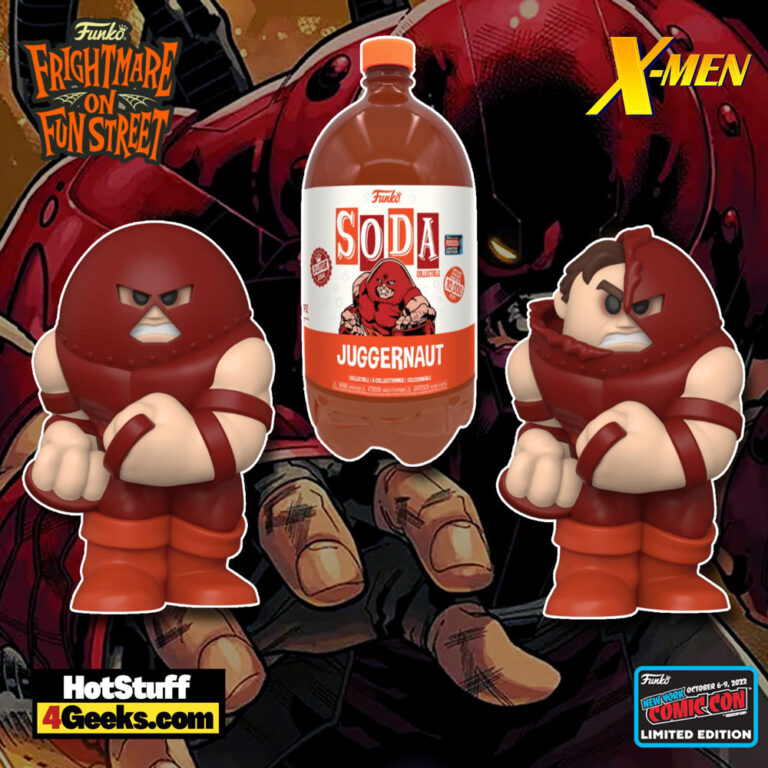 The new Funko SODA 3-Liter: X-Men – Juggernaut Funko SODA 3-Liter Vinyl Figure with CHASE – NYCC 2022 and Funko Shop Exclusive will be available online starting 6 AM PT on Friday, October 7th at the links below (click to jump!)
Few things are more imposing than a Juggernaut. Barreling through walls and smashing through doors, this massive mutant is a one-man wrecking crew.
Juggernaut is one of the most powerful characters in the X-Men universe. Born Cain Marko, he was transformed into the Juggernaut when he came into contact with the Crimson Gem of Cyttorak.
The gem granted him superhuman strength, durability, and stamina, making him nearly unstoppable. He has been a member of the X-Men and the Brotherhood of Mutants but usually works alone.
Juggernaut is not invulnerable, however. He can be harmed by powerful magic and psionic attacks.
He is also vulnerable to telepathic mind control, which is why Professor Xavier is usually able to stop him in his tracks.
Nonetheless, Juggernaut remains one of the most formidable foes the X-Men have ever faced.
The New York Comic-Con 2022 exclusive Juggernaut 3-Liter Funko SODA Vinyl Figure can be found at the links below as soon as the online sale begins (click to jump!)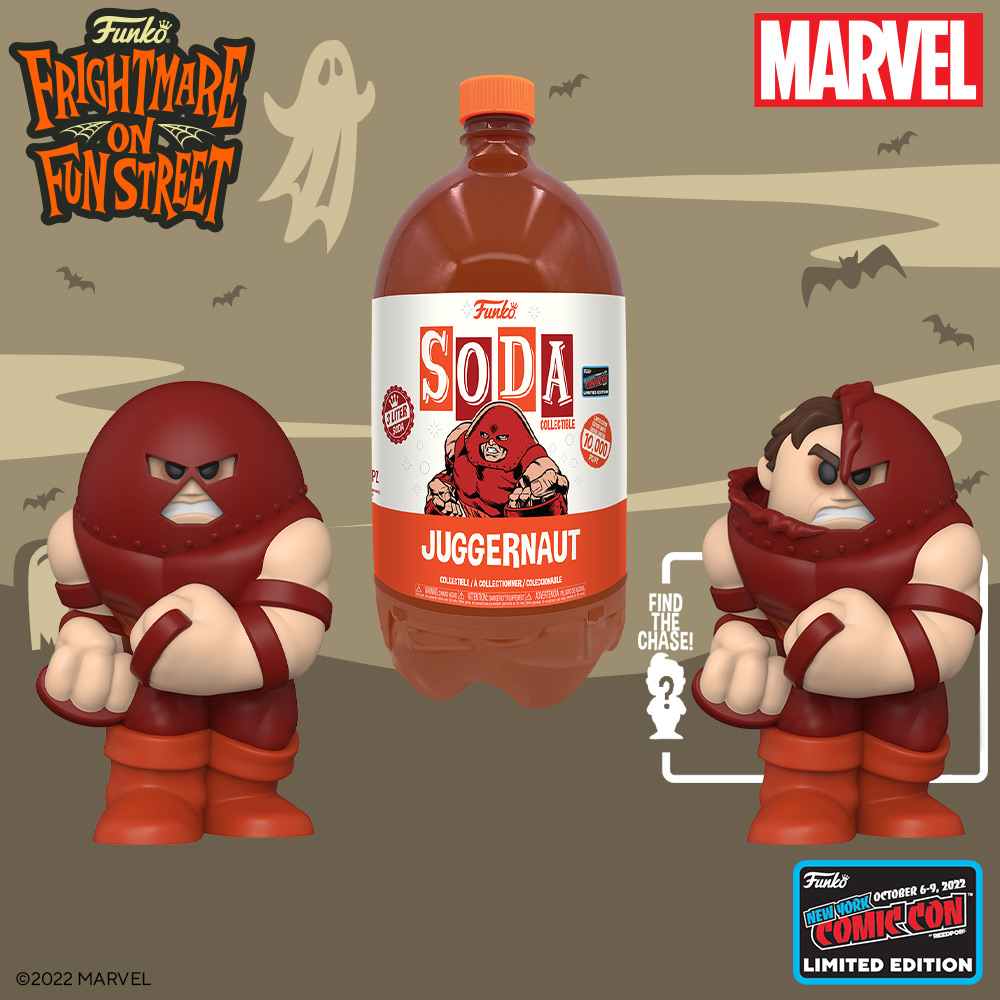 As he proclaims himself, Juggernaut is an unstoppable and uncontrollable force of destruction and catastrophe. Because of this, his powers are necessary for him to stay on his apocalyptic mission.
His primary abilities are entirely derived from movement. This means that the villain cannot be stopped once he comes out of inertia.
Furthermore, all the demonic gifts granted by Cyttorak are helpful for his unholy crusade.
He possesses super-strength, superhuman durability, invulnerability, almost infinite endurance, and even regenerative gifts.
As if this were not enough, he also has resistance to telepathy thanks to his helmet, composed of the Crimson Bands.
Funko SODA 3-Liter: X-Men – Juggernaut Funko SODA 3-Liter Vinyl Figure with CHASE – NYCC 2022 and Funko Shop Exclusive
Available at:
Starting now, you can receive 10% off in-stock items with my special link at Entertainment Earth!
 Enjoy!
As an Amazon Associate I earn from qualifying purchases
Want more stuff like this?
Get the best viral stories straight into your inbox!
Don't worry, we don't spam