Funko NYCC 2022: X-Men – Phoenix Funko SODA w/ CHASE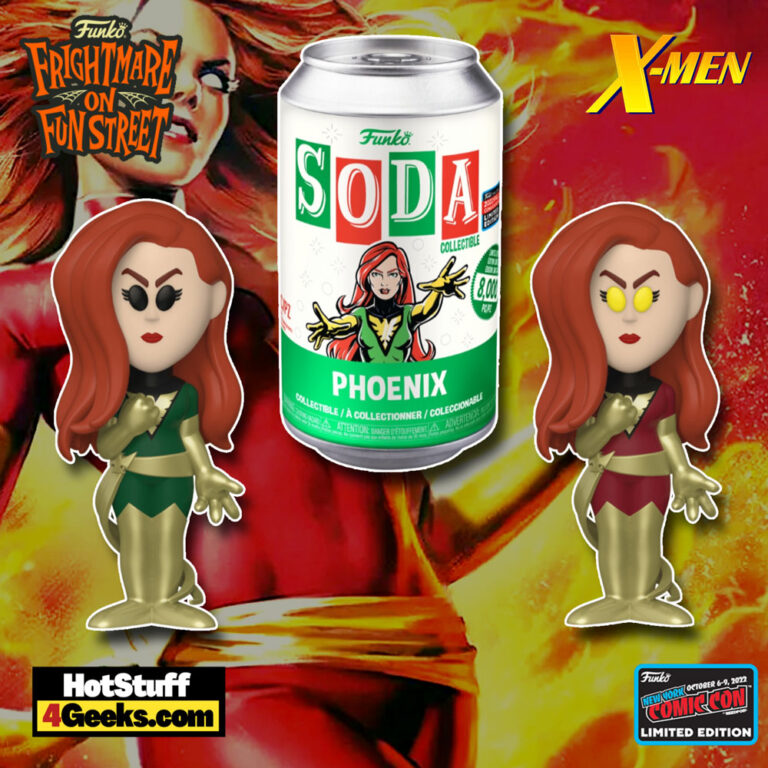 The new Funko SODA: X-Men – Jean Grey Funko SODA Vinyl Figure with Dark Phoenix CHASE – NYCC 2022 and Funko Shop Exclusive will be available online starting 6 AM PT on Friday, October 7th at the links below (click to jump!)
The Dark Phoenix is a powerful being of destruction that first appeared in the Marvel Universe in 1963. Since then, she's been one of the most feared villains in all comics. But who is the Dark Phoenix, and where did she come from?
The Dark Phoenix is actually Jean Grey, one of the original X-Men. She was exposed to a powerful radiation blast during a battle with the evil mutant Apocalypse, and it gave her access to immense power.
She eventually lost control of herself and became the Dark Phoenix, a force of destruction that ravaged entire worlds.
Luckily, Jean eventually regained control of herself and reverted to her usual self. However, the experience left her traumatized, and she has since retired from superheroics.
The Dark Phoenix still lurks within her, though, and occasionally rears its ugly head. When it does, the results are always catastrophic.
The New York Comic-Con 2022 exclusive Phoenix Funko SODA Vinyl Figure can be found at the links below as soon as the online sale begins (click to jump!)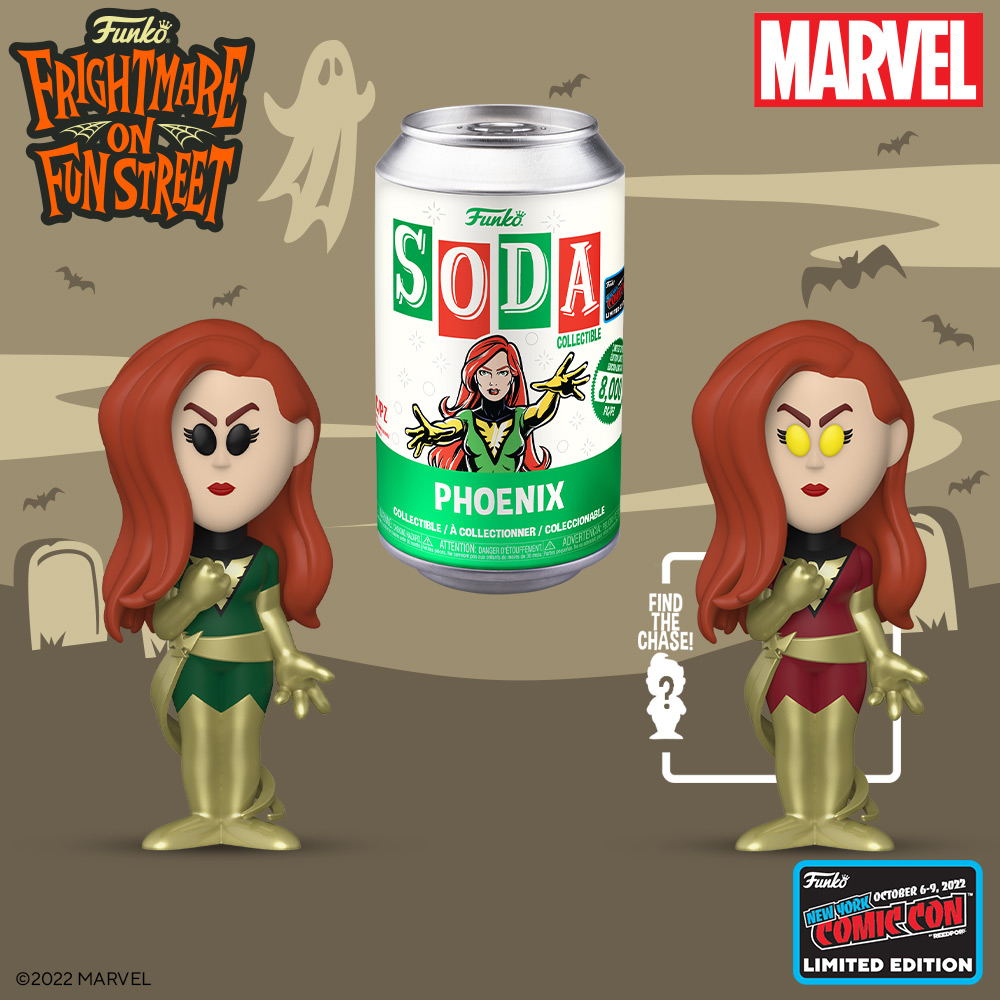 The X-Men are a team of superheroes who use their powers to fight evil and protect humanity. One of the group's most influential members is Jean Grey, aka Phoenix, whose ability to control fire makes her a force to be reckoned with.
Jean Grey was one of the founding members of the X-Men, and her powers of telekinesis and telepathy made her a powerful asset to the team.
Phoenix first appeared in the comic book series "X-Men" in 1976, and she quickly became one of the most popular characters.
In recent years, Phoenix has appeared in several movies, including "X-Men: Days of Future Past" and "Logan." She is played by actress Sophie Turner in the film franchise.
Phoenix is a complex character who is often torn between her human emotions and powerful abilities.
However, she always strives to do what is right, and her courage and strength make her an essential member of the X-Men.
Funko SODA: X-Men – Jean Grey Funko SODA Vinyl Figure with Dark Phoenix CHASE – NYCC 2022 and Funko Shop Exclusive
Available at:
Starting now, you can receive 10% off in-stock items with my special link at Entertainment Earth!
 Enjoy!
As an Amazon Associate I earn from qualifying purchases
Want more stuff like this?
Get the best viral stories straight into your inbox!
Don't worry, we don't spam