Funko Pop! Albums: Lil Wayne – Tha Carter III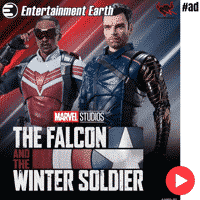 Love or hate him, Lil' Wayne was one of the most important rappers of the 00s. The rapper quickly became one of the most influential artists in the hip-hop scene, becoming a superstar with the Tha Carter III project.
Originally released in 2008, Lil Wayne's Tha Carter III album is considered by Rolling Stone as one of the greatest albums of all time. Featuring hit singles such as 'Lollipop,' 'Got Money,' and 'Mrs. Officer', the album debuted at the top of Billboard with more than 1 MILLION units sold in the first week, making Wayne the third rapper in history to achieve such an achievement after Eminem and 50 Cent.
When the internet was beginning to impact the music scene, Wayne's achievement will hardly be repeated by a hip-hop artist in the coming years.
Funko Pop! Albums: Lil Wayne – Tha Carter III Funko Pop! Album Vinyl Figure with Case features the album's iconic front cover in a hard case display, complete with a Pop! Vinyl Figure of Baby Lil Wayne, with tattoos like on the cover.
Funko Pop! Albums: Lil Wayne – Tha Carter III Funko Pop! Album Vinyl Figure with Case
Available at: